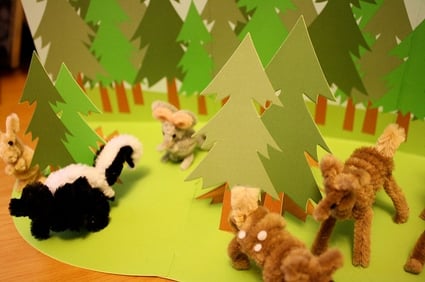 Pipe cleaner crafts are one of the easiest and most fun types of crafts to do with children. In this guide, we've compiled 31 of the best pipe cleaner crafts for kids. They range from crafts that take only a few minutes and can be done by very young children, to crafts that are a little more involved but will produce toys that'll last for many hours of play.
For each of these easy pipe cleaner crafts, we include a description of the craft, a link to more detailed instructions, the difficulty level (easy, medium, or hard), and the materials needed. (Note that crafts labelled as "hard" are still absolutely doable; they will just likely require more adult help to complete.) These pipe cleaner crafts range from animals to jewelry to science experiments, and they can be done by children of a variety of ages.
One tip before you get started: many of these crafts suggest you use white craft glue to get the pipe cleaners to stick to each other or other craft supplies like paper, plastic, etc. Craft glue usually isn't strong enough for this, and the crafts often fall apart after a few hours. When gluing something to pipe cleaners or gluing pipe cleaners to another object, we recommend using a hot glue gun instead.
Feature image source: Flickr/Nicole
#1: Chameleon
These cute pipe cleaner chameleons are made by wrapping green pipe cleaners around a marker to make basic body and head shapes, then legs and eyes are added. The eyes can either be made by creating two small circles with pieces of orange pipe cleaner or (more simply) gluing on googly eyes.
Materials Needed:

PIpe cleaners (green, orange, and red suggested)
Marker
Felt
Scissors
Hot glue gun
Googly eyes (optional)
#2: Seashore Crabs
This crab pipe cleaner craft is a great way to use some seashells you picked up from the beach. You'll paint a shell that'll be used as the body, then bend and attach pipe cleaners to act as the legs and claws. Add two googly eyes and your crab is set.
Materials Needed:

Pipe cleaners (red or blue suggested)
Small seashells
Craft paint
Googly eyes
Hot glue gun
#3: Finger Puppets
An easy pipe cleaner craft for younger kids, pipe cleaner finger puppets can be made in less than 10 minutes. Just take a pipe cleaner, wrap it tightly around your child's finger or your pinky finger to make the body, adding loops for ears or arms if you like. Then, pull the pipe cleaner off your finger, glue the pom pom to where you want the head to be, and add some eyes.
Materials Needed:

Pipe cleaners (any color)
Googly eyes
Hot glue gun
Pom poms
#4: Crocodile
For these pipe cleaner crocodiles, you'll wrap pipe cleaners around craft sticks to create the animal's body. The craft stick makes these crocs sturdier than many other pipe cleaner crafts, so they're easier to play with without damaging them.
Materials Needed:

Pipe cleaners (green color suggested)
Popsicle/craft sticks, colored green
Small googly eyes
Black markers
Hot glue gun
Zig zag scissors
White paper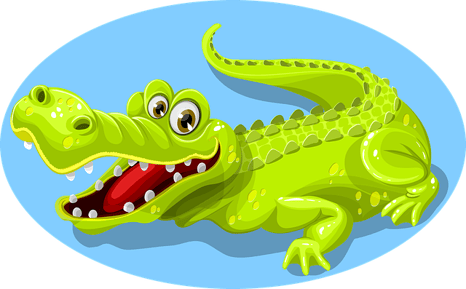 #5: Spring Flowers
Pipe cleaner flowers are a great craft if you're looking for something less messy than planting regular flowers. The link includes instructions on how to make tulips, daffodils, and hyacinths. These flowers can also be "potted" in little flower pots as a cute way to display them.
Materials Needed:

Pipe cleaners (variety of colors, including green)
Pencil
Scissors
Ruler
Hot glue gun
Small flower pots (optional)
Floral foam (optional)
#6: Bracelets
Pipe cleaner bracelets are super easy to make, and if you have lots of colors of pipe cleaners, you can make yourself a whole collection of rainbow-colored jewelry. To make the bracelets, just twist two colors of pipe cleaners together, or you can braid several colors together.
Materials Needed:

Pipe cleaners (any color)
Scissors
#7: Coffee Filter Butterflies
If you're looking for a craft that includes both painting and pipe cleaners, check out these coffee filter butterflies. The wings are made out of painted coffee filters, while the body and antennae are made from pipe cleaners. This is a great craft for younger kids to get creative painting their butterfly's wings.
Materials Needed:

Pipe cleaners (any color)
Coffee filters
Watercolor paints and brush
Hot glue gun
Scissors
#8: Plastic Egg Bugs
These plastic egg bugs are a cute pipe cleaner craft to do around Easter or anytime you have some plastic eggs around. The plastic egg (decorated with permanent marker if you wish) will be the body, and pipe cleaners will be the bug's legs and antennae.
Materials Needed:

Pipe cleaners (any color)
Plastic eggs
Googly eyes
Hot glue gun
Permanent marker
Scissors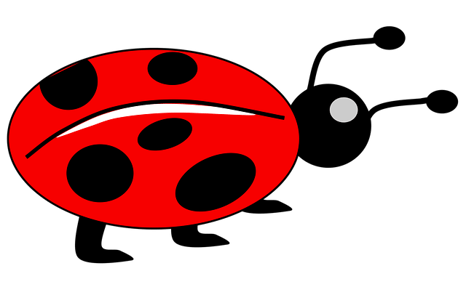 #9: Bead People
For this bead people pipe cleaner craft, you'll create the "skeleton" of the body with pipe cleaners, then string beads along them. It can be a bit tricky to figure out the best way to get the beads on at first, but after a little practice you'll have a bendable bead person to play with.
Materials Needed:

Pipe cleaners (any color)
Wooden or plastic beads
Scissors
#10: Christmas Trees
Pipe cleaner Christmas trees are one of the quickest pipe cleaner Christmas crafts. Just zigzag a pipe cleaner to form the shape of a tree, add a gold star on top, and you have a pipe cleaner Christmas tree that can be glued to a card or displayed on its own.
Materials Needed:

Pipe cleaners (green color suggested)
Cardstock or paper
Gold star stickers
Glue
Glitter (optional)
#11: Bendable Monkey
These bendable monkeys are really fun for kids to play with and can be hung off the backs of chairs or on a finger. The body of the monkey is made out of paper, while pipe cleaners make the bendable arms and legs. Kids can draw the monkey's face on with crayons or markers.
Materials Needed:

Pipe cleaners (brown or black colors suggested)
Two shades of brown paper
Hot glue gun
Markers
Scissors
#12: Rainbow
This rainbow pipe cleaner craft is an easy way to teach kids about the different colors of the rainbow and have them create one of their own. Just grab one pipe cleaner for each color that you need, bend them in a bow shape, add some fluffy cotton ball clouds, and either leave it as is or attach it to thick paper or floral foam.
Materials Needed:

Pipe cleaners (red, orange, yellow, green, blue, purple colors)
Cotton balls
Glue
Floral foam (optional)
#13: Jellyfish
Kids will love the long, wiggly tentacles of pipe cleaner jellyfish. Use half a painted foam ball to form the body of the jellyfish, then wrap several pipe cleaners around pencils or another object with a long, thin stick shape. Pull the pipe cleaners off, stretch them out a bit, attach them to the flat side of the foam ball hemisphere, and decorate your jellyfish.
Materials Needed:

Pipe cleaners (any color)
2 ½ inch styrofoam balls
Knife for cutting styrofoam balls
Paint
Ruler
Hot glue gun
String
Googly eyes
Toothpick
#14: Bookmarks
These fun pipe cleaner bookmarks are an easy way to get kids more excited about reading. Have the kids wrap, bend, and twirl the pipe cleaners to any shape they want, add googly eyes, and glue their creation onto a paper clip to create an easy and creative bookmark.
Materials Needed:

Pipe cleaners (any color)
Colorful paper clips
Googly eyes
Hot glue gun
Scissors
Thin stick to wrap pipe cleaners around
#15: Egg Carton Spy Glasses
With just some egg cups cut from an egg carton, pipe cleaners, and your choice of decorations, you can help your child create a pair of their very own secret "spy glasses." The egg cups form the lens, and the pipe cleaners are the arms that go around your ears. Paint and beads make this a creative craft project.
Materials Needed:

Pipe cleaners (any color)
Cardboard egg carton
Plastic beads
Craft paint
Scissors
Hot glue gun
Toothpick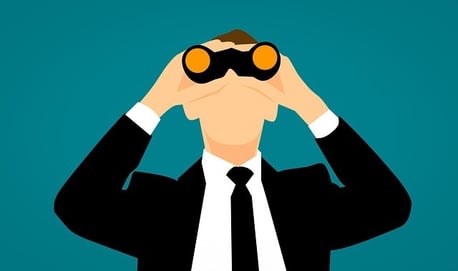 #16: Ninjas
If your kids love ninjas or any other action figures, they'll love pipe cleaner ninjas. The "skeleton" of the ninja is made out of pipe cleaners, which you'll then put pieces of plastic straws over to create a body. A wooden bead will be the head, and you can add additional decorations to create fully bendable ninjas.
Materials Needed:

Pipe cleaners (any color)
Colored drinking straws
Scissors
Wooden beads for the heads
Plastic beads
How glue gun
Permanent marker
#17: Snakes
By twisting two colors of pipe cleaners together, adding eyes and a tiny red tongue, you can quickly make a pipe cleaner snake. You can even turn this into a biology lesson and have kids look at pictures of different snakes and choose pipe cleaner colors to match a specific snake species.
Materials Needed:

Pipe cleaners (at least 2 colors)
Small googly eyes
Hot glue gun
Red felt
Scissors
#18: Fall Fairies
These pipe cleaner fairies are a great craft to do during the fall, when you can use colorful leaves that have fallen to make fairy wings. Pipe cleaners and beads make the fairy's body, yarn is used for the hair, and leaves (either real or fake) are stacked to create a colorful skirt.
Materials Needed:

Pipe cleaners (any color)
Yarn
Marker
Scissors
Leaves (fake or real)
Wooden bead for head
Plastic beads
Hot glue gun
#19: Christmas Wreath
These Christmas wreaths are another example of easy pipe cleaner Christmas crafts. You can also bows and small beads to the wreaths for additional decorations, and if you can find pipe cleaners with sparkles that will make them even more festive.
Materials Needed:

Pipe cleaners (red, white, and green suggested)
Pencil to wrap pipe cleaner around.
Small beads (optional)
#20: Spider
Spiders are a classic pipe cleaner craft, and kids will love making the eight legs for their pipe cleaner spider. Although you can make the spiders with just pipe cleaners, you can also add pom poms, eyes, and beads for additional decoration (or paint if you want to make it clearly a garden spider or camel spider!). You can also make the pipe cleaner spider as an easy and slightly spooky Halloween decoration.
Materials Needed:

Pipe cleaners (black or brown suggested)
Scissors
Googly eyes (optional)
Plastic beads (optional)
Pom poms (optional)
#21: Clothespin Dragonflies
When you make these cute dragonflies, you'll use a clothespin for the body, then form the wings with four pipe cleaners to form the wings. Kids can get creative by painting the clothespin to make a colorful dragonfly and adding some googly eyes.
Materials Needed:

Pipe cleaners (any color)
Clothespins
Googly eyes
Hot glue gun
Paint
Scissors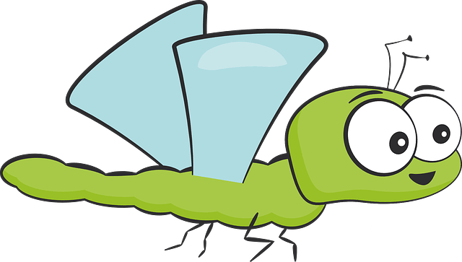 #22: Crown/Tiara
Whether it's your child's birthday or they just want the fun of feeling like royalty, these pipe cleaner crowns will do the trick. After forming a circle for the base, add a variety of shapes formed from additional pipe cleaners to make your crown (triangles work particularly well).
Materials Needed:

Pipe cleaners (gold suggested)
Hot glue gun
Scissors
Beads, stickers, or pom poms for decoration
#23: Pumpkins
These pipe cleaner pumpkins are a great craft for kids to do around Halloween. Orange pipe cleaners are used to make the actual pumpkin, and you can use green and brown pipe cleaners to form the leaves and stem.
Materials Needed:

Pipe cleaners (orange, green, and brown suggested)
Scissors
#24: Flamingo
If you have pink pipe cleaners lying around, use a few to make these cute pipe cleaner flamingos. Pink feathers will make them look more realistic, and you can pose the legs in a variety of shapes, just like actual flamingos do.
Materials Needed:

Pipe cleaners (pink and black suggested)
Pink feathers
Googly Eyes
Hot glue gun
Scissors
#25: Dragons
These pipe cleaner dragons are fairly easy to make (although younger kids may need some help making the tight coils for the head and body), and once you add on some foam wings, they'll be flying in no time.
Materials Needed:

Pipe cleaners (any color)
Craft foam
Popsicle sticks
Googly eyes
Hot glue gun
Scissors
#26: Fireworks
Pipe cleaner fireworks are a colorful and easy way to celebrate the 4th of July. This craft uses glitter and can get messy, but kids will love dipping their fireworks into a batch of glitter and seeing them emerge covered in sparkles.
Materials Needed:

Pipe cleaners (red, white, and blue suggested)
White craft glue
Glitter
Scissors
Thick sponge (for drying)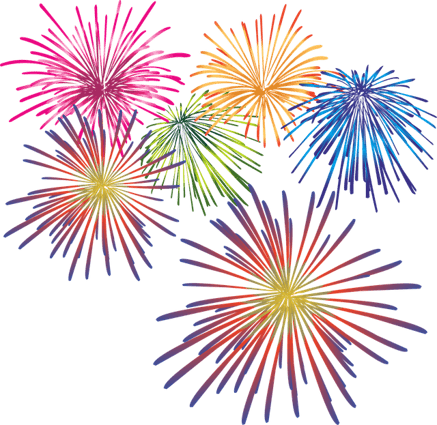 #27: Magic Wand
Any child who wants to pretend to be a magician or fairy will want to make this pipe cleaner magic wand. By using a wooden skewer as the actual wand, kids can add all sorts of pipe cleaner additions, like those made into the shape of stars and hearts, until their wand is ready to work some magic.
Materials Needed:

Pipe cleaners (any color)
Wooden skewer
Hot glue gun
Scissors
#28: Snowman
Another great winter craft, these pipe cleaner snowmen are great to make once it starts getting cold outside and kids start looking forward to snow. After making the three circles of the body, you can use different colors to add a scarf and hat to your snowman.
Materials Needed:

Pipe cleaners (white, black, and red suggested)
Popsicle stick/wooden skewer
Hot glue gun
Scissors
#29: Shamrock Crystals
This pipe cleaner craft is a bit more involved than the others, but it doubles as a science experiment, and the shamrock crystals will look beautiful hanging in the window. After forming the pipe cleaners into a shamrock, you'll submerge them in a borax solution overnight. The next morning, they'll be covered in crystals and ready to display.
Materials Needed:

Pipe cleaners (green and white suggested)
Borax
Boiling water
Mason jars
String or yarn
Pencil
Food coloring
#30: Fall Pom Pom Tree
This fall pom pom tree makes a great centerpiece for a Thanksgiving dinner, and kids can work on their fine motor skills by adding decorations to the pipe cleaner tree. You can have your kids go on a nature walk and collect their own acorns, leaves, etc. to add to the tree.
Materials Needed:

Pipe cleaners (brown, red, orange, and yellow suggested)
Pom poms (red, orange, yellow suggested)
Acorns, leaves, and other tree decorations
Scissors
Hot glue gun
#31: Lion Mask
For this lion mask, tightly-curled pipe cleaners make the adorable mane, and a decorated paper plate is used for the lion's face. This mask is great to use during a play about animals or a game of make-believe.
Materials Needed:

Pipe cleaners (yellow/orange and brown suggested)
Paper plate
Yellow paint
Paint stirrer
Marker
Hot glue gun
Scissors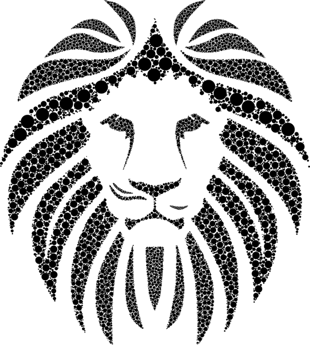 Summary: Crafts With Pipe Cleaners
Pipe cleaner crafts are a cheap, easy, and fun way to entertain kids and get them to work on their creativity and fine motor skills. There are easy pipe cleaner crafts for kids of all age groups and of all difficulty levels, so whether you have only a few minutes or several hours to spend, you can find pipe cleaner crafts to suit your needs.
What's Next?
Are you also interested in science experiments for kids? Read our guide to see 37 of the most fun science experiments you can do with children.
Teaching your kids Spanish, or are you learning yourself? We have a guide to the 71 body parts in Spanish you need to know.
Want to learn more about clouds? Learn how to identify every cloud in the sky with our guide to the 10 types of clouds.
Have friends who also need help with test prep?
Share this article!
About the Author
Christine graduated from Michigan State University with degrees in Environmental Biology and Geography and received her Master's from Duke University. In high school she scored in the 99th percentile on the SAT and was named a National Merit Finalist. She has taught English and biology in several countries.
Get Free Guides
to Boost Your SAT/ACT