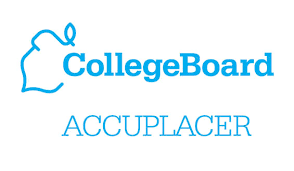 For some new college students, taking an ACCUPLACER exam is the first step to enrolling in the right courses for their skill level. That's because the ACCUPLACER is a placement test that some colleges use to determine whether you're ready for credit-earning courses or whether you need to take a few remediation classes.
That's to say that if you do well on the ACCUPLACER exam, you'll be able to start taking credit-earning courses right away!
But what constitutes a "good" ACCUPLACER score, exactly? In this article, we'll give you all the information you need about ACCUPLACER test scores, including:

What the ACCUPLACER test is, who takes it
Why doing well on the ACCUPLACER exams is important
How the ACCUPLACER exams are scored and the score range
How to interpret your ACCUPLACER test scores
Then, we'll wrap things up with our top tips for doing well on the exam. So let's get started!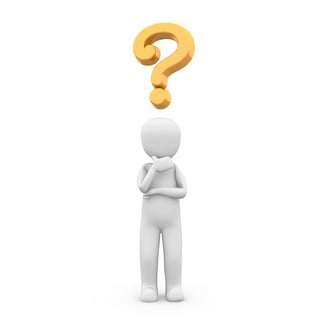 What Is the ACCUPLACER Test?
The CollegeBoard's ACCUPLACER exam is a test that U.S. colleges and universities use to assess student readiness for introductory-level, credit bearing college courses. Put another way, universities use the ACCUPLACER test to make sure you're ready to take credit-earning classes!
Who needs to take the ACCUPLACER test? The short answer is that it depends on your university's requirements. Not all schools require the ACCUPLACER test, and those that do may have criteria that allows students with high grades or test scores to be exempt from the exam. Additionally, some universities require non-native English speakers to take the ESL version of the exam.
Ultimately, the best way to know if you have to take the ACCUPLACER exam is to check with your university.
But what does the ACCUPLACER exam cover, exactly? And what concepts and skills do you need to have to pass with flying colors?
The ACCUPLACER exam tests five different subject areas: Reading; Writing; Arithmetic; Quantitative Reasoning, Algebra, and Statistics; and Advanced Algebra and Functions.
There are also four ACCUPLACER ESL (English as a Second Language) exams: Language Use, Listening, Reading, and Sentence Skills. ACCUPLACER ESL tests assess English language learners' command of the English language.
Keep in mind that the ACCUPLACER exam is designed to test your college readiness. If you want to start taking credit-earning courses as soon as possible, then you'll need to get good ACCUPLACER scores. If you want to learn more about the ACCUPLACER exam, be sure to check out our comprehensive guide.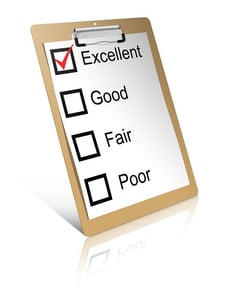 Each university determines what constitutes a "good" ACCUPLACER test score. Given that, our general advice is that you should aim for a score at least a 237 or higher.
How Is the ACCUPLACER Test Scored?
The ACCUPLACER score range for the Reading, Writing, Arithmetic, Quantitative Reasoning, Algebra, and Statistics, and Advanced Algebra and Functions tests is 200-300.
ACCUPLACER Score Ranges
Within this ACCUPLACER score range are five "score bands," or smaller score ranges that are defined and explained by Skills Insight statements. The Skills Insight statements, designed by the College Board, break down ACCUPLACER exam scores into the following five "score bands":
200–236
237–249
250–262
263–275
276–300
Each university determines the minimum scores you need to make in order to bypass remediation classes and start earning college credit.
Having said that, we recommend that you aim to score a 263 or above. That's because students scoring in the highest two score bands demonstrate a reasonable understanding of the complex skills and knowledge you need to succeed in college courses.
The Skills Insight statement for each ACCUPLACER subject exam provides a full description of each score band. These descriptions explain what skills and knowledge students scoring within a specific score band can typically demonstrate.
For example, the Skills Insight statement for the ACCUPLACER Reading exam says the following about students scoring in the 276-300 score band:
Students scoring in this band can typically demonstrate the following additional skills and knowledge in complex to highly complex texts:
Determine a complex function of a part of a text in relation to the whole text
Determine a complex to highly complex central claim or counterclaim of a text
Reach complex to highly complex or subtle assessments of an author's reasoning or use of evidence
Luckily, the College Board provides a comprehensive breakdown of the score bands for each of the subject tests. Students can learn about the normal skills and knowledge associated with each score band on each exam by reading through the ACCUPLACER Skills Insight document.
ACCUPLACER ESL Score Range
The four ACCUPLACER ESL tests use a different score range. The Language Use, Listening, Reading, and Sentence Skills ESL tests each have a score range from 20–120, with 120 being the highest possible score. The College Board does not provide score bands or Skills Insight statements for these exams, but you can learn more about what the ESL exams assess here.
The WritePlacer Essay Exam Score Range
There's also the WritePlacer essay exam and WritePlacer ESL essay exam, which use a score range of 1-8 and 1-6, respectively. Just like the other ACCUPLACER tests, the higher the number, the better the score.
The College Board provides sample essay prompts and sample essay responses for each of the possible WritePlacer and WritePlacer ESL exam scores on their website. Reading through those materials will give you an excellent idea of what constitutes a strong, high-scoring essay.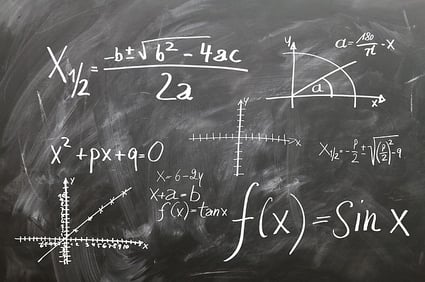 Understanding your ACCUPLACER test score doesn't have to feel like this. We're here to help!
How to Interpret Your ACCUPLACER Test Scores
The ACCUPLACER tests are administered online, and scores for the exams are made available to test takers immediately following completion of the test.
In addition to test scores, these instantaneous score reports include custom messages from the student's college or university and additional information about course placement. Basically, you'll know if you qualify for credit-earning courses as soon as you finish your test.
Individual colleges and universities that use the ACCUPLACER are responsible for establishing their own course placement scores to facilitate placement decisions. ACCUPLACER doesn't mandate or recommend how any school implements course placement scores. This means that the best way to interpret your ACCUPLACER scores is by talking with your academic advisor about your college or university's placement score requirements.
The good news is that the ACCUPLACER exam is a placement exam, meaning that you can't fail the test. Additionally, your score on the ACCUPLACER won't affect your enrollment at your school. The purpose of the test is to determine whether you need to take developmental classes or not.
To sum things up, no one passes or fails ACCUPLACER exams, and there isn't a universal score that can be considered a "good score" on the ACCUPLACER tests. Talking with your academic advisor or high school guidance counselor should help you set a goal for which score band you need to score within in order to achieve a score that will help you get placed in the course you want to take.
So what's the benefit to doing well on the ACCUPLACER test? The main benefit to scoring well on an ACCUPLACER test is that you'll likely get out of taking developmental courses (sometimes called "basic" or "remedial" courses) and go straight into the introductory-level courses in a subject area at your school. While developmental courses can be important to your success in college, you still have to pay for them...and they don't count for college credit. Testing out of those developmental courses by doing well on the ACCUPLACER tests will save you time and money!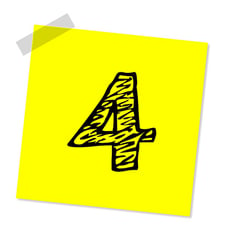 4 Tips for Boosting Your ACCUPLACER Scores
Now that you know a little more about the ACCUPLACER test and ACCUPLACER scores, it's time to start preparing for the test.
That's why we've put together four tips for preparing for the exams so your ACCUPLACER scores are top notch--check them out below!
Tip 1: Review the Skills Insight Statements
The best place to start in terms of setting yourself up to score well on the ACCUPLACER exams is by reviewing the ACCUPLACER Skills Insight statements. Remember: these Skills Insights statements explain the score bands. Specifically, they tell you the competencies you demonstrate at each score level. Not only will the Skills Insights statements help you better understand what a "good" ACCUPLACER score is, they will also help you figure out what you need to study to do well on the test.
Tip 2: Study the CollegeBoard ACCUPLACER Sample Questions
Once you're familiar with the skills and knowledge you'll be tested on, you'll be ready to practice answering real ACCUPLACER questions using the sample questions provided on the ACCUPLACER website. These sample questions and essay prompts are free and downloadable in PDF format. You can use the sample materials to get a sense of what to expect from the content and format of the different ACCUPLACER tests. Understanding the test format and material is a great first step to getting a great ACCUPLACER score!
While there are lots of ACCUPLACER sample questions out there, we recommend starting with the ones on the CollegeBoard website. Since the CollegeBoard administers the ACCUPLACER exam, these questions are guaranteed to reflect the format and material you'll see on the real ACCUPLACER test.
Additionally, each set of samples comes with an answer key and rationale for each correct answer at the end. If you don't understand why you answered a question incorrectly, the answer rationales can help you understand your mistakes and answer the questions correctly next time.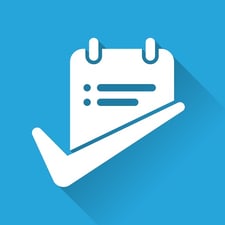 Tip 3: Download the ACCUPLACER Study App
The College Board also provides a free ACCUPLACER Study App that can be used on a computer, tablet, or smartphone. The main purpose of the ACCUPLACER Study App is to provide practice tests that are formatted just like the real ACCUPLACER tests, and to provide immediate score results and explanations for correct and incorrect answers.
If you want to boost your ACCUPLACER scores, whipping out your phone or tablet when you have a little spare time and working through a practice test can help you get really comfortable with the format and content of the ACCUPLACER exam. The ACCUPLACER Study App can also help you get used to completing the test on a digital device, which you'll have to do when the actual test day arrives.
Tip 4: Talk With Your Guidance Counselor or Academic Advisor
One of the most important things you can do to ensure you score well on the ACCUPLACER exams is to talk to your guidance counselor or academic advisor before you take the test. Your counselor or advisor will be able to explain how your college or university uses ACCUPLACER tests and advise you on what score band you should shoot for. Knowing this information can help you make better decisions about how to best prepare for the ACCUPLACER exam.
Since individual colleges and universities determine their own scoring policies for the ACCUPLACER tests, it's important that you understand what your school considers to be a "good" score. Checking in with your academic advisor can also help you make sure that taking an ACCUPLACER test is actually the right option for you based on your academic record and learning habits. You may end up qualifying for an exemption!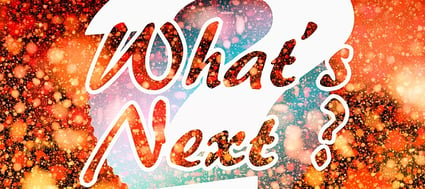 What's Next?
Are you ready to start studying for the ACCUPLACER exam, but you aren't quite sure where to start? Don't worry: we have a comprehensive study guide for the ACCUPLACER exam. This article will walk you through the topics covered on each subject exam, and it gives you tons of amazing study resources, too.
Like we mentioned earlier, some colleges offer ACCUPLACER exam exemptions if you have a solid high school GPA. But what constitutes a "good" GPA? You can learn more about what makes for a "good" GPA here. (And if you need to raise your GPA in a hurry, we've got you covered, too!)
Studying for the ACCUPLACER can seem daunting. After all, you're also trying to choose a major, enroll in classes, and apply for financial aid. But studying doesn't have to be time consuming if you're doing it efficiently. Our top study tips can help you get the most out of your study time!
Have friends who also need help with test prep?
Share this article!
About the Author
Ashley Sufflé Robinson has a Ph.D. in 19th Century English Literature. As a content writer for PrepScholar, Ashley is passionate about giving college-bound students the in-depth information they need to get into the school of their dreams.
Get Free Guides
to Boost Your SAT/ACT