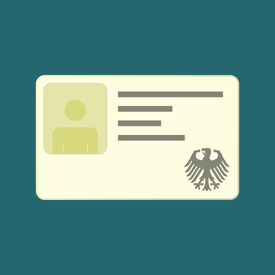 The ACT has implemented a number of security measures to maintain the integrity of the exam. One such measure is requiring test takers to show a photo ID. If you don't have an appropriate ID with you on test day, you may not be allowed to take the ACT.
In this article, I'll detail all of the ACT photo ID requirements. What's an acceptable form of ID? What should you do if you don't have a photo ID? Read more to find out.
Why Is a Photo ID Required?
A photo ID is required to confirm your identity and registration. In the past, there have been issues with cheating—students have taken the ACT for other people. The information and picture on your photo ID will be checked against the info and photo on your admission ticket to ensure that everybody takes their own test.
If any of the information doesn't match or you don't have an acceptable ID, you won't be allowed to take the test.
ACT ID Requirements
Your photo ID must meet the following requirements. These rules also apply for international students and students 21 and older.
#1: Your ID Must Be Valid
Your ID can't be expired and it must be an official government-issued or school ID. If you use a school ID, it has to be from the school you currently attend.
#2: It Must Be the Original ID
You can't show a photocopy or picture of your ID. If you use a school ID, it must be in hard plastic card format. You can't show a paper or electronic ID.
#3: The Text Must Be in English
Your name and the text on your ID must be written in English.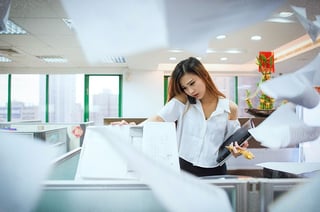 Don't photocopy your ID. You need to bring the original.

Examples of Acceptable and Unacceptable IDs
Here are some examples of IDs you can and can't use for the ACT:
Acceptable ACT Photo IDs
Government-issued driver's license

Government-issued ID card

Official school ID from the school you currently attend

Government-issued passport

Government-issued military or national identification card

Talent Search Identification Forms

(only if you weren't required to submit a photo with your registration). This is just for middle school students.

ACT Student ID Form

(must be prepared by the school you currently attend or a notary)
Unacceptable ACT Photo IDs
Credit card or debit card, even if it has a photograph

Birth certificate

Social Security card

Employee ID card

Any temporary ID card

Missing Child ("ChildFind") ID card

Diploma

Family portrait

Fishing or hunting license

Organization membership card

Any document that doesn't meet the requirements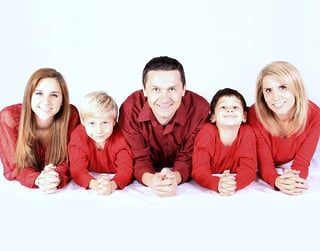 Not an acceptable ID
What If You Don't Have Acceptable ID?
Any student that doesn't have an acceptable ID can use the Student ID Form. A current photo must be attached to the form in the area indicated before the form is authenticated. The form will be used to verify your identity like a photo ID.
On the form, you just need to provide basic biographical information like your name, gender, birthdate, and current school.
If you need to use the Student ID Form, talk to your counselor or any school official who can help you. You'll need a signature from a school official for the form to be valid.
If you're homeschooled or not in school, the form must be notarized and signed by an official notary.
If you plan on using the Student ID Form as your ID, I recommend getting it filled out and completed as soon as you register, but you just need to have it correctly completed and with you on test day.
All of the ID requirements apply to the Student ID Form. The photo you use on your ID form must match the photo on your Admission Ticket and your appearance on test day. You must bring the original Student ID Form to be admitted to the test center.
The Names on Your ID and Admission Ticket Must Match
The name on your photo ID must completely match the name on your admission ticket. When you're registering, make sure you submit the name exactly how it appears on your ID. Don't use a nickname or shortened version of your name.
If you submit a name that's different than the name on your photo ID when you register, you can change the name on your ticket so that it matches your ID. You can make changes by logging into your ACT web account and selecting "Make changes to your registration." Or you can call ACT at 319-337-1270. You must make any necessary changes before the late registration deadline.
Keep Your ID on You at All Times
On test day, your ID will be checked multiple times. Make sure you have it with you from the moment you arrive at the test center. Typically, your ID will be checked when you first arrive. Then, you'll have to show your ID before you enter the room where you'll take your test. And when you return to the room after breaks, you may have to show your ID again.
Don't put your ID in your backpack. Keep it on you. Wear something with pockets, and have your ID with you throughout test day.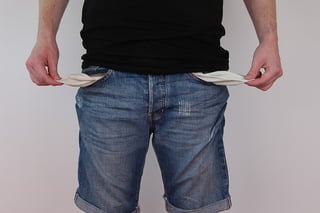 Keep your ID with you on test day.
Final Reminders: ACT Photo ID Rules
Check to make sure you have an acceptable photo ID when you register for the ACT.

When you're registering, use the name that's on your photo ID.

Don't forget to bring your photo ID with you on test day.

The night before the test, put everything you're going to need in a backpack.

Review

what you have to bring

.

When you're at the test center, keep your ID with you at all times.

If you have any questions about the ID policy, contact ACT Student Services.
What's Next?
If you have any other questions about the ACT, you may want to check out our article on answers to frequently asked ACT-related questions.
If you're applying regular admission to college, find out when is the last ACT you can take before the deadline.
Finally, figure out how to choose the ACT test date that's right for you.
Want to improve your ACT score by 4+ points? Download our free guide to the top 5 strategies you need in your prep to improve your ACT score dramatically.
Have friends who also need help with test prep?
Share this article!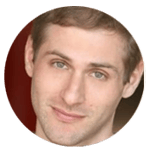 About the Author
Justin has extensive experience teaching SAT prep and guiding high school students through the college admissions and selection process. He is firmly committed to improving equity in education and helping students to reach their educational goals. Justin received an athletic scholarship for gymnastics at Stanford University and graduated with a BA in American Studies.
Get Free Guides
to Boost Your SAT/ACT