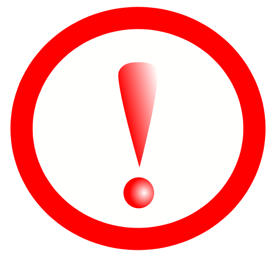 Did you take the ACT and get a lower score than you expected? Do you think there may have been a scoring error? Maybe you filled in a section incorrectly or your exam wasn't graded properly? Scoring errors on the ACT are rare, but they are possible, and there are ways to identify and correct these errors.
This guide will go over the steps you need to take in order to verify your scores, as well as what you should do to improve your score on future ACTs if there was no grading error.
Did ACT, Inc. Make a Mistake?
It's very rare for ACT, Inc. to make a mistake when grading exams or reporting scores, but it does happen. Each year, hundreds of students who took the ACT request score verification, and some errors are found and corrected.
ACT, Inc. does make mistakes, but it is important to know that these mistakes are very uncommon. The vast majority of students who take the ACT have their exam graded and reported properly. Before you begin the process of verifying your scores, you should be aware that the most likely scenario is that you simply didn't do as well on the ACT as you expected you would.
This can be disappointing to hear, and while you may wish this were a world where one day you come home to find a letter telling you that your ACT score is actually 5 points higher than originally reported, at some point you do have to overcome denial and focus on improving your scores for future exams.
Potential Causes of Scoring Errors
There are multiple reasons why a test may have been scored incorrectly. Below are some of the most common causes of scoring errors.
Errors Caused by ACT, Inc.
Sending a test taker the wrong score report.
Incorrectly printing a question or section time on a test booklet.
Problems with scanning answer sheets or essays.
Errors Caused by the Test Taker
Filling answers in for the wrong section.
Filling in the wrong test identifying code.
Writing the essay with pen instead of pencil
Incorrectly filling in answer bubbles (not filling the bubble in all the way, not shading dark enough, etc.)
How to Determine If There Is a Scoring Error
If you're concerned that your ACT scores are wrong, you have two options: ordering a Test Information Release and requesting hand scoring. I'll go over what each of these involves in the order that I would recommend you approach them.
Order a Test Information Release
If after looking over your ACT score report you feel that you scored very differently from what you were expecting and don't understand why, you can order a Test Information Release (TIR). A TIR provides you with a copy of all of the multiple choice questions from your ACT, a list of your answers, the answer key, and scoring instructions. This information allows you to see exactly which questions you answered incorrectly. If you took the ACT with Writing, you will also receive the writing prompt and essay scoring rubric.
Even if you don't suspect a scoring error, TIRs can be useful as study material for future ACTs to help you learn what mistakes you made and what areas you need to improve in. ACT, Inc. offers the option to order a TIR when you register for the ACT, and you may have already ordered one. If not, you can order a TIR up to three months after you take the ACT.
Note that TIRs are only available for ACTs taken on national test dates in April, June, and December, and they cost $20 to order. You can order one by filling out the form on ACT website and mailing it in.
Once you receive your TIR, look over every question carefully. Are the answers the report says you marked the same ones you remember choosing? Now that you have the answer key, do you understand why those are the correct answers? It may simply be that you thought you were solving questions correctly but actually weren't. If this is the case, skip down to the "What to do if there wasn't a scoring error" section, and learn ways to raise your score for future ACTs.
If something still seems strange, and your answer list doesn't match with what you remember answering on the day of the test, you may want to order score verification (hand scoring).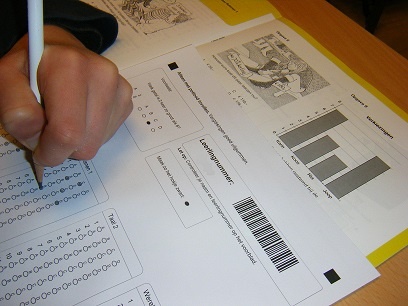 Score Verification
Score verification, or hand-scoring, is a way to confirm your ACT scores if you feel your exam was graded improperly or if you think you may have marked your answer sheet incorrectly (such as filling in answers in the wrong section).
You can request the ACT score verification service if, after ordering a TIR, you still believe your exam was graded incorrectly. In most cases you'll want to order a TIR before hand scoring because the TIR is cheaper and can give you a lot of useful information that, in most cases, convinces you that your test was graded properly. However, you can also order hand scoring without ordering a TIR first if you think there is an issue that will be solved by hand scoring.
Reasons to request score verification before a TIR:
You think you wrote your essay with pen instead of pencil.
Your essay isn't visible on your free score report.
You think you bubbled your answers in on the wrong section.
You think you used the wrong test identifying code.
To request hand scoring, you need to fill out this request form and mail it to the ACT up to 12 months after taking the exam. You'll need to write in your name (the official one you used for the test), address, and date of birth along with the ACT ID, testing location, and test date from your original score report. Also include a check payable to ACT Student Services with the applicable fee. Score verification costs $50 for the multiple choice questions, $40 for the essay, or $90 to have both verified.
Mail all of these materials along with your request for Score Verification to:
ACT Student Services
P.O. Box 414
Iowa City, IA 52243-0414
ACT Inc. will inform you by mail of the results of your score verification within three to five weeks. The letter will tell you if your original scores were confirmed to be correct or not. If an error was found, your scores will be changed and your corrected reports will be sent to all your previous score recipients (such as colleges you sent your scores to) at no cost. Your score verification fee will also be refunded.
It's also possible for you to be in the room during the verification process, although you won't have access to the test questions. However, this option is not really necessary unless you are particularly worried about your test being scored incorrectly again. If you are interested in this, state it in the letter you mail along with the rest of the information to the address above. The ACT doesn't provide a lot of details about this service, but they do state that extra fees apply. You may want to call ACT Customer Service at 319-337-1270 to learn more before requesting this option.
Unlike SAT hand score verification, if you order hand scoring for the ACT, your score will never go down if an error is found that isn't in your favor. Your score can only go up or stay the same if you request ACT hand scoring.
Special note: In the past, if you ordered hand scoring for your ACT essay, your essay was be reread and rescored. Now, however, getting your essay hand-scored just means ACT, Inc. will confirm your essay was scored following ACT guidelines (two independent graders, with a third grader stepping in if the two scores differed by more than one point in any domain. Learn more about how the ACT essay is scored here.
After going through the above steps, you will know whether or not the ACT made an error while grading or sending your scores. What if there was no mistake, and that really is the score you got? Read on to find out what to do.
What to Do If There Wasn't a Scoring Error
Don't feel like it is the end of the world if your ACT score is lower than you thought it would be. Your standardized test scores are only one component of your application, and you may have time to retake the ACT and aim for a higher score.
ACT Inc. offers a service that allows you to choose which ACT scores you send to schools. This means that, as long as the schools you're applying to don't require you to send all your ACT scores (and we have a complete list of the schools that require all ACT scores sent), then one low ACT score will not affect your application if you retake the ACT and receive a higher score.
It's also normal for your ACT scores to fluctuate from one test to another. Drops in score of up to three composite points are normal and can occur just due to chance. This is especially true if you had a high score (30+) on previous ACT sections. Check out our guide to learn more about changes in ACT scores, what's normal drop in score, and what isn't.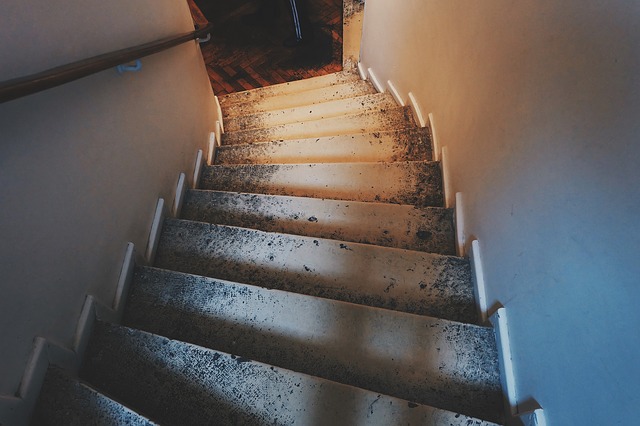 Your scores may go down, but you won't be trapped in this creepy basement.
How to Improve Your Scores
Read on to learn specific strategies to help improve your scores on future ACTs.
Identify Your Weak Areas
Take some time to look over your TIR, if you ordered one. It has a lot of useful information and lets you see exactly which questions you answered incorrectly. Make note of the areas you answered the most questions incorrectly in and focus on them for your future studying.
How can you improve a low section score? Check out these section-by-section guides:
English
Math
Reading
Science
Practice
Don't be unprepared for your next try at the ACT! Even though you've already taken the test before, you still need to study and practice for the next time. One of the best ways to do this is to take complete, strictly timed practice tests. Doing so will help you track your progress over time and help you identify where you are improving and where you still need to practice.
Taking complete practice ACTs will also give you a more accurate estimate of what your score will be on a real ACT than simply taking one section at a time would. Review your results for these practice tests carefully so you learn what mistakes you made and how to avoid making them again in the future.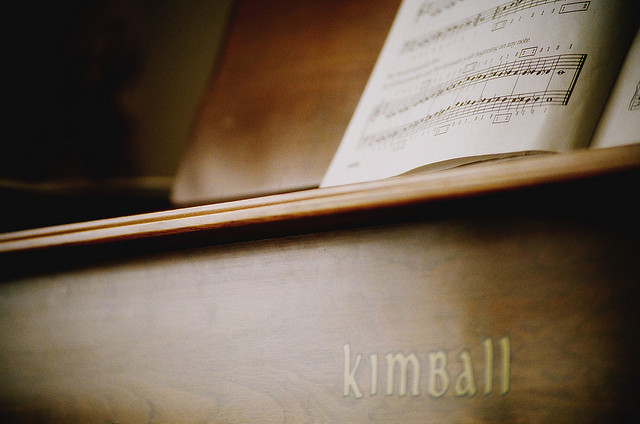 You have to practice for the ACT, just like you would for a piano recital. (Colton Witt/Flickr)
Consider Hiring a Tutor or Taking a Prep Course
Sometimes, having a study plan developed by someone else is the best way to effectively target your weak areas and raise your score. There are a lot of great tutors and prep courses. Read our guide on finding the best tutor for you.
Be Prepared on Test Day
Simple logistics can be enough to have a significant impact on your test scores. On test day, make sure you are confident and prepared so you don't let any outside circumstances affect your scores.
Get enough sleep the night before the exam, bring a snack with you on test day, and know how to get to your test center. Having these things set will help you focus all your concentration on the test. Also, make sure you give yourself enough time before retaking the ACT. I recommend between two and four months so that you have enough time to practice and improve.
Summary
It's very rare for ACT, Inc. to send incorrect ACT scores, but it does happen.

If you are surprised by how low your ACT scores are, there is a process you can go through to get your scores verified, but be aware the chances of your scores changing is very small.

To verify your scores should first order a Test Information Release so you can see exactly which questions you answered correctly and which you answered incorrectly. Comparing your responses to the answer key may be enough to clear up the problem and let you see what you did wrong.

However, if you still believe there was an error, you can request hand scoring to have your scores verified.

There is a fee for both of these services, and they must be requested within three months of taking the ACT.

If there was no scoring error, there are multiple ways you can work to improve your score, including analyzing your score reports, taking practice tests, and using a tutor or prep program.

You can find more information about ACT score verification here.
What's Next?
Are you interested in a test prep program? PrepScholar has the industry's leading ACT and SAT prep program. Built by Harvard grads and full scorers, the program learns your strengths and weaknesses through advanced statistics, then customizes your prep program to you so you get the most effective prep possible. Try a 5-day risk-free trial for the ACT or SAT today!
Interested in getting a top score on the ACT? Read our guide on how to get a perfect ACT score, by a 36 full scorer.
Have friends who also need help with test prep?
Share this article!
About the Author
Christine graduated from Michigan State University with degrees in Environmental Biology and Geography and received her Master's from Duke University. In high school she scored in the 99th percentile on the SAT and was named a National Merit Finalist. She has taught English and biology in several countries.
Get Free Guides
to Boost Your SAT/ACT