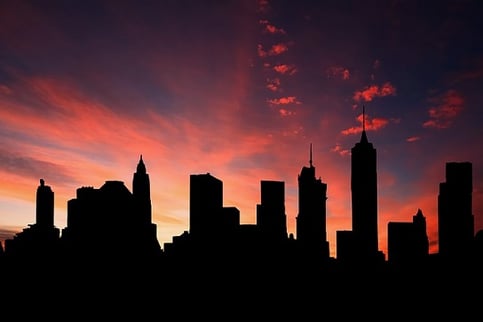 Do you love studying buildings and dream of spending your career designing them? If so, you're probably wondering where to get the best architecture education. Figuring out which architecture schools are best can be difficult, but we've done the hard work and compiled a list of the 11 best undergraduate architecture schools in the United States.
Each of these best schools for architecture has a description that explains what makes it an excellent program, and we also include a list of questions to ask yourself to help you decide which is the best architecture school for you.
What Is an Architecture School? Why Would You Want to Attend One?
For this article, we have defined an architecture school as one that offers a Bachelor of Architecture (BArch), which is the minimum degree required to become an architect; however, there are actually several different architecture degrees. You will need either a Bachelor or Master of Architecture (MArch) to be able to work as an architect.
The minimum degree to work as an architect is a Bachelor of Architecture. These programs are usually five years (rather than the four years it takes to earn most other undergrad degrees), and by the end of it you'll have the coursework and experience you need to pass the Architecture Registration Exam and begin work as an architect. Architecture majors learn about architectural theory, construction methodology, drafting, and structural design, among other topics.
Some schools also offer Bachelor of Arts or Bachelor of Science degrees in Architecture. These four-year programs similarly teach you about the basics of architecture, but, on their own, they don't provide enough coursework or work experience for you to begin working as an architect.
Some students get these degrees because they want more of a liberal arts education, they want to work in the architecture field but not as an architect, or they couldn't get into a Bachelor of Architecture program but want to be well prepared for a Master of Architecture degree.
If you don't have a Bachelor of Architecture, another way to become an architect is to get a Master of Architecture degree. Master of Architecture programs typically take one to three years, depending on how much background you have in architecture.
How We Made This List of the Best Schools for Architecture
You should never treat any list of school rankings—including this one—as an absolute truth. Instead, you can use lists as a starting point to learn about schools you might potentially be interested in.
To create our ranking of the best schools for architecture, we took four factors into consideration:
Resources for Architecture Students: There's been a lot of innovation in architecture and architectural tools in the past few years, so we gave extra points to schools that kept pace with the current technology and gave students access to cutting-edge architecture programs and resources.
Class Options: There are certain core classes every architecture student needs to take, but the best schools provide a wide range of courses beyond these so you have the ability to focus on areas that are most interesting to you.
Hands-On Opportunities: Not only is having professional experience under your belt before you graduate a huge boost when you start applying for jobs, but it's also required for you to pass your licensing exam. The best schools make it easy for you to get the experience you need, whether that's requiring an internship as part of the coursework, providing networking opportunities to help you find jobs, or including hands-on components in coursework.
Alumni/Prestige: This is a more subjective factor, but a school that is known for having an outstanding architecture program and producing well-known alumni can make it easier for you to get a job after you graduate.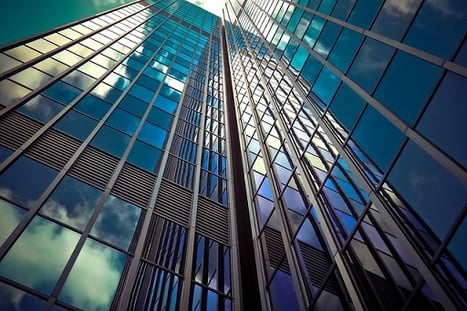 The 11 Best Architecture Schools for Undergraduates
Here's our list of the 11 best architecture schools in the US for undergrads. Exact ranking is always a bit subjective, so look at this list as more of a trend from the very best colleges with architecture majors to those that are still really good, rather than trying to figure out why #2 is ranked higher than #3.
All of these programs are accredited by the National Architectural Accrediting Board.
Cornell's architecture program is one of the oldest in the United States, which means it has a large network of alumni and research that students can make use of. Well-known architects who graduated from Cornell include Richard Meier, who designed the Getty Center in Los Angeles, and Peter Eisenman, who founded the Institute for Architecture and Urban Studies in New York City.
Academically, Cornell's architecture students follow the same core architecture curriculum for the first three years, which gives students the comprehensive knowledge they need while still allowing them to take elective courses from across the university.
In their final two years, students concentrate on one of five areas of study: Architecture, Culture, and Society; Architectural Science and Technology; History of Architecture; Architectural Analysis; and Visual Representation in Architecture.
The architecture program at Cornell gives students the chance to work and/or study in the program's NYC and Rome locations in addition to the school's main campus in Ithaca, New York. Because of the architecture program's reputation as a top school, students graduating from the program are often in high demand, especially for jobs in New York City, where the school has numerous connections.
Rice is well-known for its top-notch architecture programs, and with a student-to-faculty ratio of 5:1, you're guaranteed personal attention during your studies.
Architecture undergrads at Rice enroll in a six-year program. The first four years are spent getting a Bachelor of Arts in Architecture degree. This is a liberal arts degree, and it gives you the opportunity to take classes in a variety of subjects during your first four years. This is great if you want to combine your architecture study with another area, and Rice encourages this with a lot of interdisciplinary study. The architecture school works closely with many other schools and departments at Rice, including business, engineering, and environmental science.
After four years, you'll spend another two years studying architecture exclusively, at the end of which you'll receive a second degree, a Bachelor of Architecture, which allows you to work as an architect. Students spend one year of this program as paid employees at architecture firms around the world, which is a fantastic way to get experience and make professional connections.
Syracuse was the first school in the country to offer a Bachelor of Architecture degree, and since then it has established itself as a top architecture school. Due to its reputation, Syracuse's School of Architecture is able to get many well-known architects to give lectures at the school and is renowned for its exemplary faculty.
The BArch degree at Syracuse is a five-year program. Students take fundamental courses in design concepts and skills, technical and structural design, history and theory, as well as an array of electives in other colleges on campus. The final two years of the program are dedicated to more self-directed coursework and research. In the final year, students work with faculty to produce a specialized design research project.
Although located in upstate New York, the School of Architecture has several working and teaching spaces in New York City for students to study the architecture of America's largest city. There's also a strong study abroad program, and most students spend at least a semester studying at Syracuse's centers in Florence or London.
Cal Poly's Architecture Department has multiple programs in architecture, so you can focus on a specific area of interest to you. Its architecture department is one of the biggest in the country, and about one in 20 architects in the US (and one in five in California) graduated from Cal Poly, which means there are tons of alumni connections to be had.
That's especially useful because Cal Poly offers a co-operative learning option for sophomore, junior, and senior students that allows them to earn course credit while working a paid job in an architecture-related field. Additionally, Cal Poly offers students the option to spend part of a year studying in Europe, Asia, or other cities in the United States.
Notre Dame's School of Architecture emphasizes both classical architecture and urbanism. All architecture students are required to participate in the school's Rome Studies Program in Rome where undergrads spend a year learning about classical architecture. In fact, Notre Dame is the only school in the United States to require architecture students to spend part of the program abroad, which ensures all students have a more global understanding of architecture.
Notre Dame's architecture programs are also known for their commitment to fundamentals, so much so that computer-based modeling isn't introduced until students' fourth year of study. That's not to say that the program is stuck in the past: Notre Dame's architecture school also emphasizes designing new buildings that are sustainable and long-lasting, and will contribute to the livability of an area.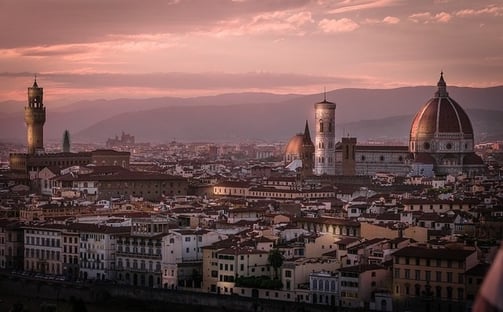 Virginia Tech's College of Architecture, Arts, and Design (AAD) is one of the largest architecture schools in the United States. The architecture program has more than 2,000 students and offers four bachelor's degrees, including a BArch. The school's main campus is in Blacksburg, Virginia, and it also has additional campuses in Alexandria, Virginia, and Riva San Vitale, Switzerland.
In their fourth year, BArch students have opportunities for off-campus study (which can include classes, internships, or a combination of the two). The fifth year is spent doing an independent design investigation, which serves as the basis of the undergrad thesis.
RISD is widely considered one of the top design schools in the world, and its architecture program is similarly well regarded. The school approaches architecture from a unique perspective, too.
Because RISD is an internationally renowned fine arts and design school, the architecture department combines a visual and humanities-based education with its professional curriculum. This allows students to approach complex architectural problems with a fresh perspective, and graduates from RISD are well known for their creative problem-solving approaches.
The Pratt Institute School of Architecture puts a unique stamp on the Bachelor of Architecture degree through its commitment to exploring technological frontiers. Additionally, Pratt offers a variety of courses for concentrated study.
Its most unique offering is its Morphology concentration, which involves the study of form through a combination of mathematics, computation, fabrication, construction, and emerging technologies (how cool is that?). The Pratt Institute prides itself on combining imagination with an ethical approach to architecture in order to create a new generation of culturally aware, socially responsible architects.
The School of Architecture at UT Austin has a large number of resources available for students, including the Center for Sustainable Development, which studies the environment, economics, and social issues to better design buildings that are aesthetically pleasing and will have a positive impact on the environment and social equality. There are also libraries, archives, conservation labs, and research spaces on campus for architecture students to use.
UT's School of Architecture encourages international experiences, and they offer scholarships for some of the many study abroad programs architecture students can participate in. These range from studying historical buildings in Mexico to touring modern infrastructure in Europe. Students must also complete a six-month professional residency to gain work experience before they graduate.
Students at USC's School of Architecture have access to an entire 50,000 square feet of work space, including classrooms, research spaces, galleries, labs, workshops, and design studios. Every architecture student at USC also has 24/7 access to their own personal workstation where they can work on their projects whenever they want.
Many famous architects have graduated from USC, including Frank O. Gehry (whose work included the Guggenheim Museum Bilbao), Boris Dramov (who designed the Martin Luther King, Jr. Memorial), and Paul Revere Williams (who designed the homes of numerous Hollywood celebrities).
Cooper Union has been training the nation's top architects for more than 150 years, so students can rest assured that they'll be getting a great education here. Cooper Union does this through specializing in art, architecture, and engineering (like how the Rhode Island School of Design specializes in ... well, design).
Because they focus on a narrow set of interrelated disciplines, Cooper Union offers its students a rigorous, in-depth course of study that teaches architecture as a combination of technical skill, cultural awareness, artistry, and technological advancement.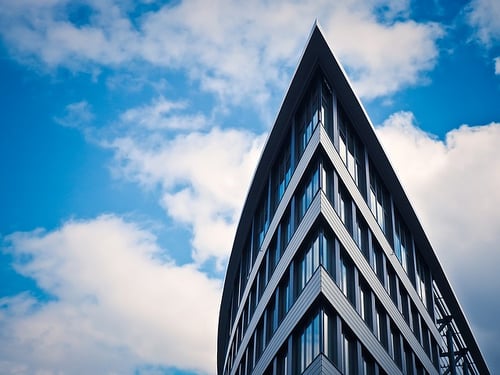 How to Choose the Best Architecture School for You
Just because a school has a top-ranked architecture major doesn't automatically mean it's the best school for you. If you want to major in architecture, ask yourself the following questions to ensure you're applying to the best architecture schools for you.
#1: Do They Have the Program You're Interested In?
As stated above, there are several different architecture degrees, and your first step when researching a school should be to make sure they have the one you're interested in.
If you want a Bachelor of Architecture so you can start working as an architect right after undergrad, a school that only offers a Bachelor of Arts in Architecture isn't going to be the best choice for you, no matter how great its program is.
#2: Does Their Focus or Specialty Match Yours?
Some architecture programs have specialties in areas such as sustainable design, urban design, or classical architecture. They might also have more internship opportunities or alumni in certain cities. Your exact interests don't absolutely need to match with those of the school you want to attend, but it can make your studies more interesting and tailored to what you want to learn.
#3: What Hands-On Opportunities Do They Offer?
The best architecture schools offer hands-on learning opportunities for students to really learn what architects do, and you should make sure the opportunities a school offers match with what you want to do.
Some schools offer the experience of a big city, some have international programs, and some require a year-long internship to graduate. Think about which options seem best to you, and make sure to choose a school that offers what you want.
#4: How Do You Like the Rest of the School?
Even though you're an architecture major, you won't be attending the architecture program in a bubble, so it's important to learn about the rest of the school. Look into what the dorms are like, what clubs and organizations the school offers, and what things there are to do off campus. Taking a tour of the school can also help you get a good idea of whether the school is right for you.
What's Next?
What other factors go into choosing a college? If you're wondering which college you should attend, check out this guide on how to choose!
Will you be applying for financial aid? This comprehensive guide takes you through the FAFSA application process, step by step.
Liked this list of schools? Check out some of our other best-of-specialty-school lists, including the best engineering schools, best video game design schools, best journalism schools, and best creative writing schools.
Want to improve your SAT score by 160 points or your ACT score by 4 points? We've written a guide for each test about the top 5 strategies you must be using to have a shot at improving your score. Download it for free now:
Have friends who also need help with test prep?
Share this article!
About the Author
Christine graduated from Michigan State University with degrees in Environmental Biology and Geography and received her Master's from Duke University. In high school she scored in the 99th percentile on the SAT and was named a National Merit Finalist. She has taught English and biology in several countries.
Get Free Guides
to Boost Your SAT/ACT