Most students who go to college have to take out loans to afford the cost of attendance. Private student loans can be a good option for you if you need more money to cover your college costs. However, which private loans are the best ones? When should you decide to take out a private loan?
In this article, I'll thoroughly explain the different types of loans and the most important factors to consider when getting a private loan.
What Are Private Student Loans?
There are two primary types of student loans: federal and private. Federal loans are funded by the federal government, and private loans are made by a lender such as a bank, credit union, state agency, or a school. The lender will give you money, and you'll have to pay back the loan amount (principal) plus interest.
Private Student Loans Should Be Your Last Option
Generally, private loans are the worst way to pay for your education.
First, before considering private loans, you should try to get grants and scholarships. You don't have to pay back grants and scholarships. Essentially, you're being given free money to finance your college education. You can't beat that.
If there's a gap in how much your college costs and how much you can afford after accounting for grants and scholarships, then you should consider a federal loan. Federal loans can be subsidized or unsubsidized. Subsidized loans are preferable because the federal government will pay the interest on your loan while you're in school.
To qualify for most need-based financial aid, including federal loans and many grants and scholarships, you have to complete a FAFSA, the Free Application for Federal Student Aid.
Here's a thorough breakdown of the financial aid process.
If you don't get enough scholarship and federal loan money to cover the cost of your education, then you can consider getting a private loan.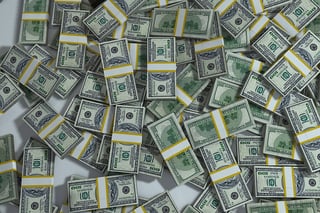 Why Are Federal Loans Better Than Private Loans?
Here are the major reasons why federal loans tend to be better than private loans.
Lower Interest Rates
Often, federal loans have lower interest rates, so the total amount of money you'll have to pay back will be lower. Some private loans have lower interest rates, but these rates might be variable, which means they can change over time. Eventually, the rates on these loans may be higher.
More Flexible Repayment Plans
Also, repayment plans tend to be more flexible with federal loans. Your required payments may be more proportional to your income. If you get a job with a low salary when you graduate from college, you'll have a lower minimum loan payment.
More Likely to Offer Deferment
Federal loans are more likely to offer deferment. During a period of financial hardship, you won't have to make loan payments and interest won't accrue. Many private lenders don't offer deferment.
Loan Forgiveness
Federal loans offer loan forgiveness. You can reduce the amount you have to pay back on your federal student loans by pursuing certain public service jobs like teaching, joining the military, volunteering, or moving to certain areas.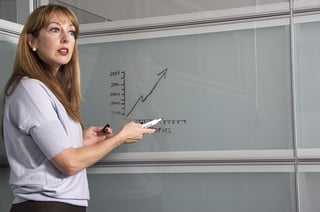 If you become a teacher, you can get some loan forgiveness.
How Do You Find Private Loans?
If you find yourself in need of a private student loan, where do you turn?
Because there are a ton of private student loans out there, an easy solution is to turn to sites like ElmSelect, Credible, or simpletuition where you can enter basic information and compare loans that match your search criteria.
Also, universities often have a list of private lenders that will disburse your loan payments right into your student account.
Furthermore, you can start your search with the more well-known lenders. Sallie Mae is probably the most well-known lender of student loans. Some of the other big lenders include Wells Fargo, PNC, and Discover.
Finally, you can just look up private student loans online and wade through the sea of options, but that's probably less efficient than using a loan comparison site.
How Do You Find the Best Private Student Loans?
Unfortunately, the best private student loans are dependent on a number of factors including your college, how much you have to borrow, and your creditworthiness (or your cosigner's). Generally, you won't get the definitive terms like the interest rates on your loans until you apply.
However, here are some tips to follow to get the best private student loan for you.
Compare Many Options
Like anything else you buy, you're most likely to find the best deal by shopping around. Compare rates from different lenders and try to determine how much money you'll have to pay back.
Keep in mind that you won't know how much money you'll have to pay back if you opt for a loan with a variable rate because the interest rate can change. Often, loans with low variable rates will end up costing more than loans with a higher fixed rate.
You can use tools like the Loan Analyzer from FinAid to determine the quality of different loans.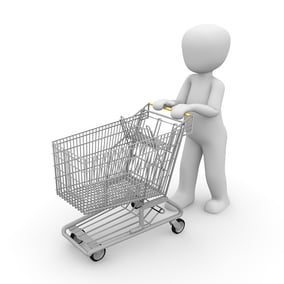 Shop around to find the best private loans.
Get Your Credit Right
Typically, lenders will offer lower interest rates to those who have excellent credit. If you anticipate that you'll have to apply for a private student loan, work on getting your credit as good as possible. Because most students have limited or no credit history, you may need a cosigner who hopefully has good credit to get the best interest rate available. If you anticipate needing a cosigner (probably a parent), get that person to agree to cosign for your loan and make sure she is doing everything possible to improve or maintain her credit.
There's More to Consider Than Just Interest Rates
Beyond interest rates, you need to consider the fees associated with loans. Some loans have origination fees, which are fees charged by the lender for processing the loan.
Also, you want to consider how flexible the repayment plan is and if you're able to defer payments.
Moreover, how long is the grace period before you have to start paying back your loan?
Are there any borrower rewards? Sometimes, you can lower interest rates on loans for setting up automatic withdrawal, paying on time, or getting good grades. You may also get a rate discount if you take a loan from a bank or credit union where you're a member.
Apply for Multiple Loans
Before you apply for loans, you'll be given a range of possible interest rates, but you won't know the exact rate until after you apply.
For example, here's the information for a $10,000 PNC loan I found on SimpleTuition for a hypothetical Stanford student from the class of 2020.

As you can see, the interest rate for the PNC loan ranges from 3.62% to 9.85%. This is a huge difference. The total cost of the loan with the highest rate is almost double that of the loan with the lowest rate. You won't know the exact terms of the loan and interest rate until after you apply.
The interest rate will be determined based on the amount you're borrowing, your or your cosigner's credit history, and whether you choose a fixed or variable rate.
Final Advice
If you want some specific ideas for the best private student loans, you can check out this list of the top 17 best-rated student loans by Consumer Affairs. Keep in mind that this list includes federal loans. If you read the reviews, you'll realize that very few people seem to be happy with their student loans.
Try to minimize your private student loans. Private loans can be tempting because they're easy to apply for, and you can often borrow as much as you want to pay for your educational expenses. However, remember that private loans should be a last resort. You don't want to burden yourself with extremely high debt that you're going to have to pay off for the next 20-30 years. I know people in their 40's who are still paying off their loans.
Also, remember that you won't be able to accurately compare loans until after you apply. Lenders will often advertise their most attractive terms, but you may come to find out that you're only eligible for a much less favorable interest rate.
If you're a US citizen or permanent resident and you need financial aid to attend college, make sure you fill out the FAFSA and submit it by the deadline. The FAFSA is used to determine your eligibility for federal aid, and many states and colleges use it to determine how much state aid or institution-based aid to give you.
Get good grades and high test scores. You can reduce the amount you'll have to take out in private loans by getting merit scholarships. You don't have much control over how much need-based aid you're eligible for, but you can get more scholarship money by excelling academically. Many colleges and organizations offer merit scholarships for outstanding students.
Additionally, the most selective schools usually offer the best financial aid. If you're able to get into one of these schools, you may get enough aid to cover your cost of education without having to take out private loans.
Apply for scholarships: the more, the better. So many students don't apply for scholarships just because they don't want to spend time writing essays or filling out applications. However, depending on your situation, you may be eligible for a number of great scholarships that will help you avoid taking out private loans. Because some scholarships are highly competitive, you'll increase your chances of getting scholarship money by applying for more scholarships.
What's Next?
If you're looking for scholarship money, check out our expert guide on how to find scholarships.
If you're specifically hoping for a merit scholarship, read our guide to getting one.
Finally, learn the best ways to save for college.
Want to improve your SAT score by 160 points or your ACT score by 4 points? We've written a guide for each test about the top 5 strategies you must be using to have a shot at improving your score. Download it for free now:
Have friends who also need help with test prep?
Share this article!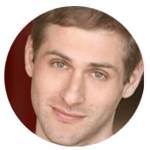 About the Author
Justin has extensive experience teaching SAT prep and guiding high school students through the college admissions and selection process. He is firmly committed to improving equity in education and helping students to reach their educational goals. Justin received an athletic scholarship for gymnastics at Stanford University and graduated with a BA in American Studies.
Get Free Guides
to Boost Your SAT/ACT