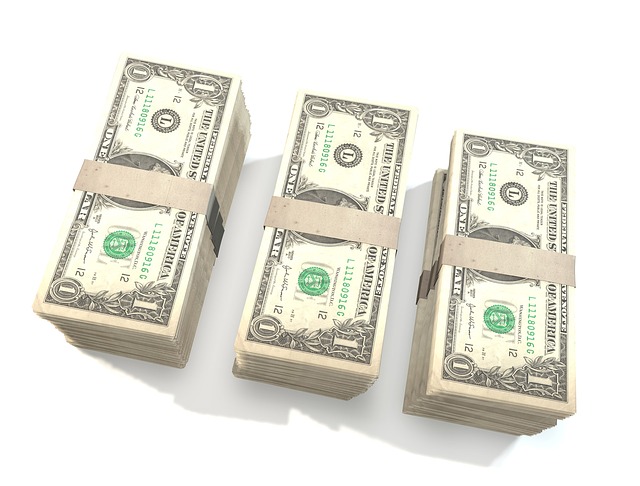 As college costs continue to rise, financial aid has become a necessity for most college students. Ideally, the listed cost of attendance won't deter you from applying to or attending the college of your dreams. Knowing about the process will enable you to maximize the amount of financial aid for college you receive and prevent finances from becoming an impediment to reaching your college goals.
In this article, I will define and explain the different types of financial aid that are available for college. Furthermore, I will explain how colleges determine your eligibility for financial aid, and I'll offer you guidance and resources to make sure you know all the different types of aid available to you.
What Is Financial Aid?
Simply put, financial aid helps students and their families pay for college. Financial aid can cover all educational expenses including tuition and fees, room and board, books and supplies, and transportation.



Financial aid can consist of grants, scholarships, work-study, and loans.
How Do You Get Financial Aid?
For the purposes of this article, I'm going to focus primarily on need-based aid. Need-based aid is financial aid that is awarded based on demonstrated financial need. Aid that may not be need-based includes private scholarships, merit scholarships, and athletic scholarships.
Generally, the first step for getting need-based financial aid is filling out the FAFSA, the Free Application for Federal Student Aid. Also, most states and colleges require the FAFSA to receive state-sponsored and institution-sponsored aid. Additionally, some private scholarships like the Gates Millennium Scholarship require applicants to complete a FAFSA.
Check the financial aid requirements for the schools you're applying to. Some colleges have their own forms or use the CSS/Financial Aid Profile Form for non-federal financial aid. After you fill out the required forms, colleges will determine your eligibility for need-based financial aid. Following notification of your college acceptances, each college will send you a financial aid award letter outlining the amount and types of aid it's offering you.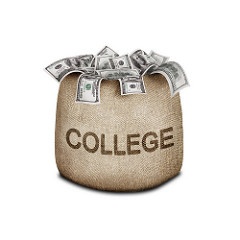 401K 2012/flickr

How Is Your Eligibility Determined for Financial Aid?
Within 3-5 days of filing your FAFSA (slightly longer if you don't fill it out online), you'll be able to access your SAR, or Student Aid Report. Your SAR is a summary of the information you provided on your FAFSA and includes an EFC, or Expected Family Contribution. Your EFC determines your eligibility for financial aid.
The colleges you listed on your FAFSA will have access to your SAR and EFC. Colleges base your aid eligibility and offer on your EFC.
What Are Some of the Specific Types of Financial Aid You Can Receive?
Federal Grants
Grants are a preferable type of financial aid for college because they don't need to be paid back. Essentially, grants are free money for college. You must submit a FAFSA and meet federal aid eligibility requirements to be eligible to receive federal grants.
Pell Grants
The Pell Grant is intended to help low-income students finance their post-secondary education.
For the 2015-2016 year, the maximum Pell Grant award is $5,775. The amount of your award is based on your demonstrated financial need, which is determined from the information on your FAFSA.
You can estimate the amount of your Pell Grant before you submit your FAFSA by using the Pell Grant calculator.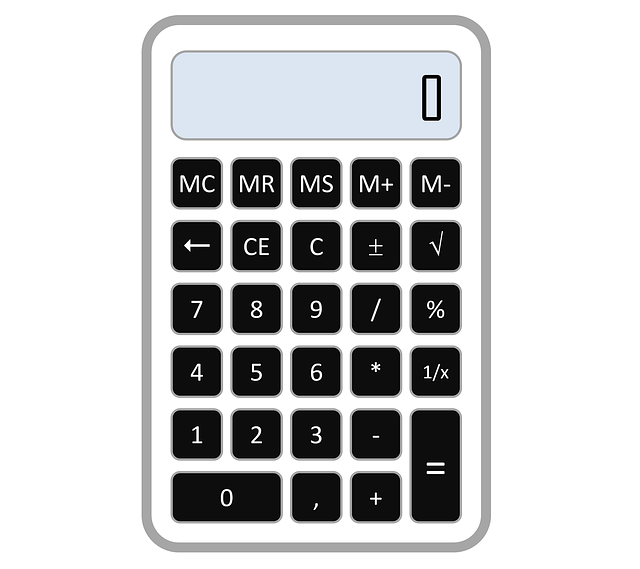 Federal Supplemental Educational Opportunity Grants
The Federal Supplemental Educational Opportunity Grant (FSEOG) is a grant for undergraduates with exceptional financial need. Again, need is determined from the information on your FAFSA. Unlike Pell Grants, there is only a limited amount of FSEOG money. Students who receive Pell Grants and have the most need get FSEOGs first.
The FSEOG program is administered by the financial aid office at each school. Not every college participates in the program. You can check with a school's financial aid office to find out if it awards the FSEOG.
The amount you can receive ranges from between $100 and $4,000 annually. The amount of your grant depends on your financial need, when you apply, the amount of other aid you get, and the availability of funds at your school.
Teacher Education Assistance for College and Higher Education Grants
The Teacher Education Assistance for College and Higher Education (TEACH) Grant is given to students who plan to pursue a career in teaching.
As a condition for receiving a TEACH Grant, you must sign a TEACH Grant Agreement to Serve in which you agree to teach in a high-need field at an elementary school, secondary school, or educational service agency that serves students from low-income families. You must do this for at least four academic years within eight years after completing the course of study for which you received the grant. If you do not fulfill the agreement, your grant will be converted into a loan that has to be paid back with interest.
The maximum award for grants disbursed between October 1, 2015, and October 1, 2016, is $3,728. If you're interested in the TEACH Grant, you should contact college financial aid offices to find out if they participate in the TEACH Grant Program and to learn about the programs of study at each school that are TEACH Grant-eligible.
Iraq and Afghanistan Service Grant
The Iraq and Afghanistan Service Grant is for students whose parents were members of the US armed forces and died as a result of military service performed in Iraq or Afghanistan after 9/11.
Here are the other eligibility requirements for this grant:
You're NOT eligible for a Pell Grant on the basis of your Expected Family Contribution.
You meet the other Pell Grant eligibility requirements.
You were under 24 years old or enrolled in college at least part-time at the time of your parent's or guardian's death.
The maximum award for Iraq and Afghanistan Service Grants disbursed between October 1, 2015, and October 1, 2016, is $5,382.30.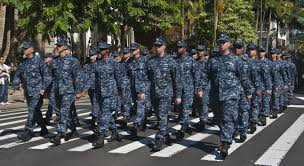 Federal Loans
Most students can't cover the full cost of attendance with grants and scholarships alone; they have to take out loans to help pay for their college education. Loans have to be paid back with interest. Federal loans are preferable to loans from private lenders because federal loans typically have lower interest rates and cost less to pay back.
You must submit a FAFSA to be eligible for most federal loans.
Perkins Loan
The Perkins Loan is a government-backed, low-interest loan meant for students who demonstrate exceptional financial need.
Perkins Loans are unique in that no interest accrues on these loans while you're in school. Also, the grace period for a Perkins Loan is 9 months versus the standard 6 month grace period of most other college loans. The grace period is the period after graduation when you won't be accruing interest on your loan.
Direct Stafford Loan
A Direct Stafford Loan can be subsidized or unsubsidized. For subsidized loans, the US Department of Education pays the interest on the loan while you're in school, during the 6-month grace period after you graduate, and during a period of deferment.
You can only receive a subsidized loan if you demonstrate financial need, but any student who attends a school that participates in the Direct Loan Program can receive an unsubsidized loan.
PLUS Loans
PLUS Loans are federal loans that graduate students or professional degree students and parents of dependent undergraduate students can use to help pay education expenses.
You must not have an adverse credit history and must attend a school that participates in the Direct PLUS Loan Program to receive a PLUS Loan.
The maximum PLUS Loan amount is the cost of attendance minus any other financial assistance received. All PLUS Loans are unsubsidized.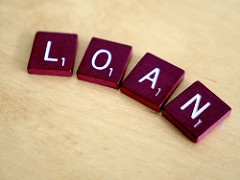 Simon Cunningham/flickr
Additional Loans and Grants
States and individual colleges also award grants and loans. You can look up state financial aid programs or contact college financial aid offices to learn more about state-sponsored and college-sponsored financial aid programs.
In general, federal Stafford and PLUS loans are preferable to private loans, but private loans are another option if you don't receive enough federal aid. However, federal loans tend to be cheaper and have a fixed interest rate, which means that the rate you're quoted will not change for the lifetime of the loan.
Work-Study
The federal work-study program is a need-based program in which the government will subsidize wages for on-campus jobs. Basically, if you're eligible for work-study, you can get an on-campus job to help finance your education. Certain on-campus jobs are only offered to work-study students, and the wages can be relatively generous.
Eligibility for work-study is determined through the FAFSA and the other financial aid forms required by your college.
Tuition Benefits
Some employers offer tuition benefit programs for employees or their dependents. Employers will pay a designated amount of your college tuition through these programs.
Check with your employer or your parents' employers to see if they offer any tuition benefit programs.
Tax Credits
A tax credit will reduce the amount of income tax you or your parents have to pay to help ease the burden of financing your education.
The American Opportunity Credit
The American Opportunity Tax Credit allows you or your parent to claim up to $2,500 per student per year for the first four years of school as the student works toward a degree or similar credential.
The Lifetime Learning Credit
The Lifetime Learning Credit allows you or your parent to claim up to $2,000 per year per student for any college or career school tuition and fees. It can also be used for books, supplies, and equipment that were required and had to be purchased from the school.
Scholarships
Like grants, scholarships are free money that is given to you to help finance your education. Scholarships can be awarded based on financial need, extracurricular activity involvement, or academic achievement.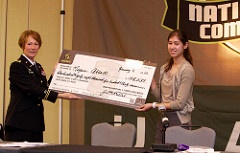 Army Recruiting/Flickr
Athletic Scholarships
If you're a recruited athlete, you may be given a scholarship to participate in sports for your college.
Ivy League and NCAA Division III schools don't award athletic scholarships.
Merit Scholarships
Many colleges will provide scholarships if you have stellar academic credentials. The most selective colleges are less likely to award merit scholarships because the vast majority of students has excelled academically.
Also, some colleges will offer scholarships for an extracurricular activity like cheerleading or the marching band.
Private Scholarships
There are tons of private scholarships available to help pay for college. Each one has different requirements. Some are based on merit. Some are based on financial need. Some are based on your background, affiliations, or extracurricular activities. Some are very unique.
You can search for scholarships at College Board's Big Future. Also, Fastweb is another good site to find scholarships.
Military Scholarships
Additionally, there are ROTC scholarships and scholarships sponsored by veteran services organizations. Furthermore, the GI Bill can help finance the educations of military service members and their immediate families.
How to Maximize Your Financial Aid for College
Make sure you submit your FAFSA and any other required forms by the appropriate deadlines.
Search and apply for scholarships. Check with the financial aid departments at the colleges you're interested in attending to see how scholarship awards can affect your need-based financial aid.
If you're hoping to receive an athletic scholarship, be proactive in the college athletic recruiting process. Contact college coaches, make a highlight video, and if possible, attend camps that allow you to showcase your athletic skills to college coaches.
I also recommend checking out studentaid.gov to learn more about the different types of federal aid, how to apply for them, and the eligibility criteria for federal student aid programs.
What's Next?
Now that we've answered the question, "what is financial aid?" learn more about specific ways you can get financial aid.
If you're an undocumented immigrant, you can't submit a FAFSA or receive federal financial aid, but you can still get financial assistance for college.
Also, find out how to win a National Merit Scholarship or scholarships based on your SAT/ACT scores.
Finally, check out this post about how to pay for college without loans.
Want to improve your SAT score by 160 points or your ACT score by 4 points? We've written a guide for each test about the top 5 strategies you must be using to have a shot at improving your score. Download it for free now:
Have friends who also need help with test prep?
Share this article!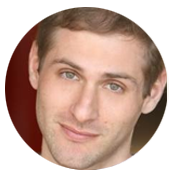 About the Author
Justin has extensive experience teaching SAT prep and guiding high school students through the college admissions and selection process. He is firmly committed to improving equity in education and helping students to reach their educational goals. Justin received an athletic scholarship for gymnastics at Stanford University and graduated with a BA in American Studies.
Get Free Guides
to Boost Your SAT/ACT