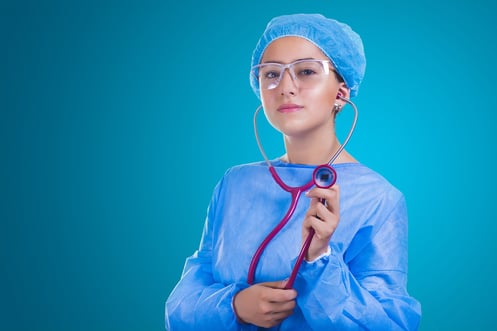 Nursing is one of the fastest growing professions, and there is a consistent demand for nurses and other medical employees all over the country. So chances are, you'll be able to get a nursing job anywhere you live or want to live. There are also a lot of great career options and chances for advancement as a nurse, and you'll be in a rewarding career in which you get to see the results of your work and care every day. We'll go over how to get a BSN nursing degree and what that looks like for your future career.
What Is a BSN Degree?
A BSN degree is a Bachelors of Science in Nursing. BSN degree holders usually become RN's, or registered nurses, which requires taking the licensure test, the NCLEX, administered by the state board of nursing to become a certified RN.
The NCLEX-RN is the standardized test that every RN state regulatory boards use (you may hear students referring to these tests as "boards"). The requirements to become an RN differ by state. Currently, no state requires a BSN to get an RN license, and most accept an Associate's Degree or a nursing diploma as proof of education that will qualify you to take the NCLEX-RN.
A BSN can be completed at a four-year college or university, in which nurses take general education courses and major requirements like any other major. Nurses also have to complete clinicals, but we'll go over the degree requirements more specifically later on. Some colleges offer accelerated BSNs as a second degree, which can be completed in 12-24 months, depending on the program.
The average BSN salary varies by state and position, but can be as high as $104,000. It's a degree that's considered to be of high value and is in high demand, with an estimated 15% job growth, more than twice the national average for all jobs.
How Do You Get a BSN Degree?
Many four-year universities offer nursing majors, and accelerated programs can be found at many of these universities as well. Most four year nursing programs require that students take their general education requirements as set by the university or college, and their major requirements. Accelerated programs go directly into the nursing curriculum.
Nursing major requirements include anatomy, biology, psychology, pharmacology, and other sciences depending on the program. Major requirements also include health maintenance, public health, community health, statistics, and nursing care. BSN nursing students take a combination of labs, lectures, and workshops. Many science classes and practical nursing classes will have both a lab and lecture segment.
Clinical Training
Nursing students are also required to complete their clinical training, which is a part of the curriculum where nurses are placed in medical care facilities and practice nursing under the supervision of instructors and licensed nurses. It is an extremely important part of your nursing education, as you gain hands-on experience, learn the ins and out of medical practice, and learn to communicate with patients and other medical staff.
It is not usually required for nurses to complete an internship. However, internships can be a great opportunity for students to get hands-on learning experience during school breaks, explore specialties they're interested in, and build relationships with potential employers.
Completing the Major
Nursing is known to be a challenging major. It is science heavy, and some programs have strict requirements for passing the classes. If you don't pass your classes with the correct grades, you will be asked to leave the nursing program. Some nursing majors are also very selective, and accept a limited number of students to their programs.
Once you complete your BSN, you can take the NCLEX-RN exam to become a licensed RN! Your license will be issued by the board of the state in which you live/took the test. However, you can transfer your license to a new state by applying to do so online, so you won't have to retake the test if you move.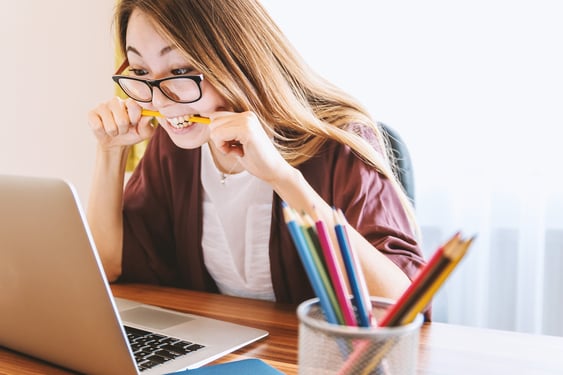 Do Nurses Need a BSN Degree?
You can become an RN by getting an Associate's degree in Nursing (ADN) or by completing a diploma program in many states and provided you pass the boards.
While you don't need a BSN to become an RN, approximately 60% of RN's are BSN degree holders, and the number of BSNs is projected to increase. There are also programs that allow working nurses with diplomas or ADNs to get their BSN while they're working.
Having a BSN in nursing will allow you to specialize in a type of nursing, help you get a higher paying position, and may help you find a position in general. It is also required for many positions outside of patient-care. Keep in mind that some job postings, particularly for specialties, may require a Bachelor's degree.
Is a BSN Degree Right for You?
Whether you pursue a BSN or a different type of nursing degree depends on what you want to do as a nurse, and how soon you want to start working. If you want to start working as an RN as soon as possible, you may want to consider an ADN or nursing diploma program. There are also programs that are called "RN-BSN" which allows RNs with diplomas or ADNs to pursue their bachelors while working.
A BSN will give you more opportunities as an RN than an ADN or a diploma. If you plan to become an RN in a certain specialty, getting a BSN is the easiest way to start practicing in your specialty as soon as possible. With a BSN, you will also be qualified for jobs that require a bachelor's degree both in a patient care setting and more, and it will make you a more competitive candidate in the job market.
We'll go over a few alternate job options for RNs in a bit. These jobs typically require a BSN degree.
Additionally, there are other types of nurses that are not RNs, with educations that can be completed in less time. You can read more about them and their associated BSN salary below.
Certified Nursing Assistant (CNA)
CNA's are the point of contact between medical staff and patients. They help patients with daily activities, measure vitals, and talk with patients about their concerns. CNA programs must be state certified and can take anywhere from 3-8 weeks.
Average salary: $30,000
Licensed Practical Nurse (LPN)
LPNs monitor a patient's care and can administer some care. They take vitals, insert catheters and IVs, and sometimes administer medicine depending on the state. LPNs are another main point of contact for patients and their families, and have a comprehensive understanding of a patient's medical plan. LPN programs can be found at technical schools and community colleges and typically take about 12 months. LPNs can get certified in specialties once they're achieved their LPNs.
Average salary: $45,000
If you do want to be an RN, a BSN nursing degree is a great choice since you'll qualify to become a nurse while also earning a bachelor degree. This is the best of both worlds, since you'll create more educational and career opportunities for yourself in the long run, and you can also continue your education with an advanced nursing degree if you so choose.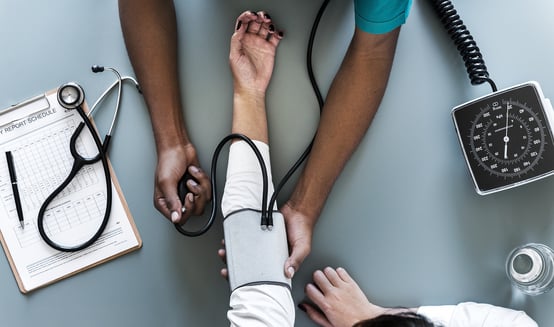 Top 4-Year BSN Programs
These nursing programs are known for being challenging and for getting nurses jobs in some of the top hospitals in the country (including the university's affiliated hospitals) Keep in mind that rankings are inexact, and you absolutely can achieve your RN licensure from schools that aren't on this list. These programs are top-notch, and can help guide you as you look for the nursing program that's right for you.
UPenn's School of Nursing is considered one of the top nursing schools in the world, and is connected to one of the top hospitals in the United States. Penn nursing students are welcome to explore other subjects as they complete their gen ed requirements, and can even incorporate them into their nursing studies. Penn helps nurses find incredible opportunities on and off-campus, including study abroad and internships. They also allow nurses to double major, and offers pre-acceptance to their Masters program.
Has accelerated BSN: Yes
Has university affiliated hospital: Yes
At the Rory Meyers College of Nursing at NYU, course requirements are science-heavy in addition to nursing major requirements and liberal arts general education requirements. Like other students, nursing students are encouraged to study abroad (before they start their nursing courses). Nursing at NYU is difficult to get into, and students must have a strong science, math, and foreign language background in high school.
Has accelerated BSN: Yes
Has affiliated hospital: Yes
The four-year BSN program at the Ohio State College of Nursing is very competitive, and doesn't actually admit students to the nursing major until they're sophomores. Freshmen are considered pre-nursing, and must apply by the spring semester of their freshman year to the nursing program.
The school lists the important dates and elements of the application process on their website, as well as the application requirements which includes, amongst other things, a minimum 3.2 GPA in the prerequisite courses. As nursing majors, students will study science, social science, arts and humanities, and of course, practical nursing.
Has accelerated BSN: No
Has affiliated hospital: Yes
Emory's Nell Hodgson Woodruff School of Nursing offers a 4-year BSN, in which students spend two years in general education, and then complete their nurse training in the next consecutive four semesters. Emory also has two campuses in which students can complete their BSN, the Atlanta campus and the Oxford campus, each of which have the same academic curriculum but present different opportunities. In Atlanta, students have access to the city and its resources, including internships. In Oxford, students benefit from smaller class sizes and opportunities to get involved on campus and in the community.
Has accelerated BSN: Yes
Has university affiliated hospital: Yes
The M. Louise Fitzpatrick School of Nursing` at Villanova is considered a Center for Excellence in Nursing Education by the National League for Nursing, and is a highly regarded program. Students are encouraged to learn about leadership and community service throughout their nursing education.
Villanova does not have a hospital affiliate, but works with numerous hospitals and medical partners in the Philadelphia area, including the highly regarded Children's Hospital of Philadelphia. Villanova encouraged professional development alongside rigorous training, and is known for producing highly trained and values-oriented nurses.
Has accelerated BSN: Yes
Has university affiliated hospital: No
Though the University of Michigan is a large school, it prides itself on small class sizes that give students lots of attention and hands on experience. The four-year BSN focuses equally on nursing as a science major and it's applications in the humanities. Nursing students at Ann Arbor will examine nursing and medical care from a theoretical point of view in addition to their clinical and lab experience, so that they may provide well-informed, compassionate care. The University of Michigan, Ann Arbor, also offers study abroad options and a trauma-informed mini-certificate.
Has accelerated BSN: Yes
Has affiliated hospital: Yes
The Frances Payne Bolton School of Nursing earns its reputation as one of the nation's top nursing schools, in part, because it allows students to begin their clinicals as soon as they start the nursing program. Over the course of their undergraduate years, nursing students earn 1300+ clinical hours, which makes for exceptionally trained nurses. This also helps students decide on their nursing careers early on, and the focus on community involvement helps them distinguish themselves in their specialties.
Has accelerated BSN: No
Has university affiliated hospital: Yes (University Hospitals of Cleveland is affiliated with several schools)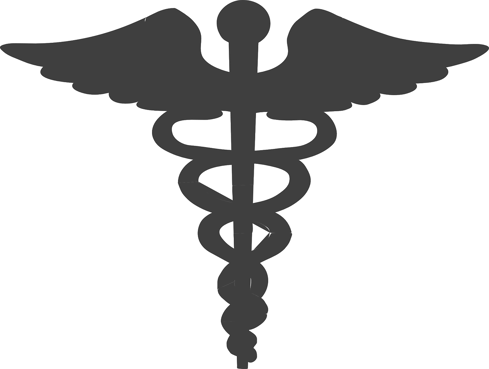 Careers for BSN Degree Holders
All of the following careers require a BSN with the exception of working as a patient care RN, which as we discussed can be achieved with a diploma or an ADN. For each position we include the average BSN salary.
Registered Nurse
All the careers on this list involve becoming an RN and being considered a nurse, but this one specifically refers to the nurses that work every day with patients, overseeing and administering care. Nurses can work in many settings, including hospitals, doctors offices, schools, and other public facilities. Nurses can also specialize in almost all areas of medicine.
Average salary: $71,700
Nurse Manager
Nurse managers are usually in a traditional hospital setting, and are the leaders of a nursing unit or staff. They oversee the care of all the patients their nurses care for, balance budgets, make schedules, and meet with their staff to discuss any issues they're facing. Nurse managers are a very important part of a nursing staff, as they have a lot of responsibility and are the point of contact between nurses and hospital administration.
Average Salary: $85,079
Nurse Educator
Nurse educators work to train hospital or office staff, nursing students, or community leaders on public health issues and on clinical care. Nurse educators may give lectures, provide hands on training, or design curricula or training materials.
Average salary: $74,535
Case Manager
Case managers are nurses who work with patients that are experiencing long-term health issues that require ongoing or complex care. They help patients navigate the health system, come up with care plans, and make sure those health care plans are being followed through.
Average salary: $70,694
Quality Improvement Manager
RN Improvement Managers work within a facility to ensure that the patients will receive the best possible care based on the equipment, training of staff, the flow of communication and resources, and more. Quality Improvement Managers work with a lot of data, and is responsible for maintaining quality at the hospital and finding places where it can improve or advance.
Average salary: $79,000
Nurse Researcher
A nurse researcher is a scientist who studies nursing, healthcare administration, illness and disease, public health, and more. Nurse researchers want to determine how nursing impacts communities, and how nursing can be better implemented to better assist patients in everything from a hospital visit to long-term care to community education.
Average salary: $81,500
As a nurse, you'll receive a practical education rich in critical thinking and compassion. Not only are there lots of exciting opportunities for nurses, but nurses have the added benefit in knowing that they are working every day to make a difference. Nursing is a challenging major and can often be a stressful job. However, if you pursue a Bachelors of Science in Nursing, you'll open doors that will lead to rewarding places and a long and interesting career.
What's Next?
Exploring nursing careers? Read all about What to Expect from Nurse Practitioner Schooling and this guide to the SAT Scores You Need for Nursing School.
Looking into other majors? Check out this guide on the highest paying college majors and this guide to choosing your major and these 4 tools for doing a double-major.
Have friends who also need help with test prep?
Share this article!
About the Author
Carrie holds a Bachelors in Writing, Literature, and Publishing from Emerson College, and is currently pursuing an MFA. She worked in book publishing for several years, and believes that books can open up new worlds. She loves reading, the outdoors, and learning about new things.
Get Free Guides
to Boost Your SAT/ACT