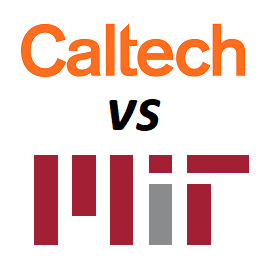 If you want to major in science, technology, or a related field, then you've likely heard of Caltech and MIT, two of the most prestigious technological institutes in the US. But is Caltech or MIT the better university? More importantly, which school will be a better fit for you?
In this complete Caltech vs MIT guide, we go over the main differences between Caltech and MIT, and introduce the critical factors you must consider when deciding whether Caltech or MIT is the right choice for you. But first, let's look at what types of schools Caltech and MIT actually are.
What Is Caltech?
The California Institute of Technology—commonly called Caltech—is a highly prestigious, private research university located in Pasadena, California. Established in 1891, Caltech specializes in science, engineering, and technology. The institution operates many big research facilities and astronomical observatories and has produced 38 Nobel Laureates.
A small university, Caltech has a total enrollment of 2,397 students, including 987 undergrads; it's also home to 300 faculty members.
There are six academic divisions at Caltech:
Division of Biology and Biological Engineering
Division of Chemistry and Chemical Engineering
Division of Engineering and Applied Science
Division of Geological and Planetary Sciences
Division of the Humanities and Social Sciences
Division of Physics, Mathematics and Astronomy
Caltech offers 28 majors, 12 minors, and an Interdisciplinary Studies Program, which allows you to customize your curriculum by putting together a unique arrangement of courses at Caltech and other schools, research, and independent study.
At present, Caltech is ranked #9 by US News for best national universities. Its acceptance rate is just 6%, meaning that the school is extremely hard to get into.
Aside from academics, Caltech offers more than 100 student clubs and participates in 17 NCAA Division III sports.
What Is MIT?
Founded in 1861, the Massachusetts Institute of Technology, or MIT, is—like Caltech—a renowned private research university, with specializations in science and technology. It's based in Cambridge, Massachusetts—the same city where Harvard University is based—right next to Boston.
The university's mission is to promote research, discovery, and innovation. MIT staff, faculty, and alumni have won many awards, including 96 Nobel Prizes.
MIT is a medium-sized institution, with a total enrollment of 11,934 students, of which 4,363 are undergrads. The university also employs nearly 16,000 staff and faculty.
There are six schools that make up MIT:
School of Architecture and Planning
School of Engineering
School of Humanities, Arts, and Social Sciences
Sloan School of Management
School of Science
MIT Schwarzman College of Computing
By far the most popular school is the School of Engineering, which houses around 5,700 students (both undergrads and graduate students). Overall, 56 majors and 57 minors are available at MIT.
As a top-ranked university (ranked #2 by US News), MIT is extremely competitive, accepting only 4% of applicants in 2020-2021.
Outside academics, MIT offers over 450 student organizations and 33 NCAA Division III sports.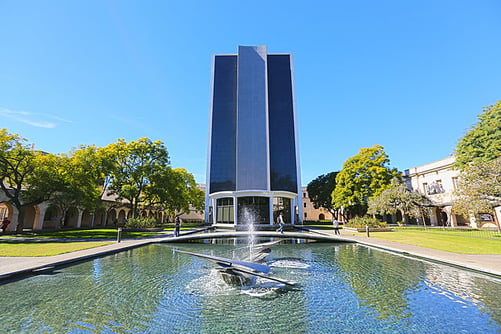 Millikan Library at Caltech (Canon.vs.nikon/Wikimedia Commons)
Caltech vs MIT: Side-by-Side Comparison
Is Caltech better than MIT? Or is MIT better than Caltech?
In this section, we provide you with a complete comparison of Caltech vs MIT to give you a better sense of the key differences (and similarities!) between the two esteemed universities.
Caltech
MIT
Location
Pasadena, CA
Cambridge, MA
Public or Private?
Private
Private
Part of Ivy League?
No
No
Undergrad Enrollment
987
4,638
US News Ranking
9
2
Niche Grade
A+
A+
Acceptance Rate
6%
4%
Average GPA
4.19
4.17
Average SAT/ACT Score
SAT: 1545
ACT: 36
SAT: 1545
ACT: 35
Tuition & Fees
$60,864
$57,986
Student-Faculty Ratio
3:1
3:1
# of Schools/Colleges
6 academic divisions
6 schools/colleges
# of Majors
28
56
Most Popular Majors
Engineering, math, biology
Engineering, comp sci, math
# of Student Clubs
100+
450+
Sports
NCAA Division III
NCAA Division III
Median Starting Salary
$110,000
$115,461
Overall Reputation
A renowned technological university known for its scientific research, selectivity, and intimate student body
An extremely prestigious technological university with top-quality academics, professors, and research
Location
Caltech is based in Pasadena, California, about 11 miles northeast of Los Angeles. Pasadena offers a suburban setting and has a population of approximately 140,000 people.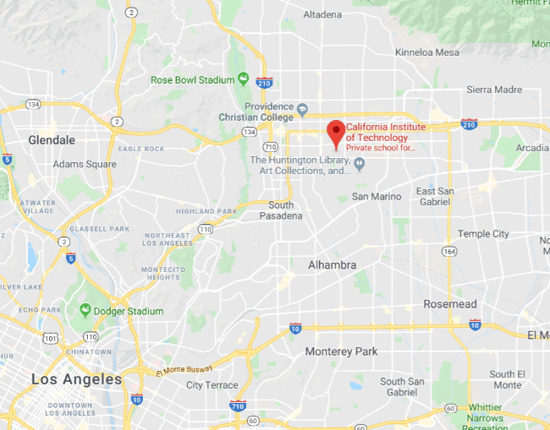 Meanwhile, MIT is located far across the country in Cambridge, Massachusetts, a city that's part of the Boston metropolitan area. The population of Cambridge is approximately 100,000 people, and it offers a suburban, college-town setting similar to what Pasadena provides. It's also home to Harvard University.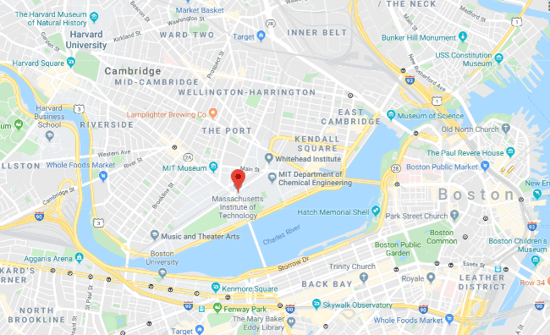 The main differences lie in the climates and cultures of California vs Massachusetts: whereas SoCal is a warm and summery place known for its laid-back, beachy vibes and Hollywood lifestyle, Massachusetts—in particular Boston—is a more historic, intellectual area known for its performing arts scene, harsh winters, and New England cuisine and dialect.
University Type
Both Caltech and MIT are private universities (as opposed to public universities), meaning they are privately funded through things such as tuition, endowments, and donations. In addition, neither school belongs to the Ivy League.
To learn more about the differences between private and public colleges, check out our guide.
Size
MIT is the larger of the two, with an undergraduate enrollment of 4,368 students (compared with Caltech's 987 undergraduates). In terms of total enrollment (undergrads + graduate students), MIT is home to 11,934 students, whereas Caltech has only 2,397 students.
We can therefore say that MIT is a medium-sized school and Caltech is a small school.
Rankings and Grades
Caltech and MIT are both prestigious science and technology universities, which means that they're similarly regarded when it comes to university rankings; however, MIT typically beats Caltech on most ranking lists.
Here are the current rankings for Caltech and MIT from multiple sources:
As you can see here, while MIT usually ranks in the top five universities, Caltech has a much wider range, from #2 in Times Higher Education (where it actually beat out MIT), to #40 for Forbes. This goes to show that you shouldn't rely too much on any one college ranking. Both schools also received an A+ grade on Niche, indicating students there are very satisfied with their experiences.
Admissions
Both MIT and Caltech have very low acceptance rates. MIT's is 4%, while Caltech's is slightly lower at 6%. Don't read too much into this small difference. To raise your chances of getting into either Caltech or MIT, you'll need to have an impressive application, with a high GPA and strong test scores.
Caltech and MIT are similarly competitive. The average GPA of applicants is 4.19 at Caltech and 4.17 at MIT, so you will need to have all or mostly As.
As for standardized test scores, Caltech averages are slightly higher than those at MIT, despite MIT's higher rankings. At Caltech, the average SAT score is a1545 and the average ACT score is a perfect 36. At MIT, the average SAT score is 1545 and the average ACT score is 35.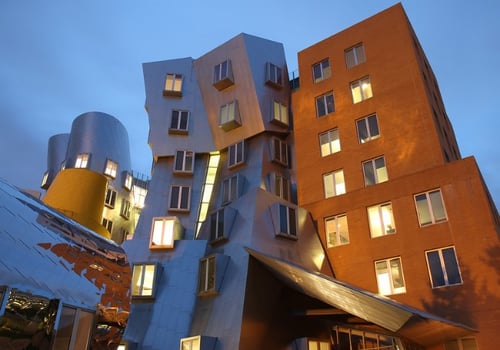 Ray and Maria Stata Center at MIT (Nathan Rupert/Flickr)
Tuition and Fees
One huge factor for most students is cost. Caltech and MIT cost roughly the same amount: while total costs for a year at Caltech is $79,947, at MIT it's $77,020. That's a lot of cash!
Fortunately, both universities offer pretty good financial aid; however, MIT has a better financial package overall in that it only gives out student loans as part of your financial aid package if your family makes more than $140,000. Meanwhile, Caltech gives out a combination of scholarships, grants, loans, and work-study, so it's possible that you'll graduate with a bit of debt from here.
Neither MIT nor Caltech gives out merit scholarships, just need-based ones. If you're interested in applying for merit-based scholarships, check out these top external scholarships for seniors.
Student-Faculty Ratio
Student-faculty ratios show how many students there are per professor at a school. Lower ratios indicate that there are fewer students for every professor and are therefore better because they ensure you'll have ample one-on-one time with each of your teachers.
Both Caltech and MIT have highly impressive 3:1 student-faculty ratios, meaning there are only three students per professor at each school.
Schools and Academics
Caltech has six academic divisions (instead of separate schools/colleges), and MIT has six schools, so both institutions are relatively the same size regarding departments. Notably, MIT is home to an architecture school and business school, neither of which Caltech has.
As for majors, MIT offers twice as many majors as Caltech does (56 majors at MIT vs 28 at Caltech), so if you're looking for variety, MIT is the better choice. Because both institutions are engineering- and technology-focused, the most popular majors at each university are pretty much identical and include fields such as engineering, math, computer science, and biology.
Extracurriculars
MIT offers more than 450 student clubs, whereas Caltech offers around 100 clubs (which is still a decent number but pales in comparison to what MIT has to offer).
Sports-wise, both Caltech and MIT are part of the NCAA Division III.
Median Starting Salary of Alumni
Because MIT and Caltech are engineering and technology schools—i.e., specializations that often make people a lot of money—graduates from both schools have very high median starting salaries. Caltech grads can expect to make around $110,000, while MIT grads can expect to make just slightly more at $115,461.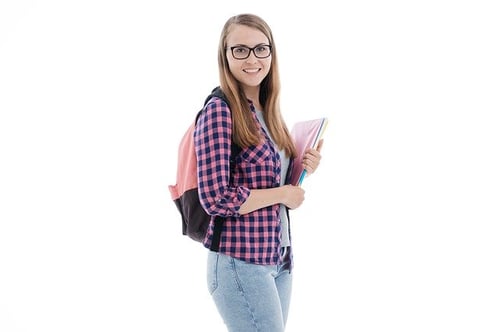 Is Caltech or MIT a Better Fit for You? 4 Key Factors
Is Caltech better than MIT for you? Or is MIT more of a match? To figure out whether you should apply to Caltech vs MIT (or neither, or both!), consider these four critical factors.
#1: Location
First, think about the location of each school and where you can easily envision yourself thriving, academically and socially. Whereas Caltech is based in Pasadena, California, next to the huge, bustling city of Los Angeles, MIT is located in Cambridge, Massachusetts, next to Boston, a major city (but not nearly as huge as is LA).
Although both campuses offer intimate, suburban environments, Los Angeles and Boston differ greatly in terms of culture, population, and climate.
If possible, try to visit the campuses of both Caltech and MIT (or the one you're more interested in!) to help you determine whether the student atmosphere and region as a whole will be a good fit for you.
#2: Size
Another key factor is the size of the student body.
Whereas MIT has a total enrollment of about 12,000 students, Caltech has only roughly 2,400 students—and these numbers include both undergrads and graduate students. As you can see, MIT is notably bigger than Caltech.
If you'd prefer a bigger, more diverse environment, then MIT might be a better fit for you, as it's got more students and extracurriculars. If you'd rather have a more intimate setting where you can get to know most, or possibly all, of your peers, Caltech would probably be the ideal choice.
#3: Academic Programs
You should also consider what majors each school offers and what you plan to study. Remember that MIT has twice as many major options as Caltech has (56 majors at MIT vs 28 at Caltech), so if you're not sure exactly what you want to study, MIT will probably be the better choice as it offers more fields and specializations to choose from.
It's equally important to think about whether your chosen major is offered at either Caltech or MIT since the two schools don't have the same majors. In fact, MIT offers a much broader array of humanities, arts, and social sciences degrees than does Caltech, which focuses more stringently on science and technology programs. For example, you could major in German or music at MIT but not at Caltech.
Check out the list of majors at MIT and the list of majors at Caltech to get started.
#4: Costs and Financial Aid
Although Caltech and MIT cost nearly the same amount in tuition and fees, you'll have to consider other factors as well, such as cost of living, meal plans, and transportation fees, which can vary dramatically between cities.
You should also look into what kinds of financial aid each university offers. Currently, both Caltech and MIT vow to meet 100% of students' financial need.
MIT offers some of the best financial aid: it's need-blind and doesn't give out any loans (only grants and scholarships) if your family income is less than $140,000. In 2020, the average need-based scholarship from MIT was $45,146, meaning admitted applicants only had to pay a few thousand dollars out of pocket on average.
While Caltech meets 100% of financial need and is also need-blind (need-sensitive for international students), the university doesn't currently have any policies that limit or eliminate student loans. So if you're hoping to get ample financial aid, you'll have a better shot at avoiding loans with MIT.
Recap: Is Caltech Better Than MIT? Or Is MIT Better?
Caltech vs MIT: two of the best science and engineering schools in the world. Whereas Caltech is a smaller, top-10 university based in Pasadena, California, MIT is a larger, top-5 university located in Cambridge, Massachusetts.
Now, the real question is not whether Caltech or MIT is better overall, but rather this: is Caltech or MIT a better fit for you? To answer this, you'll need to consider all the critical differences between the two institutions, including their locations, sizes, majors, and costs/financial aid.
Once you've done that, you can then get started on applying to MIT, Caltech, or both!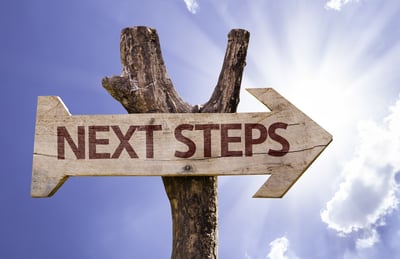 What's Next?
Whether you're applying to Caltech or MIT, you'll need to have great essays to get accepted. Learn how to craft your best essays ever with our guides to the Caltech essays and the MIT essays.
Part of getting into a top school like Caltech or MIT is having an amazing SAT/ACT score. Our guides walk you through everything you must do to get a perfect SAT score or perfect ACT score.
Trying to decide between MIT and Harvard? Then check out our complete comparison guide to the differences between these two highly ranked schools.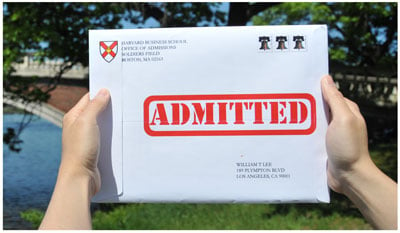 Want to build the best possible college application?
We can help. PrepScholar Admissions is the world's best admissions consulting service. We combine world-class admissions counselors with our data-driven, proprietary admissions strategies. We've overseen thousands of students get into their top choice schools, from state colleges to the Ivy League.
We know what kinds of students colleges want to admit. We want to get you admitted to your dream schools.
Learn more about PrepScholar Admissions to maximize your chance of getting in.
Have friends who also need help with test prep?
Share this article!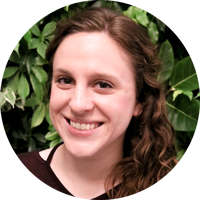 About the Author
Hannah received her MA in Japanese Studies from the University of Michigan and holds a bachelor's degree from the University of Southern California. From 2013 to 2015, she taught English in Japan via the JET Program. She is passionate about education, writing, and travel.
Get Free Guides
to Boost Your SAT/ACT