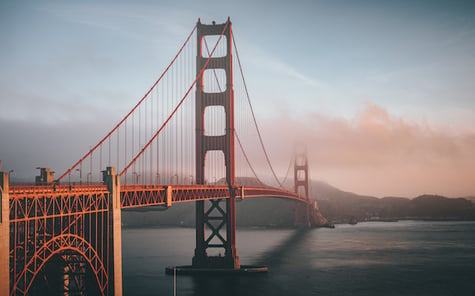 The CBEST is an important step in teacher credentialing in the states of California and Oregon. The CBEST tests basic skills and knowledge, and provides information for those who want to teach at public schools in those states. People can take the test any number of times in order to pass.
What Is the CBEST Test?
CBEST, or the California Educators Basic Educational Skills Test, is a credentialing exam for educators. The CBEST is required for educators in California and Oregon who want to earn their first teaching or services credential. The CBEST is required for teachers, administrators, and other school practitioners. Test-takers must exhibit proficient skills in reading, math, and writing. You can take the CBEST on the computer or on paper.
What Are the Steps for CBEST Registration?
CBEST registration can be completed on the registration page.
The computer based test has a $41 registration fee, and a $61 CBT fee. The paper-based test has a $41 registration fee. The computer test also has an $18 late CBEST registration fee, and a $35 emergency fee.
Upcoming CBEST Test Dates
The next available dates for the paper test are as follows
| | | | |
| --- | --- | --- | --- |
| Test Date | Regular Registration Deadline | Late Registration Deadline | Score Release Date |
| 12/7/2019 | 11/1/2019 | 11/22/2019 | 12/23/2019 |
| 2/8/2020 | 1/3/2020 | 1/24/2020 | 2/24/2020 |
| 4/18/2020 | 3/13/2020 | 4/3/2020 | 5/4/2020 |
| 7/11/2020 | 6/5/2020 | 6/26/2020 | 7/27/2020 |
Format of the CBEST Test
The test contains three sections, and the total time allowed is 4 hours. The time given can be used on the sections in any way the test taker wants. The test is multiple choice, with two essay questions in the writing section.
Math
The math portion of the test is a 50 question, multiple choice section that tests on math concepts learned throughout a person's elementary, middle school, and high school years. Occasionally, the test will include some concepts learned in college.
The test is primarily on arithmetic concepts, but also include geometry and other skills. All the math concepts require basic computation skills.
Reading
The reading section consists of 50 multiple choice questions based on questions from original passages of between 100 and 200 words. The questions focus on reading comprehension and critical analysis.
Writing
The writing section contains two essay questions based on given topics. Usually, one topic asks for a critical analysis, and the other asks for a personal essay.
Scoring of the CBEST
Scores for each section are based on a scale from 20-80. What's the CBEST passing score? You need a 41 on each section to pass, with a total of 123 for the whole test. It is possible to pass if you get a 38 on one section, as long as you make up for it in the other sections. However, you should aim for a 41 on each section to ensure a passing score.
Preliminary results for the computer-based-test are available immediately concluding the test. Official scores are released within 2 weeks following the test. Paper-based-test CBEST results are released within 3 weeks following the test. See the chart below for estimated release dates for the paper test. Remember that the computer test is by appointment, so the release date will depend on when your test appointment is. See the chart above to find out the paper test score release dates.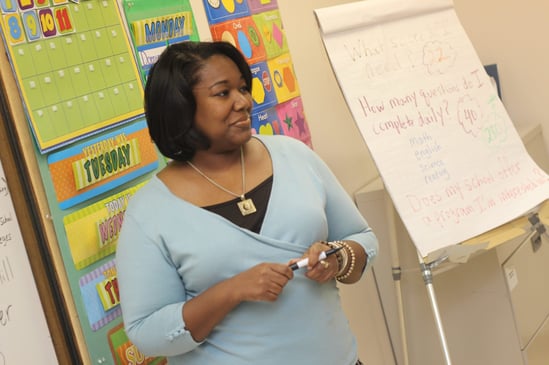 CBEST Sample Questions
These sample questions will help you have an idea the structure of the test and different questions you might encounter.
Reading
Passage example: Costa Rica is a country in Central America that is rich with wildlife and natural resources. It is also the leader in ecotourism, and is credited with creating this brand of tourism due to its strict laws regarding wildlife and the environment. For example, in Costa Rica it is now illegal to take a selfie with a wild animal, after several animals were injured or killed in recent years as humans tried to take photos with them. The country also imposes strict laws on the sale and trafficking of wildlife, and does not allow any animals to be exported from the country, with the belief that it is financially and environmentally beneficial to attract visitors based on the natural beauty of the country rather than export animals and plants. Alongside these strict laws, many animal welfare centers, educational tours, hikes, and sanctuaries can be found around the country that promote animals in their natural habitat with low human impact. Other countries have followed this ecotourism model, such as Norway, Iceland, The Galapagos Islands, New Zealand, and more.
Question 1: What is the purpose of this passage?
To promote tourism in Costa Rica
To provide background on ecotourism
To explain laws in Costa Rica
To introduce the reader to sloths
Answer: The answer is number 2, To provide a background on ecotourism. While the passage does focus on Costa Rica, it does so in order to explain ecotourism, and offers other countries that also work in ecotourism.
Question 2: How would you define ecotourism based on this package?
Tourism involving caves and caverns
Tours and travel that showcases wildlife
Volunteer travel trips where the volunteers work in animal sanctuaries
Tourism directed toward wildlife and natural environments that are intended to support conservation.
Answer: The correct answer is 4, Supporting conservation is an important element of ecotourism, and it is about supporting both wildlife and the natural environment.
Math
Question 1: Lily has a new Lego set that she wants to share with 4 friends, but wants to make sure she distributes the Legos equally between her and her friends. She has 20 blue legos, 15 red legos, and 15 yellow Legos. How many legos will each person receive?
4 legos
8 legos
10 legos
12 legos
Answer: The correct answer is 10 legos. Each child, including Lily, will receive 4 blue legos, 3 red legos, and 3 yellow legos. 4+3+3=10
Question 2: What is the most appropriate unit for measuring liquids?
Ounces
Pounds
Inches
Tons
Meters
Answer: The correct answer is 1, ounces.
Writing
Question 1: Lots of students struggle with school. Think about a time you had a hard time in school, whether it was with a test, homework assignment, or a subject you struggled with. Explain the issue you faced, and how you would approach this type of issue as a teacher.
Answer: The above prompt is the personal essay prompt. When responding to this prompt, make sure it still has an essay structure, with a clear beginning, middle, end, and thesis. The essay needs to have your personal experience, but also needs to have emotional clarity and show growth to be effective.
Question 2: In The Invisible Man, Ralph Ellison writes, "Life is to be lived, not controlled; and humanity is won by continuing to play in face of certain defeat." In an essay to be read by an educated, adult audience, please discuss whether you agree with Ellison, and why or why not.
Answer: This essay requires more academic language and analytical skills than the personal essay. You can approach the essay any way you want, and can feel free to agree or disagree with the quote given, as long as you can back up your viewpoint with examples and evidence. Make sure that you have a thesis and can offer at least two reasons for how you came to this conclusion.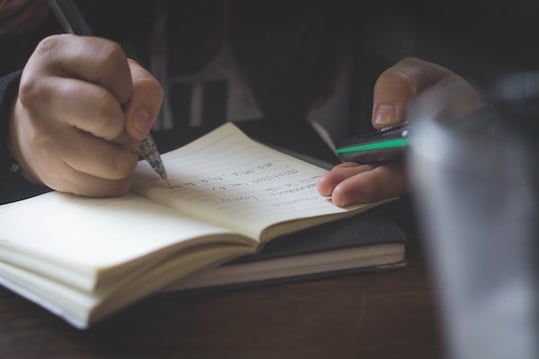 Where Can You Find CBEST Practice Tests?
Hopefully, your education has already prepared you for the CBEST, and some people recommend taking the CBEST shortly after you finish school, so that the knowledge is fresh in your head. The official CBEST practice tests can help you get a handle on the format of the test and help you devise a study plan. Official CBEST practice tests are the the best to use because you can be sure they're high quality.
What's Next?
Looking for information on how to become a teacher? Read this guide to becoming a teacher and how to get an early childhood education degree.
For information on other college majors, check out our list of majors, and our guide to choosing a major.
Need to know about the SAT and ACT requirements for your schools? Don't miss this list of good SAT scores for 101 schools.
Have friends who also need help with test prep?
Share this article!
About the Author
Carrie holds a Bachelors in Writing, Literature, and Publishing from Emerson College, and is currently pursuing an MFA. She worked in book publishing for several years, and believes that books can open up new worlds. She loves reading, the outdoors, and learning about new things.
Get Free Guides
to Boost Your SAT/ACT