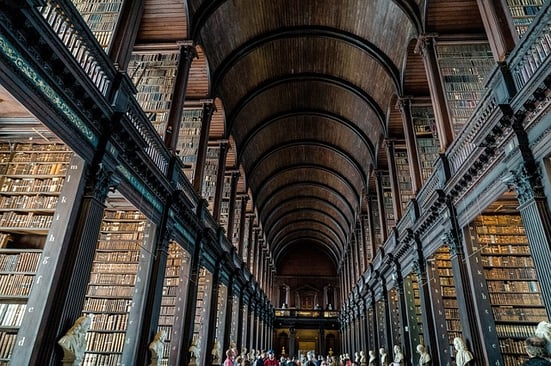 When you get to college, you'll need to pick a major—a specific area of study that you'll specialize in. Your major can have a big impact on what you decide to do for work, as well as, obviously, how you spend your time in school.
In this article, we'll give a comprehensive college majors list so you can see what options there are. Review this list of majors (we have hundreds!) so you're well informed on all the different routes you can take as a college student.
What Majors Will My College Have?
While most colleges and universities have similar majors, the specific majors you can choose from depends on the college you go to. Some places have similar types of majors that have different names (for instance, Biology vs Biological Sciences).
If you're curious whether or not your college has a specific major, the best thing to do is check your college's course catalog. You'll be able to see all of the specific majors you can choose from, as well as what courses you can take in of the different majors.
The Complete List of All College Majors
Whatever degree you're thinking about, it's probably on this list of majors. Here's the complete list of college degrees.
List of Majors: Agriculture & Natural Resources Conservation
Agriculture, General
Agribusiness Operations
Agricultural Business & Management
Agricultural Economics
Agricultural Mechanization
Agricultural Production
Agronomy & Crop Science
Animal Sciences
Food Sciences & Technology
Horticulture Operations & Management
Horticulture Science
Natural Resources Conservation, General
Environmental Science
Forestry
Natural Resources Management
Wildlife & Wildlands Management
List of College Degrees: Architecture
Architecture, General
Architectural Environmental Design
City/Urban/Regional Planning
Interior Architecture
Landscape Architecture
College Majors List: Area, Ethnic, and Multidisciplinary Studies
Area Studies, General (e.g., African, Middle Eastern)
Asian Area Studies
European Area Studies
Latin American Area Studies
North American Area Studies
Ethnic & Minority Studies, General
African American Studies
American Indian/Native American Studies
Latino/Chicano Studies
Women's Studies
Liberal Arts & General Studies
Library Science
Multi/Interdisciplinary Studies
College Majors List: Arts: Visual & Performing
Art, General
Art History, Criticism & Conservation
Fine/Studio Arts
Cinema/Film
Cinematography/Film/Video Production
Dance
Design & Visual Communications, General
Fashion/Apparel Design
Graphic Design
Industrial Design
Interior Design
Music, General
Music, Performance
Music, Theory & Composition
Photography
Theatre Arts/Drama
List of College Majors: Business
Accounting
Accounting Technician
Business Administration & Management, General
Hotel/Motel Management
Human Resources Development/Training
Human Resources Management
International Business Management
Labor/Industrial Relations
Logistics & Materials Management
Marketing Management & Research
Office Supervision & Management
Operations Management & Supervision
Organizational Behavior
Purchasing/Procurement/Contracts Management
Restaurant/Food Services Management
Small Business Management/Operations
Travel/Tourism Management
Business/Management Quantitative Methods, General
Actuarial Science
Business/Managerial Economics
Finance, General
Banking & Financial Support Services
Financial Planning & Services
Insurance & Risk Management
Investments & Securities
Management Information Systems
Real Estate
Sales, Merchandising, & Marketing, General
Fashion Merchandising
Tourism & Travel Marketing
Secretarial Studies & Office Administration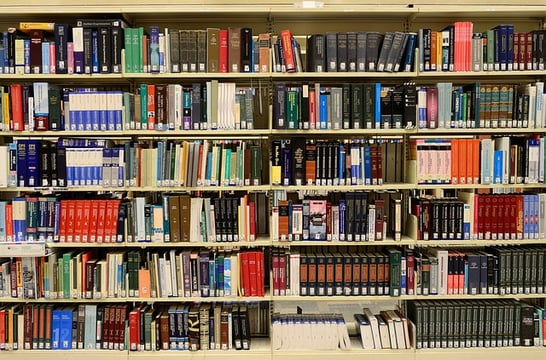 College Majors List: Communications
Communications, General
Advertising
Digital Communications/Media
Journalism, Broadcast
Journalism, Print
Mass Communications
Public Relations & Organizational Communication
Radio & Television Broadcasting
Communications Technology, General
Graphic & Printing Equipment Operation
Multimedia/Animation/Special Effects
Radio & Television Broadcasting Technology
List of College Degrees: Community, Family, and Personal Services
Family & Consumer Sciences, General
Adult Development & Aging/Gerontology
Child Care Services Management
Child Development
Consumer & Family Economics
Food & Nutrition
Textile & Apparel
Parks, Recreation, & Leisure, General
Exercise Science/Physiology/Kinesiology
Health & Physical Education/Fitness
Parks/Rec/Leisure Facilities Management
Sport & Fitness Administration/Management
Personal Services, General
Cosmetology/Hairstyling
Culinary Arts/Chef Training
Funeral Services & Mortuary Science
Protective Services, General
Corrections
Criminal Justice
Fire Protection & Safety Technology
Law Enforcement
Military Technologies
Public Administration & Services, General
Community Organization & Advocacy
Public Administration
Public Affairs & Public Policy Analysis
Social Work
College Majors List: Computer Science and Mathematics
Computer & Information Sciences, General
Computer Networking/Telecommunications
Computer Science & Programming
Computer Software & Media Applications
Computer System Administration
Data Management Technology
Information Science
Webpage Design
Mathematics, General
Applied Mathematics
Statistics
List of College Degrees: Education
Counseling & Student Services
Educational Administration
Special Education
Teacher Education, General
Curriculum & Instruction
Early Childhood Education
Elementary Education
Junior High/Middle School Education
Postsecondary Education
Secondary Education
Teacher Assisting/Aide Education
Teacher Education, Subject-Specific
Agricultural Education
Art Education
Business Education
Career & Technical Education
English-as-a-Second-Language Education
English/Language Arts Education
Foreign Languages Education
Health Education
Mathematics Education
Music Education
Physical Education & Coaching
Science Education
Social Studies/Sciences Education
List of College Majors: Engineering
Engineering (Pre-Engineering), General
Aerospace/Aeronautical Engineering
Agricultural/Bioengineering
Architectural Engineering
Biomedical Engineering
Chemical Engineering
Civil Engineering
Computer Engineering
Construction Engineering/Management
Electrical, Electronics & Communications Engineering
Environmental Health Engineering
Industrial Engineering
Mechanical Engineering
Nuclear Engineering
College Majors List: Engineering Technology and Drafting
Drafting/CAD Technology, General
Architectural Drafting/CAD Technology
Mechanical Drafting/CAD Technology
Engineering Technology, General
Aeronautical/Aerospace Engineering Technologies
Architectural Engineering Technology
Automotive Engineering Technology
Civil Engineering Technology
Computer Engineering Technology
Construction/Building Technology
Electrical, Electronics Engineering Technologies
Electromechanical/Biomedical Engineering Technologies
Environmental Control Technologies
Industrial Production Technologies
Mechanical Engineering Technology
Quality Control & Safety Technologies
Surveying Technology
List of College Degrees: English and Foreign Languages
English Language & Literature, General
American/English Literature
Creative Writing
Public Speaking
Foreign Languages/Literatures, General
Asian Languages & Literatures
Classical/Ancient Languages & Literatures
Comparative Literature
French Language & Literature
German Language & Literature
Linguistics
Middle Eastern Languages & Literatures
Spanish Language & Literature
College Majors List: Health Administration and Assisting
Health Services Administration, General
Hospital/Facilities Administration
Medical Office/Secretarial
Medical Records
Medical/Clinical Assisting, General
Dental Assisting
Medical Assisting
Occupational Therapy Assisting
Physical Therapy Assisting
Veterinarian Assisting/Technology
List of College Degrees: Health Sciences and Technologies
Chiropractic (Pre-Chiropractic)
Dental Hygiene
Dentistry (Pre-Dentistry)
Emergency Medical Technology
Health-Related Professions & Services, General
Athletic Training
Communication Disorder Services (e.g., Speech Pathology)
Public Health
Health/Medical Technology, General
Medical Laboratory Technology
Medical Radiologic Technology
Nuclear Medicine Technology
Respiratory Therapy Technology
Surgical Technology
Medicine (Pre-Medicine)
Nursing, Practical/Vocational
Nursing, Registered
Optometry (Pre-Optometry)
Osteopathic Medicine
Pharmacy (Pre-Pharmacy)
Physician Assisting
Therapy & Rehabilitation, General
Alcohol/Drug Abuse Counseling
Massage Therapy
Mental Health Counseling
Occupational Therapy
Physical Therapy (Pre-Physical Therapy)
Psychiatric/Mental Health Technician
Rehabilitation Therapy
Vocational Rehabilitation Counseling
Veterinary Medicine (Pre-Veterinarian)
College Majors List: Philosophy, Religion, and Theology
Philosophy
Religion
Theology, General
Bible/Biblical Studies
Divinity/Ministry
Religious Education
College Majors List: Repair, Production and Construction
Aviation & Airway Science, General
Aircraft Piloting & Navigation
Aviation Management & Operations
Construction Trades (e.g., carpentry, plumbing, electrical)
Mechanics & Repairers, General
Aircraft Mechanics/Technology
Autobody Repair/Technology
Automotive Mechanics/Technology
Avionics Technology
Diesel Mechanics/Technology
Electrical/Electronics Equip Installation & Repair
Heating/Air Conditioner/Refrigeration Install/Repair
Precision Production Trades, General
Machine Tool Technology
Welding Technology
Transportation & Materials Moving (e.g., air, ground, & marine)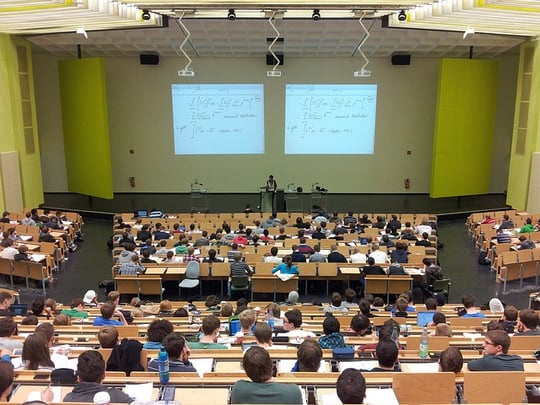 List of College Degrees: Sciences: Biological and Physical
Biology, General
Biochemistry & Biophysics
Cell/Cellular Biology
Ecology
Genetics
Marine/Aquatic Biology
Microbiology & Immunology
Zoology
Physical Sciences, General
Astronomy
Atmospheric Sciences & Meteorology
Chemistry
Geological & Earth Sciences
Physics
List of College Majors: Social Sciences and Law
Legal Studies, General
Court Reporting
Law (Pre-Law)
Legal Administrative Assisting/Secretarial
Paralegal/Legal Assistant
Social Sciences, General
Anthropology
Criminology
Economics
Geography
History
International Relations & Affairs
Political Science & Government
Psychology, Clinical & Counseling
Psychology, General
Sociology
Urban Studies/Urban Affairs
List of College Degrees: How to Choose
Now that you know what your major options are, here's how to choose a major.
#1: Think About Your Interests
First, consider what you're interested in. You'll spend most of your time taking courses in your major, so you'll want to pick something you actually like studying. If you're not interested in taking Biology classes, then don't major in Biology! Pick something you enjoy and want to learn more about.
#2: Think About Your Job Prospects
While not everyone ends up taking a job in their major's field (I didn't!), many do. The training you receive in your major will help you when you're applying for jobs, especially if you're in a science or technology field where you'll need specific practical skills.
#3: Remember You Can Change
Finally, don't stress about your major! You can always change it. And, as I mentioned before, your major doesn't always align with your job. Ultimately, your major is something that you'll study and (hopefully) enjoy during your time at college. It doesn't have to determine your entire future!
Final Thoughts: List of All College Majors
Your college major is the specific area of study that you'll focus on throughout most of your college career. There are hundreds of college majors you can choose from. Consult this list of all college majors and your college's course catalog to see what your options are. Remember, if you don't like your major, you can always change later!
What's Next?
Wondering what the worst majors are? Our in-depth guide lists the majors with the lowest salaries and highest unemployment rates.
What are the easiest majors? The hardest majors? Read all about which majors you might have an easier or more difficult time with here.
Considering double majoring? We tell you what a double major is and go over the pros and cons of having two majors in college.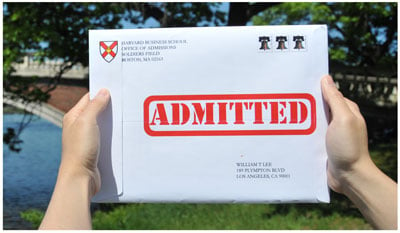 Want to build the best possible college application?
We can help. PrepScholar Admissions is the world's best admissions consulting service. We combine world-class admissions counselors with our data-driven, proprietary admissions strategies. We've overseen thousands of students get into their top choice schools, from state colleges to the Ivy League.
We know what kinds of students colleges want to admit. We want to get you admitted to your dream schools.
Learn more about PrepScholar Admissions to maximize your chance of getting in.
Have friends who also need help with test prep?
Share this article!
About the Author
Hayley Milliman is a former teacher turned writer who blogs about education, history, and technology. When she was a teacher, Hayley's students regularly scored in the 99th percentile thanks to her passion for making topics digestible and accessible. In addition to her work for PrepScholar, Hayley is the author of Museum Hack's Guide to History's Fiercest Females.
Get Free Guides
to Boost Your SAT/ACT