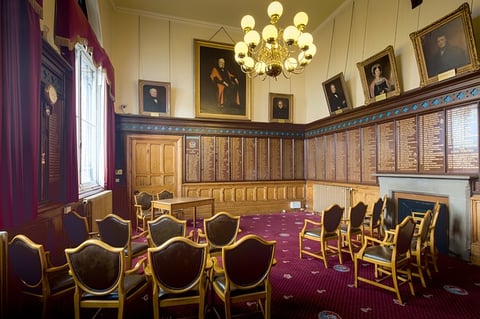 The admissions committee that decides whether or not you get into your dream school can often seem shrouded in mystery. Who, exactly, are these people? A group of soulless office workers who delight in stamping "Rejected" across applications? A team of well-trained robots who data-mine your application and input it into an algorithm?
While it may seem like the admissions committee process is secretive, that's actually not the case. Admissions committees are made up of real, live humans whose sole job is to put together the best incoming class possible for their college or university.
Let's learn a little more about college admissions committees.
What Is an Admission Committee?
A college admissions committee is a group of people who work together to make decisions about who is accepted as part of the next matriculating class.
Admissions committees are made up of admissions staffers - university employees whose job it is to assess each applicant and decide whether or not he or she is a good fit for acceptance.
Most highly selective schools are fairly secretive or nebulous about their admissions process, but many public schools have guaranteed admission for students who meet certain criteria, as well as offer specific information about expected scores and GPAs for applicants. The vast majority have multiple people read your application to decide whether or not you'll be accepted.
Who Reads My Admission Application?
Your college application will likely be read by at least two groups of people - regional staffers and the wider admissions committee, which may be made up of deans, faculty members, and even current students.
Regional staffers are college admissions employees who focus on your specific geographical region. They are typically the people who travel to college fairs in your region and may conduct interviews. You might have met them before, if you attended a college fair at your school or in your area.
The rest of the admissions committee can be structured differently, depending on the college or university. Often, there are deans or other high-ranking members of the admissions office who participate in the second read-through of your application. If you're applying to a specific school or program, faculty members who know their coursework may be part of the decision, as they have a good sense of who can handle their classes.
Some schools include students on the admissions committee, who speak to whether or not applicants would be a good addition to the larger school community and student body.
Over the past few months, the lawsuit against Harvard's discrimination towards Asian students offered insight into the previously highly secretive process.
The admissions committee at Harvard assesses the grades, test scores, extracurricular activities, intended majors, ethnicities, and regional background of every student. From this information, we can assume that other highly competitive and secretive schools use similar criteria. While you obviously can't control your ethnicity or where you live, you can control the rest of your application, so it's important to put as much effort in your grades, essays, and extracurriculars as possible.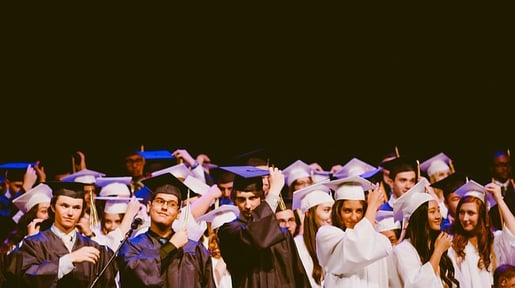 What Is a Typical Admissions Committee Process?
Very few schools divulge what happens during their admissions process or give specific, data-driven criteria.
That being said, schools like Harvard have released the questions that admissions committee members ask themselves as they're reviewing your application. Here's a sample of some of the questions Harvard admission committee members consider:
Have you been stretching yourself academically and personally?
How have you used your time?
Do you have initiative? Are you a self-starter?
Do you care deeply about anything - intellectual? Extracurricular? Personal?
How open are you to new ideas and people?
Will you contribute something to Harvard and to your classmates? Will you benefit from your Harvard experience?
While the specific questions may vary from school to school, the basic gist is the same. Schools want to know whether or not you've been challenging yourself and how you'll contribute to their campus and classrooms.
Most college admissions committees have at least a two-step process for applicants. First, applications are read by regional staffers. These admissions committee members look over your application for basic qualifications like grades, test scores, and extracurriculars to make sure you match up to the standards of the typical matriculating student.
If those qualifications match up, your application will be brought to the wider admission committee, made up of senior admissions faculty, deans, professors, and maybe even students. Together, that committee discusses your application and makes a decision on whether or not to admit you.
Recap: Understanding the Admission Committee
A college admissions committee is a group of people who read your application and decide whether or not you'll be a good fit to attend their school.
Considering that most colleges and universities have at least two read through of each student they consider a good fit, you want to make sure that your qualifications are obvious enough to pass through the first read and move on to the second. That means that your grades and test scores should be close to the middle range of scores for accepted applicants at your school so that you'll be considered.
You also want to make sure that the qualitative parts of your application are up to snuff as well. Consider what the admissions committee will be asking themselves about you. What does your academic, extracurricular, and personal record demonstrate? What story have you told about who you are and how you might contribute to the college or university of your dreams?
What's Next?
Looking for application tips for some of the most selective schools? Read our complete guides to the University of California system and to the Georgetown application.
Should you apply early or regular decision to college? Find out the pros and cons of early decision in this article.
Not sure what to major in? Get expert advice in our guide to choosing a college major, and learn the five main factors to consider before you declare a major.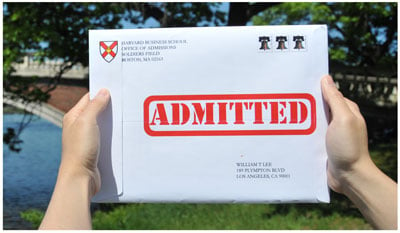 Want to build the best possible college application?
We can help. PrepScholar Admissions is the world's best admissions consulting service. We combine world-class admissions counselors with our data-driven, proprietary admissions strategies. We've overseen thousands of students get into their top choice schools, from state colleges to the Ivy League.
We know what kinds of students colleges want to admit. We want to get you admitted to your dream schools.
Learn more about PrepScholar Admissions to maximize your chance of getting in.
Have friends who also need help with test prep?
Share this article!
About the Author
Hayley Milliman is a former teacher turned writer who blogs about education, history, and technology. When she was a teacher, Hayley's students regularly scored in the 99th percentile thanks to her passion for making topics digestible and accessible. In addition to her work for PrepScholar, Hayley is the author of Museum Hack's Guide to History's Fiercest Females.
Get Free Guides
to Boost Your SAT/ACT