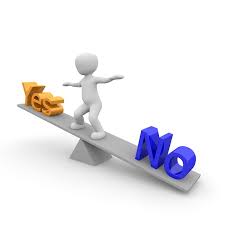 Do you just want to be done with the application process and know where you're going to college? Do you have your heart set on one college, and you want to give yourself the best chance at getting in?
If you answered yes to these questions, early decision may be a good option for you. In this article, I'll explain what it means to apply for early decision and explain everything you need to consider to answer the often stressful question, "should I apply early decision?"
What Is Early Decision?
Early decision is an early application policy used by a number of different colleges. If you apply to a college under early decision, you'll usually apply earlier than the regular admission deadline and find out earlier if you've been accepted. For most colleges with early decision, the ED deadline is November 1, and you'll be notified by mid-December, whereas you'd be notified in late March or early April under regular decision. Under early decision, you can be accepted, rejected, or deferred to the regular applicant pool.
Unlike early action, if you apply and get accepted under early decision, you're making a binding agreement to attend that school. You can only apply to one school under early decision, and if you get accepted, you have to withdraw your applications to any other colleges.
If you break the agreement to attend, you won't have legal action taken against you, but it's likely that the other colleges you apply to will be notified that you broke your agreement, and your acceptances may be rescinded. Your high school will also be contacted, and future applicants from your school may be penalized. Generally, the only acceptable reason to turn down an early decision offer is if you don't get enough financial aid.

There are a few colleges that offer two early decision application deadlines, known as Early Decision I and Early Decision II. Early Decision I has a typical early decision application deadline in November, and the application deadline under Early Decision II is in January. If you apply under Early Decision II, you'll probably hear back in February.
Some schools that offer early decision include Duke, Cornell, Brown, Northwestern, and Amherst. Colleges that offer Early Decision I and II include Pomona, Vanderbilt, Tufts, Syracuse, and Emory.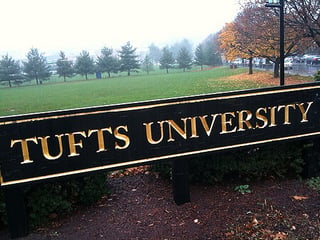 Pete Jelliffe/Flickr
The Benefits of Applying Early Decision
One of the biggest potential benefits of early decision is being done with the college application and selection process as soon as possible. Applying to colleges, waiting to hear back about admissions decisions, and deciding which college to attend can cause tremendous stress for many students and their parents.
If you apply early decision, you can know where you're going to college before most of your peers are even done completing their applications. For the rest of your senior year, you can focus on school, your extracurriculars, and having fun.
Also, you can potentially save time and money by not having to apply to more colleges. You should still prepare to apply to more colleges in the event you're not accepted or if you're considering applying to schools that have a regular application deadline before you're notified of admissions decisions under early decision.

Additionally, for many colleges, you may increase your chances of gaining admission if you apply under early decision. Most colleges that offer early decision have a significantly higher acceptance rate for early decision applicants.
In 2015, Brown admitted 20.6% of its early decision applicants and only 7.5% of its regular decision applicants. Cornell accepted 39% of its early decision applicants and 16.1% of its regular applicants.
While early decision applicants tend to be more qualified, that doesn't account for the entire difference in acceptance rates. Colleges like to admit a large percentage of their incoming classes via early decision to have more control over the composition of their freshman classes, and early decision admits increase a school's yield, the percentage of admitted students who choose to attend. A better yield improves a school's image and ranking.
The Disadvantages of Applying Early Decision
The biggest disadvantage of applying early decision is that you have to commit to attending a college before you may be ready to make that commitment. Typically, students are still researching colleges in the fall of their senior year, and many of the students with whom I've worked have changed their college preferences multiple times before eventually deciding in the spring.
Even if you think you know where you want to go to college before the application process begins, if you apply early decision, you may not give yourself the opportunity to change your mind.
Another substantial disadvantage of early decision is that it doesn't allow you to compare financial aid packages and factor them into your college decision. For students who rely on financial aid to attend college, this can be a significant disadvantage. Even though you can get a general estimate of how much a school will cost you before you apply, you won't get your official financial aid offer until after you're offered admission.
However, colleges will let you out of your commitment to attend if they can't meet your financial need. By that point, though, regular application deadlines may have passed or you may not have adequately researched your other college options.
Finally, if you apply early at the end of November, you may have to apply before you're able to sufficiently improve your test scores or GPA. If you apply early decision, colleges will review your standardized test scores and transcript before the end of the first semester of your senior year. Many students are able to strengthen their applications by raising their standardized test scores in December or getting exceptional first semester senior year grades.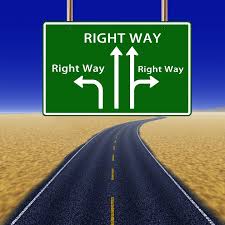 When Should I Apply Early Decision? 3 Key Factors
Early decision can be a good option for you, but only under the following circumstances:
You've done thorough college research and you're certain about your number one choice.
You can use college finders, search websites, guidebooks, ranking lists, and visits to learn more about your college options and solidify your choice. You should have done ample research and be confident in your choice by the start of your senior year.

You're satisfied with your grades and test scores.
If you're applying early decision, you should have a good SAT or ACT score. It may be to your advantage to wait to apply if you need to improve your standardized test scores or if you have subpar grades for your dream school and would like to show you're capable of getting better grades. However, if you're in this situation, you can still apply under Early Decision II, if that's an option at your #1 choice.
You're confident that the school you're applying to can meet your financial need.
Because you won't be able to compare financial aid packages if you're accepted under early decision, you should feel secure that the school you're applying to will offer you the financial aid you need to attend. You can contact the admissions or financial aid office to ease your concerns, and you can use a site like College Scorecard to get a solid estimate of how much you'll have to pay.
How Do You Apply Early Decision?
If you've decided that you're definitely going to apply to a college via early decision, you may be wondering exactly how to do it. Is there a special application to fill out? What should you do about researching and applying to other colleges?
The process for applying for early decision is relatively straightforward. You'll submit the same application, but you'll indicate on your application that you're applying for early decision. Before you apply, I recommend having a list of other schools to apply to.
While you're waiting to hear back from the school, you should work on your other applications and submit any applications that have a deadline before you're notified about the status of your early decision application. If you're accepted under early decision, you'll withdraw any applications you submitted. If you're rejected or deferred, you can complete any applications that you haven't finished, and when you hear back from schools in the spring, you'll weigh your options and choose a college.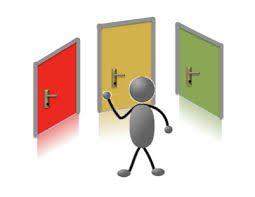 What's Next?
Is your goal to get into one of the most selective colleges? Learn how from a Harvard graduate.
Are you working on making your list of colleges to apply to? Find out about reach schools, target schools, safety schools, and how many schools you should apply to.
Want to improve your SAT score by 160 points or your ACT score by 4 points? We've written a guide for each test about the top 5 strategies you must be using to have a shot at improving your score. Download it for free now:
Have friends who also need help with test prep?
Share this article!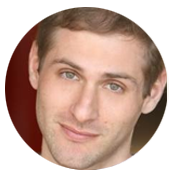 About the Author
Justin has extensive experience teaching SAT prep and guiding high school students through the college admissions and selection process. He is firmly committed to improving equity in education and helping students to reach their educational goals. Justin received an athletic scholarship for gymnastics at Stanford University and graduated with a BA in American Studies.
Get Free Guides
to Boost Your SAT/ACT