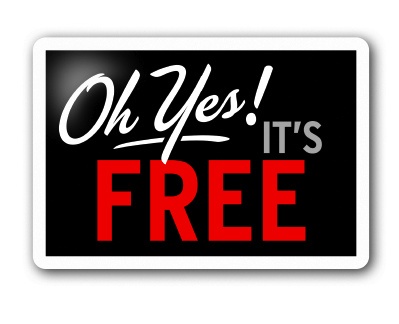 Trying to save money on college applications? Good news! There are actually quite a few colleges that allow you to apply for free. In this article, I'll provide some general information about application fees along with a comprehensive list of all the schools that offer free applications.
Application Fees at a Glance
Most colleges charge application fees in the $50-60 range, but they can sometimes be as high as $90 (looking at you, Stanford). Many top schools charge application fees of $75 or more.
To put this in context, suppose you are applying to five different schools. If three have $50 application fees and two have $75 application fees, you'll be spending $300 on applications alone. (And that doesn't include the cost of any ACT or SAT scores you might send as well.) That's not small change for most people, so application fees are something you might take into account in your college search process.
Fortunately, many schools, even ones that have very high application fees, offer waivers to students with financial need. In order to be eligible for a fee waiver, you will need to meet at least one of the following criteria:
You were provided with a fee waiver to take the SAT or ACT
You are enrolled in a Free or Reduced Price Lunch Program
Your family income falls within the Income Eligibility Guidelines set by the USDA Food and Nutrition Service
You're enrolled in a federal, state or local program that aids students from low-income families
Your family receives public assistance
You live in federally subsidized housing or a foster home
You can request a fee waiver form here. Once you fill out the form, your guidance counselor has to sign it, and then you should mail it to the admissions office of the college you have selected. Alternatively, if you want to avoid paying hundreds of dollars in application fees or going through the process of obtaining a fee waiver, you should consider applying to some of the schools with free applications that are listed in this article.
Making Smart Choices With Application Fees
If your dream school has a $75 application fee and you're considering not applying because of the cost, you need to consider the costs versus the long term benefits. Compared to the total cost of attending college, that fee is a drop in the bucket. Over the course of four years, if you plan on attending a private college, you'll end up paying close to $200,000 on average in total cost. Even for public schools the price tag will be close to $100,000. The fee is a very small part of the overall expenses that come along with attending college.
Don't sacrifice the opportunity to attend a school that's a perfect fit for you because of an application fee. You'll most likely end up regretting your decision later. Similarly, you should try not to choose schools that don't fit what you're looking for just because they have lower application fees. If you check out some of the no fee schools that I've listed and find that you really like them, then it's a win-win, but don't let it influence you too much if there are other fee-charging schools that you think you will really love!
Colleges That Don't Require Application Fees (By State)
Here is our complete and updated list of colleges that don't require an application fee. (Note that some schools may require a fee for paper applications.)
Alabama
Auburn University at Montgomery
Alaska
Arizona
Arkansas
University of Arkansas at Pine Bluff
California
Dominican University of California
Notre Dame de Namur University
Colorado
Johnson & Wales University - Denver
Connecticut
University of Hartford (fee waived only if you apply by November 15)
Florida
Florida Institute of Technology
Johnson & Wales University - North Miami

Polk State College
Georgia
Idaho
Illinois
Illinois Institute of Technology
Indiana
Purdue University-North Central
Iowa
Kansas
MidAmerica Nazarene University
Kentucky
Louisiana
Maine
Maryland
Washington Adventist University
Massachusetts
Michigan
Michigan Technological University
Minnesota
College of Saint Benedict/Saint John's University
Saint Mary's University of Minnesota
Mississippi
Mississippi University for Women
Mississippi Valley State University
Missouri
Maryville University of St. Louis
Northwest Missouri State University
Montana
Nebraska
Nevada
New Hampshire
New Jersey
New Mexico
Eastern New Mexico University - Main Campus
New York
Colgate University (free for non-US citizens only)
Hobart & William Smith Colleges
College of Mount Saint Vincent
College of New Rochelle/Mercy College
US Military Academy (West Point)
North Carolina
Johnson & Wales University - Charlotte
Queens University of Charlotte
North Dakota
Ohio
Franciscan University of Steubenville
Oklahoma
Oregon
Linfield College-McMinnville Campus
Pennsylvania
Lincoln University of Pennsylvania
Washington & Jefferson College
Rhode Island
Johnson & Wales University - Providence
South Carolina
South Dakota
Tennessee
Sewanee: The University of the South
Texas
Saint Edward's University (fee waived for those who apply by Dec. 1)
Southwestern Adventist University
University of Houston-Victoria
University of Texas - Rio Grande Valley
Vermont
Virginia
Washington
West Virginia
West Virginia University at Parkersburg
West Virginia Wesleyan College
Wisconsin
Milwaukee Institute of Art and Design
Milwaukee School of Engineering
What's Next?
The Common Application makes it easy to apply to a bunch of different schools through a single online platform. Find out which colleges use it.
Are you worried about standardized tests and their role in your college application? Read this article to find out when these tests might not matter for you. Also take a look at this list of colleges that don't require SAT scores.
Everyone knows about the really selective colleges, but what are some colleges that are actually easy to get into? Find out here.
Have friends who also need help with test prep?
Share this article!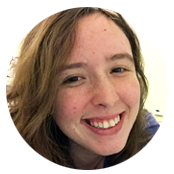 About the Author
Samantha is a blog content writer for PrepScholar. Her goal is to help students adopt a less stressful view of standardized testing and other academic challenges through her articles. Samantha is also passionate about art and graduated with honors from Dartmouth College as a Studio Art major in 2014. In high school, she earned a 2400 on the SAT, 5's on all seven of her AP tests, and was named a National Merit Scholar.
Get Free Guides
to Boost Your SAT/ACT