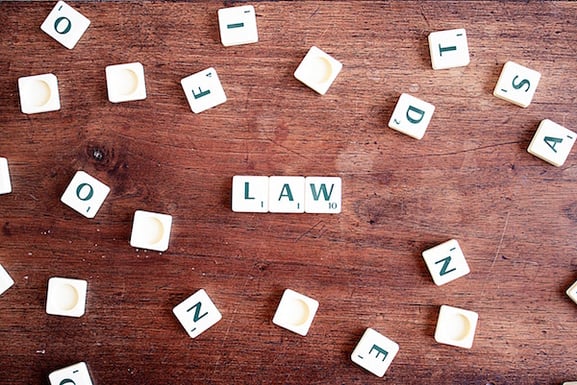 A criminal justice degree is available as an Associates, Bachelors, or Masters degree, with many online degree possibilities, which makes it a great option for many students. Many criminal justice majors go onto work in law enforcement or enter law school, and a criminal justice degree can be a great first step for those who are passionate about understanding and preventing crime.
If your ultimate goal is to be a police officer, and you want to complete a bachelors before applying to the police department, it's just as acceptable to major in something else. Other major may help you get a better job while you're trying to get into police departments, which rely on testing, background investigations, physical fitness tests, and lengthy hiring processes. In this guide, we'll explain what a criminal justice degree is and give an overview of the best criminal justice schools.
Criminal Justice Degree Overview
A criminal justice degree is a degree that focuses on the law, the justice system, and criminal behavior. Criminal justice degrees are available as an associate's degree or a bachelor's degree, and you can go on to receive a master's in criminal justice as well. Like with other job prospects, the higher degree you achieve can mean more job opportunities and higher pay. Criminal justice degrees primarily prepare you for careers related to law enforcement, and when combined with criminology can offer a thorough education on the justice system and criminal behavior.
A criminal justice different is technically different than a criminology degree. Criminal justice focuses on the justice systems and how the law is enforced, and it also discusses the law, the courts, and how systems are applied in practice. Criminology focuses on understanding the behavioral and social elements of crime. While they are different, many schools do combine the two into a single major, especially in bachelor's programs.
Associate's Degree in Criminal Justice
While getting an associate's degree at one of the criminal justice schools, you'll take your general education requirements, which are usually math, science, English, and physical education, as well as major requirements. Major requirements typically include courses about American government and politics, the constitution, an overview of law, an overview of policing, the legal system, and the courts systems. You may also take courses on psychology and sociology. An associate's degree in criminal justice is a great overview of law enforcement, law, and the justice system. You can check out the degree requirements and course descriptions for the Borough of Manhattan Community College as an example of what your associate's degree might look like.
Bachelor's Degree in Criminal Justice
Bachelor's degrees in Criminal Justice include general education requirements and similar major requirements as an associates degree, plus a deeper understanding of the criminal justice system. You'll learn more about law, criminal justice, and societal concepts.
Some classes you may take in addition to general education requirements are victimology, crime in the media, white collar crime, human behavior, public policy, victim services, criminal justice administration, race, class, and gender in policing, and research methods. You can check out course catalogs online to get a sense of the major. You can check out the courses and descriptions for FSU's criminology major and John Jay's BS in criminal justice for examples of what your major might look like.
A bachelor's will give you a deeper and more thorough understanding, and as such will qualify you for more jobs. Courses can vary depending on what school you attend, but no matter where you go you'll get a thorough understanding of criminology and the criminal justice and legal systems.
You may also be able to transfer your credits from your associate's degree to a four-year college to continue on with a bachelor's degree, since you'll have a solid framework for your major.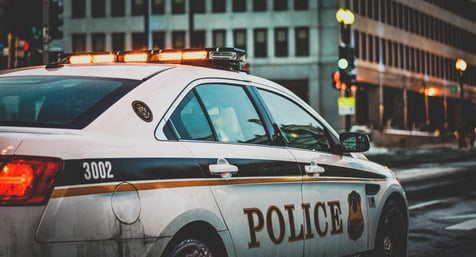 Should You Get a Degree in Criminal Justice?
A criminal justice degree is a very versatile degree, since you get a thorough understanding of law, society, and human behavior. A criminal justice degree can help you get ahead in your law enforcement career, depending on what your ultimate goals are.
Law enforcement and legal jobs are a steadily growing field that will always have jobs that need to be filled, with pay that's generally livable in most places. Criminal justice degrees also have flexible degree options, with many associates, bachelors, and masters programs available online
However, a criminal justice degree has little to no bearing on becoming a police officer, if that is your goal, and you can also achieve a career in law enforcement without a criminal justice degree. While the degree is versatile, you won't necessarily be trained for any specific career path. Graduate education may be necessary in order for you to find employment in your field.
If your ultimate goal is to be a police officer, and you want to complete a bachelors before applying to the police department, it's just as acceptable to major in anything else. Other majors may help you get a better job while you're trying to get into police departments, which rely on testing, background investigations, physical fitness tests, and lengthy hiring processes.
If you plan to work in other areas of law enforcement, particularly if you plan to rise to a position that requires research or applying legal theories, a criminal justice degree can help you achieve those goals. Carefully consider what your goals are before you decide to major in criminal justice, and don't discount other majors that may be equally as helpful in achieving your goals.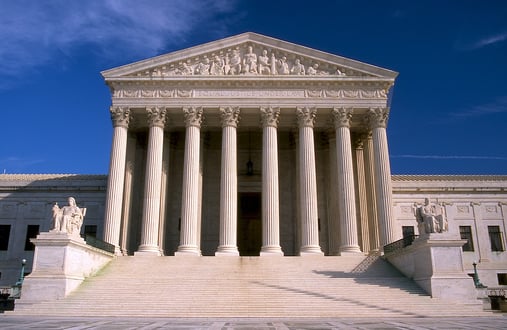 The United States Supreme Court building
6 Top Criminal Justice Colleges
This list of bachelors degree programs can help sort out if a criminal justice degree is right for you, and where you may want to study. If any of these schools spark your interest, check out our complete guide to the Best Criminal Justice Schools. Keep in mind that while criminal justice and criminology are technically different areas of study, some schools combine them into one major.
FSU actually offers a degree in criminology, but it covers the criminal justice system, criminal law, and the roles of various agencies in addition to the study of society and criminal behavior. The program focuses on understanding the criminal justice system as well on the effect of crimes on a community, and the psychological and behavioral reasons people commit crimes. The FSU program takes a holistic approach, and has the support of a large university and its community. FSU also offers criminology as a minor.
Total undergraduates: 33,008
Acceptance rate: 33%
The Criminology and Criminal Justice program at the University of Maryland is known for being extremely thorough, offering specific courses on all aspects of the criminal justice system. This major is also research-oriented, and offers students the ability to work on a research project for credit, as well as participating in internships.
Total undergraduates: 29,868
Acceptance rate: 44%
CUNY John Jay is unique because of its total dedication to criminal justice academics and careers. In addition to John Jay's multiple options for a criminal justice degree. They offer both a BA and a BS, and have eight majors in criminal justice alone.
They also have majors that can help students pursue specific paths in law enforcement and civil service, such as toxicology, public administration and policy, cultural studies, data science and cryptology, fraud examination, and more. You can also study more traditional topics, like economics, computer science, and history. Students go onto all kinds of civil service positions from John Jay, and all majors are studied through a criminal justice lens.
Total undergraduates: 12,916
Acceptance rate: 34%
The School of Criminal Justice at SUNY Albany offers both a major and minor in criminal justice, and aims to study all aspects of crime and societal reactions to crime. The school also offers great options for students who want to continue their studies to get a masters degree.
Students can do combined BA/MA programs, and are considered graduate students as soon as they complete their 120 undergraduate credits, which allows them to proceed naturally into the master's program. Undergrads are required to complete a senior capstone project, which is research and writing intensive.
Total undergraduates: 12,508
Acceptance rate: 54%
The Penn State criminology major is under the liberal arts school in sociology and criminology department. The degree outlines the basics of the criminal justice and court systems, and it focuses on the sociological cause and consequence of crime all over the world. The program also has a multicultural focus and offers courses about the intersection of race, gender, and culture in the criminal justice system.
Total undergraduates: 40,835
Acceptance rate: 50%
UC Irvine's Criminology, Law and Society degree is within the university's School of Social Ecology. Students in this program focus equally on criminal justice, law, and sociology, with the goal of examining all political, social, and economic forces that are involved in the criminal justice system. This is a popular major for pre-law students at UC Irvine, and the school's field study program places students in district attorneys offices, with local police, in public defender's offices, probation/parole agencies, and more.
Total undergraduate: 29,307
Acceptance rate: 25%
How to Find an Associate's Degree Program
Luckily, there are plenty of associate's degree programs at community colleges all across the country, as well as some fantastic accredited online programs.
A great place to start looking for associate's degree programs in criminal justice is your local community college, which may offer an affordable and flexible option for getting your degree. You can speak to your high school guidance counselor for more information, or connect with the registrar or the department head at the community college. Course catalogs are often available online, so you can see the degree requirements and classes you'd take to earn your degree.
If you're interested in an online program, make sure that it's from an accredited school, and that the degree requirements, tuition, and other relevant information is clearly provided. You should read reviews and reach out to students, professors, and administrators to get a feel the program and feel confident in your decision. Remember to stay away from for-profit online schools, which generally have poor reputations and high tuition.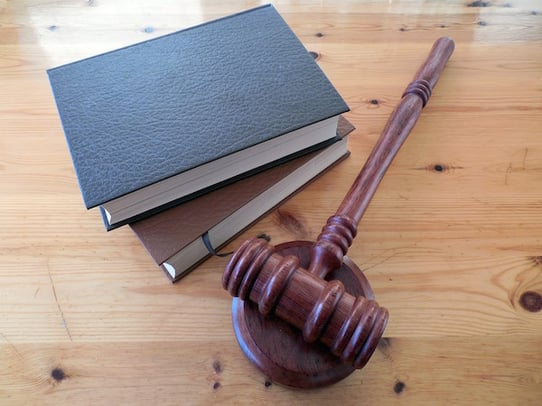 Criminal Justice Degree Job Guide
While most criminal justice programs are in-person, there are a growing number of online schools for criminal justice. These are just a few options of the best criminal justice schools and criminal justice online schools. Be aware though, that some of these careers may require further education.
Police Officer
In most police departments, you do not need a criminal justice degree to become a police officer, and what level of education needed will depend on the department. However, your criminal justice degree will be useful if you plan to be promoted or want to work in a specialized job or unit within the police department.
Job growth: 7%
Average salary: $64,500 (varies by city and state)
Forensic Analysts
In addition to traditional forensic analysts, police departments also employ computer forensic analysts. The purpose of forensics is to apply scientific analysis to a crime. Traditional forensic analysts evaluate a crime scene, test blood, fingerprints, and other material for evidence. These analysts typically have a science background as well. Computer Forensic analysts evaluate computers and other electronics for evidence and have to use their computer science skills. It's one of the fastest-growing criminal justice degree jobs.
Job growth: 17%
Average salary: $65,500
Fraud Investigator
Fraud investigators can work in several departments in the U.S. government. Fraud investigators follow evidence that indicates fraud, which can include forensic evidence, a paper trail, witnesses, and digital evidence. A fraud investigator plans and conducts investigations, and determines whether or not to charge the target of their investigation based on the evidence.
Job growth: 12%
Average salary: $53,854
FBI Agent
FBI Agents investigate over 200 categories of violations related to national security and federal law. FBI agents can investigate crimes related to fraud, narcotics, cybersecurity, and more. FBI agents need to have a bachelor's degree, and many of them have degrees in criminal justice. Of course, the FBI is very difficult to get into, and most applicants have work experience in addition to outstanding academic records.
Job growth: N/A
Average salary: $64,465 (salaries vary depending on classification level and location)
Public Defender
Public Defenders are lawyers that are assigned to work on cases for those accused of a crime who cannot afford a defense attorney. Public Defenders do have to continue on to law school, but many public defenders are criminal justice majors and benefit from their understanding of law and society.
Job growth: 8%
Average salary: $73,097
Social Worker
Becoming a social worker requires getting a special license, but there are kinds of social workers that work directly in relation to criminal activity. Correctional social workers, for example, help recently released inmates navigate life as they go back into regular society. Social workers in the criminal justice system may also work as a victim advocate or evaluate the mental state of victims and the accused.
Job growth: 16%
Average salary: $45,786
Summary: Is a Criminal Justice Degree Right for You?
An education in criminal justice can rewarding, and it will provide you with an understanding of our legal system and society that most people don't have. Criminal justice is a research heavy, writing intensive major that, like any major, isn't for everyone. It's exciting to think about your future career in law enforcement or related fields, and a attending one of the top criminal justice schools (which can include criminal justice online schools) may just be the first step in turning your passion for solving crime into a reality.
What's Next?
Interested in getting a criminal justice degree? Check out this list of online and in-person criminal justice schools. And if you're going the pre-law route, check out this guide to pre-law.
If you're exploring majors, check out this guide on how to choose your major and this guide on the easiest majors.
And don't miss this expert guide on how to apply to college and 5 tools you need to prepare for your college interview.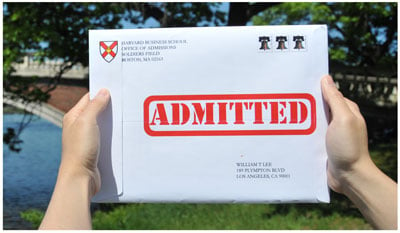 Want to build the best possible college application?
We can help. PrepScholar Admissions is the world's best admissions consulting service. We combine world-class admissions counselors with our data-driven, proprietary admissions strategies. We've overseen thousands of students get into their top choice schools, from state colleges to the Ivy League.
We know what kinds of students colleges want to admit. We want to get you admitted to your dream schools.
Learn more about PrepScholar Admissions to maximize your chance of getting in.
Have friends who also need help with test prep?
Share this article!
About the Author
Carrie holds a Bachelors in Writing, Literature, and Publishing from Emerson College, and is currently pursuing an MFA. She worked in book publishing for several years, and believes that books can open up new worlds. She loves reading, the outdoors, and learning about new things.
Get Free Guides
to Boost Your SAT/ACT