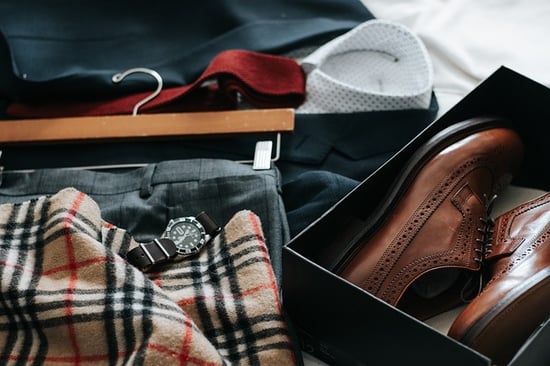 So you've just landed a college interview for the school of your dreams. That's amazing! Once you finish celebrating, it's time to start preparing for the big event.
But the process of preparing can feel overwhelming. That's why we've put together our top five tools for preparing for your college interview. Keep reading to learn more about our expert recommendations for the tools you must have to knock your college interview out of the park!
Tool 1: An Interview Prep Book
Ask any adult: interviews can be a really stressful experience. Not only are you trying to answer your interviewers' questions, you're also trying to make a good first impression and prove that you're a good fit for...well, whatever you're interviewing for!
The college admissions interview can be even more challenging, since many high schoolers haven't been on many interviews yet! The good news is that interviewing well is a skill that anyone can learn. It just takes practice...and the right tools, of course.
One of the best ways to start prepping for any interview is to read a book or two that walks you through the interview process, breaks down tough questions, and helps streamline the preparation process. We've scoured the internet and consulted with the admissions experts at PrepScholar to pick the two interview prep books that give you the most bang for your buck!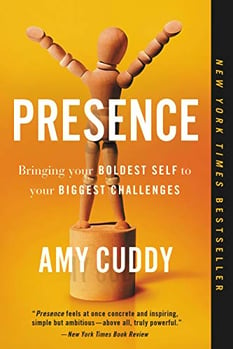 Book 1: Presence by Amy Cuddy
Dr. Amy Cuddy, a social psychologist and Harvard professor, made a splash in the business world with her 2012 TED Talk about body language. Not only do your non-verbal cues help people make decisions about you—including whether or not to admit you!—they also affect the way you think about yourself.
Dr. Cuddy took all of her observations and combined them into her book, Presence, which teaches people how to use their body language to unlock their full potential. While most interview prep books teach you how to answer interview questions and learn more about the company you're interviewing for, Cuddy takes a different approach: she focuses on how the way you sit, move, and act impacts the way people perceive you.
What we love is that her book teaches you how to be confident in the moment (even a super stressful one like your admission interview)! She also gives you practical tips for how to communicate in powerful, non-verbal ways. So while Presence isn't an interview prep book in the traditional sense, it's a critical read to make sure you're making the best impression possible!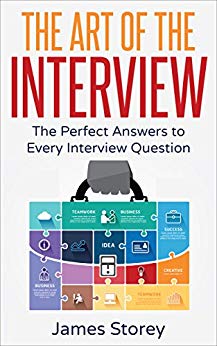 Book 2: The Art of the Interview by James Storey
One of the challenges in preparing for your college interview is fitting the prep time into your busy schedule. That's why our second book recommendation is all about practicality. James Storey's book, The Art of the Interview, is designed for people who want to tackle the most challenging part of the interview process: answering the interview questions!
In his book, Storey walks you through commonly asked interview questions and teaches you strategies for responding to even the trickiest questions. The goal of the book isn't to give you all the "right" answers, but to help you learn to create answers that resonate with interviewers...and help earn you admission into your dream school.
Each chapter deals with different questions, answers, and practical strategies, so you're not going to have to read through fluff to get into the meat-and-potatoes of what you need to know. Even better? Storey includes lists of potential interview questions! As you know from taking the SAT and/or ACT, practice questions are invaluable when it comes to boosting your performance, and working through Storey's examples will help you have an amazing interview!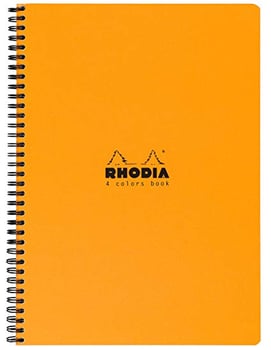 Tool 2: A Notebook
When it comes to preparing for an interview, pen and paper is king. Not only does research show that writing things down helps you retain information better, you won't be able to use your phone, laptop, or tablet in the interview room. That means you'll have to prepare for your interview the old-fashioned way!
The first step is to work through the interview preparation books we mentioned above. As you read them, we recommend taking notes in a notebook. Not only will that give you a place to collect what you learn, it will also let you jot down answers to potential interview questions that come to mind. Reviewing your answers to help commit your responses to memory will help you be more confident on interview day! You should also capture any other information that might be valuable for your interview, like details about the university and its programs and the research areas that interest you.
So what kind of notebook should you use? Our favorite notebook for interview preparation is the Rhodia 4 Color Book. First, it's great quality, durable, and professional, so you can take it with you into your interview worry-free. But it also splits the notebook into four sections based on the colored page edges. This gives you a way to split your preparation into categories, like reading notes and answer prep, without having to use page flags to keep the information in order!
Your notebook will be your guidebook during the college interview, too. That means you'll also want to bring your notebook with you on the day of your interview. Not only does it have the questions you drafted for your interviewers, you can also flip through your notes to prepare before you're called into your interview. As an added bonus, you'll be able to jot down notes as your interviewers ask you questions and explain the next steps in the admissions process. Being ready and prepared to take notes shows that you have initiative, and it will help you remember important points from the interview later. (It's a pretty stressful process, so it's always nice to have something to look back on!)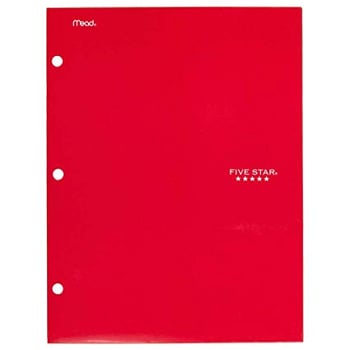 Tool 3: A Folder With Extra Documents
When it comes to your college interview, it's always best to be prepared. We recommend that you print off multiple copies of your application packet and have them ready in case your interview committee needs a refresher on your materials. They may even ask you if you have any extras on you as a way to see how thorough and prepared you are!
Here's the thing: you don't want to pull out your Lisa Frank folder from fifth grade. (Though we love rainbow-colored unicorns, to be honest.) You'll want to whip out a professional-looking folder that has all of your documents neatly organized. If you have quite a few documents, like additional writing samples, you might consider getting an expanding file organizer instead. It will keep your papers neat and make them easier to find if your interviewers request them.
Additionally, if you have a design portfolio you're planning to share, take the time to arrange it in a professional portfolio presentation book. Not only does it keep your portfolio safe, it makes it much easier for your interviewers to flip through your work!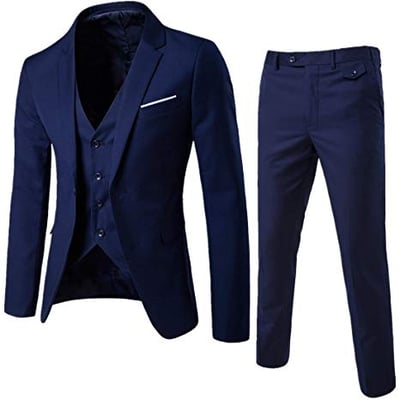 Tool 4: A Professional Wardrobe
Look, we get it: suits are something your parents wear. You've got your own personal style, after all. When it comes to interviews, your first impression really does matter. Putting effort into looking professional shows that you're taking the interview process seriously, which is a good sign that you'll also take your education seriously, too. Remember: schools that have an interview process tend to be competitive, so you need every advantage you can get.
Here's what it boils down to: showing up to your college interview in a ratty t-shirt and your ten-year-old Vans isn't going to impress anyone.
But that doesn't mean you have to look like you pulled your clothes out of your grandparents' closet! You can look professional and cool at the same time!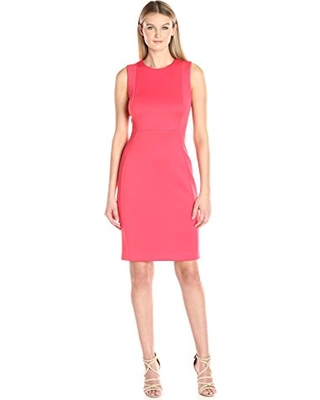 Traditionally Chic
If you want a worry-free wardrobe option for your college interview, we recommend going with a suit. And guess what? You don't even have to feel like a penguin! The key is to make sure you're buying the right style of suit for your frame. If you're slender, go with a slim-fit. If you have a bigger build, don't be afraid to choose a jacket with a slightly more relaxed fit around the middle. And regardless of your size, embrace the slim-cut pant! It's pretty universally flattering, and really ties the look together without feeling stuffy.
If you just can't bring yourself to jump on the suit bandwagon--or if suits are just a little out of your price range--a blazer is a great option. You can throw a navy blazer over a white button-down shirt, a pair of khakis, and dress shoes, and you're good to go.
If you prefer women's wear, you can still find a blazer/shirt/khakis combo that looks great. (The rules we mentioned above for picking a suit that...well...suits your figure still apply!) And don't forget a pair of awesome shoes! It's also perfectly acceptable to swap out the pants for a skirt, or throw that blazer over a professional dress.
Just Add Sunglasses
Seriously. Everyone feels more confident when they're wearing sunglasses! (Of course, don't wear them in your interview. Think of them as a fashionable morale booster.)
That's why we think you should top off your outfit with a pair of sunglasses that reflects your personality. We love a good pair of aviators, but you also can't go wrong with a classic, Ray-Ban adjacent silhouette. And then, of course, there's the Audrey-Hepburn-in-Breakfast-at-Tiffany's cat eye! Whatever you choose, wear them like the amazing college applicant you are. (Or, you know, just channel your inner Joe Biden.)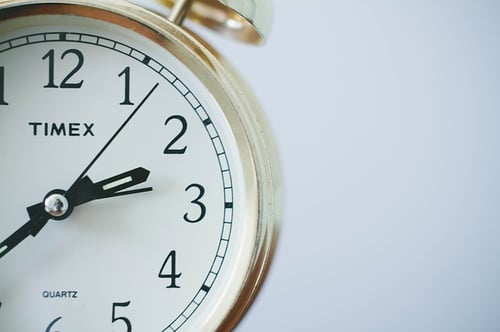 Tool 5: A Watch
Seriously. Being early to an interview is critical. Not only does it demonstrate that you're organized and prepared, it shows that you're excited about attending the school you're interviewing for! It also gives you a chance to review your notes one last time and take a few deep, centering breaths.
Because being on time is so important, so we recommend you wear a watch to your interview.
We can already hear you asking: "But why can't I just use my phone?" On the day of your interview, you need to have your phone on you but turned to silent--or better yet, airplane mode--and put away. First, science has shown that smartphones can distract us even when we're not using them, so it's best to put them away when you need to focus. Second, it's too tempting to check Twitter or Instagram instead of reviewing your notes and preparing for the super important task at hand!
Second, you'll want to be able to keep track of your time in the interview...and you won't be able to look at your phone without coming across as rude and disinterested. It's perfectly acceptable to occasionally glance a watch to see how much time you have left in your interview, or to subtly time yourself to make sure you're not rambling.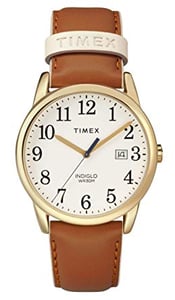 Luckily, there are lots of affordable watch options available, especially if you're not into wearing watches all the time. We love this Timex Easy Reader watch. (Don't worry, it also comes in men's styles, too.) Not only is it classic and classy, the numbers are big enough that you'll be able to discreetly check the time with a quick glance. It comes in three colors, has a leather band, and is water resistant to 30 meters! Not that you'll be swimming on the day of your interview...but hey! You never know.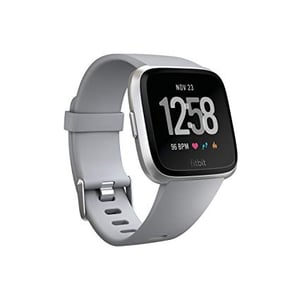 This can also be a great opportunity to make a long-term investment, too. After all, you'll be in college soon, and a smartwatch can help you stay healthy and productive. We're big fans of the Fitbit Versa Smart Watch. It's compatible with almost all phone operating systems, displays alerts (like calls, texts, and calendar appointments), lets you play music, and even guides you through workouts! It's a great tool to help you conquer your first year of college.
What's Next?
Before you run out and buy everything on our list, make sure you're college actually has an interview process! Here's a complete list of colleges that require entrance interviews. (Keep in mind that some schools require on-campus interviews for things like fellowships and endowed scholarships, so it's always best to double-check with your university.)
As we mentioned earlier, the key to having a good interview is to practice, practice, practice. Our top six tips for preparing for college interviews are a surefire way to help you knock your interview out of the park!
One of the best ways to land a college interview at your dream school is to knock your SAT or ACT out of the park. Learn more about what SAT and ACT scores mean for college admissions, then decide which test is right for you.
These recommendations are based solely on our knowledge and experience. If you purchase an item through one of our links, PrepScholar may receive a commission.
Have friends who also need help with test prep?
Share this article!
About the Author
Ashley Sufflé Robinson has a Ph.D. in 19th Century English Literature. As a content writer for PrepScholar, Ashley is passionate about giving college-bound students the in-depth information they need to get into the school of their dreams.
Get Free Guides
to Boost Your SAT/ACT