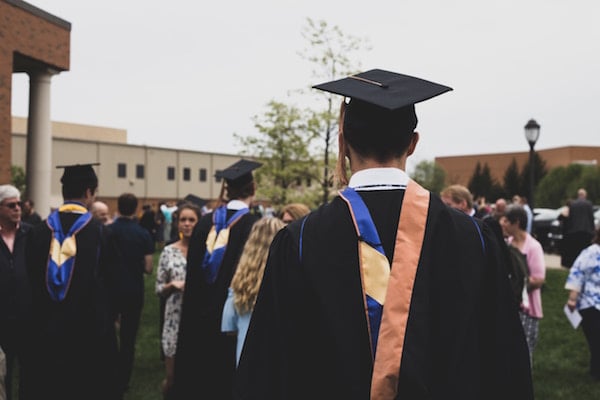 Before we jump into this list of the easiest college degrees, let's get one thing straight: there's no such thing as an easy bachelor's degree. Whatever degree you choose to pursue, you'll have to work really hard to complete it.
With that caveat out of the way, this article outlines the easiest majors, why they're easy, and what your career outlook will look like if you choose one of these college degrees.
How We Determined the Easiest Bachelor's Degrees
There's no set way to universally determine how easy a bachelor's degree is, as every major and every school has its own level of rigor. That being said, we used available statistics on GPA to determine our rankings of the easiest bachelor's degrees.
According to a study by Cornell University, most science majors tend to have lower than average GPAs, while the college majors we've selected for this list have a higher than average GPA. That means that for many students, achieving a higher GPA in these majors is not as difficult as it is in other majors.
Let's take a look at our list of the easiest majors.
The 14 Easiest Majors to Study in College
These are the easiest majors we've identified by highest average GPA.
#1: Psychology
Psychology majors study the inner workings of the human psyche. You'll learn how individuals behave within certain situations and figure out how to understand people's motivations and desires. As a psychology major, you'll learn a number of useful skills, like analysis and communication.
As an undergraduate studying psychology, you'll take some entry-level courses of statistics and analysis. The more difficult coursework comes later, if you choose to pursue an advanced degree.
Psychology majors earn a median salary of $57,000, making this a solid career choice if you're looking to earn more money.
#2: Criminal Justice
A criminal justice degree is a great degree to have if you'd like to work in safety and security. Criminal justice majors command an average salary of $49,000+ a year. A criminal justice investigator might become a police officer, a probation officer, a private detective, or something else.
Criminal justice degrees are typically not reading or writing intensive, making them easier than other majors.
#3: English
If you love reading and analyzing texts, an English major might be a great fit for you. There are a wide variety of career paths available to English majors - which is both a good and a bad thing. While you have skills that are applicable to many careers, it could be hard to narrow down what you want to do.
As an English major, you won't have to do much (if any) work in the math or science fields. Depending on your program, you may spend more of your time on shorter, analysis papers, rather than larger research papers.
English majors make an average of $55,000 a year.
#4: Education
Pursuing an education major will help you become a teacher. As an education major, you might specialize in special education, elementary education, or secondary education. You'll learn the theory behind being an effective teacher, choose a specialty, and get lots of practice.
Education majors are easier than others because they focus on educational theory and hands-on practice, rather than more complicated math or science topics. While you might need to student teach without pay for a year after college, education majors earn an average of $55,00 per year.
#5: Social Work
A social work major helps you make a difference in the world. When majoring in social work, you'll learn how to provide services that help some of society's most vulnerable people.
Social work majors typically don't require upper-level math or science courses, which makes achieving a high GPA easier. You'll earn an average salary of $49,000 as a social work major.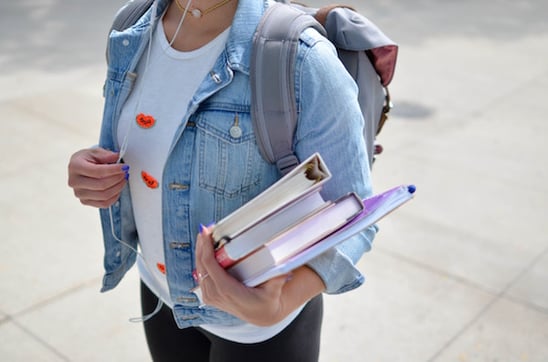 #6: Sociology
Sociology majors study human behavior through the collection and observation of data. You'll learn about connections between people, which can prepare you for work in human resources, market research, and more.
Most sociology courses don't require a ton of heavy reading or long writing assignments, which makes this major a bit easier than others. Sociology majors earn an average salary of $56,000.
#7: Communications
If you major in communications, you'll learn about journalism, public relations, marketing, and more. You'll learn a lot of broad skills with a communications degree that can help you get a job in a number of fields. A communications major is easier because of the lack of advanced science, math, or writing coursework you'll do.
Communications majors earn an average salary of $60,000.
#8: History
History majors study world events that have happened from the beginning of recorded time up through modern day. As a history major, you'll learn to analyze and make sense of what happened in the past.
History majors might be considered easier than other majors because of the lack of lab work and technical writing required. You'll spend a lot of your time as a history major analyzing older texts and writing papers on your thoughts.
History majors have a number of career paths available to them, from lawyer to teacher. History majors earn an average of $62,000 per year.
#9: Health
As a health major, you might pursue a degree in Health Science or Health Administration. Health degrees are often a good way to prepare for a more advanced degree in the healthcare field, like physical or occupational therapy.
Health degrees are easier than life or physical science degrees. As a health major, you'll learn more about the theory behind the science, rather than focusing on statistics, lab work and analysis. The more entry-level science of a health degree makes this major easier than other pathways into healthcare.
Health majors have an average salary of $60,000 a year.
#10: Creative Writing
A creative writing degree will help you establish useful communication skills as analyze existing writing, make your own new work, and give and receive feedback from your peers.
A creative writing major can be time-consuming (think of all the hours spent with writer's block), but you won't have to worry about spending time in the lab or doing advanced math. Creative writing majors earn an average of $50,000.
#11: Anthropology
Anthropology is the study of cultural history and the evolution of social relationships. Anthropology also often encompasses archaeology, so anthropology majors might spend time in the field on digs.
As an anthropology major, you'll take a mix of anthropology, history, and sociology classes. You'll read and write a lot, but won't have to do any advanced statistics or other types of math.
Anthropology majors earn an average of $55,000 when they graduate.
#12: Music
Music majors have a number of different career options: they might try to be performers or music teachers or engineers. A music major can be mentally difficult - you'll have to practice a lot and deal with your end of semester performance evaluations.
However, music majors don't have to take any difficult math or science courses and also won't have to do a ton of reading or writing, making this major easier than others. You will spend a lot of time in the practice room, so be sure you're committed to playing music before you start.
You can expect to earn an average of $54,000 as a music major.
#13: Humanities
Humanities majors cover a number of different topics, like history, philosophy and religion. A humanities major is great if you like all of those subjects and can't decide which to pick. Through your humanities major, you'll learn skills in writing, reading, critical thinking, and communication.
Like an English or liberal arts major, a humanities major has a lot of career options and an average salary of $59,000.
#14: Religious Studies
A religious studies major studies the major religious movements and philosophies throughout history. As a religious studies major, you'll do a lot of reading, writing, and analyzing, but won't have to do a ton of math or science.
A religious studies major earns an average of $53,000.
Easiest College Degrees: The Bottom Line
What's the easiest college degree? It depends on what you're good at and where you're studying. That being said, the majors listed in this article have higher average GPAs than other majors, meaning they are more accessible than others.
What's Next?
Getting ready to take the GED? Read our complete guide on GEDs for everything you need to know about this important exam.
If you're hoping to attend college but are unsure how to begin the search process, check out this step by step guide for doing college research.
Thinking about going to college but not sure how much of a time commitment it will be? Find out more with our guides to how long a bachelor's degree takes and the fastest (legitimate) online bachelor's degrees.
You may choose to attend community college for a year or two and then transfer to a four-year college. Learn whether you should attend community college first or read our complete guide to transferring to four-year colleges to learn more about this process.
Have friends who also need help with test prep?
Share this article!
About the Author
Hayley Milliman is a former teacher turned writer who blogs about education, history, and technology. When she was a teacher, Hayley's students regularly scored in the 99th percentile thanks to her passion for making topics digestible and accessible. In addition to her work for PrepScholar, Hayley is the author of Museum Hack's Guide to History's Fiercest Females.
Get Free Guides
to Boost Your SAT/ACT