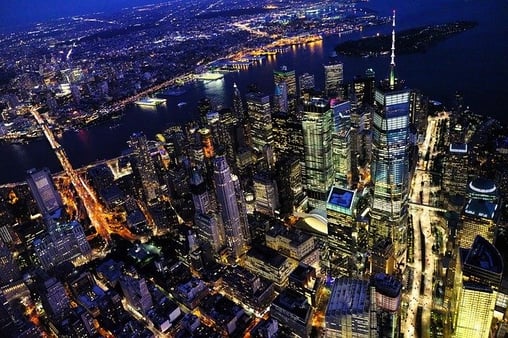 Thinking about attending a SUNY or CUNY school but aren't sure where to start or even what the differences between the two are? We're here to help! Read this guide to get an overview of both CUNY and SUNY schools, see how they compare across different areas such as academics, cost, and student life, and learn the four steps to follow to decide which school is best for you.
What Are SUNY Schools?
SUNY (pronounced "soo-nee") stands for the State University of New York, and it's the largest public university system in the United States. Currently, about 360,000 students are enrolled in credit-bearing courses. SUNY also has a large online course offering, called Open SUNY, with nearly 193,000 students taking online classes through it per year. In total, SUNY enrolls about 1.3 million students across its entire portfolio of credit- and non-credit courses and programs.
SUNY was established in 1948 as a way to provide an affordable college education to students of New York, and it today includes 64 institutions. These schools fall into five groups: university centers, doctoral-granting institutions, comprehensive colleges, technology colleges, and community colleges. For undergraduates, the university centers are typically considered the most rigorous schools, as well as the most difficult to get into. They have acceptance rates ranging from about 40% to 95%. Here are the SUNY schools:
University Centers
University at Albany
Binghamton University
University at Buffalo
Stony Brook University
Comprehensive Colleges
Buffalo State College
SUNY Brockport
SUNY Cortland
SUNY Empire State College
SUNY Fredonia
SUNY Geneseo
Purchase College
SUNY New Paltz
SUNY Old Westbury
SUNY Oneonta
SUNY Oswego
SUNY Plattsburgh
SUNY Potsdam
Technology Colleges
Alfred State College
SUNY Canton
SUNY Cobleskill
SUNY Delhi
Farmingdale State College
Fashion Institute of Technology (FIT)
SUNY Maritime College
SUNY Morrisville
Graduate Degree Granting Institutions
NYS College of Ceramics at Alfred University
NYS College of Agriculture and Life Sciences at Cornell University
NYS College of Human Ecology at Cornell University
NYS College of Industrial and Labor Relations at Cornell University
NYS College of Veterinary Medicine at Cornell University
SUNY College of Environmental Science and Forestry (ESF)
SUNY College of Optometry
SUNY Downstate Health Sciences University
SUNY Polytechnic Institute
Upstate Medical University
Community Colleges
SUNY Adirondack
SUNY Broome Community College
Cayuga Community College
Clinton Community College
Columbia-Greene Community College
Corning Community College
Dutchess Community College
Erie Community College
Finger Lakes Community College
Fulton-Montgomery Community College
Genesee Community College
Herkimer County Community College
Hudson Valley Community College
Jamestown Community College
Jefferson Community College
Mohawk Valley Community College
Monroe Community College
Nassau Community College
Niagara County Community College
North Country Community College
Onondaga Community College
Orange County Community College
Rockland Community College
SUNY Schenectady Community College
Suffolk County Community College
Sullivan County Community College
Tompkins Cortland Community College
Ulster County Community College
Westchester Community College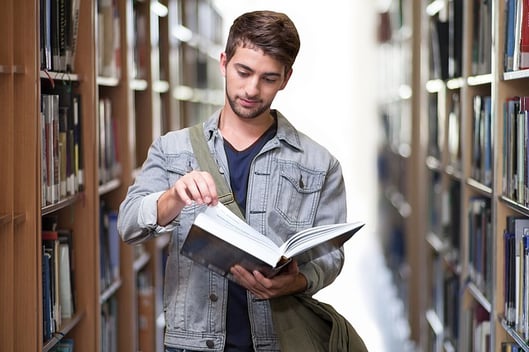 What Are CUNY Schools?
CUNY (pronounced "Q-nee") stands for the City University of New York, which is a system of public colleges in New York City. CUNY's mission is to provide students with a high-quality education at an affordable price. CUNY includes both four-year colleges and community colleges. In total, the CUNY system offers more than 1,750 degree programs and 1,800 clubs.
CUNY schools range in competitiveness, with some having open admissions (where all applicants are accepted) to some four-years schools having acceptance rates below 40%.
Roughly 271,000 students attend a CUNY school on either a full-time or part-time basis, and the CUNY system is the largest comprehensive university system in the United States. It also has one of the most diverse student bodies in the country. CUNY consists of 25 undergraduate and graduate schools, located in all five boroughs.
Four-Year Colleges
Baruch College
Brooklyn College
College of Staten Island
Hunter College
John Jay College of Criminal Justice
Lehman College
Medgar Evers College
New York City College of Technology (City Tech)
Queens College
The City College of New York
York College
Community Colleges
Borough of Manhattan Community College
Bronx Community College
Guttman Community College
Hostos Community College
Kingsborough Community College
LaGuardia Community College
Queensborough Community College
Graduate, Honors, and Professional Colleges
Craig Newmark Graduate School of Journalism at CUNY
CUNY Graduate Center
CUNY Graduate School of Public Health and Health Policy
CUNY School of Labor and Urban Studies
CUNY School of Law
CUNY School of Professional Studies
Macaulay Honors College
CUNY vs SUNY Schools
Both CUNY and SUNY schools are known for strong academics, accomplished faculty, lower tuition costs, and strong financial aid. But what are the differences between the two? Below is a chart comparing CUNY vs SUNY schools on a variety of factors. We discuss the key factors below.
CUNY

SUNY

Location

5 boroughs of New York City

Throughout New York state

Number of schools

25

64

Number of degree programs

2,800+

7,000+

Total undergrad student enrollment

241,080

319,011

Total graduate student enrollment

30,162

44,601

Estimate enrollment of largest and smallest 4-year schools

Largest: about 23,000 students

Smallest: about 6,000 students

Largest: 32,099 students

Smallest: 409 students

Estimated enrollment of largest and smallest community colleges

Largest: 26,000 students

Smallest: 1,000 students

Largest: 20,043 students

Smallest: 994 students

Graduation rate for students in 4 year programs

57.4% six-year graduation rate
23.8% four-year graduation rate

67.5% six-year graduation rate
55.9% four-year graduation rate

Gender ratio

56.9% female

43.1% male

55.6% female
44.4% male

Ethnicity breakdown

21.6% Asian/Pacific Islander
26% Black
31.7% Hispanic
0.3% American Indian/Alaskan Native
20.4% White

8.3% Asian/Pacific Islander
10.4% Black or African American
15.1% Hispanic/Latino
0.4% American Indian/Alaska Native
52.5% White

Commuter schools?

Most are

Some are

In-state tuition (for four-year colleges)

$6,930 per year (four-year colleges)

$4,800 per year (community colleges)

$7,070 per year (four-year colleges)

$5,145 per year (community colleges)

Out-of-state tuition (for four-year colleges)

$18,600 per year

$16,980 per year

Funding

From both NYC and New York state

From New York state
Academic Reputation
You can receive an excellent education at both SUNY and CUNY schools as long as you're ready to put in the work. However, SUNY schools do generally have a stronger academic reputation, particularly the university center schools.
On average, SUNY schools are more difficult to get into than CUNY schools, and only CUNY has schools with open admissions policies. Additionally, SUNY has a higher average graduation rate compared to CUNY (67.5% compared to 57.4%), and higher graduation rates can sometimes indicate the students at that school are better prepared to succeed in college.
However, reputation can also vary widely depending on what field you want to study, so if you have an idea of what you want to major in, it's a good idea to research that specific major at the schools you're interested in.
Location
Both SUNY and CUNY schools are located in New York, but CUNY schools are located only within New York City, while SUNY schools are located throughout the state (as well as Jamestown Community College, which is in Pennsylvania).
If you want to live in New York City, CUNY has schools in each of the city's five boroughs. There are a few SUNY schools in NYC, including SUNY Downstate Health Sciences University and the Fashion Institute of Technology, but the vast majority of its schools are located outside of NYC.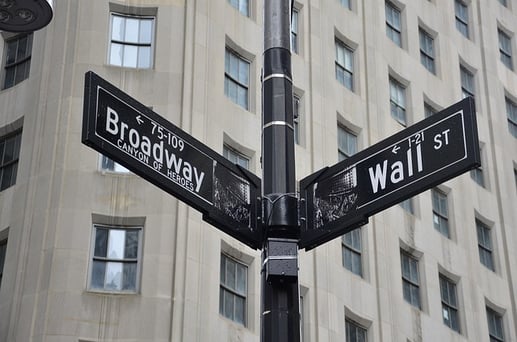 Cost
Both SUNY and CUNY schools pride themselves on being affordable higher education options for New York students. For in-state students, tuition for four-year programs at both schools is roughly $7,000 a year, which is lower than the average cost of two-thirds of public colleges in the United States.
Additional funding from the state (for SUNY) and the city and state (for CUNY) provides scholarships to many students that lower the cost even more. The average net cost for a CUNY student is $4,000 to $6,000 per year, and because many CUNY students are commuters, they don't have to pay room and board either. Net costs for SUNY, while still more affordable than the majority of other public colleges, vary more depending on which school you attend, and some have requirements that freshmen must live on campus. However, tuition is lower at SUNY for out-of-state students.
Additionally, under an agreement signed in 2017, students whose families make less than $125,000 a year will have tuition waived at SUNY and CUNY schools. The program is known as the Excelsior Scholarship, and it does require you to stay and work in New York State after your scholarship for the amount of time for which you received your tuition award.
School Types
SUNY has nearly three times the number of schools as CUNY, and, as such, has a wider array of school and program types. While both schools have traditional four-year schools and community colleges, SUNY has a wider variety of schools and degree offerings. There are also many more options for graduate degree programs at SUNY compared to CUNY. While both CUNY and SUNY offer a wide range of degree programs for undergraduates, those looking for something more specialized may find the program at SUNY, but not CUNY.
Student Body
There isn't a whole lot of difference between CUNY and SUNY student body makeup. Both have diverse student bodies, as well as many students who come from immigrant families or are immigrants themselves, as well as students who are the first in their families to attend college. Additionally, roughly 90% of the student body at both SUNY and CUNY are in-state students from New York.
Student Experience
You can have vastly different college experiences depending on which of the SUNY or CUNY schools you decide to attend, however there are some general trends to be aware of.
Most CUNY students are commuters, and this means both you could spend a long time getting to class each day (CUNY commutes are notoriously long) and have less of a traditional college experience because few students live together in dorms.
School sizes for both SUNY and CUNY range from just under 1,000 students to well over 10,000 students, although SUNY's biggest four-year school, University at Buffalo, has nearly three times as many students as CUNY's largest four-year school. Both also have a wide variety of student clubs and activities to help students feel more a part of the school.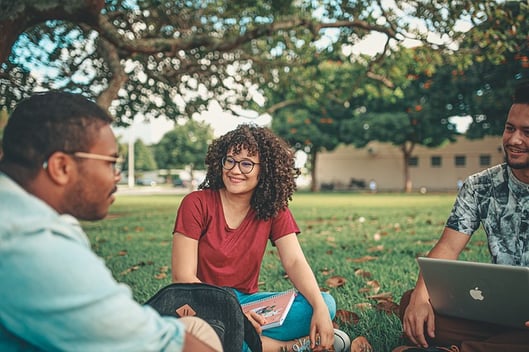 How to Decide Between SUNY and CUNY Schools
Now that you know all about CUNY vs SUNY schools, how do you decide which school to actually attend? Work through the four steps below to find the best school for you.
#1: Decide What You Want to Study
Before you dive into comparing CUNY vs SUNY schools, you should have a general idea of what you want to study. Not all the schools offer the same academic programs, so if you're set on a certain area of study, you want to make sure you attend a school that offers it. The easiest way to do this is to use the CUNY major search tool and the SUNY major search tool. Using these tools, you can select a major or field of study you're interested in and see which schools offer it.
If you're not sure what to study, that's fine; many students don't know until they're in college. However, you should have a good idea of what type of school you want to attend, whether a community college, technical school, or a traditional four-year school. Otherwise, you could have a difficult time narrowing down which schools to apply to and attend, and you might end up at a school that doesn't offer the types of programs or degrees you're interested in.
#2: Consider the Type of College Experience You Want
There are tons of factors to consider when thinking about your ideal college experience. Are you dreaming of attending school in New York City? If so, then CUNY will give you more options. Do you want a classic college experience, complete with living in the dorms and having most of your friends on campus? Then SUNY colleges are probably a better fit for you. Consider these factors when thinking about what you want from college:
Do you want to live in NYC or are you happy going to college in other parts of the state?
Do you want to commute or live on campus?
Would you prefer a large school or a small school?
Do you want to attend a specialized school or one with a variety of majors?
Are there specific sports or clubs you want your school to have?
#3: Compare Admitted Student Profiles at Different Schools
Both CUNY and SUNY schools have a wide range of acceptance rates and study body academic profiles. Some schools in these systems are much more difficult to get into than others, and it's important you have a solid understanding of which SUNY and CUNY schools are your safety schools, which are your target schools, and if any of them are reach schools. Then you can be sure you apply to at least some schools that you have a solid chance of getting into but will also be appropriately challenging for you. You'll do this by comparing your GPA and test scores to averages of the schools you're interested in. Check out CUNY admission profiles and the SUNY admission profiles to get that information.
If your GPA and scores are below those of the school you're looking at, then that school is more of a reach and you may need to raise your GPA and/or test scores to have a good chance of getting accepted. If they're close to the same, then that's a target school, and if they're significantly above the school's, then it's a safety school. We recommend applying to at least one school in each category.
#4: Consider Costs
Finally, it's important to have a good estimate of what a particular school will cost to attend before you commit to it. You can estimate the cost of attending different CUNY schools and SUNY schools using their net price calculator schools, and remember that both SUNY and CUNY schools offer numerous scholarships for students to help lower costs even more. And don't forget about the Excelsior Scholarship if your family income is less than $125,000 a year and you're willing to stay in New York for several years after you graduate.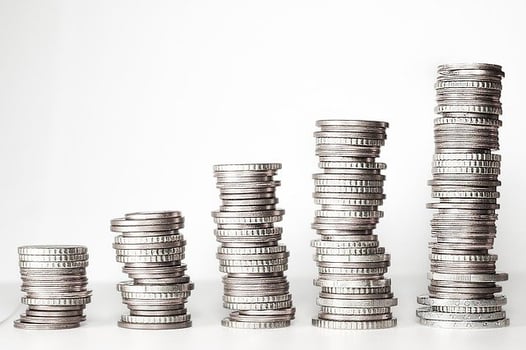 Summary: The Difference Between CUNY and SUNY
Want to compare CUNY vs SUNY schools? What is the difference between CUNY and SUNY school systems? Both are large public school systems developed to provide New York students with affordable and high-quality options for college.
You can get an excellent education at schools in either system, but there are some differences between the two. CUNY schools are exclusively in New York City, while SUNY schools are located throughout the state, and SUNY Colleges in New York City are very limited.
SUNY colleges are often larger and more academically rigorous, but both are known for distinguished professors and alumni. To decide which school to attend, be sure to think about what you want to study, analyze the type of college experience you want, learn how you compare to admitted students at different schools, and research costs.
What's Next?
Want to learn more about CUNY schools? You can by reading our complete guide to CUNY.
What are the best CUNY schools? We've ranked CUNY schools in a variety of categories so you can be sure to choose the best for you.
Considering schools beyond CUNY and SUNY? Read our guide on making a college list to learn which colleges you should be applying to.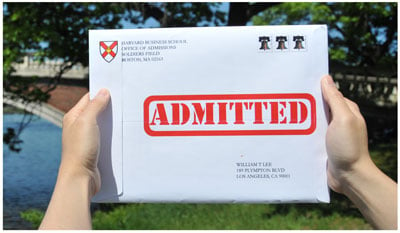 Want to build the best possible college application?
We can help. PrepScholar Admissions is the world's best admissions consulting service. We combine world-class admissions counselors with our data-driven, proprietary admissions strategies. We've overseen thousands of students get into their top choice schools, from state colleges to the Ivy League.
We know what kinds of students colleges want to admit. We want to get you admitted to your dream schools.
Learn more about PrepScholar Admissions to maximize your chance of getting in.
Have friends who also need help with test prep?
Share this article!
About the Author
Christine graduated from Michigan State University with degrees in Environmental Biology and Geography and received her Master's from Duke University. In high school she scored in the 99th percentile on the SAT and was named a National Merit Finalist. She has taught English and biology in several countries.
Get Free Guides
to Boost Your SAT/ACT