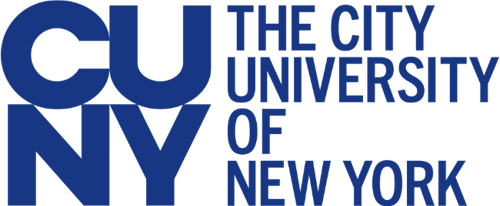 Those applying to college—especially those in New York City—have most definitely heard of CUNY, a famous university system in New York. But what does CUNY stand for? Even more importantly, what is CUNY in terms of the schools it comprises, the academics it offers, and the opportunities it provides students?
We look at all of these questions in detail below, beginning with an overview of the CUNY meaning. We also go over the pros and cons of attending a CUNY school and give you helpful tips for picking the best CUNY school for you.
What Is CUNY? Overview
So what does CUNY stand for? CUNY (pronounced "Q-nee") is an acronym for The City University of New York , a system of public colleges in New York City. It's the biggest urban university system in the US.
For more than a century, the main mission of CUNY has been to provide students in New York and the US with a high-quality, affordable education . The main draws of CUNY are its high academic standards, renowned faculty, and low tuition costs (combined with better financial aid).
Most four-year CUNY schools are also at least somewhat competitive in terms of admission, with acceptance rates ranging from 100% (i.e., open admission) to just 36%.
At present, there are 25 colleges and graduate schools in the CUNY system; these can be found all around the five boroughs of New York City. Here's the full list of CUNY schools , arranged by institution type:
Four-Year Colleges
Baruch College
Brooklyn College
College of Staten Island
Hunter College
John Jay College of Criminal Justice
Lehman College
Macaulay Honors College
Medgar Evers College
New York City College of Technology
Queens College
The City College of New York
York College
Two-Year Community Colleges
Borough of Manhattan Community College
Bronx Community College
Guttman Community College
Hostos Community College
Kingsborough Community College
LaGuardia Community College
Queensborough Community College
Graduate and Professional Schools
Craig Newmark Graduate School of Journalism at CUNY
CUNY Graduate Center
CUNY Graduate School of Public Health and Health Policy
CUNY School of Labor and Urban Studies
CUNY School of Law
CUNY School of Professional Studies
As a whole, the CUNY system offers more than 1,750 degree programs and 1,800 clubs .
You might have heard of SUNY, which is a different New York State-based public university system. Unlike CUNY, which is located exclusively in New York City and receives funding from the state and city, SUNY (short for the State University of New York) is state-funded and has more than 60 campuses all around the state . For more on CUNY vs SUNY, check out our guide .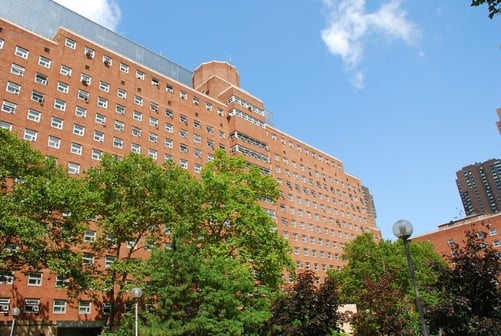 >Hunter College ( Berellian [Alex Lorenz] /Flickr)
CUNY Students & Enrollment Numbers
In total, the CUNY two- and four-year undergraduate colleges have about 40,000 students . CUNY enrollment numbers vary quite a bit among the colleges , with some having student bodies of more than 15,000 people and others having fewer than 8,000.
Of all the four-year schools, the New York City College of Technology, or City Tech, wins the award for largest undergrad enrollment, with 17,000 students. Meanwhile, Medgar Evers College has the smallest undergrad population at just short of 7,000 students.
As for the CUNY community colleges, Borough of Manhattan Community College has a whopping 27,000 total students , whereas Guttman Community College has only 1,000.
So what types of students attend CUNY schools? While most students are in-state students, CUNY is committed to diversity and welcomes students from all locations and backgrounds. According to the CUNY website , 44% of students are first-generation Americans while about 20% are the first in their families to attend college.
Furthermore, most CUNY schools are considered commuter schools since most of their students commute to college and do not live in campus housing (if even offered). This makes sense when we remember that all CUNY schools are situated in popular urban areas where public transportation is ample and housing is more difficult to find and make room for on campuses.
CUNY Costs & Financial Aid
As mentioned, part of what makes CUNY schools so attractive to students is its bang for your buck. In-state tuition for one year at any four-year CUNY college is just $6,930 .
While the net cost to attend a CUNY school will vary slightly depending on the college, it is typically around $4,000-$6,000 a year . ("Net cost" refers to the total cost you pay after getting any grants or scholarships.) That's without a doubt a great price to pay for a public college education (assuming you're a New York resident).
If you're not a resident of New York State, you'll have to pay much more in tuition and fees in order to attend CUNY. Currently, out-of-state tuition at CUNY (for all four-year colleges) is set at $18,600 per year . However, that cost is much less than the average tuition cost for both out-of-state public universities ($26,820) and private universities ($36,880) in the US, according to research conducted by the College Board in 2019 .
The takeaway? Regardless of whether you're an in-state or out-of-state student, you're likely going to save money if you choose to attend a CUNY school.
In addition, CUNY offers more than 1,000 scholarships . So even if the tuition and fees are too high for you, don't worry — you can easily apply for some scholarships in a bid to win some extra cash.
Speaking of saving money, it was announced in 2017 that soon CUNY (and SUNY) would offer free tuition to students whose families have incomes of up to $125,000 a year . This plan is in the process of being implemented and will definitely save lots of students big sums of money! The program is called the Excelsior Scholarship .
The only drawback with this scholarship is that you must stay and work in New York State after your scholarship for the same amount of time for which you received your award, so if you're not planning on staying in the area, it's probably not worth attending a CUNY school under this plan.
CUNY Application Process
Applying to CUNY is actually a pretty simple process. All first-year applicants must apply via the CUNY Application online , which allows you to apply to multiple campuses all at once (should you want to). You may apply to up to six CUNY colleges.
The priority application deadline for a fall semester start is February 1, 2020 , whereas the priority application deadline for a spring start is September 15, 2020 . After both deadlines, applicants are admitted on a rolling basis .
In addition to the online application, you'll need to submit the following:
High school transcripts
SAT/ACT scores
Letters of recommendation (depending on college/program)
Personal statement (depending on college/program)
Supplemental application (depending on college/program)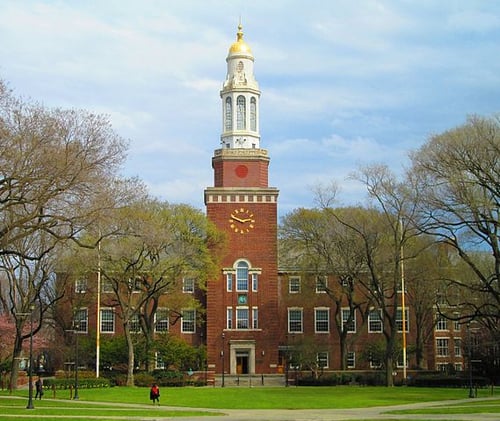 Brooklyn College ( Beyond My Ken /Wikimedia Commons)
6 Pros and Cons of Attending a CUNY College
Thinking of attending CUNY? Before you apply, it's important to be aware of the main advantages and disadvantages of going to a college here.
Pros of Attending CUNY
All campuses are in a convenient, urban location. One of the biggest pros of attending a CUNY college is the huge number of academic and professional opportunities you'll have due to your being in such a central location. Not only are there tons of networking events, but CUNY also collaborates often with nonprofits and other groups around New York to provide students with hands-on work experience.
It's cheaper than many public universities

—

and still good quality. As we saw, the cost of attendance here is cheaper than it is at many other public US universities, and that's for both in-state and out-of-state students. What's more, in-state students can now potentially qualify for free tuition if their family makes less than $125,000 a year. This is great when we consider that many CUNY schools are home to top professors and groundbreaking research.
Student populations are very diverse. Building an eclectic community of faculty, staff, and students is a critical part of the CUNY mission and allows students to feel safe and accepted for who they are.
Cons of Attending CUNY
Most students commute to campus, so you most likely won't get a traditional college experience. This could be a pro if you have no desire to live in a dorm and spend extended amounts of time on campus, but for many, the lack of social opportunities and roommates might make them feel as if they're missing out.
Not all CUNY colleges are created equal. This is probably a given, but some CUNY schools are much better academically than others . So before you apply, make sure that you do your research and have a clear understanding of which colleges have higher student satisfaction and better rankings on college lists by reputable publications such as US News and Forbes .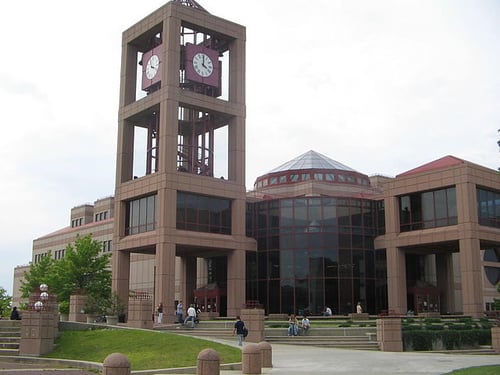 Queens College ( Faisal0926 /Wikimedia Commons)
How to Decide Which CUNY Schools to Apply To: 5 Tips
You've decided that you want to attend a CUNY school for college —great! B ut which ones should you apply to? After all, no two CUNY campuses are exactly alike! Here are five key tips to help you make your selections.
#1: Think About Your Academic Interests
First off, what do you want to study in college? Do you already know what you want to major in? It helps to have answers to these questions, but it's OK if you don't just yet.
Not all CUNY colleges offer the same academic programs , so it's important that you get a clear sense of which ones will be a better fit for your academic interests.
The easiest way to find this information is to use the CUNY major search tool . With this tool, you can simply select a major or field you're interested in and then see which CUNY schools offer it.
For example, if you wanted to study Ancient Greek, you'd find that only Queens College offers this as a major. However, if you wanted to study a more popular field such as anthropology, you'd find that most undergraduate CUNY colleges have an anthro major.
#2: Visit the Campuses
Oftentimes, seeing a campus in person will help you determine whether that school will be a good fit for you —a nd the same rule applies to CUNY colleges.
CUNY might be one gigantic university system, but that doesn't mean all its campuses are identical. Some campuses, such as York College and Lehman College, are in more suburban areas, whereas others, such as Baruch and Medgar Evers, are far more metropolitan .
Try to visit the campuses of any (and all) CUNY colleges you're interested in. Taking tours is a good way to familiarize yourself with the campus facilities and get a feel for the social scene. If you can't visit a campus directly, see whether you can take a virtual campus tour through the school's official website.
#3: Decide What Size School You'd Prefer
We mentioned this briefly above, but CUNY colleges can differ greatly in size/student enrollment, so if you're looking for a larger or smaller atmosphere, you'll need to figure out ahead of time how big each school you're considering actually is.
At the senior colleges, undergraduate enrollment ranges from 7,000 to 17,000 students . Medgar Evers College and York College offer the most intimate student atmosphere.
#4: Compare Your Academic Profile With Those of Admitted Students
Because not all CUNY colleges are the same, some will be a lot harder to get into than others .
Before you apply, take some time to figure out which CUNY colleges are your safeties , your target schools , and (if any) your reach schools . This way, you won't accidentally apply to only super-hard schools!
To figure out which CUNY schools are your safeties, targets, and reaches, you'll need to compare your academic profile with those of recently admitted applicants . In other words, you'll look at how your GPA and test scores stack up with that school's averages. You can do this by going to the CUNY Academic Profiles page .
If your GPA and test scores are below those of your CUNY school, then that school is considered a reach. If they're (almost) the same, then that's a target school. And if they're way above, then that's a safety school.
If you're applying to the maximum number of CUNY schools (six), it's a smart idea to have two safety schools, two target schools, and two reach schools .
#5: Consider Financial Aid and Scholarship Opportunities
Even though CUNY as a whole is pretty inexpensive and offers many options for financial aid and scholarships, you might have better luck getting aid from one school than another. Remember that each individual college has its own set of scholarships as well, so it's critical that you look into these by perusing the financial aid sections on your schools' websites.
You can also use the main CUNY scholarships page to see what's available for each college .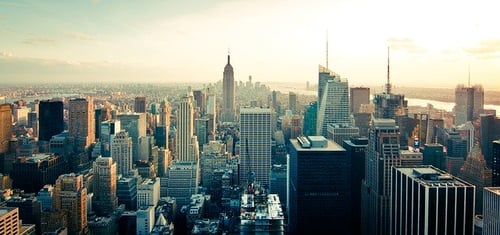 Recap: What Does CUNY Stand For? What Is CUNY Overall?
The CUNY meaning is simple: it's an acronym for The City University of New York , a renowned public university system with 25 campuses spread around all five boroughs of New York City. It's composed of seven community colleges, 12 four-year colleges, and six graduate and professional schools. CUNY is well known for its high-quality academics and low tuition costs.
While many people apply to CUNY, it's important to be aware of the pros and cons of the system before you submit your applications. Some of the biggest pros include the low (and possibly free) tuition costs, the convenient locations of the campuses, and the diversity of the people.
However, notable cons include the lack of a traditional college experience for commuter students, lengthy and stressful commute times, and low-ranked CUNY colleges that aren't nearly as good as other more prestigious ones.
Before you submit your applications, be sure that you are applying to the right CUNY schools for you. Consider important factors such as size, majors offered, campus atmosphere, and financial aid to figure out which CUNY schools might suit you better than others.
What's Next?
Now you know the CUNY definition, but what are the best CUNY schools? Check out our ranking list to learn about the top CUNY schools you can attend for your undergraduate degree and what makes them so special .
What's the difference between CUNY and SUNY? Our in-depth guide goes over everything you need to know about these two New York-based university systems .
Not sure which colleges you should apply to? Get tips on how to come up with a college list and then read our guide to what looks good on a college application to ensure yours really stands out.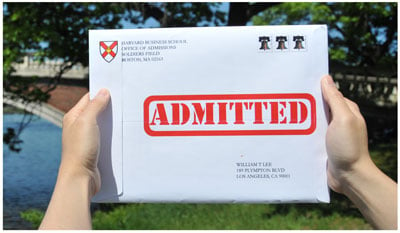 Want to build the best possible college application?
We can help. PrepScholar Admissions is the world's best admissions consulting service. We combine world-class admissions counselors with our data-driven, proprietary admissions strategies . We've overseen thousands of students get into their top choice schools , from state colleges to the Ivy League.
We know what kinds of students colleges want to admit. We want to get you admitted to your dream schools .
Learn more about PrepScholar Admissions to maximize your chance of getting in.
Have friends who also need help with test prep?
Share this article!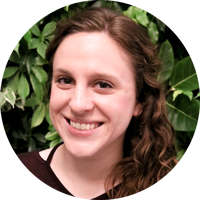 About the Author
Hannah received her MA in Japanese Studies from the University of Michigan and holds a bachelor's degree from the University of Southern California. From 2013 to 2015, she taught English in Japan via the JET Program. She is passionate about education, writing, and travel.
Get Free Guides
to Boost Your SAT/ACT