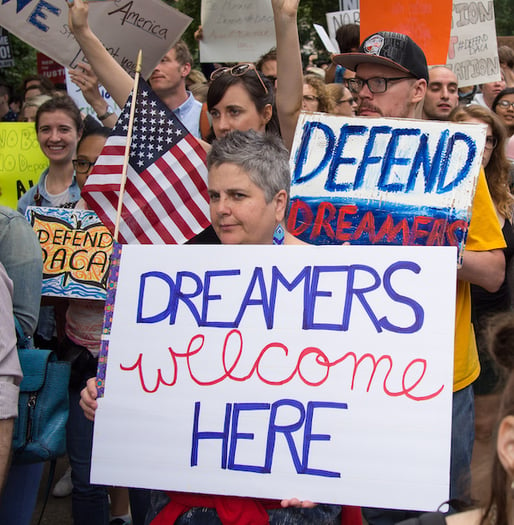 Thousands of DACA recipients graduate from U.S. high schools every year, but only a small percentage of these students go on to attend college. But many of those graduates don't attend college because they can't afford it.
But did you know that there are actually many financial aid opportunities that DACA recipients are eligible for, including numerous scholarships? Financial aid can help make even the most expensive colleges affordable!
We've composed a guide to scholarships for DACA students to help you locate and navigate the financial aid opportunities for DACA recipients. In this guide, we'll explain what DACA is, who qualifies for DACA scholarships, and where DACA scholarships are accepted. After that, we'll provide a list of the 12 best DACA scholarships and give you four tips for applying for DACA scholarships.
Feature image: Rhododendrites/Wikimedia
What Is DACA?
DACA stands for "Deferred Action for Childhood Arrivals." The acronym comes from a 2012 government memo that established application criteria for "deferred action" for illegal immigrants who came to the U.S. from another country.
DACA is available for undocumented people who were children or young adults when they immigrated to the United States. DACA recipients receive a two-year, renewable "deferred action" period from deportation. During the deferred action period(s), DACA recipients, also commonly called "DREAMers," are eligible for a work permit in the U.S.
How Do You Qualify for DACA?
The criteria for qualifying for DACA is pretty specific. You have to:
Be undocumented
Be under 31 years of age as of June 15, 2012
Have come to the United States while under the age of 16
Have lived continuously in the United States from June 15, 2007 to today
Live in the U.S. at the time you request DACA status
Be enrolled in high school, graduated high school, have a GED, or have been honorably discharged from the U.S. military
Have not been convicted of a felony, a significant misdemeanor, or three misdemeanors of any kind
Not pose a threat to either national security or public safety
If you meet this criteria, you can apply for DACA and deferred action using the DACA form.
Can DACA Recipients Attend College in the United States?
If you're awarded DACA, you're eligible to receive a work permit in the United States, and you're also eligible to apply to and attend U.S. colleges and universities.
Put another way, if you receive DACA, you can attend college in the United States.
Since DACA was established as an immigration policy in the U.S., many organizations have begun offering scholarships specifically for DACA recipients. These scholarships are intended to help DREAMers finance their college education, since other federal financial aid options are not available to them.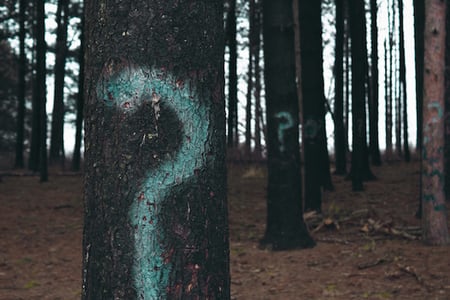 Who Qualifies for DACA Scholarships (and How)?
In order to qualify for DACA scholarships, which are sometimes called DREAMer scholarships, you first have to apply for and receive DACA. You won't be able to receive a DACA scholarship without this documentation! Because of this stipulation, those who have the means to do so should apply for DACA before applying for admission to U.S. colleges and universities.
In addition to receiving DACA, you also have to get accepted to or be a current student at a U.S. college or university in order to be eligible for a DACA scholarship. There are many scholarships you can apply for and receive prior to getting accepted to college—you'll just have to show proof of your acceptance and then actually enroll and attend in order to receive the scholarship funds.
Another thing to keep in mind is that many general scholarships that are open to DACA recipients even if the scholarship doesn't explicitly state that on the application. Look for awards that don't ask for immigration or citizenship on the application. It's also a good idea to contact the scholarship committee if you're unsure about whether you qualify for an award.
Where DACA Scholarships Are Accepted
There is no federal law in the U.S. that prevents DACA recipients or undocumented individuals from attending college. However, public colleges and universities are inconsistent in the way that they treat DACA recipients who apply for admission. Since some states (like Alabama and South Carolina) have legislation in place that denies college admission to DACA recipients, public universities in those states don't accept DACA or DREAMers scholarships, either.
The good news is that several states that do offer college admission to DREAMers also offer resident DACA recipients in-state tuition. In-state tuition comes with a much lower price tag than out-of-state tuition or tuition for international students (both of which are the only option for DREAMers in certain states).
The 19 states with public universities that offer in-state tuition to DACA recipients are:
| | | |
| --- | --- | --- |
| Arkansas | Maryland | Oregon* |
| California* | Minnesota* | Rhode Island |
| Colorado* | Nebraska | Texas* |
| Connecticut | New Jersey | Utah |
| Florida | New Mexico* | Washington* |
| Illinois | New York | |
| Kansas | Oklahoma | |
You probably noticed some states have an asterisk by them. That's because in those states, DACA recipients also qualify for state financial aid! Having the chance to receive state financial aid is a big deal since these opportunities are often need-based and can stand in for federal financial aid opportunities that are legally unavailable to DACA recipients.
Many private universities offer admission and aid packages for DACA recipients regardless of state DACA policies. That's because private institutions are able to set their own financial aid policies. Even though in-state tuition looks cheaper on paper, private colleges offering generous aid packages may actually offer DACA recipients a more affordable education!
Keep in mind that this is general information, and not all universities—even if they're in states with DACA-friendly policies—admit DACA students and/or accept DACA scholarships. To learn what educational and financial aid opportunities are available to DACA recipients, read up on state laws regarding undocumented students and be aware that there can be frequent changes in these laws.
Exploring the admissions requirements for individual schools is the best way to ensure that DACA recipients and scholarships are accepted there.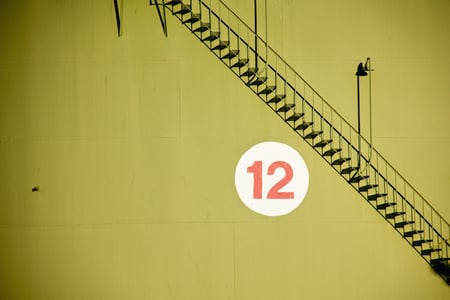 Keep in mind that there are more DACA scholarships than the ones we've listed here, so if you don't find a scholarship on our list that's a good fit for you, keep looking!
Want to improve your SAT score by 160 points or your ACT score by 4 points? We've written a guide for each test about the top 5 strategies you must be using to have a shot at improving your score. Download it for free now:
The 12 Best DACA Scholarships
We've researched the DACA scholarships that are currently available to eligible applicants and put together an alphabetically-organized list of the 12 best scholarships for DACA students! These scholarships offer DACA students funding to help them attend the university of their dreams.
If you're undocumented but don't have DACA, don't worry: we also made sure to include several scholarships in our list that are available to undocumented students as well as DACA recipients. The scholarships in our list that undocumented students are also eligible for are marked with an asterisk.
And, remember: it's important to double-check the criteria and deadlines for DACA and DREAMers scholarships since these details can change slightly from year to year. Just follow the scholarship links to check this year's info.
General Deadline: Late January
Award amount/number of awards: Varies
The Anhelo Project Dream Scholarship is available to undocumented students and DACA recipients who are pursuing a post-secondary education (including vocational training) in the state of Illinois. Top-tier candidates demonstrate leadership, academic excellence, community involvement, and financial need. Recipients of the Anhelo Project Dream Scholarship must spend 20 hours of volunteer time with the Anhelo Project during the academic year in which they receive the scholarship.
General Deadline: Early February
Award amount/number of awards: Ranges from $2,500 to $20,000
Ascend Educational Fund awards scholarships to immigrant students and children of immigrants who are graduating from a high school in the boroughs of New York City. The award helps students pay to attend public or private colleges and universities. Scholarship recipients are selected based on qualities traditionally valued and demonstrated by the immigrant community. To apply, students will have to submit their high school transcript, an SAT/ACT score report, two letters of recommendation, and two essays.
General Deadline: End of January
Award amount/number of awards: Up to $7,000 to current and prospective CUNY students
The CUNY Becas Mexican Studies Scholarship Fund is open to graduating high school seniors who plan to enroll in one of the CUNY campuses and show academic achievement, financial need, and commitment to service in the immigrant and/or Mexican community in New York. This scholarship does not take immigration status into consideration.
General Deadline: End of March
Award amount/number of awards: Maximum award amount of $15,000 for up to four years
The Davis-Putter Scholarship is a long-standing, need-based grant available to students who are active in pursuing social change. Students enrolled in a college or university or in a trade or technical program are eligible for this scholarship.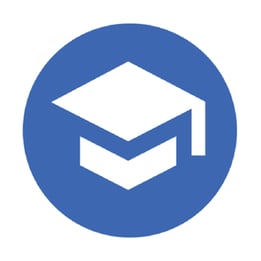 The Esperanza Education Fund has been helping undocumented students pay for college since 2009.
General Deadline: Early April
Award amount/number of awards: $5,000 to $20,000, depending on financial need
Applicants for the Esperanza Education Fund must be a graduating high school senior or a GED graduate living in the District of Columbia, Maryland, or Virginia. Additionally, eligible applicants have a family income of less than $100,000 during the application year. According to the scholarship guidelines, recipients are selected based on qualities traditionally valued and demonstrated by the immigrant community.
General Deadline: Typically in September
Award amount/number of awards: Varies
Golden Door scholarships are awarded to high achieving, academically successful high school seniors, recent high school graduates, or currently enrolled undergraduate students. Recipients of Golden Door scholarships are encouraged to attend Golden Door Partner Schools (several of which are private schools!), though this is not required. Recipients will also be partnered with a professionalization and career readiness mentor who will help prepare them for their future careers.
General Deadline: Mid-February
Award amount/number of awards: Ranges from $500 to $5,000
The Hispanic Scholarship Foundation (HSF) is designed to help students of Hispanic heritage attend college or graduate school. The HSF is awarded based on both merit and relative need, and the scholarship committee places an emphasis on STEM majors.
General Deadline: Late August
Award amount/number of awards: $500 to Community College students and $1,000 to undergraduate students attending four-year colleges or universities
COFEM invites DACA students and students who are members of a COFEM-affiliated federation or club and currently attend a two-year community college or four-year college to apply for the Mexican-American Dream Scholarship. Applicants must attend school in Los Angeles or Orange County, California, demonstrate community involvement and/or work experience, and be willing to volunteer 20 to 40 hours a year.

General Deadline: Late February
Award amount/number of awards: Covers tuition and fees up to a maximum of $14,500 for an associate degree and $29,000 for a bachelor's degree, at one of their Partner Colleges
Described as the "Pell Grant" for highly motivated DREAMers with significant, unmet financial need, the National Scholarship is available to academically excellent students who show commitment to community service and an ability to overcome the hardships that DREAMers face in their day-to-day lives. Students who came to the U.S. prior to November 1, 2014 and intend to apply to a Partner College are eligible to apply for this scholarship.
General deadline: Late January
Award amount/number of awards: Up to $20,000/year or up to $80,000 for a bachelor's degree at a Partner College
This scholarship is an annually renewable scholarship for DREAMers who live in states that deny DACA recipients access to college, also known as "locked-out states." The Opportunity Scholarship for Locked Out Dreamers covers tuition, fees, and room and board at a Partner College for up to $80,000 or four years. Recipients of this scholarship will be paired with a Scholar Advisor for guidance and support throughout the student's time as a scholarship recipient.
General Deadline: Early March
Award amount/number of awards: Multiple $500 awards
The Que Llueva Café Scholarship is awarded Chicano Organizing and Research in Education (CORE) to graduating high school students who demonstrate significant financial need and/or personal challenges, extracurricular involvement, and academic promise. Students must submit the application form, a letter of recommendation, a high school transcript, and a 1000-word essay to apply.
General Deadline: Early March for freshman applicants; early June for transfer student and graduate student applicants
Award amount/number of awards: Maximum of $5,500 per academic year for undergraduate students; maximum of $10,000 per academic year for graduate students
The USC Topping Scholar award is meant to assist students at the University of Southern California who show a high-level of financial need and community awareness. Applicants who are first-generation college students and local residents are given primary consideration in the award selection process. The application process consists of an online application form, two letters of recommendation, and a written autobiography.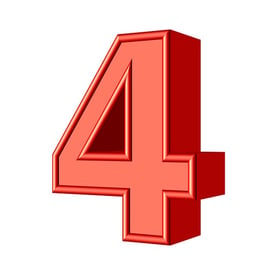 4 Tips for Winning a DACA Scholarship
Now that you know a little bit about the most promising scholarship opportunities for DACA recipients, we've put together four tips for winning one!
Follow our expert advice, and you'll up your chances of winning a DACA scholarship to help you pay for college.
Tip 1: Focus on Academics
DACA scholarships are typically awarded to students who have a proven record of academic excellence or show academic potential. To that end, most scholarship applications ask for your high school GPA and transcripts to evaluate your academic achievement.
Showing that you are capable of maintaining good grades and/or that you're willing to do your best in challenging or advanced courses can show DACA scholarship committees that you're prepared to excel in college.
Tip 2: Get Great Letters of Recommendation
Many scholarships for DACA students ask for at least one letter of recommendation. Some ask for two, or even three letters of recommendation! Building strong relationships with teachers, coaches or advisors, or guidance counselors at your high school can be a good way to ensure that you'll receive glowing recommendation letters from whoever you ask to write one on your behalf. Great letters of recommendation are key to helping your applications stand out from the crowd.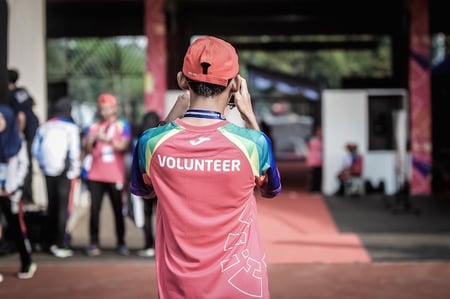 Tip #3: Get Involved in Your Community
Another common eligibility criteria on applications for DACA or DREAMers scholarships is community involvement. Scholarship committees want to know that award recipients are willing to invest their time in making the world better. Volunteering with a local organization that speaks to you will show scholarship committees that you're going to be present in your community—and that your involvement will be backed by a genuine concern for the members of that community too.
If you're not sure about where to find volunteer opportunities, make sure you check out this list of the best service opportunities for high school students.
Tip #4: Know Your Story—and Be Ready to Tell It
A final component of applications for scholarships for DACA students is an essay. Many of these essay prompts ask the applicant to write a personal narrative, autobiography, or tell a story of some kind about the applicant's life. Some of these essay prompts even specify that the applicant should describe the challenges they have endured, their experiences as an immigrant, or their hopes and dreams for their future in college and beyond. Kind of heavy topics for a scholarship essay!
Regardless of the essay topic, it's important that you set aside plenty of time to write your response. Start by brainstorming potential topics, then pick two or three and outline them. Read through your outlines, then pick the one that best answers the prompt and start writing your essay. Once your essay is done, be sure to proofread it carefully. You may even ask your teachers, parents, and friends to give you feedback, too.
Of course, there's a lot more to writing a good scholarship essay than this. Be sure to check out our expert essay writing guide for even more information.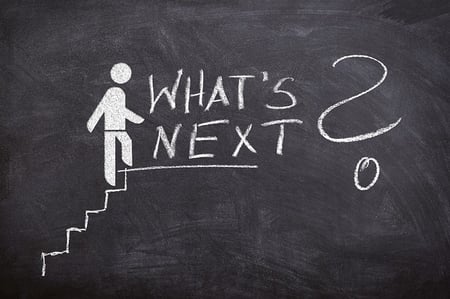 What's Next?
Like we mentioned earlier, there are many non-DACA specific scholarships that undocumented students may qualify for. Here's everything you need to know about looking for scholarships on your own.
Submitting college applications costs money, so it's important that you spend some serious time considering where you'd like to apply so that you're not breaking the bank. Here's a helpful guide that can help you build your list of potential colleges.
Many colleges ask you to declare a possible major as part of your application packet. But what is a college major, anyway? Learn more about what a major is—and how to pick one.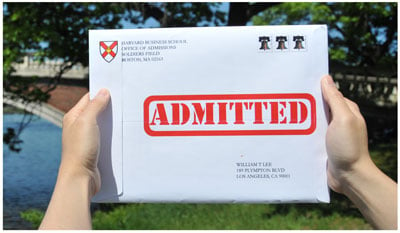 Want to build the best possible college application?
We can help. PrepScholar Admissions is the world's best admissions consulting service. We combine world-class admissions counselors with our data-driven, proprietary admissions strategies. We've overseen thousands of students get into their top choice schools, from state colleges to the Ivy League.
We know what kinds of students colleges want to admit. We want to get you admitted to your dream schools.
Learn more about PrepScholar Admissions to maximize your chance of getting in.
Have friends who also need help with test prep?
Share this article!
About the Author
Ashley Sufflé Robinson has a Ph.D. in 19th Century English Literature. As a content writer for PrepScholar, Ashley is passionate about giving college-bound students the in-depth information they need to get into the school of their dreams.
Get Free Guides
to Boost Your SAT/ACT