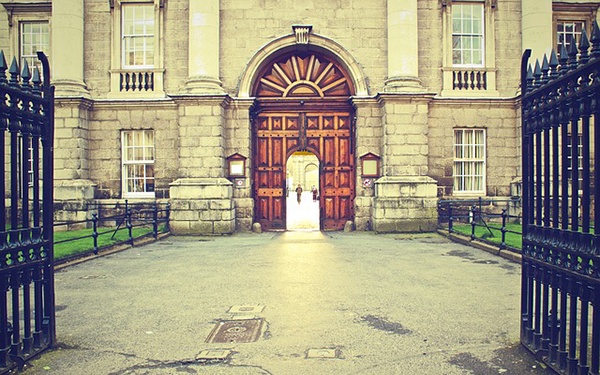 Some schools are labeled as colleges, and some are labeled as universities. What's the difference between college and university? Should you consider going to one over the other? In this article, I'll tell you what it means for a school to be a college or a university and whether you might fit in better at one of the two types of schools.
What Is a College?
In the United States, we frequently use "college" to refer to all types of higher education. Rarely do we say that someone is a "university student" or has a "university degree," though there is a real difference between a college and a university.
The biggest difference between the two is size. That doesn't mean the physical size of the campus—a college is typically focused on one type of degree level. A two-year college will generally offer associate's degrees and a four-year college will generally offer a bachelor's degree. Colleges generally do not have graduate programs, but there are exceptions!
Because they are more focused on one type of degree, colleges often have smaller class sizes and provide students with a greater degree of personalized attention from faculty and advisors. Colleges are usually more devoted to undergraduate teaching and less devoted to research efforts, although many colleges still have robust research programs.
They are also more course and subject-oriented in general, meaning that they may teach fewer abstract or theoretical subjects and place less emphasis on hands-on independent research than universities.
There are many colleges that are specialized because of their limited enrollment. Liberal arts colleges are the most common. There are also colleges that focus exclusively on the engineering disciplines. Since the majority of colleges are private, meaning they are not funded by state governments, many have religious affiliations or teach a unique curriculum.
For example, a "Great Books" curriculum revolves around the reading and understanding of a library of literature consisting of 100 to 150 books thought essential to Western culture. There are a few colleges whose programs are dedicated to a thorough examination of these works by students, including Thomas Aquinas College and Shimer College.
Colleges that have specific focuses, like military academies, graphic design schools, or visual arts colleges, don't necessarily need to provide broad offerings because the smaller group of students that apply have self-selected for interest in the special qualities of the school.
Most colleges only offer undergraduate degrees and tend to have fewer program offerings in general than universities. Colleges are divided into academic departments, whereas universities may be divided into separate schools based on major type.
Some colleges offer graduate and professional degrees, including:
The College of William and Mary in Virginia, which offers graduate degrees in the arts and sciences, business, law, education, and marine science
Dartmouth College in New Hampshire, which offers graduate degrees in medicine, business, engineering, computer science, and more
St. Joseph's College in New York, which offers graduate degrees in education, business, creative writing, and more
In many cases, these institutions are called colleges simply because of tradition. They began as exclusively undergraduate institutions and later decided to offer graduate programs. Alumni are often reluctant to support a name change for their alma mater, so the college will keep its label to avoid upsetting people who take a lot of pride in the original name.
There is also the rare situation of some colleges that are technically universities, but they can't change their names because a university already exists with the same label. For example, Boston College is a university by every meaningful definition, but it can't change its name to Boston University since that's already a different school.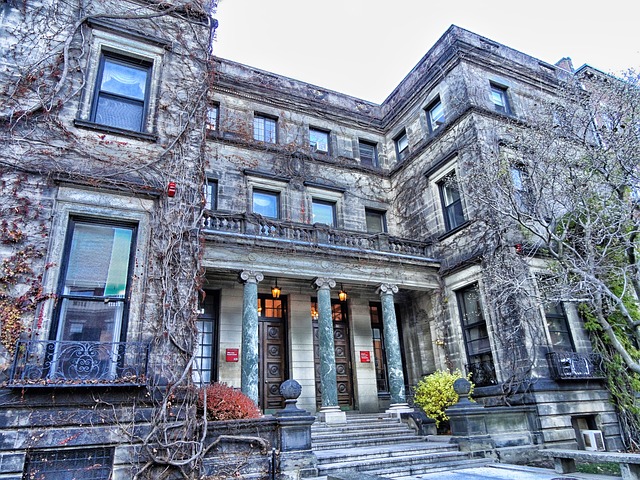 The Boston University admissions building—I can't tell whether this picture has a weird filter on it or not, and it's disturbing me.
Pros and Cons of Colleges
Here's a list of some general pros and cons of colleges to help you see the bigger picture:
Pros
You will likely get more personalized attention from professors and academic advisors.
There is often a greater focus on undergraduate teaching.
Colleges often have more curriculum specialization for students with very specific interests.
Most colleges have a closer, more unified student community.
Cons
There are usually fewer resources and facilities for conducting research.
Faculty at colleges are less likely to be leading researchers in their fields.
Colleges don't offer direct access to more advanced degrees.
Most colleges will have fewer overall program offerings.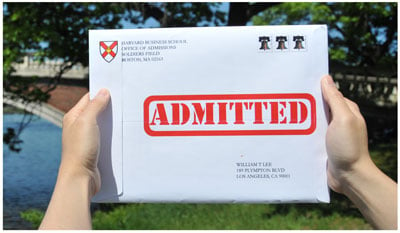 Want to build the best possible college application?
We can help. PrepScholar Admissions is the world's best admissions consulting service. We combine world-class admissions counselors with our data-driven, proprietary admissions strategies. We've overseen thousands of students get into their top choice schools, from state colleges to the Ivy League.
We know what kinds of students colleges want to admit. We want to get you admitted to your dream schools.
Learn more about PrepScholar Admissions to maximize your chance of getting in.
What Is a University?
Universities are usually larger institutions that offer both undergraduate and graduate degrees. Graduate programs at universities lead to master's degrees and PhDs. Many universities also have associated professional schools for law, medicine, or business. In some cases, students who attend undergraduate programs at universities can earn both a bachelor's and a master's degree in a shorter period of time. There are a few universities that have five-year programs for qualified students, particularly in fields where graduate degrees are vital in the job world (such as engineering).
Often, universities have greater variety in their course and program offerings due to a larger and more diverse student body. Sometimes universities are divided into smaller subsections that might be called "colleges" like "The College of Arts & Sciences" for humanities undergraduates or "The College of Engineering" for engineering undergraduates. All of these "colleges" are still under the umbrella of the larger university. This means that undergraduates who choose to attend universities that are divided in this way usually have to make basic decisions about their fields of study before they enroll.
Universities also have more of a research focus overall. Since there are usually more students, and often the majority of them are not undergraduates, undergraduate teaching may take a backseat to faculty and graduate student research. On the positive side, universities provide many opportunities for hands-on learning through independent research and partnerships with graduate students on various projects. This leads to higher quality faculty because leaders in academic fields are drawn to institutions with extensive research facilities, although the focus on research over undergraduate teaching sometimes means that faculty at universities are less engaged with students.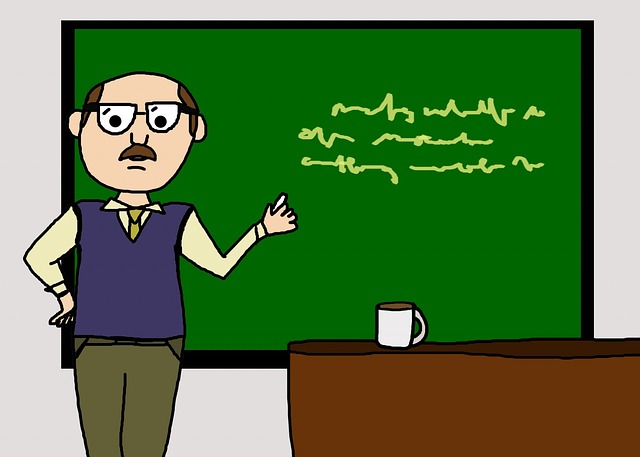 "But Professor, that's just random squiggles!" "Maybe to you. Get on my level."
Pros and Cons of Universities
Here's a list of some general pros and cons of universities to summarize the previous section:
Pros
Lots of research opportunities and facilities are available to students.
There is more access to advanced degrees and more interaction with graduate students.
Professors are more likely to be highly reputable figures in their fields of research.
There are more program offerings overall and a more diverse community of students.
Cons
Universities may offer less personalized attention from professors and advisors.
Research is usually prioritized over undergraduate teaching.
There is less common ground between the experiences of different students.
It's harder to be switch majors at a university because of the bureaucracy involved.
Should You Go to a College vs University?
Some students may fit in better at either colleges or universities depending on their goals and preferences. I'll give you some basic guidelines for which types of students are more likely to thrive in each environment.
You Might Be Better Suited to a College If:
You're looking for a tight-knit community where you're always running into people you know.
You like having close relationships with teachers and prefer smaller class discussions.
You're looking specifically for undergraduate degree rather than an undergraduate degree as a stepping stone to a graduate degree.
You think you will feel more comfortable with a greater level of personal attention and academic guidance.
You're undecided in your major and overall academic goals for the next four years.
You Might Be Better Suited to a University If:
You're looking for a large, vibrant community where you'll always be meeting new people and attending different events.
You want to do research as an undergraduate and are not bothered by large class sizes.
You are good at being resourceful and pursuing your interests independently.
You're hoping to earn a graduate degree of some kind.
You're more certain about your academic and career goals.
Keep in mind that these are generalizations; not all colleges and universities have the same traits. Some universities may be very small, and some colleges may have extensive research facilities. There are also universities that call the undergraduate campus a college and the school as a whole a university (this is the case with Harvard). The line between the two types of schools is not always well-defined.
Make sure you do your research on each school that interests you individually before dismissing it just for being either a college or a university. Most students will be able to accomplish their goals in the context of either type of school, but one of them might be a slightly better fit for you!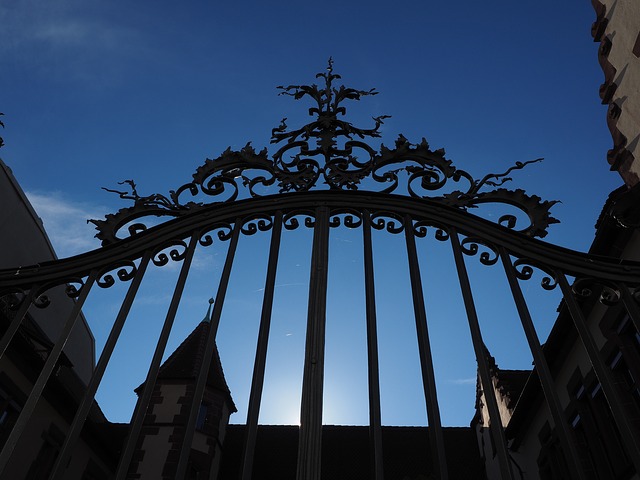 Goals, achievement, walking through the gates of your future, etc. You've got this!
What's Next?
You now know the difference between college and university. Still trying to decide where you should apply? Read this article on how to choose the best college for you.
Location is one of the most important factors to consider when choosing a college. Find out if going to college near your hometown is the right choice for you.
You should also check out these college search websites that will help you to narrow down your options.
Want to improve your SAT score by 160 points or your ACT score by 4 points? We've written a guide for each test about the top 5 strategies you must be using to have a shot at improving your score. Download it for free now:
Have friends who also need help with test prep?
Share this article!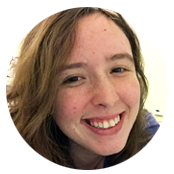 About the Author
Samantha is a blog content writer for PrepScholar. Her goal is to help students adopt a less stressful view of standardized testing and other academic challenges through her articles. Samantha is also passionate about art and graduated with honors from Dartmouth College as a Studio Art major in 2014. In high school, she earned a 2400 on the SAT, 5's on all seven of her AP tests, and was named a National Merit Scholar.
Get Free Guides
to Boost Your SAT/ACT