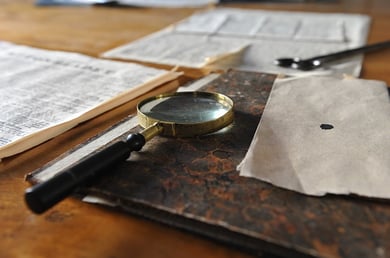 Since you put so much effort into studying and taking AP tests, you're probably wondering: do colleges look at AP scores? How is all of your AP-related effort going to affect the admissions process?
In this guide, we'll illuminate the relationship between AP scores and college admissions. We'll discuss how important AP scores are for your application and how AP classes matter for college admission. We'll also discuss what being an AP Scholar means for your admissions chances!
Do Colleges Look at AP Scores?
There are two issues to address when we consider AP scores and college admissions. First, do colleges actually even look at your AP scores when you apply? And second, if they do look, how much do they care about your scores?
Do Colleges Look at AP Scores for Admission?
You don't typically need to send official AP score reports to colleges when you apply. However, colleges will often have space for you to self-report your AP scores on applications. And if it's on your application, admissions committees will see it. This means that if you have some low scores you would prefer admissions committees not see, you shouldn't report those scores on your application.
But of the scores that you do report, how much weight do they have in the admissions process?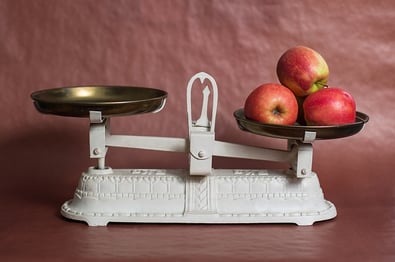 Is it more or less than the weight of these three apples?
Do Colleges Care About AP Scores?
As with many college-admissions related questions, the answer is, "it depends." However, as a general rule, your AP exam scores aren't going to be a major make-or-break factor in your getting in.
High AP scores are definitely a factor in your favor, although they're far from the most important factor (test scores, transcripts, and personal statements are all much more critical). Particularly high scores (5s in a variety of subjects) may be more helpful for very selective institutions, where every bit of edge to differentiate you from other elite students can count.
Similarly, low scores (like a 1 or 2) can be a red flag to selective institutions. This is especially true if there's a lot of inconsistency between your AP scores and your grades in AP classes. If you have consistently high grades but low test scores, it can indicate to colleges that there's a lot of grade inflation at your high school. However, it's worth reiterating that because you're probably going to self-report your AP scores, there's nothing wrong with simply not reporting one or two scores that you're unhappy with.
Another situation where colleges will look more closely at your AP scores is if you use AP scores at a test-flexible school. Test-flexible schools give you several options for what kinds of standardized tests you submit with your application. So instead of the SAT or ACT, you may be able to submit scores from AP tests, IB exams, or SAT subject tests. If you're sitting on some 5s, this might be an appealing option!
For example, at NYU, you can submit three AP exam scores to fulfill the standardized testing requirement. University of Rochester also allows you to submit AP exams as your primary test scores.
If you're using AP exams as your standardized test scores, you will most likely need to send an official AP score report to that school as opposed to just self-reporting. Your official AP score report normally includes all test scores, but you can pay extra to withhold particular scores if you don't want the college to see those.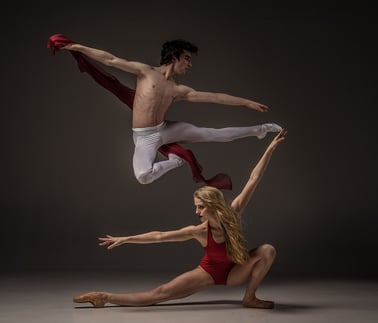 Like these dancers, you can use flexibility to your advantage!
How Much Do AP Courses Matter for College?
The fact that your AP exam scores aren't a critical factor in college admission does not mean that AP courses are not important. While your actual slate of scores on exams is only of middling importance, AP classes themselves can be very important.
This is because one of the most important factors in college admissions—especially to selective schools—is your class transcript. Colleges will be looking for evidence that you were able to excel in difficult classes in high school. So it's critical that you take a rigorous class schedule, which at many high schools will include AP classes. Of course, if your school prioritizes the IB program or doesn't offer any AP or IB classes, colleges will take that into account. But selective institutions do expect you to take the most difficult classes available to you.
This also means that it's perfectly fine to take AP classes and not necessarily take the exam for each class.
However, if you do take AP exams, another potential advantage is that you can sometimes get college credit and/or skip prerequisite courses with your exam scores. Public schools almost always offer college credit for high scores for at least some exams. Selective private schools are less likely to offer credit for individual exams. However, some schools, like Harvard, will let you bundle AP credit together to graduate in 6 or 7 semesters or pursue a Master's degree your fourth year.
And regardless of their credit policy, many colleges will let you use high AP scores to bypass prerequisites and get to more interesting advanced classes more quickly!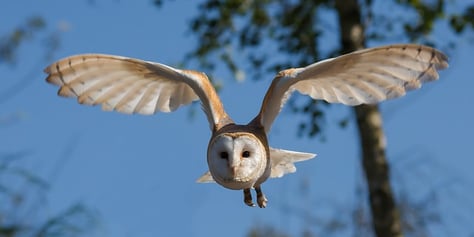 Fly past those prerequisites!
Does It Matter If You're an AP Scholar?
The AP Scholar program gives honorary awards (so there's no money involved) to students who meet certain score thresholds on certain numbers of AP exams. There are various award levels associated with particular scores and numbers of exams. For instance, an AP Scholar award is given for getting 3+ on 3 exams. A National AP Scholar award means you got 4+ on 8 or more AP exams.
In general, these awards aren't going to make much of a difference in college admissions. The awards themselves really just communicate in shorthand how you did on your AP tests, and colleges will already have access to that information if you report your AP scores to them. So an AP Scholar award is basically just not new information for the school.
The AP International Diploma program (created for students interested in going to college abroad) is similar. You'll receive the diploma automatically once you meet the requirements, so once you report your test scores the diploma doesn't provide additional information.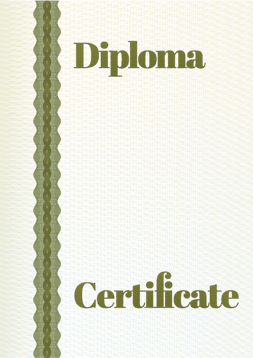 It's not the most important diploma you'll receive in your life.
Do Colleges Look at AP Scores? The Bottom Line
Colleges typically ask students to self-report their AP scores on applications. So they'll see any scores you report.
The follow-up question is: do colleges care about AP scores?
While AP scores are far from the most important part of your application, high scores can act in your favor, and a number of low scores can be a red flag. This is especially true at selective schools.
However, taking AP classes themselves (if they are offered at your school) are an important way to demonstrate that you're taking the most rigorous schedule available to you—something that's very important to selective institutions.
Additionally, AP exam scores can sometimes get you college credit or allow you to skip prerequisite classes.
What's Next?
If you need more information on the complete college application process, we've got you covered. We have expert advice on the college application timeline, how many colleges you should apply to, and how to do college research to find the right schools for you!
Looking for more information on AP exams? We can help you learn how to prepare for AP exams, what you need to know to ace APs on test day, and even if you should retake an AP test!
Want to improve your SAT score by 160 points or your ACT score by 4 points? We've written a guide for each test about the top 5 strategies you must be using to have a shot at improving your score. Download it for free now:
Have friends who also need help with test prep?
Share this article!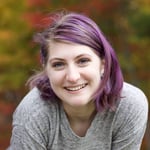 About the Author
Ellen has extensive education mentorship experience and is deeply committed to helping students succeed in all areas of life. She received a BA from Harvard in Folklore and Mythology and is currently pursuing graduate studies at Columbia University.
Get Free Guides
to Boost Your SAT/ACT