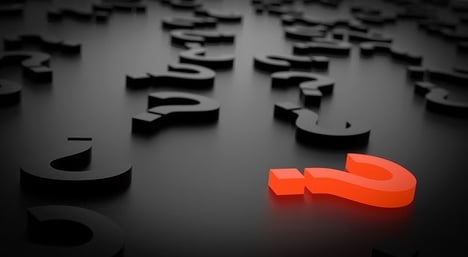 Since the COVID-19 pandemic, many institutions have gone to a test-optional admissions model, where students won't be penalized for not submitting test scores as part of their application. And over recent years, some universities have adopted a permanent test optional policy.
So if many colleges aren't requiring test scores…do SAT scores matter? Do ACT scores matter? And should you take a standardized test at all?
The good news is that this article will help you understand the general importance of SAT/ACT scores and whether you should take the SAT or ACT. We'll go over:
What test-flexible, test-optional, and test blind admissions policies are
Why schools care about standardized tests...and why they can be controversial
Four tips to decide whether you should take the SAT and ACT
There's a lot to cover, so let's get started!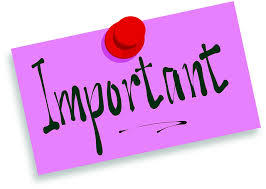 How Much Does the SAT Matter? And How Important Is the ACT?
How much does the SAT matter? Do ACT scores matter at all? In short, it depends on the situation.
In 2021, the majority of U.S. schools require either SAT or ACT test scores. That means you'll need to take one of these standardized tests and submit your scores as part of your overall application.
However, some schools are moving toward being test-optional or test-blind, where SAT or ACT test scores aren't necessarily required. In this case, you may not have to take a standardized test for admission! Having said that, even in test-optional admissions situations, there's evidence that it's beneficial to submit SAT and ACT scores anyway. (More on this in a sec.)
Because of these variables, there's no simple "yes" or "no" answer to questions like "Do SAT scores matter?" or "Do ACT scores matter?" It's going to depend very much on the individual admissions approach of the universities you're interested in.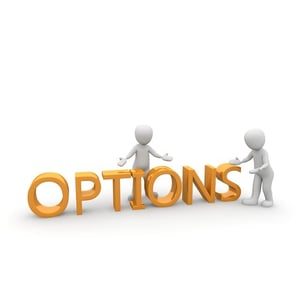 Some schools have a test-optional policy, which means you get to choose whether you submit test scores or not. But not all test-optional policies are the same! Read on to learn more about your choices.
What About Test-Optional Schools?
The COVID-19 pandemic has caused the cancellation of some ACT and SAT testing dates over the last year. Because of the challenges to taking the SAT/ACT, many universities have adopted test-optional, test-flexible, and test-blind admissions policies for the 2021-2022 school year. These schools have joined a host of other schools that decided to go permanently test-optional or test-blind prior to 2020.
Here's the situation: about 72% of universities have chosen some sort of test-optional route for at least the current year, and perhaps for the foreseeable future. The CEO of American College Testing (ACT), Janet Godwin, says that she believes "it is somewhat unlikely that institutions who adopted temporary or pilot test use policies in response to COVID will return to test-required in the near term." So, even the ACT thinks that test-optional admissions policies will be around for a while!
This all sounds great … but what does test-optional mean, really? What about test-flexible and test-blind? We'll go over all three terms—and how they impact the need for you to take the SAT or ACT—next.
Test-Optional
A college with a "test-optional" admissions policy is one where SAT or ACT test scores are not required, but they are accepted if you have them and choose to submit along with your application. This means that you can submit SAT/ACT scores if you wish, but you won't be penalized in the admissions process if you don't.
Keep in mind that if a school is test-optional, you won't be required to submit SAT or ACT scores when applying to the university itself, but you might need to submit test scores for other purposes if you're admitted. For instance, some schools may require scores in order for you to qualify for scholarships.
Test-Flexible
A college with a "test-flexible" admissions policy is one that requires test scores, but allows a variety of possible test score submissions. So, if you don't have ACT or SAT scores available, you can submit whatever scores you might have from a list of approved tests the university provides.
In lieu of the ACT or SAT, some schools may accept AP test scores, an International Baccalaureate test, or some other college admissions exam. Most schools will specify which test scores they accept besides SAT/ACT scores on their admissions website.
So while you'll still have to submit test scores at a test-flexible school, they don't have to be from the SAT or ACT...which might mean you don't have to take those tests at all.
Test-Blind
A college with a "test-blind" admissions policy is one that will not consider your test scores even if you do submit them. They simply do not use test scores as a considering factor in your application whatsoever!
You've probably noticed there's a difference between test-blind, test-flexible, and test-optional admissions. Test-optional admissions means that if you do provide test scores, they use them as a factor in deciding whether or not to admit you, but won't penalize you if you don't. Test-flexible means you have options about which types of tests you can take. And with test-blind admissions, you don't need to provide SAT or ACT scores at all.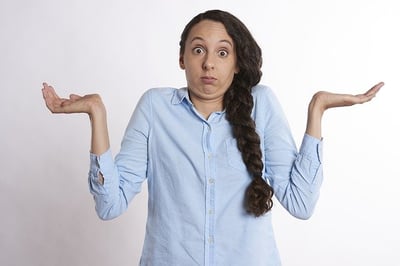 Why Do Schools Care About Test Scores?
So why do SAT scores matter at all? And why do ACT scores matter? At least in theory, standardized tests are designed to evaluate whether you've mastered the basic skills, such as math and writing, that you'll need to succeed in college. The SAT and ACT are designed to measure your academic aptitude in these core academic areas.
Schools have traditionally viewed SAT and ACT scores as evidence that you have the basic skills required to become a successful college student. But the tests do come with a down-side, too.
The Problem With Test Scores
In order to understand the problem with test scores, it's important to see who does well at standardized testing.
According to a report published by the National Center for Education Statistics in 2018, white and Asian students tended to have significantly better scores on both the SAT and ACT exams, and male students scored slightly higher on exams than their female counterparts. In other words, statistics show that low income and minority students are at a disadvantage when it comes to standardized testing. This trend has continued since at least the 1990s, and is still evident today. This has led to at least one high-profile lawsuit alleging that the tests are inherently biased.
There are numerous ways that test scores are problematic. Some people argue that the SAT and ACT aren't actually a good way to measure a student's aptitude and achievement and advocate for a more holistic admissions process. Others believe that it's too easy to cheat on the ACT or SAT for the results to be accurate. And some people feel that standardized testing policies unfairly discriminate against poor and marginalized students.
Because of these issues and more, many high-profile universities were leaning toward going test-optional even before the pandemic. The challenges created by the pandemic have really hastened the trend toward a test-optional approach over the past year.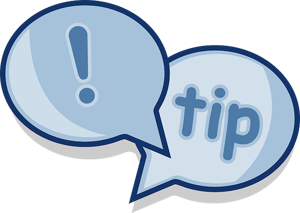 4 Tips to Decide Whether You Should Take the ACT or SAT
If standardized testing is problematic and if your school doesn't require it--why should you take the ACT or SAT test at all? After all, how much does the SAT matter, anyway?
Well, there are actually a number of reasons you might want to take the ACT or SAT test even if your target university is test-optional. Below are four tips to help you decide whether or not you should take the ACT or SAT exam.
Tip 1: Know Your Target Schools' Policy
Keep in mind that not every institution in the US is test-optional, test-flexible, or test-blind. Some schools still require test scores for admission! It's important that you know what your preferred university's rules are.
Keep in mind that standardized test scores aren't only required for admissions. Some universities have majors and departments for which admission is very competitive, and there instances in which those majors will themselves require test scores for you to be admitted.
Tip 2: Think About How Scores Can Help
Unless you're applying for a test-blind school, you'll need to think about how submitting SAT or ACT scores can affect your chances of admission.
Like we mentioned earlier, there's definitely evidence that at test-optional schools, students who submit test scores are more likely to gain admission than those who don't. So if your test scores are pretty good, you can really benefit from including them in your application! (Not sure what a good score is? Check out this article on good SAT scores and this one that covers good ACT scores.)
The good news is that if your test scores aren't as high as you'd like, with a little hard work, you can raise them. In fact, they're much easier to improve than other areas of your college application, like your GPA or your "spike." Start by checking out our complete guide to the SAT (or our ACT guide!) and learning more about the test structure and how to take it. Then you can look through our blog for tons of free test prep resources to get you on the right track. And of course, you can always check out our online test prep services to get the extra boost you need.
Tip 3: Figure Out Your Finances
While many universities that have moved to a test-optional admissions policy have done the same for their merit-based scholarships, not all of them have. There are still some schools that weigh test scores as well as GPA when determining the amounts of scholarship aid a student is eligible for.
Additionally, some private scholarships ask for test scores as well. If you aren't able to provide them, then you won't be able to apply for those awards. Taking the SAT or ACT is a good way to ensure you're able to apply for (and win!) as many scholarships as possible.
Tip 4: Make an Informed Decision
Right now, you may be planning to only apply to test-optional schools. If that's the case, then you may be able to skip taking the SAT or ACT. But what happens if you find the perfect program at the perfect school…only to realize they require test scores? Will you be willing to pass on that opportunity?
Before you decide that you aren't taking standardized tests, make sure you do your homework. The truth of the matter is that having test scores in hand means you can apply to almost any college in the United States, whereas skipping the SAT or ACT will limit the number of universities you can apply to.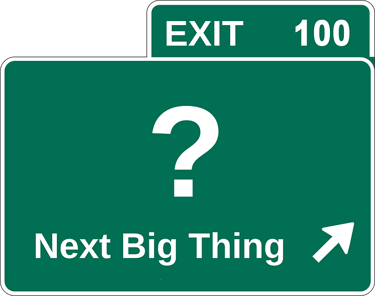 What's Next?
If you're afraid to take the ACT because you don't know where to start the studying process, we can help. Here's a complete, 10-step guide to studying for the ACT that will get you off on the right foot.
Taking the SAT? Be sure to check out our ultimate study guide that will walk you through the SAT prep process!
Some test-flexible schools may allow you to submit AP scores in place of SAT or ACT scores. Here's everything you need to know about AP classes and AP tests.
Want to improve your SAT score by 160 points or your ACT score by 4 points? We've written a guide for each test about the top 5 strategies you must be using to have a shot at improving your score. Download it for free now:
Have friends who also need help with test prep?
Share this article!
About the Author
Ashley Sufflé Robinson has a Ph.D. in 19th Century English Literature. As a content writer for PrepScholar, Ashley is passionate about giving college-bound students the in-depth information they need to get into the school of their dreams.
Get Free Guides
to Boost Your SAT/ACT