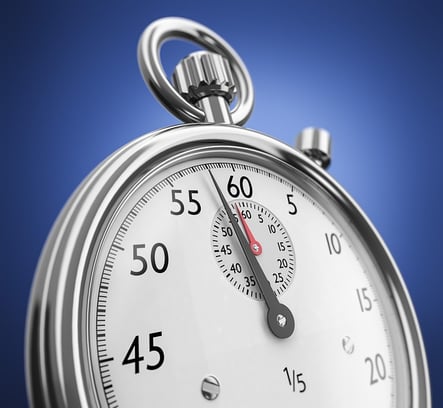 The traditional four-year bachelor's degree program isn't for everyone. People from all walks of life have benefitted from earning an accelerated bachelor's degree, online and in person, for years.
But, like with most things, you need to know a few things before you enroll in one of these programs. Not only do you need to understand what fast online degrees require, you need to know how they look on a resume and how to find the accelerated degree program that's right for you.
Don't worry: we've got you covered. We're going to give you the info you need to choose programs that enable you to get quick and easy online or in-person degrees by covering the following:
What an accelerated degree program is

The different types of accelerated degree programs, including fast online degrees, accelerated in-person degrees, and combined bachelor's and master's degree programs

How accelerated bachelor's degree programs are different from traditional four-year bachelor's degrees (and why knowing the difference matters)

Examples of quick and easy online degrees and accelerated in person degrees through six different programs

Things to watch out for as you choose an accelerated degree program
Once you've read our guide to quick degree programs, you should feel confident in your ability to vet the many options out there and take control of your journey to a college degree.
Now, let's get to work!
What Is an Accelerated Bachelor's Degree? Online, In-Person, and Everything In Between
Maybe you need to get a bachelor's degree online—fast. Maybe you're looking for a way to get a bachelor degree in 12 months or less, or you're looking for a more time efficient way to get your bachelor's and master's degrees. Whatever your goals, navigating the language out there about fast or accelerated degree programs can be pretty confusing!
That's because there are many different types of accelerated degree programs, and not all are created equal. And, of course, they can differ drastically in cost, time commitment, and the end result that you—the student—will get. In fact, choosing an accelerated degree program takes as much research and planning as committing to a traditional, four-year degree.
It's important for you to be able to navigate the different terminology out there surrounding fast and accelerated degree programs so you don't get yourself into a financial commitment that you didn't want to make in the first place.
Unfortunately, there isn't one accepted definition of an accelerated or fast degree program out there—those terms can mean many different things. In general, though, you can think of an accelerated degree program as a program that enables students to earn a college degree faster than the normal four years by offering options like more flexible schedules, online enrollment, and shorter courses.
Next, we'll talk a little bit about the main differences between accelerated degree programs and traditional, four-year bachelor's degree programs. This will help you get an idea for what your experience might be like in the fast lane!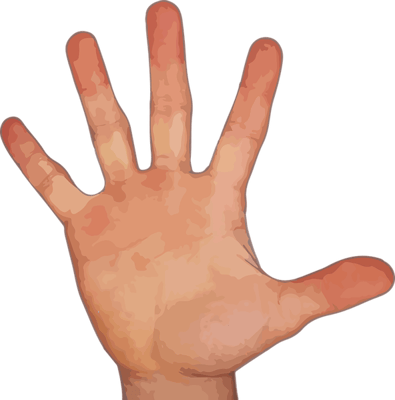 5 Key Differences Between Accelerated Degree Programs and Traditional Bachelor's Degree Programs
There are actually a lot of differences between accelerated degree programs and traditional degree programs, but we're going to highlight the five differences that we think might play the biggest role in your decision about what type of degree program is right for you.
You can think of these five differences as falling into three categories: time and the nature of course completion, admissions requirements and cost, and campus and classroom culture. Though going through a fast degree program will be different from the traditional four-year experience, there can be some advantages to it, and we'll be sure to mention those below too!
#1: Time to Degree Completion
Now you know that in a "fast" or "accelerated" degree program, you'll likely earn your bachelor's degree in less than four years.
But how long does it take to complete accelerated bachelor degree programs? For online programs, the time to completion is generally 12 to 18 months. There are exceptions to this—the time to completion varies significantly between schools and programs—but the year to year-and-a-half range is pretty standard for fast online degrees in the United States. If you're entering an in-person accelerated program, the time to degree is
#2: Course Structure
At first glance, entering an accelerated degree program seems like a slam-dunk decision. After all, you're getting the same degree—a bachelor's—that people who go to college for four years (or five, or six...) get. So what's the catch?
Colleges and universities don't pass out easy degrees just because you want to get your bachelor's degree online fast. You're going to have to do about the same amount of work as a student who's completing their degree in four years...but you're going to have less time to do it. That means accelerated programs usually offer shorter terms for course completion, and they offer more terms in a calendar year.
In traditional four-year degree programs at universities, the fall and spring semesters are each typically sixteen weeks long, which means that students enroll in a set number of courses that last for sixteen weeks. Students enrolled in four-year degree programs typically take anywhere from 12 to 18 credit hours per sixteen-week semester.
Accelerated programs—and especially accelerated online bachelor degree programs—handle these time frames differently. First, they don't usually parse out their course offerings into sixteen-week semesters. Instead, accelerated degree programs often offer terms that can range from four weeks to eight weeks, then they offer more of these shorter terms in a calendar year.
That means that unlike a traditional degree program, which usually has two semesters in an academic year, accelerated degree programs usually offer more terms. This gives students the opportunity to take a lot more courses than they could in a traditional degree program.
Here's an example of how that could work: say you're getting your accelerated bachelor's degree online and you enroll in 12 credit hours in a four-week term, then do that twice in a sixteen-week time frame. You could earn twice as many course credits as a student who enrolls in 12 hours for a sixteen-week semester in a traditional degree program. Having shorter terms more often is ideal for students who want or need to get quick and easy online degrees in a year or year and a half!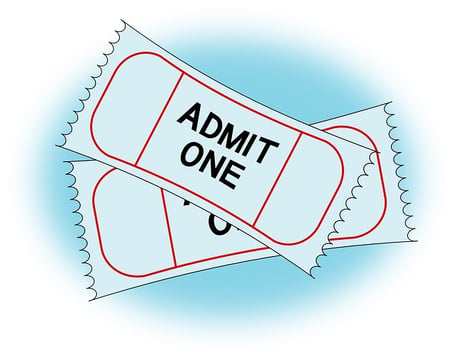 #3: Admissions Requirement
You're probably also wondering what it takes to get admitted into an accelerated degree program. Every program has admissions requirements of some kind, and accelerated programs are no different. Admissions requirements will differ depending on the degree and the type of accelerated program you want to complete, so let's look at some of those differences.
First, pretty much any accelerated bachelor's degree program is going to require that you have a high school diploma, just like traditional degree programs.
This requirement can be even different for degrees in professional fields. Let's say you want to enter a program that lets you earn a bachelor's in nursing in 12 months. A degree program like that is probably going to require either that you've completed a two-year associate's degree or that you have some college credits under your belt already. These college credits might be considered "prerequisite courses" for a professional program like nursing.
To determine what requirements you need to meet in order to be admitted to an accelerated program, you'll definitely need to do some solid research on the program itself. We also recommend you speak with someone in the school's admissions department to make sure you have all the information you need before you apply.
#4: Program Costs
Then there's also the difference in cost between a traditional four-year degree and an accelerated degree program.
Students who enroll in traditional degree programs have to pay for a lot of additional things besides just their tuition. They have room and board, student activities fees, transportation fees, and much more.
In an accelerated program, you might not have some of those additional costs. For instance, with an online degree program, you probably won't have to pay for room and board. (Well, not to the college, anyway!) But you'll still have fees and textbook costs, which can vary widely.
Regardless, you'll want to talk to someone in admissions or student financial services to find out what the total cost of attendance looks like for students in accelerated degree programs, and what you have to pay for besides just tuition.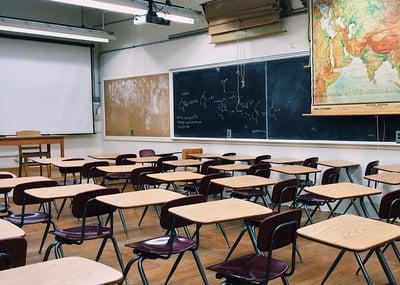 #5: Campus and Classroom Culture
College is all about getting an education, right? But for many students—especially those heading to college straight from high school—college is also about a lot of other things: making new friends, having an exciting social life, living in the dorms on campus and eating in the dining hall, going to sporting events or joining Greek life, or participating in different clubs and organizations.
If you decide to complete an accelerated program, you probably aren't going to get to experience all of those aspects of college life. And for many students, that's okay! Some people just need to get the degree, and they need to be able to do it while juggling a full time job, family and kids, or other responsibilities that need to take precedence over some of the social aspects of college life.
The culture of the classroom can definitely be a bit different in an accelerated degree program as well. Students getting four-year degrees and taking mostly in-person courses are going to have the opportunity for face-to-face interaction with their professors and classmates. That can come with some perks: students can ask questions as material is being presented in class, engage in discussion of the course material in real-time, and benefit from the camaraderie that students can feel when they share a common—sometimes challenging!—experience with peers.
Since many accelerated degree programs only offer online courses, the classroom dynamics are a bit different. The obvious change is that you won't be in a classroom full of people when you learn the material. That doesn't mean that your professor and peers won't be accessible for asking questions and for discussion. It just means they'll be accessible in different ways, like through online chats, discussion boards, and email.
Online courses also mean your knowledge might be assessed in different ways, too. You might be completing a lot more quizzes and tests than, say, group projects or presentations. But many professors who teach online incorporate a variety of assessment styles into their courses, too. You might find yourself creating a video presentation, writing an essay collaboratively in Google Docs, or sharing blog posts for your classmates to read!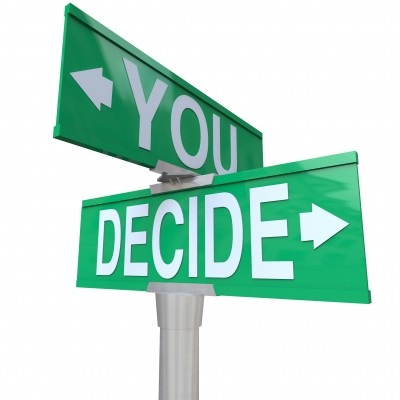 How To Decide If an Accelerated Degree Program Is Right for You
To choose an accelerated degree program, you need to make your choices based on a bit more info than simply whether an option is the fastest. (Even though we know that's pretty tempting…) Here's a list of questions you should consider as you pick an accelerated degree program:
Whether you want to—or can—enroll as a part-time or full-time student
Whether to choose an in-person or online degree program
What kind of institution to choose (a four-year university, a community college, private vs. public university)
Your financial situation and how you want to handle financing your degree
What subject you choose to study or what field you want to get a degree in.
Now, let's talk about these ideas in a little more depth!
Time Commitment
First, you'll want to evaluate your responsibilities and commitments in consideration of the compressed time frame of accelerated programs. In an accelerated degree program, you're probably going to have to be able to complete a lot more school work and show results on quizzes and exams a lot more frequently in a shorter period of time. That means it might be harder to complete an accelerated program if you've already got a lot on your plate. Consider whether this time commitment is something that will work for you based on the other things you have going on in your life!
Learning Style
Do you learn best when you're talking to other people, or does information stick better when you read it out of a book? These are just two examples of different learning styles! No one learning style is better than another, but accelerated degree programs—especially if they're online—cater to people who like fast-paced, independent learning environments. For example, some people prefer fully immersing themselves in a couple of subjects for a shorter time frame, which is the style of coursework in an accelerated program. But some people have a more difficult time processing material in such a fast-paced environment, especially if the material is complex or requires you to master a new skill.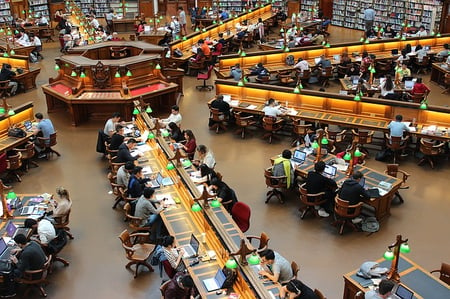 Classroom Environment and "The College Experience"
Even if the compressed timeline works for your learning style, you still want to consider whether learning in an online environment or a face-to-face environment is better for you. Some students really need the face-to-face interaction with their professors and classmates for accountability and a morale boost. Others prefer a high degree of independence and the option to reach out to their professor and classmates as needed.
Additionally, if you really value the other things that a four-year college offers (like networking, extracurriculars, and volunteer opportunities), then you might find that being in an accelerated program feels like you're missing out. If that's the case, then you might want to do a little more research on scholarships that you qualify for and affordable four-year degree programs.
Finances and Cost
It's also important to think about how the compressed time frame of an accelerated degree program might affect you financially. A lot of accelerated degree programs have a "pay-as-you-go" or "pay by the course" policy, which sounds great...until you consider the fact that you might be taking eight courses in a two month time frame. That can add up quickly, so you want to make sure how much of a financial burden you can accommodate before you dive into a one-year degree program.
Finally, a lot of universities offer accelerated degree programs in many different fields of study! Sometimes, students who feel they need to complete their degree really fast will just pick a field of study or career path based on whatever they can complete the fastest. But there is probably an accelerated degree program out there in a field of study that you have experience in or that really interests you, so spend some quality time researching different possibilities—it'll be worth it in the end.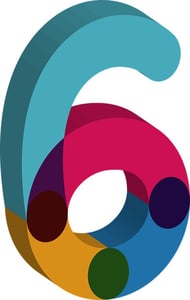 6 Examples of Fast Degree Programs
We want to give you some examples of accelerated degree programs at a variety of higher education institutions so you can learn a little bit about what the options are. Our list of six different examples of fast degree programs is selective—all of the colleges and universities listed are nonprofit, regionally and nationally accredited, and they're generally well-respected institutions that are known for providing a quality education to their students.
Additionally, it's important to recognize that every institution or program on this list puts its own spin on the accelerated degree, whether that's by offering quick online degrees, a bachelor degree in 12 months, or an accelerated combined bachelor's and master's degree. (Remember how we said they're all different? We meant it!) So we'll give you an overview of what the path to a specific degree looks like at each of these institutions, and we'll also provide the details about what you'd be looking at in terms of admissions requirements and cost of attendance as well.
The University of Washington's ABSN—that's Accelerated Bachelor of Science in Nursing—is a full-time program that's split into four quarters that start in the fall and end in the spring. That means it's a one year program, so you can finish this degree in 12 months. If you're looking for an online fast-track nursing program, you'll want to look elsewhere, though. UW's ASBN does not offer any "distance learning"—which is code for online courses.
So who is a good fit for this program? The ASBN is for people who already have a bachelor's degree and are looking into a second career in nursing. If you got a degree but want to pursue a new career, this fast-track program could be the one for you.
Here's the glimpse at the admission requirements and prerequisites: you must have completed a baccalaureate degree in a non-nursing field prior to enrolling in the ASBN, have maintained a minimum college-level GPA of 2.8 and complete several science-related courses with a specific minimum GPA, and have accumulated a minimum of 100 hours of paid or volunteer healthcare experience in one setting in a three-month time frame in the year prior to enrolling in the ABSN.
In terms of cost of attendance, UW's ASBN program charges $10,171 in tuition per quarter. The program lists other required fees, additional costs to consider, and available financial support opportunities on their website.
You're probably gathering that this is the kind of accelerated degree program that requires you to have an outstanding prior academic record and a willingness to work hard. If you have a bachelor's degree and are searching for a way to make a career change quickly, UW's ASBN is a good example of the type of program that might suit your needs. To learn more about the ASBN at UW, check out their FAQs.
If you're interested in a career in accounting, you could get a bachelor of science in accounting at Southern New Hampshire University (SNHU) through their online accounting degree program.
SNHU's online accounting degree program isn't as accelerated as the nursing program we talked about above, but it does offer some options that could enable you to tailor your completion of the degree to your timeline.
First, SNHU's online accounting program offers six 8-week terms per year, giving you the opportunity to complete more courses in a 12-month timeframe. If you buckle down and take several courses in each eight-week term, you could definitely complete your degree in less than four years.
Second, SNHU's online degree program accepts up to 90 undergraduate transfer credits. That's a third of the credits you need to graduate! If you started a degree but didn't end up finishing in the past, or you have a lot of AP course credits, SNHU's online program in accounting will accept them. Bringing in transfer credits from another accredited institution on top of taking advantage of the six eight-week terms per year could help you finish your degree at SNHU even more quickly.
Finally, SNHU's online accounting program does offer a fast-track bachelor's-to-master's degree. That means this fast-track program allows you to take master's-level courses at the undergraduate tuition rate during your bachelor's program. In other words, the courses will cost you less, and you'll be able to complete your master's degree more quickly. If you already know you'll need to get a master's degree, SNHU offers an affordable way to get it done.
SNHU is a private, nonprofit university. The online undergraduate accounting degree program costs $960 per course and $320 per credit hour. To learn more about the goals of their online accounting program, the requirements for admission into the bachelor's-to-master's fast-track program, and cost of attendance, check out their website.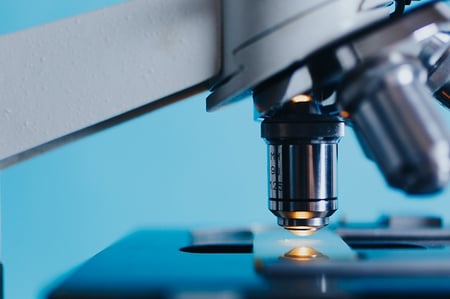 If you're looking to get a bachelor's degree online fast, UW Flexible Options provides a model that might be a good fit for you. The Information Science and Technology (IST) program through UW Flexible Options allows you to work at your own pace in an online format, and it provides a high degree of freedom and flexibility.
UW Flexible Options degree programs are typically a good match for students who have other responsibilities to juggle, like family life and work commitments. The program's website states that the UW Flexible Options program is best suited for people who have prior professional experience in IT, or who are currently working in the field and have completed some college, technical school, or certification program in the IT world.
One cool thing about UW's Flexible Option program is that it allows students to custom-design their degree plans based on the transfer credits they're bringing in and their career goals. Students are also encouraged to complete the program at their own pace. If you're looking for a high degree of flexibility and you already know what your career goals are, the IST degree through UW's Flexible Options program could be a good fit.
And here's the coolest thing about UW's Flexible Option program: instead of paying tuition by course or credit, you have the option to pay a flat rate for a three-month subscription and complete "competency sets" at your own pace. For instance, the "All-You-Can-Learn" subscription option is $2250. During that three month subscription period, you could complete multiple competency sets instead of just one.
What this basically means is that you can work with all the learning materials provided in the subscription packet you paid for, and when you're able to demonstrate mastery of a skill or competency, you receive your credit. It doesn't matter if it takes you two weeks or two months to show mastery! If you're able to work at a steady pace and show mastery of more skill sets in a single three-month subscription period, you're basically getting more out of the tuition you paid and you'll be getting your degree done more quickly.
So if speed is your primary requirement for getting your bachelor's degree online fast, UW's Flexible Options program is probably the best one on our list for that.
Since the format and requirements for the UW Flexible Options program is pretty nontraditional, it might seem pretty confusing at first read. To get all the details and a full explanation of the Flexible Options program, the subscription packets, and competency sets, take a look at the FAQs page on the UW Flexible Options website.
The online bachelor of science in marketing at Louisiana State University (LSU) is an accelerated online degree program, so you can complete your bachelor's degree faster.
Like other programs on our list, LSU's online Bachelor's of Science in Marketing offers generous transfer credit acceptance. Unlike some of the other programs on our list, though, LSU's program is a good fit for first-time college students too. The university's Career Services office and hands-on professors are willing to provide the guidance and support that new college students probably need.
LSU's website is extremely user-friendly: they provide a list of options that allows students to select their specific admission type and learn about the unique admission requirements for their situation. Their "Calendar" section also lists the next application due date and class start date, so prospective students considering the program know how soon they can get started in the program.
LSU's online BS in Marketing offers pay-as-you-go-tuition, and the tuition is pretty reasonable compared to many programs: $284 per credit hour. Take a look at LSU's website for a full breakdown of tuition for the B.S. in Marketing online program.
The one drawback is that the degree requires quite a bit of coursework. You must complete 120 credit hours to earn the degree, but the program offers multiple start dates per year so you can fit more coursework into a 12-month period.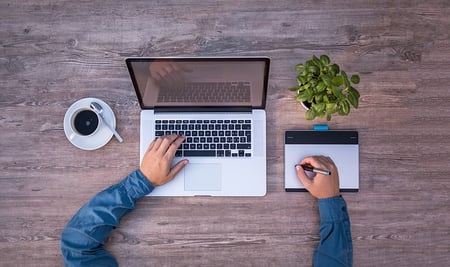 There are some advantages to Bellevue University's online Bachelor of Arts in Graphic Design degree program that the other programs on our list don't have. Unlike some of the other programs on our list, you don't have to have any prior college course credit or professional experience to be admitted into this program. So if you're coming straight from high school or getting your GED, this online program might work out for you.
If you decide to complete the BA in Graphic Design program online, unfortunately, you're going to be paying more per credit hour at Bellevue. Per credit hour tuition for online courses is $425. Bellevue's BA in Graphic Design program requires 127 total credits for degree completion, so this is one of the pricer options on our list. Additionally, their website is a bit vaguer than some other institutions' about how transfer credits work, though. They recommend that prospective students consult with an admissions counselor to determine which credits are eligible for transfer.
Bellevue's online BA in Graphic Design is probably the best example of a program on our list that is going to have some "hidden" costs that you want to be aware of before you decide to enroll. The university's website says that the online Graphic Design degree program requires the use of "industry standard graphic design software and hardware." The website's "Curriculum" page gets more specific about these technology requirements, and you'll definitely want to look over those before deciding to enroll!
Somewhat similar to Southern New Hampshire University's online bachelor's in accounting, Northeastern offers students the opportunity to accelerate completion of the bachelor's degree by applying graduate credits taken as an undergraduate toward both the undergraduate and graduate degrees. This is called the PlusOne program at Northwestern, and the bachelor's of science and master's of science in civil engineering is one of the many degree programs offered through the program.
Now, this option is probably the most similar to a traditional, four-year bachelor's program on this list. If you're looking specifically for the opportunity to finish a master's degree at an accelerated pace, rather than to finish a bachelor's degree quickly, the PlusOne degree program options might work out for you.
So how does the PlusOne program work? Well, by enrolling in the PlusOne program, students can earn up to 16 credits toward a bachelor's and master's degree, allowing them to earn their master's one year sooner than they would in a traditional master's program. So, you'd be looking at five years to completion of both your bachelor's and master's in the PlusOne program.
The PlusOne program would also offer you a thriftier option. Since the 16 credits count toward both your bachelor's and master's, you'll be paying for fewer classes! And here's another plus (no pun intended): When students successfully complete the requirements for the bachelor's degree in their field in the PlusOne program, they receive guaranteed admission into their graduate degree program.
Northeastern offers a lot of PlusOne programs in addition to the B.S. and M.S. in Civil Engineering. If civil engineering isn't the path you want to pursue but you're interested in the PlusOne program, browse the extensive program listings on the PlusOne website!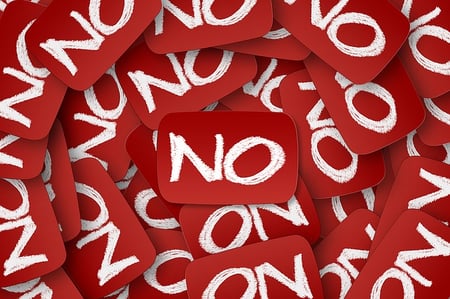 3 Things to Watch Out for When Picking an Accelerated Degree Program
We've already talked about how confusing it can be trying to navigate the many different options out there for accelerated degree programs. On top of everything we've already covered, we also want to share three things that it's really important to watch out for or look into as you choose a program, college, or university to pursue a degree through.
A sad truth about institutions of higher education in the U.S. is that not all of them have your best interest in mind. Some are even considered predatory! We want you to know how to sniff out the bad eggs for yourself and how to determine that a school or institution provides everything you need to be successful. That's why we've developed this list of three things to watch out for as you research fast online degrees.
#1: Say No to For-Profit Colleges
This is our biggest warning: stay away from accelerated degree programs at for-profit colleges! Oftentimes, when you do an Internet search for an accelerated bachelor's degree online, for example, the very first results you'll get will be ads for for-profit colleges.
What is a for-profit college? For profit colleges are typically owned and operated by private companies or shareholders who are expecting to make a profit off of you—the student. For profit schools sell a product: their education. And, who are the customers? The students who enroll and pay for that education. Basically, for profit colleges' primary goal is to make money. That's why we recommend that you find a program at a nonprofit college or university instead.
And, remember this: you can Google any college, university, or program and find out if it is for-profit. We strongly encourage you to do this before you get too invested in the idea of a particular program or university—it'll save you time, money, and heartache in the long run.
#2: Make Sure the Program Is Accredited
Before you enroll in any degree program at any college or university, you need to make sure it is a regionally and nationally accredited institution and program. The purpose of accreditation is to ensure that the education provided by institutions and programs of higher education is meeting acceptable levels of quality.
Making sure the institution or program you're enrolling in is accredited matters because employers may question your career preparedness and the quality of your education if they see you have a degree from an unaccredited institution or program. Plus, students enrolled in unaccredited institutions can't get federal financial aid, and if you ever wanted to transfer to an accredited school, they likely won't accept your credits.
So how can you make sure you don't accidentally enroll in an unaccredited institution or program? Though the U.S. Department of Education does not accredit educational institutions or programs itself, the Department does review all federally-recognized accrediting agencies and maintains a database of accredited schools and federally-recognized accrediting agencies. If you are unsure about a school's accreditation status or whether its accrediting agencies are legit, you can search for both in the government database.
#3: Get the Full Scoop on Cost of Attendance
After reading our list of six accelerated degree programs, you've probably realized that every fast degree program is different: there are different requirements for admission, different enrollment periods and term lengths, different rules about transfer credit...and different fees you have to pay to enroll as a student.
If you're completing an accelerated bachelor's degree online through an institution, it might seem like you shouldn't have to pay any fees besides tuition per credit hour. Sadly, there are almost always additional fees you have to pay to enroll in a degree program, even if you're doing distance education. To avoid receiving a surprise bill, carefully read all of the online info about cost of attendance through the degree program you're looking into.
You also want to consider additional costs for materials or supplies you might need that you won't have to pay the college or university itself, but that will be essential to your successful completion of your degree. Stuff like this might include a laptop or computer, headphones, or eBooks or subscription packets to learning modules.
Adding up all of the costs—including the "hidden" ones—will alleviate a lot of stress once you actually get into your degree program and don't want money worries lingering over your shoulder.
The other finance-related thing we want to recommend is that you contact the financial aid office at the institution where you're enrolling. A lot of students assume that there aren't scholarships or other financial aid opportunities available for students who are getting an accelerated bachelor's degree online, but that just isn't universally true. Make phone calls, send emails, and ask questions. You might stumble upon a great funding opportunity that will save you money as you complete your degree!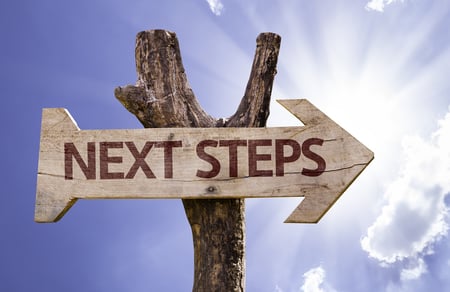 What's Next?
Do you have the need for speed? If so, you might be interested in our guide to raising your high school GPA fast. We also have cram-worthy tips that help you prepare for your SAT (and your ACT) in 10 days.
One of the most important parts of paying for college is applying for scholarships. Don't leave free money on the table! We've got guides to help you apply—and win!—major scholarships from companies like Tylenol and Walmart. (We have a complete run-down on the Gates Scholarship, too!)
If you want to maximize the return on your time investment at a four-year university, you should think about double majoring. Learn more about double majoring here.
Have friends who also need help with test prep?
Share this article!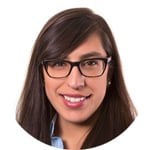 About the Author
Ashley Sufflé Robinson has a Ph.D. in 19th Century English Literature. As a content writer for PrepScholar, Ashley is passionate about giving college-bound students the in-depth information they need to get into the school of their dreams.
Get Free Guides
to Boost Your SAT/ACT