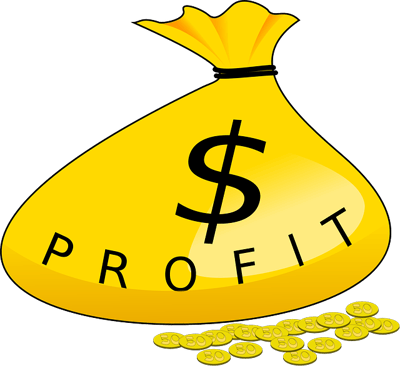 With so many colleges to choose from, it can be difficult to figure out which school will be an ideal fit for you. Most US colleges are nonprofit schools committed to educational quality. But have you heard of for-profit colleges? What is a for-profit college exactly, and how does it differ from nonprofit colleges?
In this guide, we give you the for-profit colleges definition and go over why for-profit universities have such a bad reputation in the world of education. We then give you a complete list of for-profit colleges in the US.
What Is a For-Profit College?
A for-profit college is a school that is owned and operated by a private business or corporation. A group of shareholders, or investors, makes all of the decisions for the school, always with the aim of turning a profit.
Essentially, for-profit colleges prioritize shareholders over students in their efforts to make money. Most for-profit colleges have programs that are heavily career- or tech-oriented as these areas of study are in higher demand and usually result in better revenue for the college.
For-profit colleges also tend to cater to nontraditional students by offering evening and online classes. Some well-known for-profit universities include DeVry University and the University of Phoenix.
This profits-driven model differs greatly from that of nonprofit colleges. At nonprofit colleges, profit doesn't matter—the overall aim is to give students a high-quality education and help them achieve their academic and professional goals. There are no shareholders or owners; rather, the college is publicly owned and managed by a board of directors or trustees.
Though all for-profit colleges are private, nonprofit colleges can be either public or private. Public nonprofit colleges are funded by state governments, whereas private nonprofit colleges are funded privately through tuition, donations, endowments, etc. Note that private nonprofits are still run by a board of trustees, not shareholders.
The main difference between a private for-profit college and a private nonprofit college is that the former focuses on making a profit, while the latter puts students' needs first.
This is the basic for-profit colleges definition. Now, let's take a look at why these schools get such a bad rap in the world of education.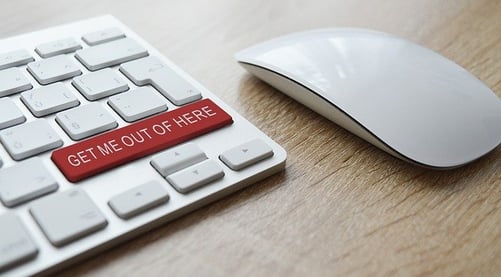 Why Most Students Avoid For-Profit Colleges
Most people associate for-profit universities with words that have strong negative connotations—words such as "scam," "rip-off," and "unaccredited." And these people aren't exactly wrong.
The major issue with for-profit colleges is that because they put profits first, they are not focusing on providing a quality, affordable education to students. While a nonprofit college will support its students no matter what—even if it means having to suffer losses that year—a for-profit school will not hesitate to cut programs that aren't making them money and hike up tuition costs.
According to data released by the National Center for Education Statistics, annual tuition at four-year for-profit colleges is on average $17,000—that's $8,000 a year more than the tuition at a public nonprofit college.
Even more shockingly, the College Board's 2018 Trends in Student Aid report shows that a startling 32% of students who earned a bachelor's degree from a for-profit college were left with more than $50,000 in student loans. This is huge compared to the 12% who had the same at private nonprofit colleges and the mere 7% at public colleges.
In addition, an undergraduate education at a for-profit college usually takes longer than four years, meaning that a degree from a for-profit college is often both costlier and more time-consuming than is a degree from a nonprofit school. As the College Board reports in its 2019 Trends in College Pricing, 30% of students at for-profit colleges earned their degree within five years, compared with 68% of students at private nonprofit schools and 59% at public schools.
Finally, the reputation of for-profit colleges just isn't that good. Many for-profit colleges have had run-ins with the law and been accused of fraud and deceit. What's more, any credits you got from a for-profit college likely won't transfer to nonprofit schools as the classes and degrees they offer simply aren't viewed as having any strong academic value. This is why many employers look down on degrees from for-profit universities.
Despite these cons, a for-profit college can work for some students—as long as you know exactly what to expect from this kind of education, are ready to take on some debt, and are willing to run the risk that your degree might not hold as much value as one from a nonprofit school.
Now that we know what for-profit colleges are, let's take a look at the complete list of for-profit colleges in the US.
Complete List of 4-Year For-Profit Colleges in the US
Here is the complete list of all four-year for-profit colleges in the US. Note that we did not include schools that have stopped enrolling students and are in the process of shutting down. All the for-profit schools below are arranged by state in alphabetical order.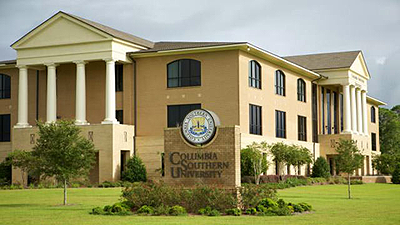 Columbia Southern University (Columbia Southern University/Wikimedia Commons)
Alabama
Columbia Southern University
Herzing University: Birmingham
Alaska
Charter College: Anchorage
Arizona
Chamberlain College of Nursing: Phoenix
DeVry University: Phoenix
Dunlap-Stone University
Grand Canyon University
National Paralegal College
Southwest University of Visual Arts
University of Advancing Technology
University of Phoenix: Phoenix-Hohokam
California
Academy of Art University
California Coast University
Chamberlain College of Nursing: Sacramento
Cogswell Polytechnical College
Design Institute of San Diego
Fashion Institute of Design and Merchandising
Interior Designers Institute
NewSchool of Architecture & Design
Platt College: Ontario
Platt College: San Diego
SAE Expression College
Southern California Institute of Technology
Stanbridge University
Trident University International
University of Phoenix: Central Valley
University of Phoenix: Sacramento Valley
University of Phoenix: San Diego
University of Phoenix: Southern California
West Coast University: Los Angeles
West Coast University: Ontario
West Coast University: Orange County
Colorado
American Sentinel University
Aspen University
Colorado Technical University
Denver College of Nursing
DeVry University: Westminster
Platt College: Aurora
Rocky Mountain College of Art & Design
Connecticut
Paier College of Art
Post University
District of Columbia
Strayer University
University of the Potomac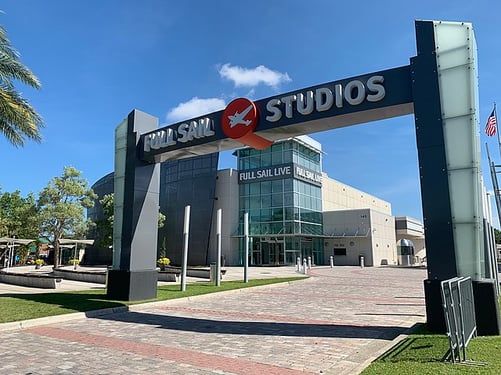 Full Sail University (Comb4ckszn/Wikimedia Commons)
Florida
Chamberlain College of Nursing: Jacksonville
Chamberlain College of Nursing: Miramar
DeVry University: Miramar
DeVry University: Orlando
Florida Career College: Boynton Beach
Florida Career College: Jacksonville
Florida Career College: Lauderdale Lakes
Full Sail University
Jose Maria Vargas University
Rasmussen College: Fort Myers
Rasmussen College: New Port Richey
Rasmussen College: Ocala
Rasmussen College: Tampa/Brandon
Schiller International University
Georgia
Chamberlain College of Nursing: Atlanta
DeVry University: Decatur
Herzing University: Atlanta
Illinois
American InterContinental University
Chamberlain College of Nursing: Addison
Chamberlain College of Nursing: Chicago
Chamberlain College of Nursing: Tinley Park
DeVry University: Chicago
DeVry University: Online
Rasmussen College: Mokena/Tinley Park
Indiana
Chamberlain College of Nursing: Indianapolis
Iowa
Hamilton Technical College
Kansas
Kentucky
Beckfield College
Sullivan University
Louisiana
Chamberlain College of Nursing: New Orleans
Herzing University: Kenner
Southwest University
Michigan
Chamberlain College of Nursing: Troy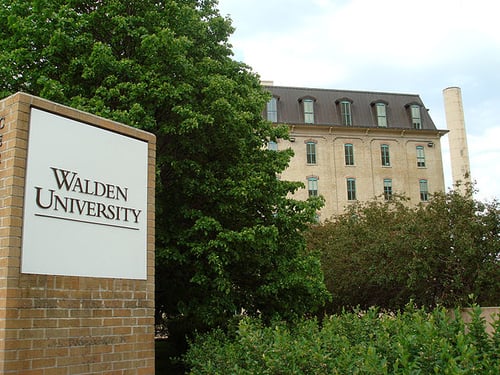 Walden University (Bobak Ha'Eri/Wikimedia Commons)
Minnesota
Capella University
Rasmussen College: Blaine
Rasmussen College: Lake Elmo/Woodbury
Rasmussen College: Moorhead
Walden University
Missouri
Chamberlain College of Nursing: St. Louis
DeVry University: Kansas City
Research College of Nursing
Nebraska
Creative Center
Herzing University: Omaha School of Massage Therapy and Healthcare
Nevada
Art Institute of Las Vegas
Chamberlain College of Nursing: Las Vegas
University of Phoenix: Las Vegas
New Jersey
Berkeley College: Woodland Park
Chamberlain College of Nursing: North Brunswick
DeVry University: North Brunswick
New Mexico
Southwest University of Visual Arts
New York
Berkeley College: New York City
DeVry College of New York: Midtown Campus
Five Towns College
LIM College
Monroe College
School of Visual Arts
North Carolina
Chamberlain College of Nursing: Charlotte
Miller-Motte College: Wilmington
North Dakota
Ohio
Bryant & Stratton College: Eastlake
Bryant & Stratton College: Parma
Chamberlain College of Nursing: Cleveland
Chamberlain College of Nursing: Columbus
DeVry University: Columbus
Oklahoma
Spartan College of Aeronautics and Technology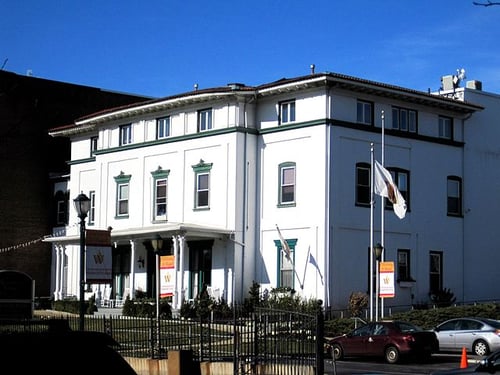 Restaurant School at Walnut Hill College (JimmyV/Wikimedia Commons)
Pennsylvania
Central Penn College
DeVry University: Fort Washington
Restaurant School at Walnut Hill College
Puerto Rico
Columbia Central University: Caguas
EDP University of Puerto Rico: Hato Rey
EDP University of Puerto Rico: San Sebastian
National University College: Arecibo
National University College: Bayamon
National University College: Ponce
National University College: Rio Grande
Tennessee
South College
Virginia College School of Business and Health in Knoxville
Texas
Chamberlain College of Nursing: Houston
Chamberlain College of Nursing: Irving
Chamberlain College of Nursing: Pearland
Chamberlain College of Nursing: San Antonio
DeVry University: Irving
University of Phoenix: Dallas Fort Worth
University of Phoenix: Houston Westside
University of Phoenix: San Antonio
West Coast University: Dallas
Utah
Neumont College of Computer Science
New Charter University
Stevens-Henager College: Logan
Stevens-Henager College: Murray
Stevens-Henager College: Ogden
Stevens-Henager College: Orem
Virginia
American National University: Salem
Chamberlain College of Nursing: Tysons Corner
DeVry University: Arlington
ECPI University
Stratford University: Falls Church
Stratford University: Woodbridge
University of Management and Technology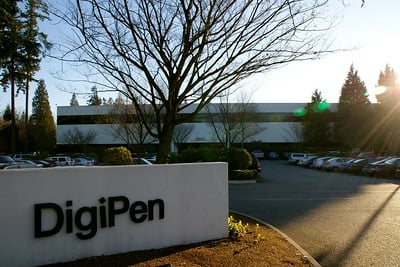 DigiPen Institute of Technology (Shuichi Aizawa/Flickr)
Washington
Charter College: Vancouver
DigiPen Institute of Technology
Northwest College of Art & Design
West Virginia
American Public University System
Salem University
Wisconsin
Herzing University: Brookfield
Herzing University: Kenosha
Herzing University: Madison
Why Go to a For-Profit College? 4 Potential Reasons
Though you should generally avoid for-profit colleges, there are occasionally some good reasons for you to consider attending one.
#1: You Can Get Your Degree Faster
Even though the majority of students at for-profit colleges do not earn their degree in less than five years, you'll still have the possibility of getting your degree faster than you would if you were to attend a regular nonprofit college.
This is because many for-profit colleges offer online classes, allowing you to work at your own pace and earn more credits in a shorter amount of time. Remember that you will likely want to spend as little time as possible at a for-profit college considering these schools' high tuition costs!
#2: It Offers Flexible Class Options That You Need
If you're an adult student balancing a full-time job and maybe even children, for example, then a for-profit college can work well for you due to its many offerings of evening and online classes.
Though many traditional schools do offer flexible class options as well, for-profit colleges tend to target nontraditional students more, ensuring you have the ability to make your own schedule.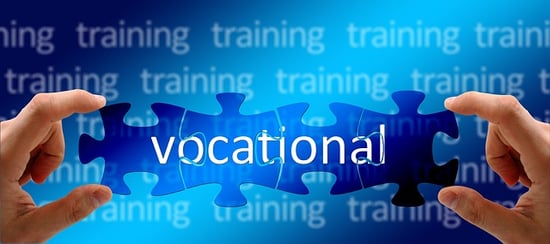 #3: You Want to Major in a Career-Oriented or Vocational Field
Because for-profit colleges are revenue-driven and will cut classes and programs that don't make them money, you're more likely to find programs at these schools specializing in career-oriented degrees and vocational training.
If you don't care so much about getting a well-rounded education and would prefer to jump right into professional training so you can get started on a specific career, a for-profit college might be a good fit for you.
#4: You Are Having Trouble Getting Accepted Anywhere Else
For-profit colleges typically don't have any admission requirements, meaning they accept anyone and everyone who applies, just as long as you have a high school diploma or GED usually.
This can be a big positive if you're finding it difficult to get accepted to any other schools and don't want to deal with putting together an impressive college application.
Key Takeaways: What Is a For-Profit College?
For-profit colleges are privately owned schools that are essentially run like businesses: their main aim is to make a profit, prioritizing overall revenue over their students' needs and the value of their education. By contrast, nonprofit colleges are publicly owned schools that place a strong emphasis on supporting and educating students, no matter the cost.
So are for-profit colleges bad? Most for-profit universities have a bad reputation due to their high tuition, "worthless" credits and degrees, and lawsuits; however, such a school could work for you if you hope to have more flexible class options and want to engage in real-world training in a specific professional field or vocation.
Just be sure to vet any for-profit colleges before you apply to them. In other words, see whether they've had any legal problems in the past and check that they're accredited.
Ultimately, though, it's almost always a better option to just apply to a nonprofit school!
What's Next?
Are there any good for-profit colleges out there? Our in-depth guide walks you through the top 10 for-profit schools.
Looking to specialize in a specific trade? Then check out our expert guide to what trade schools are and how they work.
Worried about acceptance rates? Ease your anxieties with this complete list of colleges that have 100% admission rates and this list of the easiest colleges to get into, based on admission rates and SAT/ACT scores.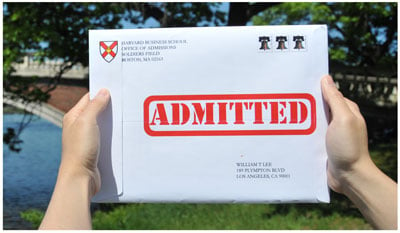 Want to build the best possible college application?
We can help. PrepScholar Admissions is the world's best admissions consulting service. We combine world-class admissions counselors with our data-driven, proprietary admissions strategies. We've overseen thousands of students get into their top choice schools, from state colleges to the Ivy League.
We know what kinds of students colleges want to admit. We want to get you admitted to your dream schools.
Learn more about PrepScholar Admissions to maximize your chance of getting in.
Have friends who also need help with test prep?
Share this article!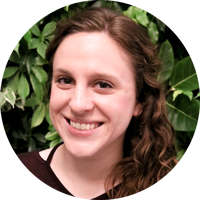 About the Author
Hannah received her MA in Japanese Studies from the University of Michigan and holds a bachelor's degree from the University of Southern California. From 2013 to 2015, she taught English in Japan via the JET Program. She is passionate about education, writing, and travel.
Get Free Guides
to Boost Your SAT/ACT