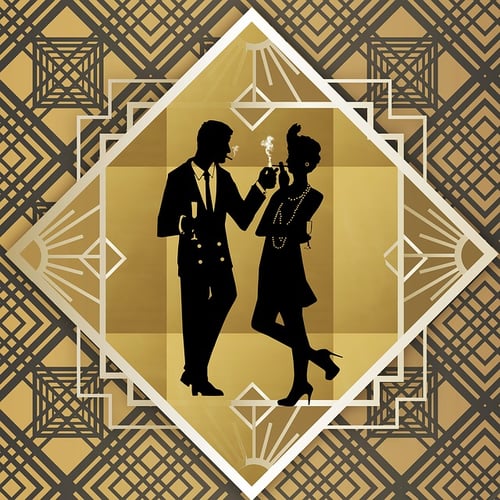 We all have a friend who's a huge fan of F. Scott Fitzgerald's The Great Gatsby. Honestly, calling them a "huge fan" might be an understatement, since you know your friend would go back into a burning house to save their Gatsby book collection! (We might be "that friend," honestly.)
So what could be better than surprising the Gatsby fan in your life with some special Great Gatsby swag? Nothing, of course! After all, as Fitzgerald writes in the book, "Let us learn to show our friendship for a man when he is alive and not after he is dead." And listen: we totally advocate treating yourself to a little something while you're at it, too.
So without further ado, here are the best gifts you can buy for any Gatsby superfan!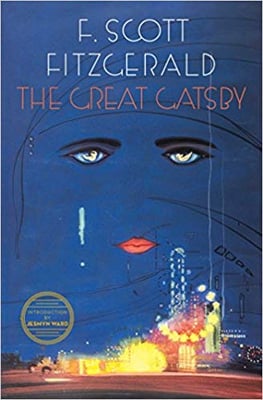 #1: A Beautiful Copy of The Great Gatsby with an Art Deco Cover
This edition of The Great Gatsby from Paper Mill Press is a must-have for any Gatsby fan. Its gorgeous cover captures the decadence of 1920s art deco decor while also suggesting the darkness hidden in the pages within. And who wouldn't want more Jazz Age flair on their bookshelf? Any Gatsby fan would be proud to add this edition to their collection!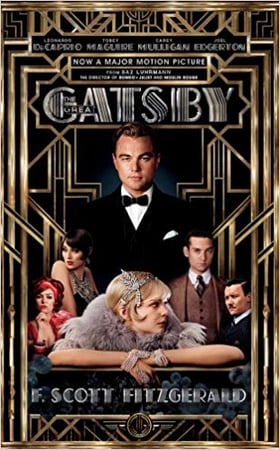 #2: The Luscious, Decadent Movie Adaptation by Baz Luhrmann
Okay, okay: everyone has their favorite movie version of The Great Gatsby. We've gotta admit, though: Baz Luhrmann's 2013 adaptation is our favorite. Not only does it have an amazing cast featuring Leonardo DiCaprio, Carey Mulligan, and Tobey Maguire, Luhrmann captures the decadence of the Jazz Age perfectly. The only problem with getting a Gatsby fan this movie is that they may never want to watch anything else.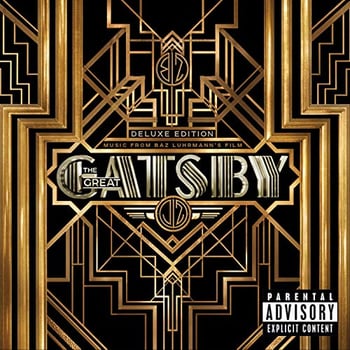 #3: The Amazing, Jazzy Movie Soundtrack
If you're going to buy The Great Gatsby movie, you absolutely have to buy the soundtrack, too! Anton Monsted, the music supervisor for the film, said that he wanted the soundtrack to be a "blend" of "music that is very true to the period of the movie's setting in 1922 and the music of today."
As a result, the movie soundtrack combines a blend of contemporary beats, jazzy melodies, and powerhouse vocals from Beyoncé, Jay-Z, and Sia. All you have to do is queue this album up and pop on some headphones, and you're transported straight to one of Gatsby's garden parties. It's honestly the next best thing to actually being in East Egg.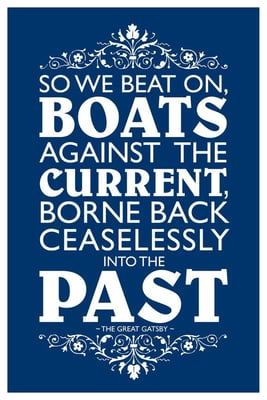 #4: A Beautiful Poster Featuring The Great Gatsby's Most Famous Line
Wall art is a great way to add a little bit of Gatsby-inspired class to any room. That's why we love this poster from Poster Foundry that lays out The Great Gatsby's last line in beautiful typography. If you put it in a classy, eye-catching silver frame, it's sure to become the focal piece of your decor.
#5: A Gatsby Inspired Candle That Smells Like Rain
Can you ever have too many candles? (Answer: nope!) This handmade candle is the perfect way to bring feeling of a rainy day in Long Island right into your living room. For best results, we recommend lighting this candle, queueing up some rainy day sounds on your phone, and curling up under a warm blanket with your favorite copy of The Great Gatsby. We can't think of a better way to spend an afternoon!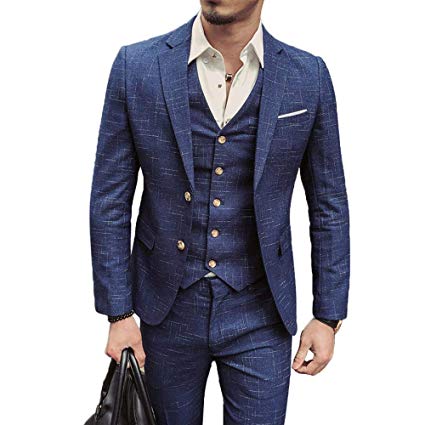 #6: A Sleek Three-Piece Suit that Would Make Gatsby Jealous
As any Gatsby fan knows, the world of the book is all about appearances. That's why a sharp, 1920s-inspired suit is the perfect gift! The one we've chosen is an affordable option that incorporates the Jazz Age's signature three-piece style with a more modern silhouette. Couple this look with a snazzy wingtip oxford, and you'll give Jay Gatsby himself a run for his money.
If you prefer women's wear, don't worry: we've got you covered, too.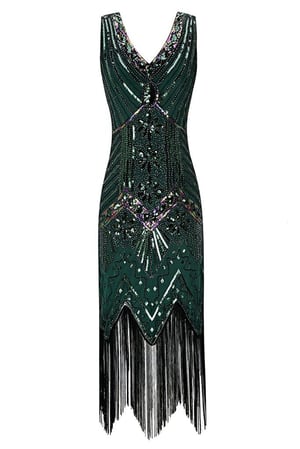 #7: A Perfect Dress for Any of Gatsby's Parties
We're not going to beat around the bush: 1920s dresses are beyond major. So what could be better than buying an art deco dress for the glam Gatsby fan in your life?
And boy, did we find the best. Dress. Ever.
This Metme Flapper Dress flapper dress says it's for prom, but we think you could wear it anywhere. (We would wear it everywhere, since we'd never want to take it off. Ever.) It's got everything you could want: sparkles! Color options! Fringe! And it even has a 4.5 star rating from almost 500 reviews on Amazon. Couple it with this replica of Carey Mulligan's headband from the movie, and you'll look like you just stepped out of a speakeasy.
Can you tell we're in love? The glamorous Gatsby fan in your life will be, too!
#8: A Set of Art Deco Earrings for Everyday Cosplay
Maybe you're a bit more subtle in your fashion and would rather give a nod to your Gatsby love rather than going all-out. That's what jewelry is for! You can add a little Jazz Age pop to your existing wardrobe by sporting a pair of very excellent art deco earrings. Couple it with the matching necklace for a bold statement look that says you don't need no Gatsby in your life to have gorgeous things. (Shade intended, Daisy. Shade intended.)
#9: A Cool Sweatshirt Featuring The Great Gatsby's Original Cover
Maybe you're into a more "vintage casual" look. Well, we have the perfect thing for you: a cozy Gatsby sweatshirt from Out of Print. It's perfect for wearing while you're snuggled up with a good book, but it's cool enough to throw on before you head out the door, too. And just like The Great Gatsby itself, a good sweatshirt never goes out of style.We especially love that it features the book's original cover, which tells the world that you've been a Gatsby fan for a long time.
#10: A Saucy Gatsby-Inspired T-Shirt That Would Make Daisy Proud
When you love something--like, really love something--you're always on the lookout for other superfans like yourself. The best way to find those kindred spirits is to wear a shirt that only real enthusiasts will get. This Gatsby-inspired t-shirt is just the trick, since you'll only get the joke if you've read the book. This shirt made us laugh...that is, until we started sobbing.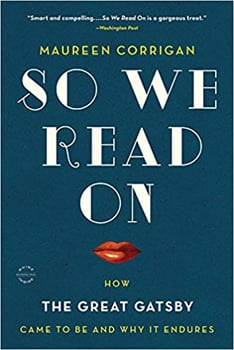 #11: A Book About Why the Great Gatsby Still Rocks
Gatsby fans have probably read the book tons of times, and since Fitzgerald is long gone, there's no hope for a sequel. So what's a fan to do?!
Read book about the book, obviously.
Enter: So We Read On: How The Great Gatsby Came to Be and Why It Endures by Maureen Corrigan. This is a perfect gift for anyone who's sad they won't get more stories about Nick, Gatsby, and Daisy, and wants to learn more about the impact of their favorite book on the world at large. Corrigan also talks about her own love for Gatsby, which is sure to resonate with any Gatsby lover.
#12: Art Deco Pillows That Will Make Your House Feel Like a Speakeasy
As you know, The Great Gatsby is all about ambiance. Bring a little bit of that decadence into your room with these awesome gilded throw pillows. The black and white, art deco design give them a Roaring 20s feel. If you really want to capture that speakeasy vibe, add a few Edison bulb lamps and a luxurious rug, too.
But fair warning: once your place looks this good, you might never leave the house again!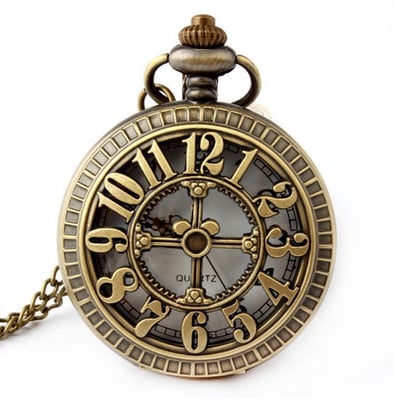 #13: A Retro Pocket Watch Like Nick's to Signal Your Social Aspirations
One of the things that jumped out to us about Nick's wardrobe in the Baz Luhrmann movie is the amazing pocket watch that he has clipped to his vest. (It's a fabulous detail that only a true Gatsby fan would notice.) So we scoured the internet to find a vintage-inspired pocket watch sure to impress even the most persnickety Gatsby lover.
This retro watch combines an antique finish with Jazz Age-inspired design to create the perfect statement piece for any snazzy wardrobe. Featuring a glass and alloy construction, you'll feel just like Nick when you whip this out of your pocket to check the time.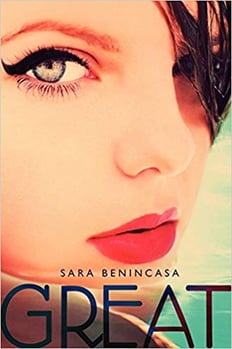 #14: A Modern, Gender-Swapped Retelling of The Great Gatsby That Will Leave You Wanting More
When we stumbled across this YA, gender-bent, LGBTQ retelling of The Great Gatsby written by Sara Benincasa, we knew we had to add it to our list. Benincasa is amazing: she's a stand-up comedian, writer, actress, and Gatsby superfan.
Her book, Great, tells the story of Naomi Rye, a teenage girl who's spending the summer in the Hamptons with her socialite mother. Naomi expects to be bored out of her mind, but she soon finds herself fascinated by her neighbor, Jacinta, a popular girl known for her lavish parties. Before she knows it, Naomi is drawn into Jacinta's circle and finds that Jacinta has some dark secrets of her own.
This book will give any Gatsby fan a fresh perspective on the original story, and Benincasa includes so many nods to Fitzgerald's original book that reading Great is like being on a literary treasure hunt. That's why we think Great is the perfect gift for anyone looking for a modern, inclusive version of The Great Gatsby to sink their teeth into.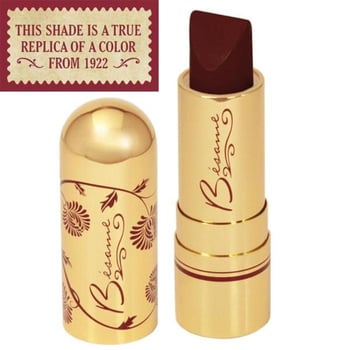 #15: A Lipstick in An Authentic Jazz Age Color to Make It Clear What You're About
Our last choice for this list might just be our favorite one. Besamé Cosmetics is a makeup brand focused on honoring "the style, spirit, and sensibility of female beauty. " They specialize in recreating vintage makeup using modern, cruelty-free ingredients.
They're also fanatical about getting the colors and formulations right in all their products, including their 1922 blood red lipstick. This color is historically accurate, packs a visual punch, and is flattering for all skin tones! Even better, reviewers say that the lipstick stays in place and has mega staying power. It's the perfect way for a Gatsby fan to experience an authentic piece of the Jazz Age while keeping their makeup game on point, too!
Now What?
These recommendations are based solely on our knowledge and experience. If you purchase an item through one of our links PrepScholar may receive a commission.
Have friends who also need help with test prep?
Share this article!
About the Author
Ashley Sufflé Robinson has a Ph.D. in 19th Century English Literature. As a content writer for PrepScholar, Ashley is passionate about giving college-bound students the in-depth information they need to get into the school of their dreams.
Get Free Guides
to Boost Your SAT/ACT