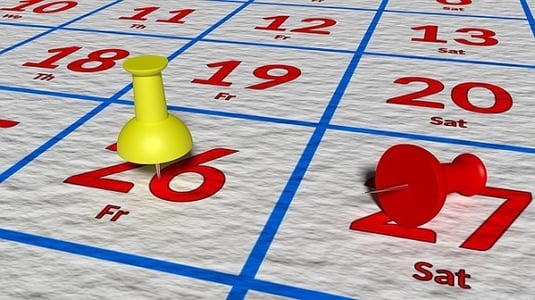 What should you do when you've already registered for an SAT test date, but you have a schedule conflict or just aren't ready to take the SAT yet? Never fear! SAT rescheduling is an option!
If you're wondering how you can reschedule your SAT, this guide has all the answers you need about SAT change date procedures. We'll explain what it means to reschedule SAT test dates, how late you can reschedule, how much it will cost, and we'll walk you through each step of how to change SAT test dates.
What Does It Mean to Reschedule Your SAT? Why Would You Need an SAT Reschedule?
When you reschedule your SAT, it means changing the date (and sometimes the location) of your exam after you've already registered for a particular date. You'll need to cancel your current registration and reschedule a new date to take the SAT.
There are a few reasons why you might need to change the date of your SAT:
Schedule conflict: An academic, extracurricular, or personal activity may suddenly appear on your calendar on the day you were supposed to take the SAT. If it's an important event, you may not be able to miss it, meaning you'll need an SAT test reschedule. However, for certain school-related conflicts, you may be able to get an alternate SAT test date instead of rescheduling. Read more about alternative SAT test dates here.
You haven't prepared enough: Sometimes, despite your best efforts, you just can't squeeze in enough time to study enough for the SAT before your test date. In these cases, you may want to reschedule your SAT for a later date so you have more time to prepare.
What to Know Before You Reschedule Your SAT
Before you begin the process of changing your SAT, you should know exactly what to expect and if it's even possible for you to schedule an SAT date change.
How Much Will the SAT Date Change Cost?
If you need to reschedule SAT test dates, it will cost you $28 per reschedule (This is in addition to the $45 or $57 you already paid when you registered to take the SAT.) This $28 reschedule fee is the same whether your change just the test date and keep the location the same or if you change both the test date and the location. You will need to pay this fee even if you received a fee waiver when you registered for the SAT.
How Late Can You Reschedule?
The good news is that there is no deadline for rescheduling SAT test dates. You can even reschedule after your original test date has passed (as long as you didn't show up for the test), and you'll only need to pay the $28 reschedule fee, not an entirely new registration fee. However, if the new date you want to take the SAT on is less than a month away, you'll also have to pay an additional $28 late registration fee on top of the SAT test reschedule fee.
How to Reschedule Your SAT
Not sure how to change SAT test dates? Rescheduling SAT dates is an easy process that only takes a few minutes to complete. The process is the same for rescheduling both the General SAT and SAT Subject Tests. Follow these steps to change your test date.
Sign-in to your College Board account.
On your "My SAT" page, you'll see the tests you're registered for. Click "Change Registration" under the test that you want to reschedule.
You'll now see a new page with your SAT admission ticket information on it. At the bottom of the page, click "Change my test date."
You'll then be brought to a page where, under "Test Date", you can see the new SAT date(s) you can change to. Select the one that works best for you.
You'll then select your test center, confirm your personal information is correct, and pay the reschedule fee.
When you're finished, you'll receive an email confirmation and a new admission ticket with your updated test date.
Pros and Cons of an SAT Reschedule
Is rescheduling your SAT the right decision for you? There are benefits and drawbacks for both options which we go over in this section.
Pros
Can Make It Possible for You to Take the SAT
Sometimes you simply can't make the original date you planned to take the SAT. If another commitment (whether it's for school, an extracurricular, or another reason) makes it impossible for you to get to the test center on your original test date, rescheduling is sometimes the only thing you can do to take the SAT.
Gives You More Time to Study
Postponing your SAT will give you more time to study for the test, which can translate into a better score. This can be a significant benefit, but, remember, it only works if you put in the necessary study time. Check out these guides if you need help developing a study plan.
Cheaper Than Canceling
If you can't make it to the test center on the day you already registered to take the SAT, it's cheaper to reschedule the SAT then just outright canceling it and registering for a completely new test. Rescheduling will cost you an extra $28, while rescheduling a completely new test will cost $45 without the essay or $57 with the essay.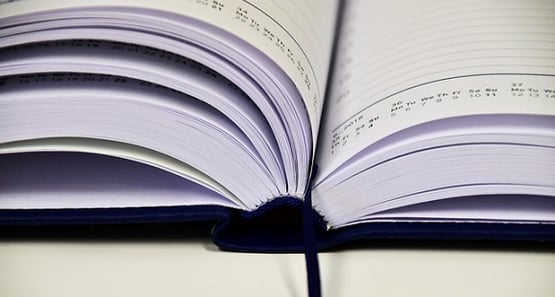 Cons
Added Cost
As mentioned above, the reschedule fee for changing your SAT test date is $28. For some people this isn't a big deal or it's worth the benefit of changing their test date, but for others this cost, on top of the normal SAT registration fee, isn't worth it.
May Miss Certain Application Deadlines
If you end up needing to push your SAT to a later date, you may miss certain college admission deadlines, depending on when your new test date is. Before you reschedule your SAT, be very sure that you aren't jeopardizing your chances of applying to certain schools by postponing your SAT test date.
It's also important to be aware that some winter SAT test dates are occasionally delayed or canceled due to winter storms, so take into account when your new SAT test date will be and the chances of a snowstorm occurring where you'll be taking it.
SAT Reschedule: Key Takeaways
If you can't make your originally schedule SAT date, it's possible to reschedule the exam. You can do this anytime before the test, but there is a reschedule fee of $28 that you'll need to pay.
If you're not sure how to reschedule SAT test dates, know that the SAT change date procedure is a simple process and can be completed in a few minutes on your My SAT page. Rescheduling your SAT can make it possible for you to still take the test, give you more time to study, and it's cheaper than straight out canceling. However, it does come with an added cost and may cause you to miss certain college application deadlines.
What's Next?
Wondering what a good SAT score is? Learn how to set a score goal based on the schools you want to get into.
Need some study materials? We have links to free and official SAT practice tests you can use during your studying!
How do you send your SAT scores to colleges? Learn everything you need to know about sending SAT scores!
Ready to go beyond just reading about the SAT? Then you'll love the free five-day trial for our SAT Complete Prep program. Designed and written by PrepScholar SAT experts, our SAT program customizes to your skill level in over 40 subskills so that you can focus your studying on what will get you the biggest score gains.
Click on the button below to try it out!
Have friends who also need help with test prep?
Share this article!
About the Author
Christine graduated from Michigan State University with degrees in Environmental Biology and Geography and received her Master's from Duke University. In high school she scored in the 99th percentile on the SAT and was named a National Merit Finalist. She has taught English and biology in several countries.
Get Free Guides
to Boost Your SAT/ACT