The college application process can be a long and difficult journey for high school students. Organizing your application materials well in advance and paying attention to deadlines is critical. You should also start researching colleges earlier rather than later so that you can account for each school's specific application requirements.
In this infographic, I've broken down the actions you need to take to be prepared for college applications starting at the beginning of your junior year through to your senior spring.

Applying to college isn't as intimidating as it might seem! There are certain basic steps you will need to take beginning in your junior year.
Ideally, you should take the SAT or ACT for the first time your junior fall to give yourself plenty of time to improve your scores before you apply to college. The early to middle part of junior year is also the best time to begin researching colleges. This ties into potentially retaking the SAT or ACT if you find that the colleges that interest you are looking for higher scores.
In the spring of your junior year, it's a good idea to ask teachers if they are willing to write recommendation letters for you. Asking for letters early on will ensure that the teachers you've chosen are on board, and the letters themselves may turn out better since your teachers will have more time to think about what they want to say.
In the summer before senior year, you can make your final college list and start looking at the specific requirements for each school. This is also a good time to prep for your last chance at standardized tests and begin thinking about your college essay. You should write a first draft of your essay in the summer so that you won't have to worry too much about it during the school year. When you're trying to fill out applications and manage your classes at the same time, the essay can seem like an overwhelming responsibility.
Once your senior year starts, you should submit formal requests for recommendation letters to the teachers who agreed to write them for you in the spring.
If you're planning on taking the SAT or ACT one last time, your final chance will be in October or November if you're applying early decision. Most early action and early decision applications are due by November 15th, and you will get back the decisions about a month later in mid-December.
Regular decision applications are typically due around January 1st, but colleges have different policies for how late you can submit your SAT or ACT scores. Often, students are permitted to submit scores from tests taken as late as February, but make sure to look up schools individually to see what's allowed.
You should be notified about the status of your regular decision applications by late March. All that's left after that is to choose your favorite college out of the schools where you were accepted. This might be the hardest part of the whole process (but in a good way)!
What's Next?
Are you interested in highly competitive colleges? Find out more about the most selective schools and how to ensure that you have the best chance of being accepted.
If you're struggling to start writing your college essay, read this article to learn which prompt you should choose and how you can being the brainstorming process.
Extracurricular activities will be an important aspect of your college application. Find out more about extracurriculars and why you should have them!
Want to improve your SAT score by 160 points or your ACT score by 4 points? We've written a guide for each test about the top 5 strategies you must be using to have a shot at improving your score. Download it for free now:
Have friends who also need help with test prep?
Share this article!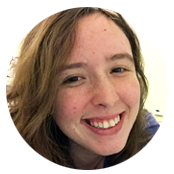 About the Author
Samantha is a blog content writer for PrepScholar. Her goal is to help students adopt a less stressful view of standardized testing and other academic challenges through her articles. Samantha is also passionate about art and graduated with honors from Dartmouth College as a Studio Art major in 2014. In high school, she earned a 2400 on the SAT, 5's on all seven of her AP tests, and was named a National Merit Scholar.
Get Free Guides
to Boost Your SAT/ACT