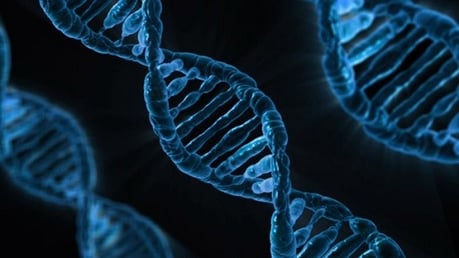 Interested in learning more about Research Science Institute? Maybe you've heard that the RSI Summer Program is the most competitive science research program for high school students in the US, and attending it is one of the best ways to get the attention of top-tier colleges. But what is the Research Science Institute, and what do participants do there? And how can you be one of the lucky few who get accepted? This guide will answer all those questions and give you tips on how to create a standout RSI application.
What Is Research Science Institute? What Do Participants Do?
The Research Science Institute (RSI) is a summer program for rising high school seniors, but it's not just any summer program. RSI is probably the most prestigious science research program in the country for high school students, and being able to include it on your resume can give your college applications a huge boost.
Each summer, 80 high school students who are selected for RSI spend six weeks at the Massachusetts Institute of Technology (MIT) in Cambridge, Massachusetts. Roughly a third of those admitted come from outside the US. There is no cost to attend the program.
The Research Science Institute was founded in 1984 as a way for high-achieving rising seniors to conduct high-quality science and engineering research before entering college. The program combines courses that focus on scientific theory with hands-on STEM research. Participants will experience the entire research cycle from start to finish. Some activities RSI students will do include:
Reading current literature in their field of research
Drafting and executing a detailed research plan
Delivering written and oral reports of their findings
The first week of the course will consist of intensive STEM and humanities courses taught by MIT professors and researchers. For the subsequent five weeks, students will conduct individual research projects while being mentored by experienced scientists. Research projects take place off-campus, often at MIT labs, Harvard labs, or with a local company. During this time, there are guest lectures in the evening several times a week. Many of the lecturers are Nobel Prize winners and other leaders in their field. The final week is spent preparing and giving written and oral presentations on the research.
The research projects completed by participants are easily college-level in depth and difficulty. Students admitted to RSI get a very rare opportunity to conduct their own high-level research project and learn from MIT researchers and professors. You can view past RSI projects to get a sense of what participants do during the program (the link only shows math-related research projects, but projects are undertaken in many STEM areas).
How Competitive Is RSI?
As we mentioned above, RSI is very competitive. Each year, the program receives over 1,600 applications for 80 spots. That's an acceptance rate of less than 5%, on par with many Ivy League college acceptance rates. That means, hypothetically, a student could be accepted to Harvard, Yale, MIT itself etc. but not be competitive enough to get into RSI.
So what does this mean? First, you'll need to have a very strong application to get into RSI (we go into how to do this in the next three sections). Second, it means that, if you do get into RSI, colleges are going to be very impressed. Our co-founder, Allen Cheng, believes that his participation in RSI is one of the major reasons he got into Harvard. As he states, if a college sees that an applicant has already been admitted into a highly-selective program like RSI, they're much more likely to believe you're a standout applicant and worth seriously considering.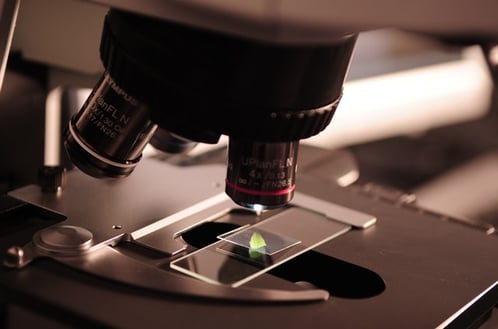 What Does RSI Look for in Applicants?
RSI admissions are based solely on academics and accomplishments; knowing the "right people" or being a legacy won't have any impact on your chances of getting in. It's all up to you.
For academics, RSI recommends PSAT scores of 740+ in Math and 700+ in EBRW OR an ACT Math score of 33+ and English/Science/Reading scores of 34+. On the RSI website, they specifically recommend taking the PSAT, so that's the test you should take if you're deciding between that and the ACT.
For high school grades, RSI looks for "exceptional strong academic ability" in math, science, and verbal subjects, although no average or recommended GPA is given. However, because the program is so competitive, we recommend aiming for at least the top 5% in your class and for test scores, if not the top 1%, as well as taking advanced classes like honors and AP.
In terms of achievements, RSI is looking specifically for leadership and research experience, as well as a passion for STEM. Rather than having a lot of extracurriculars you spent a little time on, it's better to have a smaller list of extracurriculars that you've really committed to and shown leadership in. We call this a spike, and it's what top-tier colleges look for as well. Examples of things that'd stand out to RSI include:
Research experience, with a bonus for being published in a scientific journal
Leadership roles in extracurriculars (club president,

starting your own club

/company, etc.)
Awards and achievements in other STEM competitions (

Science Olympiad

, Chemistry Olympiad, Regeneron ISEF, etc.)
Clear passion for a subject (i.e. most/all your extracurriculars focus on it)
How to Apply to the Research Science Institute
Once you've decided you want to apply to the Research Science Institute, what do you do now? Follow these six steps to apply to the RSI.
#1: Make Sure You Meet the Eligibility Requirements
RSI's eligibility requirements are pretty basic, but there's no wiggle room with them so you need to be sure to meet them. For US students (and US citizens living abroad), only current high school juniors can apply; the program takes place the summer between junior and senior year. No students in other grades will be accepted. RSI has partnerships with several dozen countries outside the US, and there are specific eligibility criteria for each.
If you're an international student, contact Ms. Maite Ballestero, who is the Executive Vice President of Programs. She'll help you determine if your home country participates in RSI and put you in contact with the right agency conducting selection for your country.
#2: Fill Out the Application
Expect to spend an hour or so filling out the bulk of the

RSI application

. You'll answer basic questions about yourself, your high school, courses you've taken, and extracurriculars you've participated in. It's very similar to a college application, so it'll give you some good practice for filling those out next year.

#3: Answer the RSI Essay Questions
As part of the RSI application, you'll need to answer several essay questions. The exact prompts can change from year to year, but they'll always focus on your goals for your future in a STEM field and what steps you've already taken on that path. These questions are similar to many

college essay prompts

.

#4: Get Letters of Recommendation
RSI requires two letters of recommendation, with an optional third letter. The two required letters must come from math or science teachers or from a research supervisor. If you've participated in a research project for four weeks or more, it's recommended that one of the letters be written by your research supervisor. You can't submit more than three letters of recommendation.

#5: Send Standardized Test Scores and High School Transcript
RSI requires applicants to send in test scores from all the standardized tests they've taken, including the PSAT, SAT, ACT, and AP. They particularly recommend PSAT scores. It can take up to two weeks for official scores to be sent, so be sure not to leave this until the last minute.
They also require a high school transcript. Your school must send them an official one so they can verify your grades and coursework.
#6: Submit by the Deadline
RSI does not accept late applications, so be sure you have everything submitted by the deadline. For US students, the deadline is January 15, and for international students it's March 15. This means your application, test scores, application fee of $60, and letters of rec all need to be submitted by that date.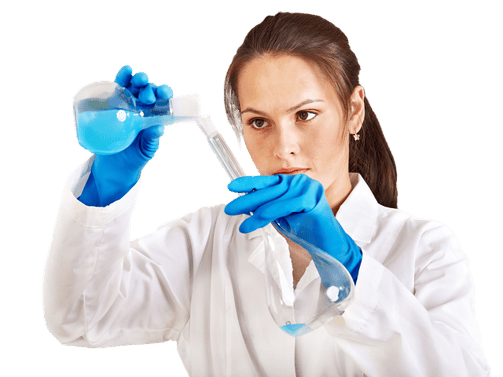 How to Get Into Research Science Institute: 4 Tips
Decided that you want to attend the RSI summer program? Below are four tips to follow to give yourself the best shot at getting admitted.
#1: Participate in Other STEM Competitions
Very few RSI participants get accepted without having first taken part in science competitions. Participating in other STEM competitions shows RSI that you have exceptional STEM skills and are a leader in the field compared to your peers. We have lists of science, math, and computer science competitions for high school students, which you should definitely check out.
Some of the most popular competitions students take part in before RSI include Science Olympiad, Chemistry Olympiad, Math Olympiad, the USA Computing Olympiad, Regeneron ISEF, the Harvard/MIT Mathematics Tournament, and the MIT THINK Scholars Program. Definitely don't think you need to compete in all of these; instead, choose one or a few that match most closely with your interests.
#2: Get Research Experience
To be completely honest, it can be very tough for a high school student to get research experience in a lab. However, because it's so rare, it's also the best way to get your application to stand out to the RSI admissions committee, so it really is worth the effort. Ask your guidance counselor for recommendations they have for research opportunities you can pursue; they often already have a list of recommended opportunities. You can also contact STEM professors at local/community colleges or local research labs and see if they need an intern or junior research member. Sometimes a little initiative can go a long way!

#3: Make Sure You Have Strong Letters of Recommendation
The 2-3 letters of recommendation you include as part of your application are the only time RSI will get to hear about your accomplishments and strengths from someone who isn't you. Strong letters of rec--those that clearly show that you're smart, talented, and a leader--will look a lot more impressive than a generic letter.
The key to getting good letters is to ask teachers who know you best. Don't feel that you automatically need to ask your junior year math and science teachers; if you had more of a connection with, say, a teacher from your sophomore year, ask them! And if there's someone who wasn't a math/science teacher of yours but who you think would write you a really strong letter, have them submit one since you're allowed an optional third letter. Be sure to give your letter writers several weeks (we recommend 6+) to write your letter so they have time to write you a stellar letter.
#4: Aim High for Your Standardized Test Scores
With competition to get into RSI as stiff as it is, you really need to have standout standardized test scores. For the PSAT (which they recommend), you want at least a 740 on Math and a 700 in EBRW. (If you took the SAT instead, your goal score would be the same). We have lots of tips for raising your PSAT and SAT scores, including how to get a perfect SAT score. For the ACT, they recommend a Math score of at least 33 and a score of at least 34 for the Reading, English, and Science sections. To help, we have a lot of guides for raising your ACT score and getting a perfect ACT score.
As with all other parts of the Research Science Institute application, because the program is so competitive, you want to go above and beyond the recommended test scores, so aim high--about the top 1% of test scores. For the PSAT, that's about a 730 for EBRW and a 750 for Math, and for the ACT, that's about a 34 in Math and a 35 in the other subjects.
We recommend several months of studying and time to take the SAT/PSAT/ACT more than once if need be. To help you get started, here are sample SAT and ACT study plans so you can lay out your schedule.
Summary: How to Get Into Research Science Institute
What is the Research Science Institute? The RSI summer program is one of the most prestigious research programs for high school students--and one of the most competitive as well. The MIT RSI acceptance rate is less than 5%. The MIT Research Science Institute is for rising high school seniors and takes place for six weeks over the summer on MIT's campus. It's a fantastic way to get high-quality research experience before you even start college.
In order to make your RSI summer program application as competitive as possible, aim to compete in other STEM competitions, get research experience, get strong letters of recommendation, and aim for high standardized test scores (top 1%, ideally). RSI is tough to get into, but the upside is that, even if you don't get accepted, all the work you've done will make your college applications stand out even more.
What's Next?
Interested in other extra impressive extracurriculars? Check out four examples of extracurriculars sure to impress colleges.
There are many other science competitions beyond the Research Science Institute. Check out our guide to 11 of the best science competitions for high school students.
Do you love science? Check out our guide to learn which science classes you should take in high school.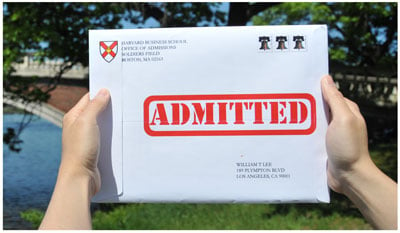 Thinking ahead to college applications?
If you're a freshman, sophomore, or junior worried about college admissions, our world-class admissions counselors can help. We know exactly what kinds of students colleges want to admit and can make sure your profile shines.
PrepScholar Admissions is the world's best admissions consulting service. We've helped thousands of students get into their top choice schools, from state colleges to the Ivy League.
Join our mentoring program today:
Have friends who also need help with test prep?
Share this article!
About the Author
Christine graduated from Michigan State University with degrees in Environmental Biology and Geography and received her Master's from Duke University. In high school she scored in the 99th percentile on the SAT and was named a National Merit Finalist. She has taught English and biology in several countries.
Get Free Guides
to Boost Your SAT/ACT