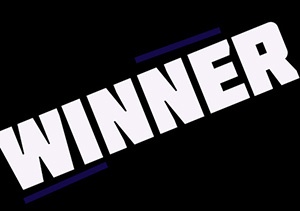 Have you been significantly involved in community service or volunteer work? Will you be applying to college soon? Good news! You can use your community service experiences as a way to help pay for college or to fund future volunteer projects.
Read on to learn what community scholarships are, how you can find one, and how you can increase your chances of winning one.
What Are Community Service Scholarships?
Community service scholarships are scholarships awarded to students who have demonstrated a significant and positive impact on their community as a volunteer. Many schools and organizations value students whom they think will have a positive impact on the world, and they reward people who have begun to do this already through their community service.
While some scholarships have requirements for the type of service that had to have been done, community service, in general, can be completed nearly anywhere: hospitals, parks, schools, animal shelters, and more. As long as you have been significantly involved in a service project, you will likely find a scholarship you are eligible for, regardless of where you completed this work.
The award amounts of these scholarships can range from a few hundred dollars to several thousand dollars or more. Most of the scholarships are used to help pay for school, but others are for funding future service trips or projects.
What Qualities Do Evaluators Look For in Community Service Scholarship Applications?
The exact qualities vary for each scholarship, but in general evaluators look for:
Commitment to community service and bettering the lives of others

A deep interest in your volunteer work

Leadership experience

Work that had a strong positive impact on your community

Personal growth as a result of community service
Read on to learn how to emphasize these qualities in your application and for step-by-step guidelines to crafting a strong application that will increase your chances of winning a community service scholarship.
#1: Develop a Strong Record of Community Service
The most important way to increase your chances of winning a community service scholarship is to have a strong record of community service. Even if you write a brilliant essay, have top grades, and submit glowing letters of recommendation, if you don't have a history of significant and dedicated community service, it will be practically impossible to win a community service scholarship.
It's obviously easier to strengthen your community service if you are younger and have more time before applying for scholarships, but even people without a lot of time can make improvements to their community service record. Listed below are components of strong community service records to aim for in your own work.

Qualities of Strong Community Service:
Working Primarily at One Location or in One Field
Dedicating months or even years to volunteering at one place or within one field (such as education or medicine) is more impressive than spending a few hours volunteering at many different places, because it shows dedication and passion for a cause. If, for example, all your volunteer experiences have involved working with animals, the people reviewing your application will be able to clearly see what your interests are and get a better understanding of your personality and the issues you care about.
Leadership Experience
Colleges are always looking for leaders because they are often more likely to have a larger impact on the world. Ways to show leadership through your community service experiences include gaining more responsibility over time, developing or leading the planning of a new project, and supervising other volunteers.
Regularly Participating in Community Service
The people and organizations awarding scholarships want to see a significant commitment to helping others, which means they prefer applicants who have regularly participated in community service over a long period of time. This often means months or years of volunteer work. If you haven't been involved in community service for very long, try to volunteer regularly and look for leadership opportunities in order to strengthen this part of your service.
Helping People or a Place You Care About
A passion for helping others is a critical part of most community service scholarships, so reviewers want to see applicants who have strong reasons for volunteering. Hopefully, you had important reasons for choosing to volunteer where you did. Do you plan to work in a similar field in the future? Was this place important to you growing up? Did you have a particularly influential tutor while growing up and want to provide the same guidance to someone else?
Discuss these reasons in your essay and/or have someone else discuss them in your letter of recommendation. Try to develop relationships with the people you are helping and the people you are working with. Not only will this make your volunteer work more enjoyable, it will also likely increase the positive impact you have and make people more willing to write you a great letter of recommendation.
#2: Analyze Your Community Service Experiences
The application process for most community service scholarships requires you to think critically about your community service and its impact on your life. Thinking about this now, early on in the process, will give you time to review and strengthen your answers and will also help you choose which scholarships to apply for and how to structure your essays later on.
Ask yourself the following questions, and write the answers down somewhere where you can reference them again as you complete your applications:
What made you first choose to participate in community service?

Why did you choose to volunteer where you did?

How has your community service changed you?

How has your community service benefited others?

What is your favorite memory from community service?

What friendships have you gained as a result of your community service?
#3: Have Solid Academics
Even though the people reviewing your application are particularly interested in your community service, they also want to award the scholarships to strong students, as the majority of these scholarships will be used to pay for college. Many community service scholarships require a minimum GPA, and some also require completing particular coursework, such as taking certain math courses for scholarships geared towards STEM students.
For most community service scholarships, the stronger your grades and academic work, the better your chance of winning. This includes your GPA, class rank, and rigor of your courses. Some scholarships are also only given to students planning on majoring in a particular field or who plan on pursuing a particular career, such as nursing or social work.
If your grades aren't as high as you'd like them to be, there are some community service scholarships that do not take your grades into account, so you may want to focus on applying to those.
#4: Research Different Scholarships
After you've spent time strengthening and thinking about your community service experiences, it's time to start looking for scholarships. There are hundreds of community service scholarships available, and we have a guide that includes a complete list of them! You can also see if your high school or future college offers community service scholarships, or search online. You can search for scholarships based on the type of community service performed, specific colleges you'd like to apply to, GPA requirements, and more.
Before you apply to a scholarship, it's important to check whether you meet its eligibility requirements. Many community service scholarships have very specific requirements for things such as applicants' age, race, GPA, and financial need. Check eligibility carefully now so that you don't waste time applying for a scholarship you don't quality for.
You also shouldn't apply to just one scholarship. One of the best ways to increase your chances of winning a community service scholarship is to apply for multiple scholarships. Keep in mind as well that not all community scholarships are restricted to high school seniors, so you may be able to start applying earlier and build up your scholarship fund.
Throughout this process, you should also be paying careful attention to application deadlines. Many deadlines are early in the school year, so try to start your applications early and use a calendar to keep track of when materials need to be submitted.
#5: Write a Strong Essay
Almost all community service scholarships require an essay in order to apply, and they are often the most important part of your application. Your essay gives you the chance to explain what you did during your community service, the impact it had on others, and the impact it had on you. These are all things that are very important to scholarship committees.
Before you begin any essay, make sure you carefully read the instructions. Different scholarships will want your essay to focus on different aspects of your community service. Some want you to discuss how you changed, while others want you to focus more on how you helped others. Some want you to describe one specific memory from your community service while others want a broad overview of your work. Pay attention to this, because even if you write a wonderful essay, if it wasn't on what the instructions asked for, you won't win the scholarship.
If you are applying to multiple scholarships, also be prepared to write different essays for each of them, although you can often reuse parts of one essay for other scholarships.
We have a guide that explains step-by-step how to write great community service essays. Some major points to keep in mind are:
Include specific details about your experience so people reading your essay better understand the work you did. Discuss specific projects, moments, and people in your essay.

Highlight your personal strengths so readers get a better sense of your personality. Are you a motivated leader? A natural people person? Give examples to support this.

Make your accomplishments clear. What was the impact of your community service? Who did it help? How did it improve your community?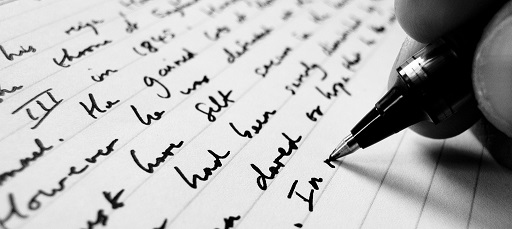 Image Source: Jonathan Kim/Flickr
#6: Get Excellent Letters of Recommendation
Not all scholarships require submitting a letter or letters of recommendation, but when they are required, they are usually a very important part of the application.
We have a guide that gives a complete overview of how to get a great letter of recommendation. Some of the main points to consider are:
Ask your community service supervisor to write your letter, as they will often be able to fully describe the work you did and write professionally.

If your supervisor doesn't know you particularly well, you may consider asking a coworker write you a letter instead, if that is allowed by the scholarship's guidelines.

Talk to the person writing your letter about what you'd like them to include, such as particular projects, examples of leadership, or times you worked well with others.
Remember that you will get the best letters of recommendation if you have developed strong relationships with people you volunteer with and if you've spent a significant amount of time working at one place. This is again why having a strong record of community service is so important for winning scholarships.
#7: Gather Additional Materials
Writing the essay and getting letters of recommendation are usually the most challenging parts of applying for community service scholarships, but once you have finished with those, don't forget some of the smaller application requirements.
Most community service scholarships request some additional application materials. The specific material needed varies for each scholarship, but can often include:
School transcripts
Your work history
A list of your other extracurricular activities
Awards or honors you've received
Proof of financial need
Some scholarships have different submission deadlines for different parts of the application, so make sure you are staying organized and submitting each of the application materials on time.
#8: Review and Submit!
The final step before you submit your application should be to check over each of your application materials. Is your essay as strong and specific as it could be? Do you have each piece of information you need to apply?
It's often useful to have someone else, such as a parent or teacher, look over your application, particularly the essay. Many times they can give valuable feedback that will help make your application even stronger.
Once you are confident with everything, it's time to submit! If there is a website for the scholarship, it will usually mention when winners will be notified, but if you can't find this information, feel free to contact someone who helps organize the scholarship and ask them. Good luck!
What's Next?
Want to learn more about community service? Check out our guide to community service and learn what community service is, what its benefits are, and how you can get involved.
Want to know where you should do volunteer work? Check out our guide to the 9 best places to do community service.
Interested in applying to other scholarships? Check out these 21 great scholarships for high school seniors.
Want to improve your SAT score by 160 points or your ACT score by 4 points? We've written a guide for each test about the top 5 strategies you must be using to have a shot at improving your score. Download it for free now:
Have friends who also need help with test prep?
Share this article!
About the Author
Christine graduated from Michigan State University with degrees in Environmental Biology and Geography and received her Master's from Duke University. In high school she scored in the 99th percentile on the SAT and was named a National Merit Finalist. She has taught English and biology in several countries.
Get Free Guides
to Boost Your SAT/ACT