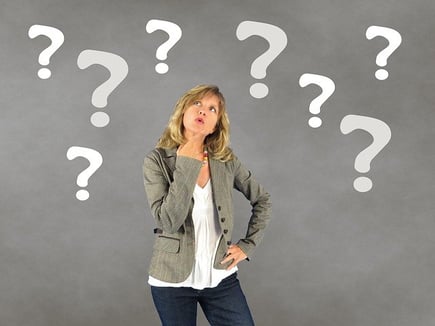 If you're planning on going to college, is the ACT required? The rise of different university testing policies has made the question more complicated to answer in recent years. Read this article to learn if the ACT is required for college, what different college testing policies mean, and why your ACT scores--even for colleges that don't require them--can still be the factor that gets you accepted.
Is the ACT Required for College?
If you want to go to college, do you need to take the ACT? The short answer is that the ACT is often required, but not always.
Standardized tests like the ACT and SAT are required by many colleges because they can be a useful comparison tool for applicants who often come from across the country and around the world. If colleges are reviewing the applications of different students, all of whom got, say, an 'A' in physics, it can often be difficult for colleges to draw meaningful conclusions from those identical grades. One student might have had a physics class significantly easier than most physics classes, and one might have had a teacher who was an easy grader. There might also be a student who got a B or even a C in a particularly difficult physics class but who learned more than a student who got an A. Because each high school has its own individual curricula, teachers, and grading systems, straight comparisons can be challenging or inaccurate.
Standardized tests provide an easier way to compare student scores because a 27 on the science section of the ACT represents the same level of knowledge mastery regardless of where or when the test was taken. This has made the ACT and SAT one of the most important parts of college applications for decades, and most schools still require them. However, trends have been changing in recent years. Keep reading to understand how.
Have Standardized Tests Become More or Less Important in Recent Years?
Despite the benefits colleges get from assessing standardized test scores, tests like the ACT and SAT aren't perfect. Students from richer backgrounds tend to do better on standardized tests, emphasizing the ACT/SAT in college admissions can mean students worry more about those tests than actually learning in school, and students who aren't naturally good test-takers--but have strong skills in other areas--often feel unfairly disadvantaged by standardized test scores being so important.
Colleges have made a concentrated effort to make the admissions process fairer to everyone and, as a result, some of them have decided to no longer require standardized test scores. This trend accelerated during the COVID-19 pandemic when it became difficult or impossible for many students to take the SAT or ACT. As a result, hundreds of colleges became test optional for at least the 2020 and 2021 admissions cycles. Many of these decisions are temporary, but a significant number of schools have stated that they may not go back to requiring standardized test scores. Currently, over 900 colleges in the US are test optional, and we only expect that number to grow over time.
However, for the majority of colleges, test scores continue to be an important component of college admissions, and a strong test score will still benefit you. In sum:
Fewer colleges require the ACT and SAT than in past years.
The majority of schools still require the scores.
Even schools that don't require test scores will almost always still review scores if you have them and will be impressed by high scores.
The 4 Most Common Testing Policies for Colleges
More and more colleges are changing their test requirement policies, however; exactly how they're doing this varies by school. This means that there are now multiple different testing policies. Below are explanations of the four most common college testing policies.
#1: Tests Required
This is the standard policy for most colleges. To apply, you must submit scores from

either the ACT or the SAT

. Almost every school allows scores from either test, and there's no test that's better or more impressive than the other. We recommend taking practice tests for both the ACT and SAT and concentrating on the exam that you're scoring higher on/feeling more confident about.

#2: Test Flexible
At test flexible schools, you need test scores, just not necessarily from the ACT or SAT. These schools allow other scores, such as AP tests or IB tests, to take the place of ACT or SAT scores. Some test flexible schools include NYU, Middlebury College, and the University of Rochester. Colleges will use those other scores in place of traditional ACT/SAT test scores and evaluate them similarly.

#3: Test Optional
Schools that are test optional

allow students to decide if they want to submit ACT or SAT scores. If you don't submit test scores, the school will weigh each component of your college application--like grades, class rank, extracurriculars, letters of recommendation, extracurriculars, etc.--a little bit more to take the place of test scores.

#4: Test Blind
Test blind schools are those that don't look at any SAT or ACT scores (and sometimes not AP or IB scores either), even if you do submit them. This means that test scores aren't part of the admissions process at all. It's very rare for a school to be test blind; however, all of the University of California schools were required to be test blind for the 2020/2021 admissions cycle as a result of the COVID-19 pandemic. Schools with permanent test blind policies include Dickinson College and Hampshire College.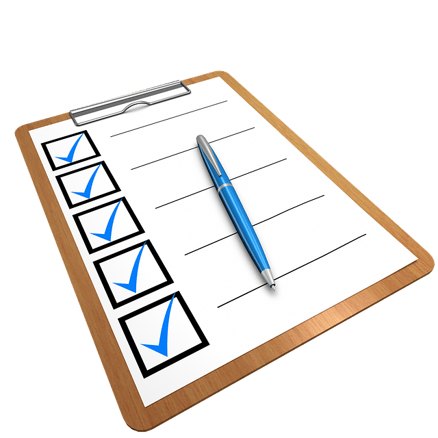 Should You Take the ACT Even If It's Not Required?
Hopefully, you now understand the answer to the question, "is the ACT required for college?" However, even if the ACT isn't required, there are still reasons why it can be a good idea to take the test.
First, sometimes you don't get a choice in whether or not you take the ACT, regardless of which colleges you apply to. Your state might require the ACT or your school might require it. In these cases, you'll take the ACT at your own school, during the school day. You'll receive official ACT scores that you can submit to colleges if you want to, but you don't need to submit the scores to test optional colleges if you'd rather not.
Second, standardized test scores are often used to award scholarships and/or financial aid. Even colleges that are test optional for admissions may require test scores if you want to be eligible for any financial aid. Financial aid packages are often worth tens of thousands of dollars so taking the ACT could be a very beneficial decision in these scenarios and well worth your time.
But what if you're just trying to decide whether to take the ACT to submit scores to test optional schools? Will taking the ACT give you a leg up, even if it's not required? That depends on two factors: how strong you expect your ACT scores to be and how strong the rest of your application is.
Think of it this way: to get into a school, you have to meet a certain level of "impressiveness." Each component of your application--grades, test scores, letters of rec, extracurriculars, class rank, personal statement, etc.--has the potential to make you more impressive to colleges.
So, what you need to decide is 1.) if you need an added boost to your application, and 2.) if an ACT score will give it to you. If you already have a strong application and are confident across the board in what you're submitting to colleges, then you might not need to take the ACT, especially if you don't feel that your scores would be particularly strong.
However, if you think your application needs a boost to make you a competitive candidate, and you think you could earn strong ACT scores, then taking the ACT could really help your college admissions chances.
But how do you know what a "good" ACT score is? We have an entire article about it, but, in general, a strong ACT score is one at least at the school's 75th percentile for ACT scores. Hitting that goal means that your ACT score is higher than the ACT scores of 75% of accepted students at that school. To learn the 75th percentile of any school, Google "[school name] PrepScholar ACT." Here's an example for Iowa State University: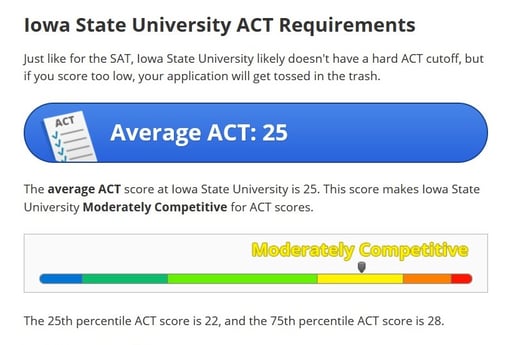 The 75th percentile score for Iowa State is 28, so that's the score you'd want to aim for to have an ACT score that really helps your application.
If you're not sure how well you'd do on the ACT, take some practice tests to get an idea of how you're scoring. Also know that it's possible to make significant increases in your ACT score if you study smart and put in the time. Raising your ACT score is actually one of the simplest ways to significantly improve your admissions chances to a school because it's faster and more straightforward than other methods of strengthening your application like trying to raise your GPA or adding on more extracurriculars.
For the vast majority of schools, strong standardized test scores are still a great thing to have on your college applications, especially as many top colleges continue to get more competitive each year. We recommend that you give the ACT a shot and see how well you do. If you're unhappy with your scores, you don't need to submit them to schools that are test optional. And who knows, you may do better than you expect and be able to submit an even stronger application than you thought!
Summary: Is the ACT Test Required for Colleges?
Is the ACT required for college? It depends on which colleges you're applying to. For decades, the vast majority of colleges required ACT or SAT scores. However, test optional schools--where you can decide whether or not you want to submit standardized test scores--have become much more common in recent years, a trend accelerated by the COVID-19 pandemic. As a result, it's becoming more common for all the schools you're applying at to be test optional. This means you can decide if taking the ACT is the best choice for you. However, even if the ACT isn't required for your colleges, it can still be beneficial to take it because strong test scores can give your application an extra boost.
What's Next?
Not sure when to take the ACT? Get a complete study plan for the ACT to figure out the best date for you.
Practice tests are one of the best study tools for the ACT. Access every official ACT practice test here (they're free!).
Taken the ACT already but unhappy with your score? Use our guide to decide whether you should retake the ACT.
Want to improve your ACT score by 4+ points? Download our free guide to the top 5 strategies you need in your prep to improve your ACT score dramatically.
Have friends who also need help with test prep?
Share this article!
About the Author
Christine graduated from Michigan State University with degrees in Environmental Biology and Geography and received her Master's from Duke University. In high school she scored in the 99th percentile on the SAT and was named a National Merit Finalist. She has taught English and biology in several countries.
Get Free Guides
to Boost Your SAT/ACT