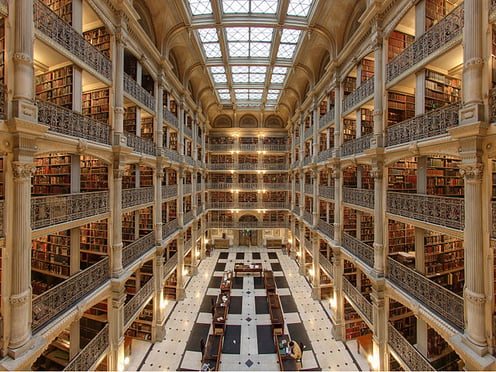 Johns Hopkins University is considered one of the top-10 national schools in the United States. As the country's first research university, Johns Hopkins is interested in fostering lifelong learning and research. Although their medical school is perhaps their most famous department, Johns Hopkins has many prestigious programs—and their reputation means that admittance is extremely competitive, with just an 11% acceptance rate.
If you want to join the band of Blue Jays, you'll need to be a stellar student—and you'll need to write a killer Johns Hopkins essay. This guide will walk you through the Johns Hopkins supplement, including best practices for answering the prompt, how to plan your essay, and analyzing essays that got other applicants in.
Feature Image: Matthew Petroff/Wikimedia Commons
What Should You Know About the Johns Hopkins Supplement?
The Johns Hopkins application process is fairly straightforward. You can apply using the Coalition Application or Common Application, which typically have their own essay questions to answer.
In addition to whatever essay you choose for your application, Johns Hopkins asks for an additional required essay of up to 400 words. There is just a single prompt, so no struggling to pick which one will best suit your needs here!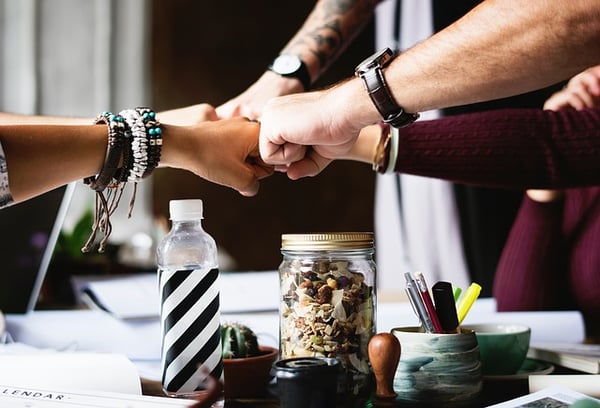 Johns Hopkins wants to hear about the times when your group work went great.
What Is the Johns Hopkins Essay Prompt?
Johns Hopkins has just one essay prompt. The 2019-2020 prompt focuses on collaboration and teamwork, asking you to think about your own role in working with others:
Successful students at Johns Hopkins make the biggest impact by collaborating with others, including peers, mentors, and professors. Talk about a time, in or outside the classroom, when you worked with others and what you learned from the experience. (300-400 Word limit)
It's clear that Johns Hopkins values working as part of a team, especially given that it's a research university.
Here, Johns Hopkins is asking you to look at a time you worked collaboratively with others and to think about what you learned from that experience—not just in terms of what you accomplished, but in terms of what collaboration added.
Collaboration and being part of a community are hugely important in college and beyond. If you go in with the mindset that you're there to learn not just from teachers but from fellow students, too, you're more likely to succeed.
In asking you to think about a past project on which you've collaborated with others, Johns Hopkins is also asking to see your understanding that great achievements are rarely the product of one single brilliant mind. Demonstrating that you know working together achieves great things in your essay signals to Johns Hopkins University that you're ready to be part of a thriving, intellectual student community.
Don't fall into the trap of feeling as if your experience is only worthwhile if you managed to invent something totally new or change the world. The focus here is on what you learned, not what you achieved. If your most important moment of collaboration was you and your siblings getting your house cleaned before an unexpected visit from your grandparents, that's OK! Focus on what you learned from it, such as dividing up tasks, taking breaks, and supporting one another.
Whatever you choose to write about, it should answer the essential question of what you learned and why collaboration was important. This essay, though short, can also be another space for the school to learn more about you—if you've worked collaboratively in any extracurricular activities, now's a great time to discuss it.
Johns Hopkins wants to get to know you through this essay, but be wary of focusing on your own importance. Talk about the lessons you learned, the skills you gained, or the way others supported you, but avoid writing about how you did all the work and how that's why you were successful. That's not in the spirit of collaboration—and if your grades and test scores are up to snuff, you won't need your essay to do that legwork for you.
That doesn't mean to downplay your achievements, however. By all means, if your work as school newspaper editor won your high school lots of awards, mention it! But unless you wrote, edited, and photographed the entire newspaper yourself, it's not only your achievement. Consider how others contributed and factor that into what you learned to make your essay stronger.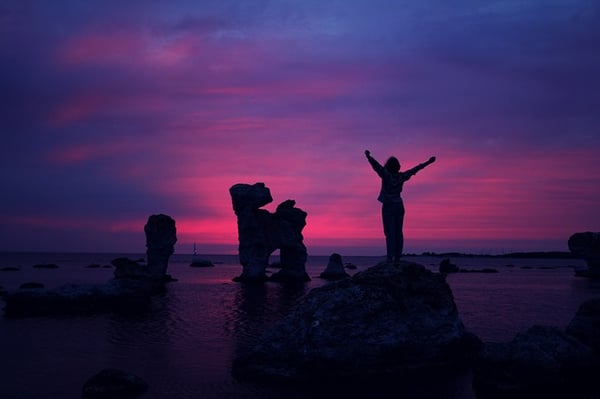 There's no wrong way to celebrate a successful essay.
2 Johns Hopkins Essays That Worked
Even with a guide, it can be hard to figure out exactly what Johns Hopkins is looking for in their essays. Thankfully, the college posts successful essays on their website—complete with admissions office comments—giving you the chance to look through Johns Hopkins essays that worked.
These examples are responses to past prompts, so they do some things quite differently. But reading through them can still give you valuable insight into what Johns Hopkins University values in an essay, such as a cohesive look at each applicant and a creative frame for the topic.
#1: "Time to Spin the Wheel"
Add the fact that I was raised in a Bengali household and studied Spanish in high school for four years, and I was able to add other exotic words. Sinfin, zanahoria, katukutu, and churanto soon took their rightful places alongside my English favorites.
And yet, during this time of vocabulary enrichment, I never thought that Honors English and Biology had much in common. Imagine my surprise one night as a freshman as I was nonchalantly flipping through a science textbook. I came upon fascinating new terms: adiabatic, axiom, cotyledon, phalanges … and I couldn't help but wonder why these non-literary, seemingly random words were drawing me in. These words had sharp syllables, were challenging to enunciate, and didn't possess any particularly abstract meaning.
I was flummoxed, but curious … I kept reading.
...
… and then it hit me. For all my interest in STEM classes, I never fully embraced the beauty of technical language, that words have the power to simultaneously communicate infinite ideas and sensations AND intricate relationships and complex processes.
Perhaps that's why my love of words has led me to a calling in science, an opportunity to better understand the parts that allow the world to function. At day's end, it's language that is perhaps the most important tool in scientific education, enabling us all to communicate new findings in a comprehensible manner, whether it be focused on minute atoms or vast galaxies.
Romila's interest in language is introduced at the very beginning, but the essay takes a surprising turn midway Because she focuses on language, we'd expect that she's interested in pursuing a literature or writing degree; instead, her interest in language helped shape her love for biology.
What works particularly well in this essay is that it demonstrates Romila's unique background as a language-loving biology major of Bengali heritage. She doesn't need to declare her diversity; it's demonstrated through each unique facet of her personality she brings up.
As the admissions committee comments below the essay, Romila also does a wonderful job of showing her interest in interdisciplinary learning. It's not just that she loves linguistics and biology, but that she sees a clear line from one to the other—she loves both of them and the ways that they flow together.
It's unlikely that you have the same experience as Romila, but keep these things in mind when writing your own essay. How can you use your essay to discuss your educational aspirations? Does the work you've done with others fall into interdisciplinary learning? That can be as unconventional as an edible presentation on nuclear physics or as simple as understanding that your soccer team was made up of people with different skills and positions and how, together, you won the championship.
#2: "And on That Note"
While practicing a concert D-flat scale, I messed up a fingering for a low B-flat, and my instrument produced a strange noise with two notes. My band teacher got very excited and exclaimed, "Hey, you just played a polyphonic note!" I like it when accidents lead to discovering new ideas.
I like this polyphonic sound because it reminds me of myself: many things at once. ... Even though my last name gives them a hint, the Asian students at our school don't believe that I'm half Japanese. Meanwhile the non-Asians are surprised that I'm also part Welsh. I feel comfortable being unique or thinking differently. As a Student Ambassador this enables me to help freshman [sic] and others who are new to our school feel welcome and accepted. I help the new students know that it's okay to be themselves.
There is added value in mixing things together. I realized this when my brother and I won an international Kavli Science Foundation contest where we explained the math behind the Pixar movie "Up." Using stop motion animation we explored the plausibility and science behind lifting a house with helium balloons. I like offering a new view and expanding the way people see things. In many of my videos I combine art with education. I want to continue making films that not only entertain, but also make you think.
Like Romila, Curtis' essay uses an introductory framing device—his experience with playing a polyphonic note—to transition into a discussion of all the ways he is multiple things at once.
Demonstrating his multiple interests is part of why Curtis' essay succeeds so well, but most of these examples aren't just examples of contradictions or subverted expectations. They show other things, too, such as the way other people see him (Asian students don't believe he's half Japanese, non-Asian kids only see him as Asian), how his interest in different fields leads him to create unique projects, and how his experience being different allows him to be welcoming to others.
Curtis' writing is lively without getting lost in the metaphor. The framing device is clear, but it doesn't come up so much that it feels too focused on the idea of a polyphonic note. The essay would work just fine without the metaphor, which means his points are strong and sound.
According to the admissions officers' notes, Curtis' essay stood out in part because of the way it shows his ability to think across disciplines. Creative thinking is a huge asset at a research university such as Johns Hopkins. Like Romila's essay, this interest in interdisciplinary learning proves that he'll be a good fit for Johns Hopkins.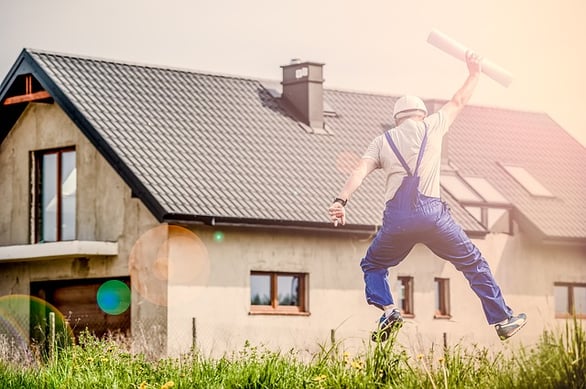 You wouldn't build a house without a plan—don't write your essay without one, either!
4 Key Tips for Writing Your Johns Hopkins Essay
Because the Johns Hopkins supplement has just one prompt, you'll want to do your absolute best on it. That means getting started early and giving yourself plenty of time to polish and refine your work.
As with all college essays, you should go through multiple drafts and seek feedback from others to make sure your essay is as strong as it can be. The earlier you start, the more time you'll have to whip it into shape!
#1: Brainstorm
Remember all those exercises your high school teachers had you work on, such as mind mapping and free writing? Now's the time to bust them out.
Look at the prompt and write down as many short answers as you can think of, no matter how silly they might sound—you don't have to use them if you don't feel strongly about them! If you spend some time writing down all your ideas, you can choose the one that speaks most strongly to you rather than getting midway through an essay before realizing that it's not what you really want to write about.
#2: Be Specific
Specificity is extremely important. With just 400 words, you need to make sure you're using your space wisely.
Tie your idea directly to Johns Hopkins University rather than speaking in generalities. Look through their course catalog and club offerings, and try to connect some of them to your goals and aspirations. Because the prompt asks about collaboration, try to envision yourself in those spaces, accomplishing your goals thanks to your classmates' support.
#3: Get Feedback
Once you've gone through a draft or two, it's time to turn your precious essay over to someone else for feedback. Find people you trust to give you honest and helpful critique. If they're too harsh, you're not going to want to use their advice. But if they focus too much on praise, you might not end up with anything to change.
Look to teachers or other people who have experience with writing—preferably not parents, as they're a little too close to you to be objective—for good advice.
#4: Revise
Let all that feedback sit for a while before you sit down to revise your Johns Hopkins essay. Often, our initial response to feedback is to either implement or reject all of it, neither of which is necessarily the best way to improve an essay.
Consider the feedback you receive and find a middle ground between the recommendations and your voice and goals. It's OK if you don't agree with some of it, but do be sure that you always ask yourself why someone might not have understood your meaning. If clarity is an issue, you can still address that even if you don't agree with someone's suggestion.
What's Next?
A good essay is just one part of a successful Johns Hopkins application. Take some time to make sure your GPA, ACT, and SAT scores are up to par, too!
Need some additional help in writing a great college essay? This guide has all the tips and tricks for turning your ideas into essays!
The college application process can be long and confusing, especially when you're applying to a competitive school like Johns Hopkins. This expert guide to college applications will give you all the tips and information you need to create a truly spectacular application!

Want to write the perfect college application essay? Get professional help from PrepScholar.
Your dedicated PrepScholar Admissions counselor will craft your perfect college essay, from the ground up. We'll learn your background and interests, brainstorm essay topics, and walk you through the essay drafting process, step-by-step. At the end, you'll have a unique essay that you'll proudly submit to your top choice colleges.
Don't leave your college application to chance. Find out more about PrepScholar Admissions now:
Have friends who also need help with test prep?
Share this article!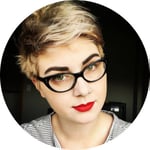 About the Author
Melissa Brinks graduated from the University of Washington in 2014 with a Bachelor's in English with a creative writing emphasis. She has spent several years tutoring K-12 students in many subjects, including in SAT prep, to help them prepare for their college education.
Get Free Guides
to Boost Your SAT/ACT