The University of Notre Dame is one of the most prestigious universities in the United States. It attracts the best and brightest students from around the country, and its acceptance rate shows that. For the 2021-2022 school year, they admitted only 15% of applicants. Because most applicants have amazing grades and transcripts, your Notre Dame application essays will be one of the most important ways for you to stand out from the crowd!
This guide will walk you through everything you need to know about writing Notre Dame's application essays. First, we'll give you an overview of the Notre Dame supplement. Then we'll walk you through each essay individually and answer the following questions:
What is the essay asking you to do?
What makes for a good answer?
What are some potential essay topics?
Are there pitfalls you should avoid?
And finally, we'll give you four top tips for taking your Notre Dame essays to the next level. So let's get started!
Why Are the Notre Dame Application Essays Important?
The hard truth is that getting into Notre Dame is tough. Only 15% of applicants in 2020/2021 were accepted, which makes Notre Dame even harder to get into than schools like Georgia Tech and Vassar!
And because Notre Dame attracts top talent, admitted students also boast excellent standardized test scores. In fact, the average Notre Dame student scored between a 1460–1540 on their SAT or a 33–35 on their ACT.
So what kind of applicants get admitted? According to the Notre Dame Office of Undergraduate Admissions, Notre Dame is looking for well-rounded, passionate students who excel in the classroom and are involved in the community. Here's how Notre Dame sums up the importance of the essay portion of your application:


"The writing supplement gives us an opportunity to get to know you in a more personal way outside of your stats. So, let your personality shine, take risks, and remember that there is no right answer."

In other words, admissions counselors want to know the real you. These essays are your chance to show admissions counselors that you're the whole package, especially since Notre Dame does not conduct admissions interviews.
That means your essay responses will be one of your only opportunities to show admissions counselors that you're an excellent fit for their university.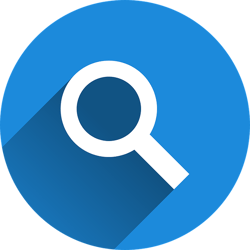 Let's take a closer look at the Notre Dame supplement, which you'll have to fill out as part of your overall application.
An Overview of the Notre Dame Supplement
The Notre Dame supplement is available through either the Common App or the Coalition App websites. The Common App and the Coalition App are online platforms that let you apply to multiple colleges at once. If you aren't sure what they are or how to use them, check out our guides to filling out the Common App and the Coalition App, which include tips for tackling the personal essays!
Here's where things get a little bit tricky: the Notre Dame supplement is submitted in addition to the application you have already filled out. That means you will be submitting additional essays specific to Notre Dame on top of the essays you've written for your universal application package. That's why it's called the Notre Dame supplement!
The 2 Parts of the Notre Dame Writing Supplement
The supplement itself asks you to write and submit two additional essays, which are split into two groups:
First, there's the mandatory essay. This is the prompt that everyone who applies to Notre Dame must answer.
For your other essay, you're given a choice between four prompts and must answer one.
The online portals give you a maximum of 200 words to respond to each prompt. That's not very much space! But remember: your admissions essays are about quality, not quantity.
Now that you have a general sense of the Notre Dame supplement, let's take a closer look at each essay topic.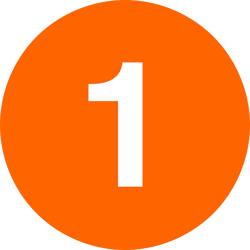 Essay 1: "Why Notre Dame?"
Notre Dame is a Catholic university, founded by members of the Congregation of Holy Cross, with a mission to educate the hearts and minds of students. What excites you about attending Notre Dame?

Remember: this essay topic is mandatory, which means you must answer it to complete the supplement. But don't worry...we're going to walk you through the process!
What Is the Essay Asking You to Do?
This prompt is essentially the "Why This College?" question. This is a common supplemental essay question designed to help admissions counselors understand why Notre Dame—and literally no other university!—is the perfect school for you. The "Why Notre Dame" prompt also serves another purpose: it helps them get a sense of how you, as both a student and as a person, will contribute to the Notre Dame community.
Your job is to show admissions counselors that you're the perfect fit for Notre Dame, and vise versa.
What Makes for a Good Answer?
If you want to knock this essay out of the park, here's what you should do.
#1: Do your homework.
The key to writing an amazing "Why Notre Dame?" essay is showing admissions counselors that you've really dug into the resources and opportunities available at the school. Doing this proves you're more than interested—it shows you're passionate and motivated, too.
As you research, look at specific classes you might be interested in taking and/or professors you might want to research under. (Here's a list of all the colleges and departments at Notre Dame to get you started!) For example, if you want to program the next Alexa, you'll want to mention taking classes like Artificial Intelligence and Software Development Practices. Or if curing cancer is more your thing, you can mention working with Dr. Jessica Brown, who is researching RNA to better understand how cancer works.
#2: Not sure what you want to major in yet? No problem.
This is a common question we get when it comes to the "Why This College?" essay. The simple answer is: it's okay to not know! Admissions counselors know that your major isn't set in stone, but they do want to see that you're thinking about the future. Even if you're not 100% certain about what you want to do in the future, pick a potential academic field for the sake of writing this prompt.
#3: Plan to address the "mind" and the "heart."
You probably already noticed that the application prompt very specifically mentions two concepts: the "mind" and the "heart." Notre Dame is a religiously affiliated institution, and while they don't require all students to be religious, part of their core mission is to foster "the development...of those disciplined habits of mind, body, and spirit."
So in your response, you need to make sure you're doing more than just talking about how Notre Dame will shape you academically. Admissions counselors also want to see how the school will shape you as a person. You'll have to address both of these things in order to accurately answer the prompt!
#4: Don't overlook the Notre Dame community, either.
The prompt specifically asks you about how the Notre Dame experience will impact you, which means admissions counselors want to know more about how you'll fit into the Notre Dame community.
For instance, if you were in theatre in high school, you might want to participate in Shakespeare at Notre Dame! Also, many departments have their own student organizations (like the American Studies Club or Beta Gamma Sigma, a business honors society). Make sure you check departmental pages for this information.
One quick note about religion: Notre Dame is a Catholic university, so many of its community programs are religiously affiliated. Unless you're serious about becoming a member of one of these groups, don't mention it in your essay. Admissions counselors read thousands of applications every year, and they will know if you're being sincere!
#5: Start narrowing things down.
Now that you've done your research and have a list of classes, professors, programs, and extracurriculars, choose the two or three things that stand out most. You only have 200 words, so you need to give yourself space to talk about the items you've chosen!
#6: Relate your topics to your goals.
Remember, your job is to show admissions counselors that Notre Dame is the only school for you. Explain how the classes, programs, and activities you've mentioned will put you on the path to achieve your goals while growing as a person.
For example, if you want to study adolescent psychology, explain how your coursework and experience at Notre Dame will help you go on to research how social media affects adolescents' brain development. By making it personal, you'll be able to emphasize how Notre Dame is the only place that can set you on the path to success.
What Are Some Potential Essay Topics?
Along with the examples we mention earlier in this section, here are a few other topics you might consider for this essay:
Talk about how you hope to contribute to a specific ongoing research project with professor in your department.
Explain your future career goals and mention how joining specific campus organizations will help put you on the path to success.
Discuss how you want to take classes in two departments in order to think about a problem in your future profession in new ways.
Are There Pitfalls You Should Avoid?
Avoid these mistakes so you don't leave the wrong impression with admissions counselors.
#1: Avoid generalities
Make sure you're being as specific as possible about what makes Notre Dame special. Don't just say you're excited to attend because of the school's study abroad programs—most, if not all, major colleges in the United States offer study abroad. What specific programs does Notre Dame offer that you can't find anywhere else?
The same goes for talking about your career interests. Don't say that you want to stop climate change. How do you want to do that? How will specific classes, professors, and research opportunities at Notre Dame help you save the world?
#2: Leave sports out of it
We know, we know: part of the appeal of Notre Dame is joining the legion of Fighting Irish. But unless you're joining one of the athletic teams, focus on academics, career, and service opportunities instead.
#3: Don't sound bored
The question asks about what makes you excited to attend Notre Dame, so let your passion show through in your writing.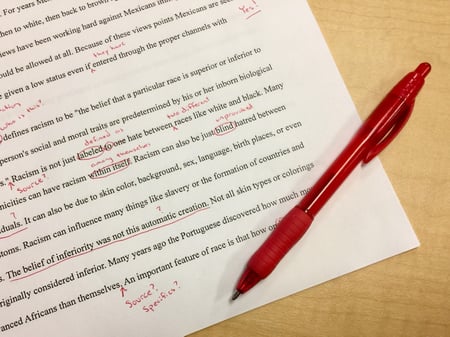 Essay 2: Choose Your Prompt
For this section of the Notre Dame essay supplement, you're given three essay prompts, and you'll choose one to answer. Again, you'll have a 200 word limit.
How to Choose Your Prompt
For some people, choosing the prompt is the hardest part! There are a few things you can do to make this easier.
#1: Choose the prompt that lets you share new information
Go through the list and rule out any prompts that you've already discussed as part of your Common App or Coalition App. Some of the Notre Dame supplement essays involve talking about similar topics to the Common App and Coalition App essay prompts. Make sure you choose a Notre Dame essay prompt that lets you talk about something fresh and new!
#2: Brainstorm every prompt
Take an afternoon and write down potential ideas for every prompt below. Don't worry about whether the ideas are good or not—just write them down! Once you're done, take a look at which prompts give you the opportunity to share something new that you haven't already mentioned in your application.
#3: Read ahead
Take a minute to read through the Notre Dame essay example topics below. See if any of the ideas or strategies jump out to you!
Now let's take a closer look at each prompt and how to answer them.
Option 1
People in the Notre Dame community come from many different places, backgrounds, and walks of life. How is where you're from a part of who you are?
What Is This Essay Asking You to Do?
The purpose of this essay prompt is to learn more about what makes you who you are. This is your change to (briefly!) show how your background, be it cultural or geographical or anything else, has shaped you into the person you are now. You don't have a lot of room, but try to be as specific as possible.
A major part of this essay is explaining how it relates to who you are as a person, so be sure to choose a topic that you feel will give readers a bit of a better insight into who you are.
What Makes a Good Answer?
#1: Be honest. Don't be tempted to choose a topic that you really don't care that much about but feel will "impress" Notre Dame. It'll result in a weak essay they'll see right through.
#2: Explain why your background is important to you. This probably the most important part of your response since it shows readers what makes you tick.
#3: Give examples. Give specific examples of how your background has shaped you. Do you have certain family or cultural traditions? Places you visit? Holidays? Go into detail!
Are There Pitfalls You Should Avoid?
#1: Lying. As we mentioned above, don't make up an interest to try to impress the admissions team. Faking your background is a very bad idea, and won't help your application. Notre Dame wants to get to know the real you. Show them.
#2: Forgetting to tie it back to yourself. So your town has an annual rubber duckie festival? Great! But how does that relate back to you? Notre Dame didn't ask this question to learn more about your home; they want to know about you!.
Option 2
Tell us about a time when you advocated for something you believe in.
What Is This Essay Asking You to Do?
In this essay, you get the chance to not only show what you believe in, but what you're willing to do in order to defend it. In short, it's a great way to show off your character, something Notre Dame cares a lot about. The causes closest to you offer great insight into who you are and what you value.
What Makes a Good Answer?
#1: Choosing an appropriate topic. You may care very, very much about which order the Star Wars movies should be viewed in, but try to pick something that shows your character and beliefs.
#2: Reflecting on your actions. Remember to say why you felt compelled to advocate for what you believed in. What were the stakes? What did it mean to you? And how did you feel after?
Are There Pitfalls You Should Avoid?
#1: Spending too long setting the scene. You only have 200 words, so you'll need to establish the setting as quickly as possible.
#2: Being vague. Another major pitfall in answering this question is being too vague and general. For example, stating something like, "After I told the school board we needed to focus more on sustainability in our school and lunch supplies, it felt good" isn't quite enough. Why did you feel good? What else did you feel? And what happened afterward?
Option 3
If you were given unlimited resources to help solve one problem in your community, what would it be and how would you accomplish it?
What Is This Essay Asking You to Do?
This essay prompt asks you to choose something in your community that you want to fix. This works in two parts: first, you get to show what you care about in your community. Are you focused on environmental justice? A specific neighborhood? A school? A group of people?
Second, you get to dream big and solve the problem yourself, which shows off your creativity and dedication.
What Makes a Good Answer?
#1: Explaining the problem. You'll need to begin by describing the problem, and stating clearly why it's so important to you to solve. Why this specific issue? Why does it matter, and what are potential consequences? How would it help your community?
#2: Describing the solution. In order to show how much thought you've given to this problem, you'll need to take care in providing the solution. You have unlimited funds to solve it, but this isn't the time to get goofy. Instead, think forward to the future: make sure your solution isn't a quick fix, but something more long term.
Are There Pitfalls You Should Avoid?
#1: Not taking the prompt seriously. Make sure you choose a real problem in your community. You may personally find it terrible that there's no frozen yogurt place in town, but try to dream a little bigger. Notre Dame takes their prompts fairly seriously, and they want to know what you value.
#2: Being too general. You only have 200 words, but try to get as specific as possible. If you're advocating for a community skate park, for example, say precisely how that will help the area, who will be positively impacted, and what your unlimited funds will go toward.
Option 4
What is the greatest compliment you have ever been given? Why was it meaningful to you?
What Is This Essay Asking You to Do?
This essay prompt wants you to think about how you see yourself, and why. There are many types of compliments you can choose from, but try to choose one that reflects your values. Perhaps someone pointed out your helpfulness, which made you realize how much you value service. Or maybe you were praised for a talent or skill you've worked very hard on.
What Makes a Good Answer?
#1: Sincerity. This is a tricky prompt. It can be really hard to talk yourself up, and that's precisely what they're asking you to do. Be your truest self, and make sure you do a lot of inner reflection about which topic you choose.
#2: The right topic. There are many different types of compliments, and they all feel great! But not all of them will reveal what Notre Dame wants from you. It feels wonderful when someone compliments your eyes, but that could be a little tricky to translate into a short essay.
Are There Pitfalls You Should Avoid?
#1: Humblebragging. It's hard! In a lot of ways, this essay is asking you to brag about how awesome other people think you are. But remember to focus this essay on how you accepted the compliment, and what happened to you internally.
#2: Not reflecting enough. Remember the last part of the prompt: you need to say why this compliment was meaningful to you. Really think about this part. Did it give you confidence that you needed? Did it make you see yourself in a new light? Did it change the way you acted?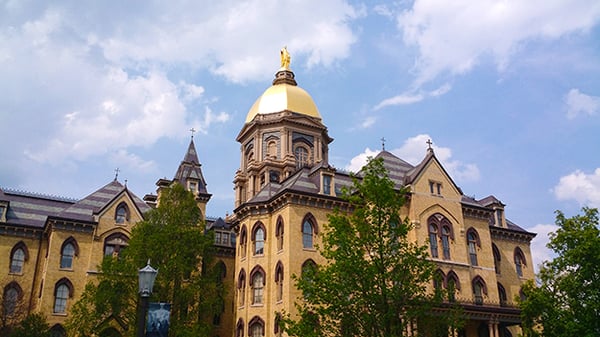 4 Tips for Writing a Killer Notre Dame Essay
Follow these four tips to write a great Notre Dame essay that'll show the school who you are and why they want to admit you.
#1: Be Authentic
You're unique, with your own passions, experiences, and beliefs. Admissions counselors want to try to learn more about the "you" behind the transcript, so don't be afraid to let your personality shine through in your essays. Even more importantly, don't try to fabricate stories about yourself that you think will impress the admissions board. We guarantee that there are plenty of compelling things about you! Besides, admissions counselors have a finely tuned lie detector; they'll know if you're making things up.
Admissions counselors look to your essays to learn more about you. That's why it's important to be yourself! Here's what the Notre Dame Admissions website has to say about being authentic: "Your essays are the most enjoyable part of the application reading process. Why? Because we learn about important decisions you've made, adventures you've survived, lessons you've learned, family traditions you've experienced, challenges you've faced, embarrassing moments you've overcome."
#2: Deal With the Religion Question
Not everyone who gets into Notre Dame is religious, but it's important to know that some older demographic surveys show that the student body is up to 85% Catholic. Likewise, institutionally reported data indicates that a student's religious affiliation and/or commitment is considered in the admissions process. So if you are religious and haven't already mentioned that elsewhere, you might consider discussing it in your Notre Dame application essays.
But be careful! Make sure you review Notre Dame's mission and commitments to make sure your answers align with the university's beliefs. Additionally, don't beat a dead horse. Every response shouldn't revolve around religion—Notre Dame is looking for well-rounded students with a variety of interests and passions.
And if you're not religious, don't lie to try and make yourself a more appealing candidate. Like we mentioned earlier, admissions counselors read thousands of applications every year. They'll be able to tell if you're being honest or not.
#3: Jump Right In
Abandon the long-winded introduction! You only have 200 words, so make every one count. To do that, get right into your topic from the very first sentence. If that feels weird, don't worry: you can write a sentence or two of introduction to get you started, then delete it when you start revisions.
#4: Show, Don't Tell
Use descriptive words to paint a picture for your reader. Don't say "I was so nervous to sing in the talent show." Instead, say something like, "My palms were sweaty and I thought I might faint, but I walked on stage and sang anyway." One tells the reader what you did, and the other gives the reader a glimpse at your experience.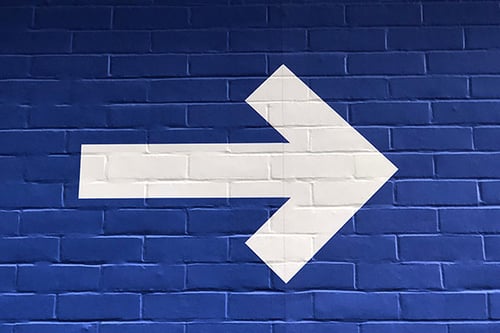 What's Next?
Notre Dame is one of the top 20 colleges in the US, so you know admission is competitive. Using an acceptance calculator can help you better understand your chances of getting in.
Notre Dame accepts both the Common App and the Coalition App. Not sure which one you should use? Don't worry: we've got a handy-dandy guide to make your decision a breeze.
Both the Common App and the Coalition App require additional essays beyond the ones we discussed in this post. (Yep, that means even more writing! Yay!) Thankfully, we have in-depth guides for both the Common App essays and the Coalition App essays.

Want to write the perfect college application essay? Get professional help from PrepScholar.
Your dedicated PrepScholar Admissions counselor will craft your perfect college essay, from the ground up. We'll learn your background and interests, brainstorm essay topics, and walk you through the essay drafting process, step-by-step. At the end, you'll have a unique essay that you'll proudly submit to your top choice colleges.
Don't leave your college application to chance. Find out more about PrepScholar Admissions now:
Have friends who also need help with test prep?
Share this article!
About the Author
Ashley Sufflé Robinson has a Ph.D. in 19th Century English Literature. As a content writer for PrepScholar, Ashley is passionate about giving college-bound students the in-depth information they need to get into the school of their dreams.
Get Free Guides
to Boost Your SAT/ACT