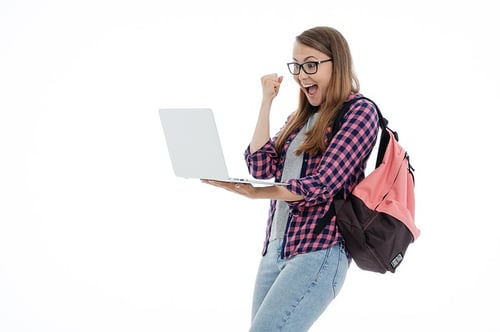 If you're thinking of hiring a private tutor or enrolling in a local class for your SAT or ACT studying, take a moment to consider whether an online prep class might be right for you.
To help you make an informed decision about your prep, we're providing you with a list of the six biggest pros and cons of online SAT and ACT classes. But first, what exactly is an online prep class and how does it work?
What Are Online SAT/ACT Classes?
An online SAT/ACT prep class is essentially what it sounds like: it's a live, digital classroom in which a teacher uses video chat to go over key SAT/ACT concepts and content areas, how to answer practice questions, and critical test-day strategies.
Many test-prep companies offer online classes at costs ranging from $600 to more than $3,000, depending on the total length of the program (in other words, how many sessions it includes) and the breadth of content it covers.
Although the SAT and ACT are two totally different tests, most online prep classes follow essentially the same curriculum, regardless of which exam you're taking. (To be fair, the SAT and ACT do test a lot of the same concepts and have overall pretty similar structures.)
But is an online prep class ultimately right for you?
To help you answer this, we're giving you a list of six pros and cons to consider before you enroll in an online ACT/SAT prep class.
But first, a short disclaimer: we at PrepScholar believe that our completely online, live SAT and ACT classes can be the key to helping you ace your exam. This is why we'll be making a point in this article to tell you exactly when and how our program excels in areas such as teacher expertise, communication, class structure, and content.
Even though we strongly recommend checking out our courses, it's up to you to decide whether an online prep class is the right choice for you!
Pros of Online SAT/ACT Prep Courses
There are tons of pros to online SAT prep classes and online ACT prep courses. We take a look at the top three below.
#1: You Don't Have to Travel
By far one of the biggest perks of taking an online SAT/ACT class is that you don't need to travel anywhere for the class. You don't even have to leave your bedroom!
This is a huge draw for high school juniors and seniors, who are often really busy with homework, extracurriculars, and other commitments.
It's also a big draw for parents who might not be able to drive their children to in-person SAT/ACT prep classes or who don't live in or near an area offering classes. (Usually, in-person prep classes are limited to fairly populous areas, so if you live in a rural town, you'll likely be out of luck!)
With an online ACT/SAT prep course, you'll save money on gas and transportation while also saving energy you would have otherwise spent on traveling and organizing your schedule.
#2: Online Classes Are Often Cheaper
Compared to in-person prep classes, online SAT/ACT prep classes tend to cost less money, which is great for students and families on a tighter budget.
In addition, by enrolling in an online SAT or ACT class, you're saving money on transportation or gas costs you would have spent had you instead opted for an in-person class.
Obviously, prices for prep classes can vary widely depending on factors such as the length of the program, the company, and the content covered in the class. With many companies, though, it's clear that online prep classes will ultimately save you some money in the long run. Generally, online classes cost anywhere from $100 to $300 less than their in-person counterparts.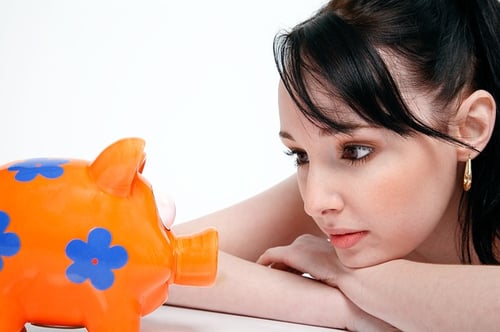 No need to break the bank (metaphorically and literally) for online prep classes.
#3: You Get Access to More Qualified Teachers
With in-person prep classes and private tutoring, you're limited by who is physically nearby, which means you won't have as broad an array of test experts to choose from for your SAT/ACT prep.
By contrast, online classes can offer you a much wider (and typically much more impressive) breadth of professional tutors and teachers based all around the United States.
At PrepScholar, our online SAT/ACT classes are taught exclusively by 99th percentile scorers so you can rest assured you're getting expert help with your test prep, no matter where you live.
Cons of Online SAT/ACT Prep Courses
Now that we've gone over the biggest advantages of online SAT courses and ACT classes, let's take a look at some potential cons.
#1: Direct Interaction With Teachers and Peers Is Limited
Many online SAT/ACT classes don't allow for direct interaction with the teacher, which can make it hard to ask questions and let your teacher get to know your individual strengths and weaknesses when it comes to the exam you're taking.
Although you can typically type in your questions and responses in a chat box for most online prep classes, this less personable form of communication can severely limit your ability to engage freely in a direct conversation with your teacher.
Moreover, it can be extremely tricky trying to keep up with an ongoing chat box that's always filling up with dozens of student responses and "yes" answers to the teacher's questions!
Fortunately, with PrepScholar Classes, you get to meet in a virtual video chat classroom where you can speak directly with your teacher and classmates using your actual voice.
In essence, our SAT/ACT prep classes function the same as a regular in-person class: you can raise your hand to ask questions or use an interactive whiteboard to ask for clarification on any specific concepts you've learned. You can also speak with your peers and get to know them and their own unique exam strategies.
#2: Class Sizes Can Be Overwhelmingly Big
If there's one thing you don't want, it's for your SAT prep class to feel as though you're sitting in a huge lecture full of dozens of students who all have very different study needs and styles.
Huge classes—whether they're online or in-person—can be overwhelming when it comes to test prep. And if you're hoping to get specialized guidance or advice on how you specifically can work on improving your weak areas, a big class just isn't going to cut it.
Unfortunately, many online SAT/ACT classes offered by reputable test-prep companies have far too many students in them to make your learning worth the cost. For example, whereas The Princeton Review's online classes often have 20+ students, Kaplan is known to have as many as 50 students in a single class!
A big class makes it difficult, if not impossible, to get the answers and help you need, especially if all the students in it are trying to ask questions in a single chat box at the same time.
What's particularly strong about our online SAT/ACT classes is that the class size never exceeds nine students, so you'll always get plenty of attention and one-on-one support.
Smaller is better—and not just when it comes to class sizes.
#3: Content Isn't Always Tailored to Your Needs
The vast majority of online ACT prep courses and online SAT classes—including those offered by Kaplan, The Princeton Review, and PrepExpert—don't spend any time tailoring the lessons to students' specific weaknesses.
This means that all students in a particular class are studying the same skills and concepts at the exact same pace and in the same manner—which isn't at all how you should prepare for the SAT or ACT!
Think of it like this: if you keep focusing on algebra when you're already pretty comfortable with it but don't spend any time brushing up on trigonometry—which is especially tricky for you—you're not likely to see much improvement in your ACT Math score.
If, instead, you were studying for the exam all on your own, you would've ideally spent some time designing a personalized SAT/ACT study plan based on the content areas and structural parts you struggle with the most.
PrepScholar recognizes this need for individualized test prep, which is why our premier online SAT/ACT classes are tailored to the needs of our students. Our curriculum is always student-centered, giving you the benefit of studying exactly what you need to know in order to ace the exam.
Key Takeaways: Are Online SAT/ACT Classes Worth It?
In the end, whether or not you choose to enroll in an online SAT/ACT class is entirely up to you.
Before you make your decision, though, it's important to consider the pros and cons we've listed above. Here they are again:
Pros
You don't have to go anywhere or spend money on transportation
Online classes are usually cheaper than in-person ones—sometimes even by hundreds of dollars!
You'll have access to more qualified teachers since you're not limited to those in your area
Cons
You don't normally get an opportunity to interact directly with your teacher and peers
Online prep classes often have dozens of students in them, making one-on-one interactions and individual support rare
The content the class covers is usually just a catch-all and is not tailored to students' needs
PrepScholar Classes has made a diligent effort to combat these cons by doing the following with its own online SAT/ACT class program:
Allows you to directly engage and converse with your teacher and classmates through audio and video chat
Caps the number of students in each class at nine, guaranteeing that you'll have plenty of personal attention and one-on-one time with the teacher
Tailors all classes to students' needs so they can target what they struggle with the most
Now, go ahead and use all this information to help you make an informed decision about whether an online prep class might be the best choice for your SAT/ACT prep!
What's Next?
You know the major pros and cons of online SAT/ACT prep classes, but what makes a class worth enrolling in? Our expert guide goes over everything you should know about what to look for in an SAT/ACT class and how to find one that meets your personal needs.
How much money should you spend on an ACT/SAT prep course? Read our step-by-step guide to learn how you can come up with an ideal class budget and how to ensure you get your money's worth.
Considering self-study instead of (or in addition to) a class? Then begin with our free ultimate SAT study guide/ACT study guide.
Want to improve your SAT score by 160 points or your ACT score by 4 points?
Check out our best-in-class online SAT and ACT prep classes. We guarantee your money back if you don't improve your SAT score by 160+ points or your ACT score by 4+ points.
Our classes are entirely online, and they're taught by experts. If you liked this article, you'll love our classes. Along with expert-led classes, you'll get personalized homework with thousands of practice problems organized by individual skills so you learn most effectively. We'll also give you a step-by-step, custom program to follow so you'll never be confused about what to study next.
Try it risk-free today:
Have friends who also need help with test prep?
Share this article!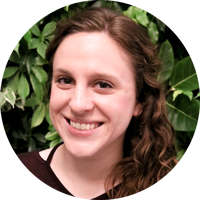 About the Author
Hannah received her MA in Japanese Studies from the University of Michigan and holds a bachelor's degree from the University of Southern California. From 2013 to 2015, she taught English in Japan via the JET Program. She is passionate about education, writing, and travel.
Get Free Guides
to Boost Your SAT/ACT