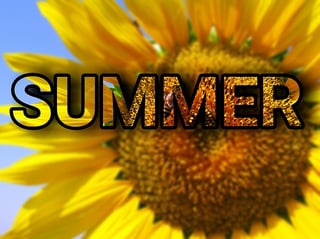 If you're contemplating your summer plans, you may want to consider pre-college summer programs. These programs offer high school students the opportunity to live and learn on a college campus.
In this article, I'll explain the different types of programs and let you know the benefits and drawbacks of attending them. Furthermore, I'll let you know if doing one of these programs can help you get into college.
What Is a Pre-College Summer Program?
A pre-college summer program offers high school students the opportunity to take classes at a college and experience college life during the summer. Many programs offer a residential and commuter option. Students can stay in dorms with their peers, or they can commute from home if they live close to the college. Typically, these programs range anywhere from one to eight weeks.

During these programs, not only are students able to take classes from college professors or visiting scholars, but they're also able to listen to lectures from alumni and participate in social activities. Many selective private colleges, including Stanford, Harvard, and Columbia, offer pre-college summer programs for high school students.
Some of these programs are open enrollment (anyone can attend), and others require admission through an application process. The selective programs typically require teacher recommendations, application essays, and standardized test scores. Check a specific program's website for its admissions requirements.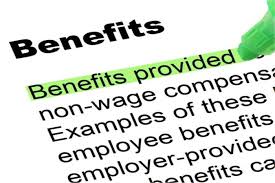 Possible Benefits of Pre-College Summer Programs
Spending part of your summer studying at college or a university may not sounds like the most fun, but it can offer a number of potential benefits.
Prepare for College Life
For many students, adjusting to college life can be very difficult. A pre-college summer program enables you to spend time on a college campus and take classes from college professors. These programs can help ease the transition to college life when you go to college. You'll be more familiar with the expectations of a college class, and you'll be more comfortable navigating a college campus.
Explore Your Academic Interests
Pre-college programs allow you to take classes in subjects you're interested in, or you can discover new interests. You can take courses in a wide variety of subjects like computer science, theater, economics, and philosophy.
Enhance Your College Resume
Colleges do like to see that you're taking advantage of your summers to participate in meaningful activities. By attending a pre-college summer program, you can demonstrate your interest in academics and show that you're motivated to do more than what's required to pursue your academic passions.
Exposure to a Specific College
If you're strongly considering attending a certain college, going to its summer program can help you figure out if it's the right place for you. You'll get a feel for the campus and its location, and you may get the opportunity to interact with current students and professors. You'll come away with a better sense of whether you can see yourself thriving in that environment.
Make New Friends
You shouldn't discount the social benefits of attending these programs. You can meet people from around the world and form meaningful relationships that will last beyond the program.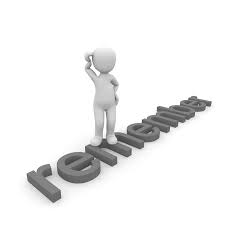 Keep in mind that there are potential costs of attending these programs.

Possible Drawbacks of Pre-College Summer Programs
Though many students really enjoy attending these programs, there are some issues to consider.
Cost
Pre-college summer programs are expensive. For example, an 8-credit course at Harvard's seven-week secondary school summer program costs $5,900 for tuition and $5,400 for housing. That doesn't even include transportation costs if you don't live near Harvard. However, Harvard does offer some financial aid that covers part of the tuition for students with outstanding academic records who demonstrate financial need.
The all-inclusive cost for the three-week Stanford Pre-Collegiate Summer Institutes is $6,300. That includes room and board and transportation between Stanford and San Francisco International Airport.
These Programs May Not Help You Get Into College
Many college experts believe that going to a pre-college summer program may in fact hurt your chances of getting into a selective college. If you go to a summer program at Brown and you apply to Cornell, Cornell may assume that you're more interested in Brown.
Also, due to the cost of pre-college programs, some admissions counselors believe that these programs are basically summer camp for wealthy students. Many advise students to find more creative and low-cost ways to explore their passions. For example, you can volunteer to do research with a local college professor or work at an art museum.

However, there are summer programs that will undoubtedly impress college admissions officers. Free, highly selective summer programs like Research Science Institute and the Young Engineering and Science Scholars will greatly enhance your college application because they only admit a limited number of exceptional students.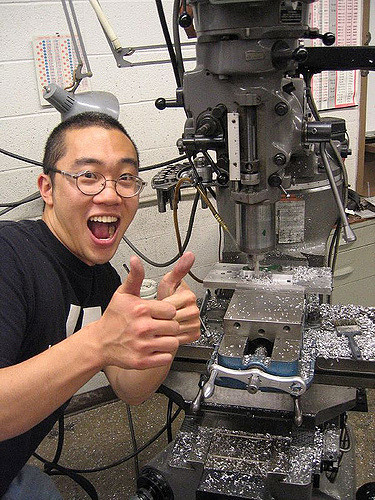 Perfect Zero/Flickr
Is a Pre-College Summer Program Right for You?
I won't advise you whether or not you should do a pre-college summer program. That's your decision. However, if you can afford to attend one of these programs and feel like it would be a good option for you, I recommend tailoring it to your interests. Take courses that are related to your intended college major, or go to a program at a college that you may want to attend.
Also, I don't think that doing a costly program will substantially hurt or help your college applications. However, it can be helpful if you excel in the program and get an outstanding recommendation from a professor. Additionally, if the program stimulates an academic interest or prepares you to do well in school, it can indirectly help your chances of gaining admission to the most selective colleges.
What Are Some Well-Known Pre-College Summer Programs?
If you do decide attending one of these programs is a good choice for you, here are some popular options to check out:
Duke TIP serves students as young as 4th grade. It's meant to provide opportunities for academically gifted students. We've written articles on Duke TIP 7th grade Talent Search and Duke TIP SAT requirements.

Stanford Pre-Collegiate Summer Institutes and High School Summer College
These are two different summer programs at Stanford. At the High School Summer College, you can take a quarter of Stanford classes with Stanford students. The Pre-Collegiate Summer Institutes offer a three-week residential program for students to live in Stanford housing and take a class not often given at the high school level.
Summer Institute for the Gifted
This program is conducted at colleges across the country. It is designed for gifted and talented students from 5-17 years of age. There are residential and commuter programs.
Summer@Brown offers nearly 200 courses that range from 1-4 weeks. They are designed to reflect Brown's liberal arts curriculum, and they're taught at the level of first-year college courses.
To find the right program for you, there are a number of factors to consider: your budget, the length of the program, the available courses and credit options (some programs offer courses for college credit), and the location of the program. If there's a college that really intrigues you, check the school's website to see if it offers a summer program.
You can use the Summer Program Finder to identify a program that fits your needs and interests.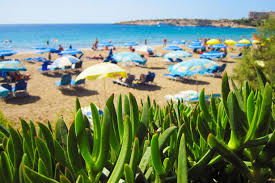 You can spend your summer at the beach or college. Or both.

Recap
Pre-college summer programs provide you with an opportunity to experience college life, explore your academic interests, and make friends.
Even though these programs can help prepare you for college, just going to one won't significantly impact your chances of getting into a selective college.
If you're interested in a pre-college summer program, you can find one at colleges across the country. You'll be able to take classes in many subjects that aren't usually offered at the high school level.
What's Next?
Find out what you need to get into Ivy League schools and the most selective colleges.
Are you still uncertain if a pre-college program is right for you? Get some more ideas on how you can spend your summer.
If you're going into your senior year of high school, maybe your summer plan should include preparing for the SAT/ACT.
Want to improve your SAT score by 160 points or your ACT score by 4 points? We've written a guide for each test about the top 5 strategies you must be using to have a shot at improving your score. Download it for free now:
Have friends who also need help with test prep?
Share this article!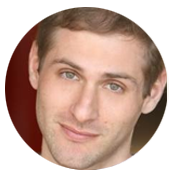 About the Author
Justin has extensive experience teaching SAT prep and guiding high school students through the college admissions and selection process. He is firmly committed to improving equity in education and helping students to reach their educational goals. Justin received an athletic scholarship for gymnastics at Stanford University and graduated with a BA in American Studies.
Get Free Guides
to Boost Your SAT/ACT