Known for its highly ranked engineering program and huge array of academic programs, Purdue University is an excellent public university to consider for college. To apply here, though, you will need more than just good grades—you will need to write unforgettable essays as part of the Purdue supplement.
In this guide, we go over the current Purdue essay prompts and offer helpful tips on how to write each Purdue supplemental essay you're required to submit.
Feature Image: Wes Jackson/Flickr
What Is the Purdue Supplemental Essay?
Freshman applicants to Purdue are required to submit two short answers; there's also one optional longer Purdue supplemental essay. You must additionally write an essay in response to one of the Common Application or Coalition Application prompts, depending on which application system you apply through.
In total, then, you'll be writing three to four Purdue essays of varying lengths.
For each Purdue supplemental essay, you'll get a specific prompt to answer. (By contrast, the Common App/Coalition App personal essay offers you multiple prompts to choose from.) Every Purdue supplemental essay prompt has its own word limit and angle.
Here are the prompts for the 2022-2023 application cycle:


[OPTIONAL] Please briefly elaborate on one of your extracurricular activities or work experiences. (250 words max)


How will opportunities at Purdue support your interests, both in and out of the classroom? (Respond in 100 words or fewer.)


Briefly discuss your reasons for pursuing the major you have selected. (Respond in 100 words or fewer.)

The first Purdue supplemental essay above must be no longer than 250 words, whereas the two short answers may only be up to 100 words. Note that there is no minimum word count for any of the essays.
Now, how can you ensure you're writing your best Purdue supplemental essay possible?
Every Purdue University Essay Prompt, Analyzed
In this section, we'll look at each Purdue University essay prompt in more detail and give you tips for writing a highly effective response.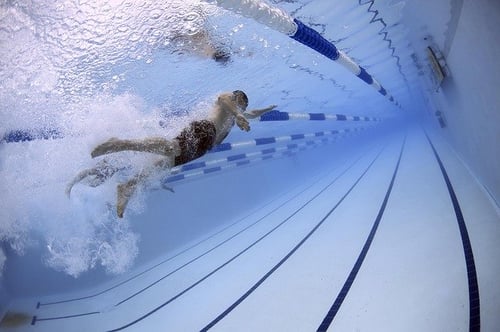 This first Purdue supplemental essay is all about your activities.
Purdue Supplemental Essay
Please briefly elaborate on one of your extracurricular activities or work experiences.

As a reminder, this longer Purdue supplemental essay can be up to 250 words and is optional (though we highly recommend answering it). The prompt here's pretty straightforward: just give a bit more detail about one of your extracurricular activities listed on your application.
The activity you choose could be pretty much anything, from a sport or instrument you play to an animal shelter you volunteer at on weekends.
The admissions committee at Purdue asks you to elaborate on one of your activities because they want to see other facets of your personality and learn more about what drove you to do a specific activity.
The key is to pick an activity or experience that has helped define you in some way. The best activity to choose is one that showcases an important and unique quality of yourself, such as your leadership skills, your can-do attitude, your adaptability, etc. You should also be heavily passionate about the activity you choose.
Here are examples of activities you could write about for your Purdue University admission essay:
Hobbies
Sports
Clubs or organizations you're a member of
Volunteer service
Arts and music
Work or internships
Family responsibilities
Any activity or experience that is meaningful to you
When trying to decide on an activity, it might help to ask yourself these questions:
Do you have a story to tell about this activity?
How has this activity positively impacted or influenced you?
If you're still doing this activity, why is that? What about it makes you want to keep doing it?
Have you already written about this activity in another Purdue essay? If so, consider choosing a different topic for this essay.
Don't feel obligated to pick your most "impressive" activity either. For example, maybe you've been figure skating competitively since middle school and have won many big national awards, but you'd rather write about your more recent experience with trying out for and making your school's basketball team after realizing you wanted to get involved in a new sport.
Be sure to explain what the activity is, when/how you started it, and what kind of meaning it holds for you. You won't have a lot of room here (just 250 words!), so make sure to keep the focus on its significance.
Purdue Short Answer 1
How will opportunities at Purdue support your interests, both in and out of the classroom? (Respond in 100 words or fewer.)

This first Purdue short-answer question is essentially a mini "why this college" essay that's asking you to answer the basic question, "Why Purdue?"
A cogent essay will answer these two questions:
What does Purdue offer academically that makes it a good fit for you?
What does Purdue offer in terms of extracurriculars, student clubs and sports, professional connections, contests, etc. that makes it a good fit for you?
Note that you don't need to go into much detail about your major here, as that's what the second short answer is for (see below). But you will still need to identify two key points about Purdue (one academic, one non-academic) that drew you to apply to this university specifically.
To start, do some research on the university by browsing the official Purdue website. Look for any defining features that stand out to you, such as a professor with whom you wish to work, a course you can't wait to take, a club you'd like to join, a study abroad program you want to do, etc. Think about how these qualities, both academic and non-academic, could help support your own aspirations, whatever they may be.
For example, maybe you visited a Purdue art gallery and felt inspired to apply after realizing, as an artist yourself, just how much Purdue values creativity and freedom of expression.
Finally, be extremely specific here. You want it clear that your essay is about Purdue only. So use actual names and places while avoiding generalizations that can apply to other colleges!
Purdue Short Answer 2
Briefly discuss your reasons for pursuing the major you have selected. (Respond in 100 words or fewer.)

This second short-answer question is all about your intellectual curiosity. Admissions officers want to know not only why you have selected your major, but also how studying this major at Purdue will help you achieve your goals.
Like the Purdue supplemental essay above, you don't have a lot of room here (just 100 words!), so you'll need to be concise but effective.
While it's great to mention how you got interested in your field, you should also try to steer your response toward your academic and professional goals. What do you plan to do with your major once you graduate? How will Purdue help you do this?
For example, perhaps you've been fascinated by bugs since you were little and now plan to major in insect biology.
In your essay, you could talk about what propelled your interest (perhaps a bully tried to shove an ant in your face once, but instead of being scared, you were enamored with the insect's tiny body), mention what you've done to further that interest (e.g., taken some classes and built your own ant farm), and then discuss how the insect biology program at Purdue gives you the opportunity to do real fieldwork and participate in the College of Agriculture's Career Fair so you can find jobs in pest management.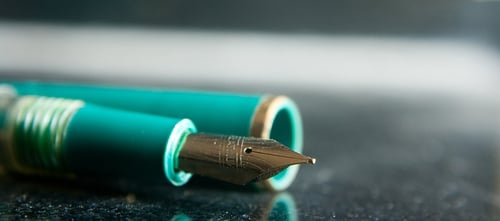 How to Write a Great Purdue Supplemental Essay: 4 Tips
To wrap up, here are four tips to help you write a great supplemental Purdue University admission essay.
#1: Write Succinctly and Purposefully
All three Purdue supplemental essays you need to write are pretty short, with one 250-word essay and two 100-word essays. You'll have to really use your space wisely if you want to produce solid and memorable essays in the end. This means that you should practice being more concise.
If you have a tendency to go on and on or add way too many details or flowery language to your writing, take some time to practice writing more directly and more crisply. You likely won't have enough room to throw in any extended metaphors, so don't even try—just write honestly about your passions and goals.
Additionally, be sure to cut out any words, phrases, or sentences that don't directly answer the prompt or reveal more about you as a person.
You might feel that your writing is boring, but as long as you're telling your story openly and with real emotion, you're sure to write an unforgettable Purdue essay.
#2: Be Extremely Specific
One thing lots of students struggle with in their college essays is being specific enough. Especially when it comes to such short essays, you want to ensure you're telling admissions officers the most important and essential information you can give them about yourself.
Remember, they already know the basics about your achievements—they can see your test scores, grades, and extracurriculars. But what they don't have is a clear understanding of what makes you you. It's your job to paint this picture for them.
For example, don't just write that you want to major in Jewish studies because you're Jewish. What specifically drew you to this major over all the others out there?
Maybe you had a special experience that cemented your connection to Jewish history and culture, or maybe somebody you deeply admire inspired you to research your ancestry, making you want to use this knowledge to support and empower other young Jews like yourself.
Whatever you choose to write about for your Purdue essays, just be sure that you give admissions officers the "what" and "why."
#3: Always Bring It Back to Purdue
As we saw with the Purdue supplement essay example we analyzed, it's critical that you bring your essays (mainly the two short answers) back to Purdue and why this school is ultimately a good fit for you, your talents, and your ambitions.
Avoid bland, meaningless compliments, such as "Purdue is very prestigious," and instead focus on the unique and specific aspects that you believe make this school worth applying to.
Here are some qualities of Purdue you could mention in your essay(s):
A professor whom you wish to work with
A specific class you're excited to take
A piece of equipment, facility, lab, etc. you really want to use
Opportunities for career building, such as its 30+ annual career fairs
Schoolwide competitions or events you want to take part in
A student club or organization you plan to join
Its vocal support of the arts
Regardless of what aspect of Purdue you choose to focus on in your response to the Purdue University essay prompt, just be sure to tie this characteristic back to yourself somehow and explain how it will help you achieve your goals.
#4: Polish It Up
Our final tip is to spend ample time editing and proofreading each Purdue essay you write.
Once you've written a rough draft, put the essay away for a few days. Then, take it out again and look it over with a fresh set of eyes. Note any irrelevant, incorrect, or unclear places and edit as needed. Do this process a few times until you have a fairly clean draft.
Next, hand your essay off to someone you trust, such as a parent or teacher, and ask them to read it over and edit for content, structure, and grammar. Use their feedback to tweak your essay until you're satisfied with how it sounds.
Right before you submit your application to Purdue, proofread your essay one final time. Follow these tips and you're guaranteed to have one great Purdue supplemental essay!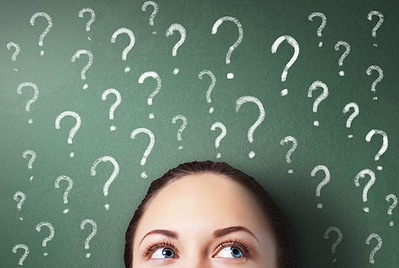 What's Next?
Want to learn more about what it takes to get into Purdue? Then check out our Purdue admission requirements page to see what GPA and SAT/ACT scores you'll need to aim for.
Applying to other colleges in and around the Midwest? Then it might help to look at our college essay guides for Notre Dame, UIUC, and the University of Michigan.
If you're getting ready to write your long Common App essay, you'll definitely want to read our in-depth guide to all Common App prompts and how to answer them effectively.

Want to write the perfect college application essay? Get professional help from PrepScholar.
Your dedicated PrepScholar Admissions counselor will craft your perfect college essay, from the ground up. We'll learn your background and interests, brainstorm essay topics, and walk you through the essay drafting process, step-by-step. At the end, you'll have a unique essay that you'll proudly submit to your top choice colleges.
Don't leave your college application to chance. Find out more about PrepScholar Admissions now:
Have friends who also need help with test prep?
Share this article!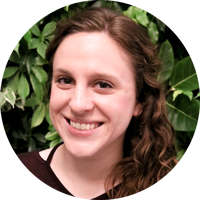 About the Author
Hannah received her MA in Japanese Studies from the University of Michigan and holds a bachelor's degree from the University of Southern California. From 2013 to 2015, she taught English in Japan via the JET Program. She is passionate about education, writing, and travel.
Get Free Guides
to Boost Your SAT/ACT