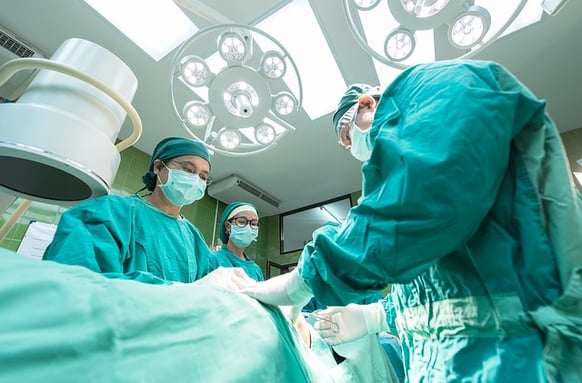 Becoming a nurse is a great career goal—nurses are always needed, and the career can be a rewarding, fulfilling experience! But when you start looking into nursing programs, things can get a little complicated. What's the benefit to being an RN vs a BSN? How about an LPN vs RN?
In this article, we'll be talking about all these different programs, abbreviations, and careers, including what each one is, how to find a good program, and even an LPN vs ADN RN vs BSN RN salary comparison.
What Is a Nurse?
Before you figure out what program you want to study, it's important to understand exactly what it is that a nurse does and the differences between RN vs BSN and LPN vs RN. Nurses aren't just the person you see before you see a doctor—they're specialized, important professionals that are crucial in providing great healthcare.
Many nurses focus on taking vitals, administering vaccinations, weighing patients, and similar tasks, but that's not all there is. Nurses work closely with patients to direct them toward appropriate health care, and can even serve as the primary care provider at higher levels of experience.
Different kinds of nurses provide different kinds of care. Some will work closely with doctors, providing care to patients or coordinating the schedules of different health care workers for a particular patient. Others work more independently, often with their own group of nurses.
What's important to note is that nurses aren't purely one thing. There's a lot of flexibility within the profession, including how much authority you have over a patient's care, what field you work in, and what your duties are. If you're interested in providing care directly to patients, nursing may be the right career for you!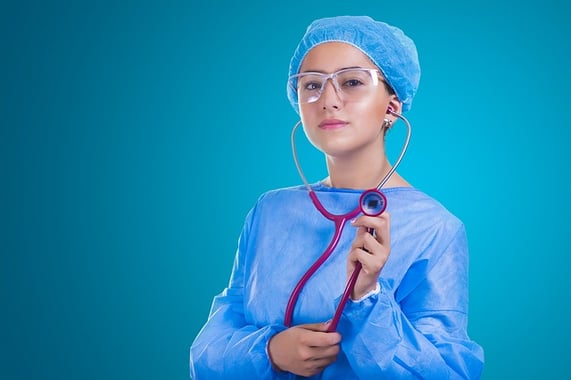 What Degrees Can You Get in Nursing?
Do you know RN vs BSN or LPN vs RN differences? There are many specializations within the nursing field, which require different types of schooling. When most people think of becoming a nurse, they're typically interested in three specific programs: becoming a licensed practical nurse (LPN), becoming a registered nurse (RN), or attaining their Bachelor of Science in Nursing (BSN).
Becoming a licensed practical nurse is typically the shortest program, at around one year. Upon graduation, you'll likely have a certificate in nursing. Most LPNs work in nursing facilities, such as nursing homes for seniors, but they can work in a variety of places. When working in hospitals, LPNs are often responsible for taking vitals and handing out medication.
Historically, becoming an RN required only a diploma, which can take just one year, from an accredited program. Today, it's more likely that an aspiring RN will need an associate's degree at minimum, which typically takes two years, with more facilities beginning to require bachelor's degrees. An RN may work in a variety of places, including hospitals, medical offices, and clinics. RNs are primarily focused on assisting doctors and other nurses, but may have a variety of duties.
A bachelor of science in nursing, or a BSN, can lead nurses to a variety of careers. Instead of being a type of nurse, such as an LPN or RN, a BSN is a kind of degree. Like most bachelor's programs, earning your BSN will take about four years. Having a BSN can lead you to a variety of careers, including work as a staff nurse, RN, or manager of medical and health services.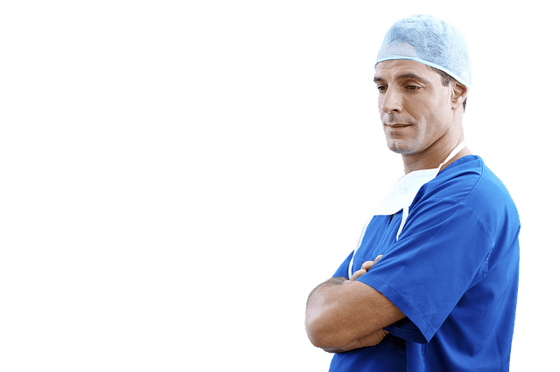 What Are Nursing Programs Like?
Now that you know a bit about some of the different nursing programs you can pursue, let's really break down their specifics. Though all of them are part of the nursing field, there are some big variances in pay, program length, and duties, so do lots of research to figure out which one is the right choice for your aspirations.
What an LPN Program Is Like
Length: One year
Average Salary: $48,339
Because becoming a licensed practical nurse earns a diploma or certificate rather than a degree, the program is shorter than many others, around one year long. These programs are typically offered at vocational schools or community college, making them comparatively affordable over some of the other programs.
When looking for a good LPN program, be sure to find ones that have been accredited by the Accreditation Commission for Education in Nursing (ACEN). The ACEN has a search tool to help you find accredited programs near you.
Classes in this program cover nursing fundamentals like biology, human anatomy, and medical terminology. Every program is a little different, but many have required classes listed online for you to get a jump start on studying the topics you'll need to know.
What an RN Program Is Like
RN programs are very diverse—to become a registered nurse, you need a diploma, associate's degree, or a bachelor's degree rather than one specific program. The field is open to different levels of education depending on what you'd like your duties to be and where you want to work, so let's break down diplomas and associate's degrees before we move on to the final section on bachelor's degrees. In terms of RN vs BSN salary, they tend to have similar salaries, depending on their education and experience.
Diploma

Length: One to three years
Average Salary: $38,400



A diploma is not just proof of graduation—in the nursing field, a diploma also refers to the completion of a specific nursing program. A diploma, which can be earned in between one and three years, was historically the most popular way to enter the nursing field, but that has begun to change. More and more job opportunities are requiring associate's or bachelor's degrees rather than diplomas. However, some diploma programs may be completed in a hospital, which can lead directly to a job opportunity.

Like LPN programs, classes in an RN diploma program will typically cover topics like medical terminology, nursing fundamentals, and human anatomy.
Associate's Degree
Length: Two to three years
Average Salary: $59,145

As associate degree has become one of the more common methods of entering into the nursing field today. Commonly called an ADN, or associate degree in nursing, these programs are commonly available at community colleges and cover the necessary introductions to the nursing field. Courses include human anatomy, pharmacology, and an introduction to nursing.
What a BSN Program Is Like
Length: Four years
Average Salary: $59,725

A bachelor's degree in nursing, or BSN, is becoming an increasingly popular choice for students joining the medical field. These four-year programs emphasize leadership and problem-solving as well as all the fundamental nursing knowledge of diploma and associate degree programs.
Classes in a bachelor's degree program include statistics, anatomy, and sociology. With these advanced classes, BSN holders are equipped for leadership positions and other advanced jobs in the nursing field. Achieving a bachelor's degree gives you more career options, but any of these options can also lead to a great nursing career.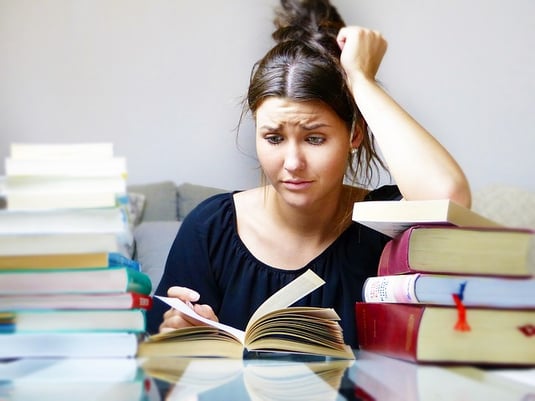 How to Apply to Nursing School
Now that you've read through some of the different kinds of nursing programs available, it's time to think about actually applying to nursing school. How do you prepare to get in? What should you know ahead of time? Let's find out!
Decide What Kind of Program You Want to Pursue
Becoming an LPN or RN or achieving your BSN are all great choices, and there are even more options for joining the nursing field. But to figure out exactly what program is right for you, you'll need to do some homework.
First, think about what kind of work you see yourself doing as a nurse. Do you want to be the primary caregiver, or part of a support network? That can mean the difference between pursuing a master's degree or an undergraduate degree. Do you hope to focus on the early steps of diagnosis, like taking vitals, or more in the administrative work of scheduling and managing others? That may mean you'll be better off becoming an LPN or getting your associate degree rather than a bachelor's degree.
Another important consideration is how long you want to go to school. LPN and diploma programs can be quite short, whereas a bachelor's degree program takes around four years. If you'd prefer to enter the field earlier, you can start with one of the shorter programs and return to school later on; thankfully, since all these programs build on one another, one of the shorter programs can be a great stepping stone toward a more advanced program.
Research Strong, Accredited Programs
Nursing is a great career path, but it's important to do some research to be sure that the programs you're interested in will provide you with a good education. You should check to see that the program is accredited, and also look into instructor experience and what graduates are doing now, if possible.
Treat applying to nursing school, regardless of what program you're entering, as you would applying to any other program. Think about your ideal schedule, what kind of experience you want to have in college, and how important certain clubs or activities are to you. There are lots of wonderful programs out there to suit your unique desires, so take time to look for them!
Get Experience
Being a nurse, whether a RN vs BSN, is great, but it can be a demanding career. Thankfully, it's a career that you can get some experience in before you ever enroll in a nursing school.
Considering spending some time volunteering at a local hospital, nursing home, or other medical facility. Not only can this be a great extracurricular for your college applications, but it can also give you some valuable insight into what the nursing career may look like. Though your duties will likely be different, getting some early experience in the medical field can help you understand what exactly it means to work in healthcare.
Likewise, volunteering also gives you the opportunity to talk to real nurses about their experiences. They can tell you about what their programs were like, what degrees they earned, and what to expect from applying to a particular school. All of this can be great information if you're serious about pursuing nursing as a career!
What's Next?
Now that you know about RN vs BSN salary differences, are you ready to get started applying to nursing school? Check out our guide to what SAT score you'll need to get into nursing programs!
Maybe becoming a nurse practitioner is the right career for you. In that case, you'll want to read through our guide to nurse practitioner schooling to learn how long the program takes and what you'll learn!
If you have your sights set on the Research College of Nursing, check out our admissions guide to this Kansas City school!
Have friends who also need help with test prep?
Share this article!
About the Author
Melissa Brinks graduated from the University of Washington in 2014 with a Bachelor's in English with a creative writing emphasis. She has spent several years tutoring K-12 students in many subjects, including in SAT prep, to help them prepare for their college education.
Get Free Guides
to Boost Your SAT/ACT