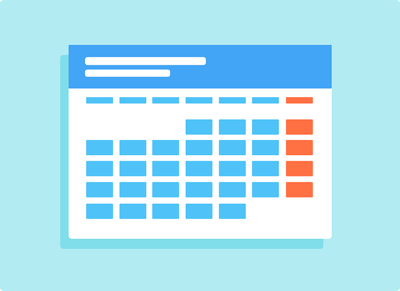 Preparing to take the SAT is often a crucial part of the college admissions process. To ensure your college application plans go off without a hitch, it's important to have a clear strategy for taking the SAT on time. In order to do that, it's helpful to have the most up-to-date info about future SAT test dates 2022-2023.
This article is here to help you plan out your SAT test dates. We'll walk you through the following:
A full list of 2022-2023 SAT test dates (table included)
Information about SAT registration deadlines and score release dates
Four top tips for how to choose your SAT testing dates
Let's get started!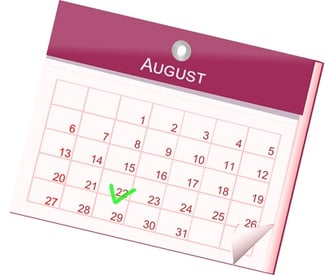 SAT Dates 2022-2023: Test Dates You Should Know
The table below provides all the information we have about 2022-2023 SAT test dates at this time, and it will be updated as the College Board provides new info.
The dates in the table below are based on the College Board's schedule of anticipated 2022-2023 SAT test dates but may be subject to change. You can find the most current information about SAT test dates 2022-2023 on the College Board website.
| | | | |
| --- | --- | --- | --- |
| Test Date | Normal Registration | Late Registration | Score Release |
| Aug 27, 2022 | | | |
| Oct 1, 2022 | | | |
| Nov 5, 2022 | | | |
| Dec 3, 2022 | | | |
| Mar 11, 2023 | | | |
| May 6, 2023 | | | |
| Jun 3, 2023 | | | |

How Accurate Is This Table?
At present, the table above reflects the anticipated 2022-2023 SAT test dates that have been provided by the College Board. If there are any changes to the SAT testing dates above, the table will be updated to reflect the most current information. However, it's likely that the official SAT testing schedule will be pretty close to the one in the table above.
Additionally, the dates listed for normal and late registration deadlines and score release dates are estimates and have not been finalized by the College Board. The dates above are based on records from previous years.
If you want to try to estimate registration deadlines and score release dates for each anticipated SAT testing date, remember this: normal registration deadlines are usually four weeks prior to a testing date, and late registration deadlines are usually two weeks before a test date. Score release dates have traditionally been thirteen days after a testing date.
You can use this information to formulate a loose plan for scheduling your SAT dates that accommodates your study plans and college application deadlines. As you plan, it's important to frequently check back in with this table or the College Board website to ensure you have the most up-to-date information about SAT testing dates before you register for an exam.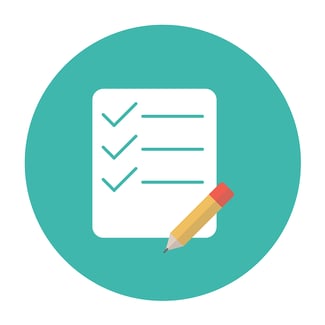 How to Choose Your SAT Dates 2022-2023
Choosing the right SAT dates is a crucial stepping stone to successfully submitting your college applications. To select the best SAT dates for you, it's important to keep a few things in mind. Below, we've put together four top tips for choosing the best SAT dates for you in 2022-2023.
Tip 1: Know Your Application Deadlines
Before you register for the SAT, take a close look at your college application deadlines. It'll be in your best interest to choose an SAT test date that leaves you some flexible time before your college applications are due.
Taking the SAT well in advance of your college application deadlines will also give you the chance to take the SAT again if you aren't satisfied with your initial scores. If you plan to apply early decision or early action, it's extra important that you register for an earlier SAT date. You don't want to find yourself in a situation where you didn't have enough time to prepare and don't have the SAT scores you need to get in!
Tip 2: Decide How Many Times You'll Take the SAT
Many students decide to take the SAT more than once, and for good reason: taking the SAT multiple times gives you a chance to get a better score. If you think taking the SAT multiple times would work toward your advantage, plan out your testing schedule as early in the college application process as possible.
In order to have time to take the SAT more than once, you'll have to choose your SAT testing dates strategically. Registering for an early 2022 SAT date could give you more time to recoup and continue studying before taking the test a second time. You probably won't want to take the SAT on back-to-back testing dates in order to avoid study burnout.
Tip 3: Finalize Your SAT Study Plans
It's no secret that an effective SAT study plan can help you achieve excellent SAT scores. But if you know you want to complete an intensive SAT study program, you need to make sure you have enough time set aside in your SAT prep schedule.
To make sure you're fully prepared for the SAT before you take it, establish your study plans well in advance of registering for the SAT. This will ensure that you're able to fully invest in your study program and evaluate your preparedness before registering for the SAT. Testing prep and taking exams can take time and money, and when it comes to the SAT, you want to get the most out of both so your college applications will stand out.
Tip 4: Evaluate Your Schedule
Before you register for the SAT, sit down and evaluate your schedule. You'll need to know exactly when your commitments are to ensure that you don't have any conflicts with your chosen SAT testing date.
Consider mapping out your schedule of activities in a planner or calendar, then comparing them to the available SAT test dates. This will keep you from accidentally double-booking your SAT on a weekend when you have another commitment.
Even though regular SAT dates always fall on Saturdays, it's also important to consider what you have going on during the week before the SAT testing dates too. For instance, you may not want to take the SAT right after a two-day track meet or a week's worth of AP exams. Think about how you operate as a test-taker and plan your SAT testing dates around other pressures in your life as best you can.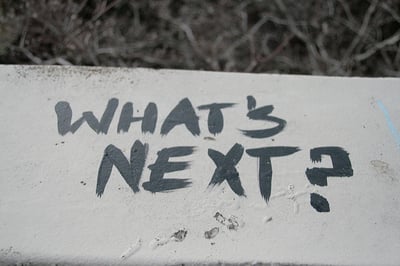 Next Steps
We mentioned that it's a good idea to take the SAT multiple times, but is there an upper limit to how often you can, or should, take the SAT? This expert guide will teach you everything you need to know about how many times to take the SAT.
Once you have your potential dates selected, you'll need to prepare to register for the SAT (in the future, of course)! Here's everything you need to know about registering for the test.
And the most important part of taking the SAT? Preparing for it! We have tons of free SAT prep resources on our blog, like this article about how to build an SAT study plan...and this article that will teach you how to take the SAT strategically.
Want to improve your SAT score by 160 points? We've written a guide about the top 5 strategies you must be using to have a shot at improving your score. Download it for free now:
Have friends who also need help with test prep?
Share this article!
About the Author
Ashley Sufflé Robinson has a Ph.D. in 19th Century English Literature. As a content writer for PrepScholar, Ashley is passionate about giving college-bound students the in-depth information they need to get into the school of their dreams.
Get Free Guides
to Boost Your SAT/ACT