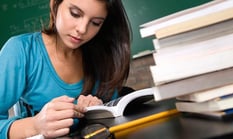 There are numerous and diverse resources for students to prepare for the SAT. Preparing for this important exam has been shown to be strongly correlated with scoring highly and improving scores between test administrations. Because the SAT largely differs in question type and pacing from most classroom exams, students tend to benefit from familiarizing themselves with the test before taking it.
Note: this article is a series in the PrepScholar 2016 Students' Encyclopedia, a free students' and parents' SAT / ACT guide that provides encyclopedic knowledge. Read all the articles here!
How many points can SAT prep help?
Studies have shown various levels of score improvement following SAT preparation courses. According to the Johnson San Francisco study in 1984, students showed an average increase of 178 points on a 1600 SAT scale following a 30 hour prep course. On a 2400 SAT scale, the equivalent is an SAT improvement of 267 points. A study from Ohio State University showed that students achieved score improvements of greater than 60 points following SAT review.
Despite many rigorous scientific studies showing SAT score can be improved dramatically by prep, the College Board maintains its official politically motivated position that the SAT cannot be prepped. The College Board benefits from the position that the SAT cannot be prepped so it can maintain the image of the SAT being fair, a key requirement colleges, who are a main driver of College Board's customers. To support the claim that the SAT is uncoachable, it cites research studies that show only about 10 to 20 point score improvements per section following preparation. These studies, however, have raised questions of bias as many were carried out by College Board and its partner organization, the National Association of College Admission Counseling.
Sources of Prep Questions
College Board, the nonprofit organization that develops the SAT, releases official practice tests for students to take, some of which are previously administered tests from years past. In addition to these official practice questions, students can find practice questions from various sources, including test prep companies and online classrooms, like Khan Academy. Since SAT prep is a large and varied field, students must be discerning about the quality of SAT practice materials and lessons.
Online Preparation
Due to advances in educational technology, online SAT courses are a burgeoning method of test prep. Online courses have proven popular among students due to their ability to track student progress, diagnose students' strengths and weaknesses, and customize study plans to individuals. Online prep programs may also offer one-on-one tutoring. Other methods of test prep include one-on-one tutoring, self-study from books, and classes. These methods have varying degrees of effectiveness depending on their quality and the learning styles of individual students.
Many students prefer the convenience of online SAT preparation programs, which can be accessed anywhere with Internet. The lessons may be scaffolded to target each student's needs. Students benefit from using a customizable program with high quality content, practice questions, and test-taking strategies. Online programs that incorporate one-on-one tutoring tend to excel in blending the strengths of technology with the benefits of connecting with a tutor. The most effective tutors tend to have extensive teaching experience and to combine individualized instruction with student support.
Other Preparation Methods
Some students opt for one-on-one tutoring as their main method of SAT preparation. The most helpful tutors thoroughly understand their students' academic profile, map their progress, and created individualized study plans. The least effective tutors simply sit beside students as they do practice problems and lack the ability to communicate clear explanations or effective strategies. One common downside of one-on-one tutoring is its high cost, with many tutors charging hundreds of dollars per hour.
Another method of SAT preparation comes in the form of classroom courses. Students may gather for a number of weeks to learn about the SAT, take practice tests, and learn lessons. While SAT preparation classes can be useful to many students for covering the basics and exposing students to SAT practice, they are often lacking in individual instruction and can be relatively expensive.
Finally, many students self-study from SAT preparation materials and books. College Board's Official SAT Study Guide, commonly referred to as the "Blue Book," is a key resource due to its ten official practice tests, though most SAT tutors agree that it is lacking in content review and test-taking strategies. This mode of SAT preparation requires independence, self-discipline, and self-directed study habits. To effect score improvements, students must ensure that they are using high quality resources with relevant information and practical tips.
Read more from the SAT Encyclopedia!
Further Reading
Complete Official SAT Practice Tests, Free Links
The 10 Best SAT Books Recommended for SAT Prep
How to Get a Perfect SAT Score, by a 2400 Full Scorer
Have friends who also need help with test prep?
Share this article!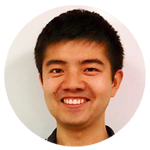 About the Author
Fred is co-founder of PrepScholar. He scored a perfect score on the SAT and is passionate about sharing information with aspiring students. Fred graduated from Harvard University with a Bachelor's in Mathematics and a PhD in Economics.
Get Free Guides
to Boost Your SAT/ACT