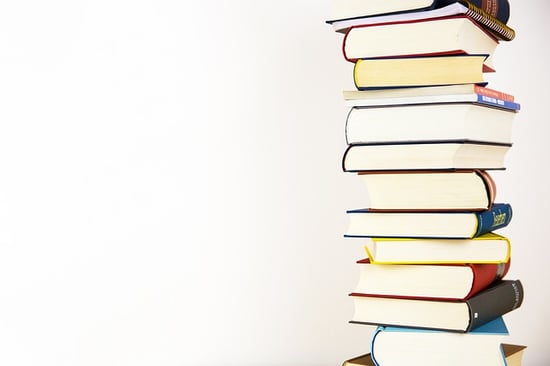 With so many SAT prep books to choose from, how can you tell the good ones from the bad ones? Well, not to worry because we've evaluated SAT books for you! This fully updated guide gives you our recommendations for the top 11 SAT preparation books to help you achieve the scores you want.
To best outline the differences, I've divided the books into four main sections:
Before jumping into our SAT book recommendations, though, allow me to give you a word about my perspective.
Disclaimer: Why Am I Recommending SAT Books?
You're probably wondering why PrepScholar, known for its online SAT prep program, is going old school and recommending an SAT book list.
As SAT experts who have made it our mission to understand the test and help students succeed, we are dedicated to providing you with the best resources to achieve both your academic and personal goals. If you're self-motivated and prefer using SAT books in your prep, then they can be a great way to learn content, practice strategies, and try out sample questions.
That being said, all the SAT prep books recommended below have strengths and weaknesses. Several of them seem as if they were rushed to publication, while others unfortunately don't offer the same level of quality that they did in previous versions.
I believe PrepScholar has managed to integrate the best parts of these books into its online prep program while adding the helpful element of accountability. We help you plan out and stick to your study schedule, keep track of your progress, and hone the specific skills and practice problem types you need most in order to improve your scores.
With prep books, you can try to customize your study plan to your specific needs too—but with PrepScholar, we do all that heavy lifting for you. Plus, considering the huge gains you can get from it, it's much more cost effective than buying all these books!
Since we're not necessarily benefiting from these SAT book recommendations, you can trust that our advice is neutral, objective, and based on both our and students' real experiences with these SAT preparation books.
Now that we've got all that out of the way, let's move on to our list of SAT books. Because the best representation of SAT questions always come from the test makers themselves, I'll be starting this list with the College Board's Official SAT Study Guide.
The College Board's Official SAT Study Guide, 2020 Edition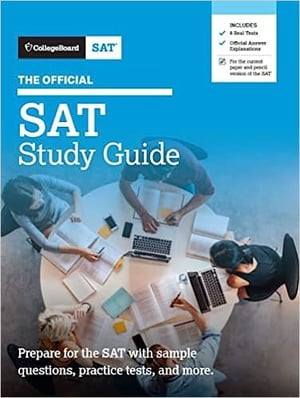 Price: About $25 on Amazon
In past years, I told students that the College Board's SAT guide was the number one, critical book they had to have in their study arsenal. Now, I'm saying pretty much the opposite—don't bother! Why? Because you can find all of its material for free online.
In a helpful move, the College Board has asserted its commitment to transparency by providing free online SAT practice materials (they're also strongly promoting their partnership with Khan Academy, which offers useful video explanations to go along with official SAT questions).
Some students and educators were disappointed to buy The Official Study Guide book only to find that its practice tests were the same exact ones offered online.
So does this book offer anything beyond SAT practice tests? It does dedicate a bunch of pages to explaining the test structure, basic strategies, and answer explanations. Since you can find the majority of this info online, though, I don't recommend buying the official guide unless you really want all the material printed out for you.
If you have access to a printer and a working internet connection, I'd say to take advantage of the free online material and learn about the SAT that way. The total number of tests is still limited, so you might space out these SAT practice tests throughout your prep as a way to gauge your progress and determine what concepts you need to study most.
In between these tests, you can supplement with questions from other books on this list. Read on for the pros and cons of the best overall SAT prep book, along with the best books by SAT section.
Best Overall SAT Prep Book: Kallis' SAT Pattern Strategy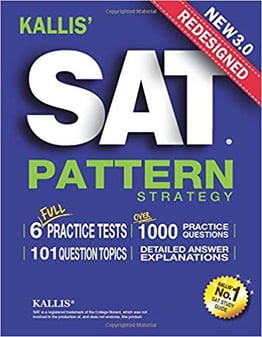 Price: About $33 on Amazon
Students and educators alike have reported having great experiences with Kallis' Redesigned SAT Pattern Strategy book. This book provides six full-length practice tests, adding up to around 24 hours of practice testing.
Pros
The SAT questions are generally realistic and closely mimic official test questions.
Kallis goes beyond the official guide's simple explanations to give step-by-step answer explanations for each question. These in-depth descriptions help you understand any mistakes and fix them for next time—a key strategy for improving your scores.
The book discusses 101 topics you'll find on the SAT and offers a clear, focused presentation of fundamental concepts in grammar, literature, and math. Beyond content review, this book gives some analysis of the various question types, allowing you to take a more strategic approach to your prep.
Kallis goes over the structure, format, and topics covered on the SAT in detail, so you'll have a strong grasp of logistics before test day. This review will save you time in having to read any instructions and pace yourself since you'll know exactly what to expect on the SAT.
Cons
While this book does a good job providing realistic practice questions and content review, it's less helpful for learning key SAT strategies, such as time management and the process of elimination. Because this book emphasizes a "learning by doing" approach, it doesn't spend a lot of time going over mindset and critical test-taking strategies.
This book is relatively expensive at over $30 on Amazon (although you can get a used version for about half that price).
It requires a lot of independence and self-discipline. You'll need to take responsibility for dividing up the material in the most effective way and designing and sticking to a productive study plan. While the practice questions are there, it's up to you to put in the work and make the most out of them.
Best Traditional SAT Prep Books for Instruction, Strategy, and Practice Questions
The following SAT prep books are of decent quality but have some serious weaknesses as well. The following four books are the best currently available for content review and practice problems. Let's go over the pros and cons of each.
SAT Prep Black Book, 2nd Edition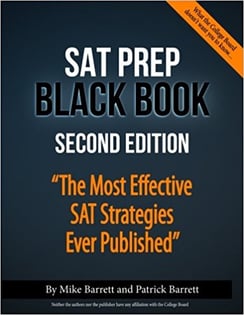 Price: About $25 on Amazon
I highly recommend SAT Prep Black Book for its insightful strategies and test advice. The SAT Black Book, as it's called, was written by Mike Barrett, who's taken the time to understand the test inside and out. In it, he goes over the different types of questions and introduces critical tips, such as how to recognize tricky wording and "distractor" answer choices.
Pros
This book is excellent for students who want to learn about the structure, format, and tricks of the SAT, and for those who want to gain practical strategies when it comes to answering questions and saving time.
It can be useful for students of all levels, since Barrett customizes his advice depending on your target score.
It provides thorough answer explanations for questions on the first four official SAT practice tests. Where the College Board fails to walk you through the steps of a practice problem or explain why other answer choices are incorrect, this book guides you through each question on each practice test in detail.
It can help change your mindset when actually taking the SAT. You can incorporate the book's explanations and strategies into your own approach so that you're more confident when answering each question type. While the Black Book is great for strategy, though, it's less helpful for studying concepts.
Cons
It doesn't have any of its own SAT practice questions. Instead, the book must be used in conjunction with the official SAT practice tests. It refers directly to official SAT questions and gives thorough explanations, especially for the hardest questions.
The Black Book focuses on strategy and understanding the SAT, so it's not the strongest resource for reviewing concepts and content. If you're looking to completely relearn sentence parallelism or linear functions, for instance, you'd need an additional resource.
Although I find this book to be written in a pretty engaging style, this is entirely a matter of opinion; in other words, Barrett's explanation style and test strategies might not work for everyone.
McGraw-Hill Education SAT Elite 2023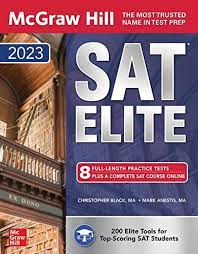 Price: About $25 on Amazon
If you're looking for an informative overview of the structure and content of the SAT, then McGraw-Hill Education SAT Elite 2023 is a decent choice. At more than 950 pages long, this massive book goes over the SAT in great detail, from the number of questions to the time limits on each section, so you can know exactly what to expect on test day.
Pros
It contains eight full-length SAT practice tests, including one diagnostic test. Five of the tests are in the book, and three are online. These are all fairly realistic and include thorough answer explanations for each question.
The book's practice questions are realistic and resemble official questions. Specifically, the Math questions feature real-world scenarios you'd likely see on the SAT, with problems revolving around topics such as temperature and selling tickets for a performance.
The book is extremely strong in its presentation of SAT Math concepts. It breaks down all the major topics in detail, from expressions and linear systems to less commonly tested ideas such as geometry, basic trig, and complex numbers.
It gives you helpful guidance when it comes to mapping out your SAT study plan. Similar to our own SAT prep program, this book suggests beginning your prep with a diagnostic SAT practice test and using it to shape your study plan. It also offers some crucial strategies, such as improving your calculator fluency so you know when it'll be useful and when it'll just slow you down
Cons
It's weak in reviewing Reading and Writing. While the book goes over the Math section in detail, its presentation of the two verbal sections is more limited and even a little unusual. Its review of the sections is more conceptual and experimental than it is specific to the SAT. For instance, the book features chapters with titles like "Language of Truth, Truthfulness, and Beauty" and the "Language of Dissent, Criticism, and Rebellion." While these sections might sound interesting to book lovers, they aren't really relevant to the SAT—a feature I consider critical when prepping for this unique, idiosyncratic test.
Barron's Digital SAT Study Guide 2024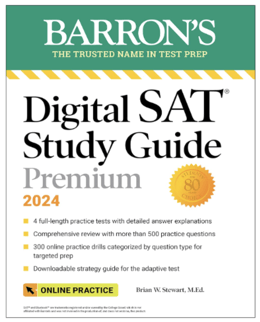 Price: About $23 on Amazon
Barron's SAT 2024 is another thorough prep book that offers ample content review, sample questions, and SAT practice tests. And, best of all, this Barron's edition covers the study strategies you need to know for the new, digital SAT!
Pros
The book contains four full-length practice tests and one print adaptive test designed like the digital SAT. This gives you tons of opportunities to practice.
It offers a diagnostic test, a helpful tool to familiarize you with the digital SAT, get you into a testing mindset, and help you note any weaknesses you'll need to address moving forward.
Barron's is very comprehensive and covers most of the topics you need to know for the digital SAT. Because of its dense format, it's typically more effective for high scorers who can engage quickly with the content and maintain focus throughout. If you can divide up and scaffold the material in a manageable way, there's no doubt you'll gain some valuable practice with this SAT prep book.
Cons
While a print adaptive practice test is great, it's just not the same thing as taking a digital adaptive practice test. The digital SAT will be administered on a digital device, like a laptop or tablet, not in a paper booklet. For some students, being able to practice with adaptive testing on paper first might provide a helpful step toward the real, digital adaptive format. But for students who are looking to get comfortable with adaptive testing in a digital environment, this book won't provide that experience.
Some of the questions are overly confusing and have complicated wording. By contrast, real SAT test questions call for in-depth reasoning skills while using relatively straightforward wording. Therefore, the questions you'll get in Barron's, while helpful, might ultimately be too hard and not as useful as they could be for your test prep.
Princeton Review Digital SAT Premium Prep, 2024
Price: About $22 on Amazon
Similar to Barron's, The Princeton Review's Digital SAT Premium Prep, 2024 Edition prep book provides a comprehensive review of the digital SAT, covering concepts you need to know, such as grammar rules and algebraic functions, along with strategies for approaching the test questions and managing your time.
Pros
It contains four full-length practice tests. Most importantly, only one of those practice tests is a paper test in the book, while the other three are online exams. This is so you'll get realistic digital practice for the all-digital exam!
The book offers thorough answer explanations for practice questions, which help you think about how you can approach similar questions in the future and on test day.
The online practice tests use adaptive testing so you can get used to this assessment method before the real digital exam.
Cons
The Princeton Review shares one of Barron's biggest drawbacks: some of its questions have overly elaborate wording and therefore don't match the straightforward style of official digital SAT questions that well. While the practice tests are helpful, they're not the best representation of SAT questions.
Some of the book's content review and questions are too conceptually easy. While Barron's might be better for especially motivated students aiming for top scores, this book is probably more appropriate for students scoring around or below 600 on a test section. Don't expect to have this book help you score much beyond this range.
It doesn't break each content area down into as many subtopics as it could, so there's a lack of detail when it comes to certain subject areas.
Its style might not be for everyone. This book is a big, traditional SAT prep book with a straightforward approach. While some students might appreciate or prefer this, others might find it boring and dull.
All the SAT prep books mentioned above have both strengths and weaknesses. Combined, though, they provide relatively comprehensive prep in all major areas: practice questions, content review, and strategies.
If you're looking to focus even more on a particular SAT section, you'll likely benefit from a subject-specific SAT prep book. The following books are my top recommendations for SAT Math, Reading, and Writing.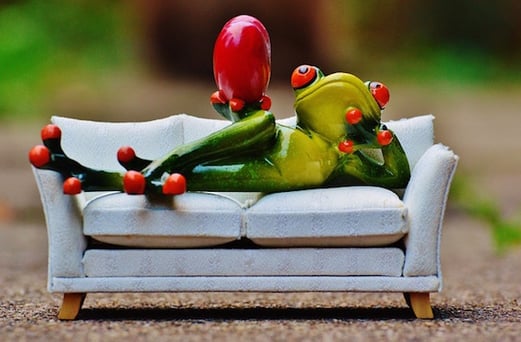 Unlike his couches, this frog prefers his SAT prep one section at a time.
Best Books for SAT Math
Books that focus on a single SAT subject often provide especially in-depth prep. Plus, they can be easier to approach than the huge comprehensive test prep books. If you need more prep in one section than the others or are taking advantage of your colleges' superscoring policies by building up your SAT scores one section at a time, then these books could be great resources.
We'll start with my recommendations for Math prep books, starting with Dr. Steve Warner's 500 New SAT Math Problems.
Dr. Steve Warner's 500 New SAT Math Problems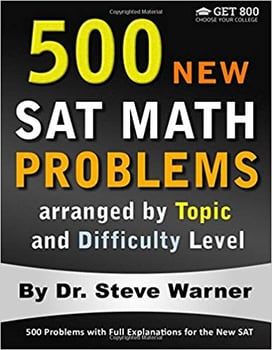 Price: About $40 on Amazon
Dr. Steve Warner's 500 New SAT Math Problems is his most recent book in SAT Math preparation. He discusses each area on the test: Heart of Algebra, Passport to Advanced Math, Problem Solving and Data Analysis, and Geometry and Complex Numbers (the College Board calls this last topic Additional Topics).
Pros
Just like with his last series, Dr. Warner offers comprehensive and clear content review and instruction.
This book helpfully arranges SAT math concepts by difficulty, with the easiest being Level 1 and the most advanced being Level 5. This organization ensures that math problems from all the different content areas are integrated; it also allows you to focus on certain chapters depending on your own level. Students already scoring in the 700s, for instance, will benefit the most from studying Level 4 and 5 concepts and problems.
Each lesson in this book is carefully crafted, and practice problems are realistic, helping to reinforce your understanding.
Answer explanations are clear and go over some different approaches you can take when solving a problem. As mentioned above, these kinds of multifaceted explanations appeal to different kinds of learners and allow you to carefully understand your mistakes and fix them for next time.
Cons
While it's perhaps unfair to compare this book with its predecessors (which focused on the old version of the SAT), I can't help but find it a little limited. The book could be a better resource if it broke down each content area into smaller, more specific subtopics.

At $40, it's also quite an investment for a book that only covers one subject of the SAT.
Dr. Jang's SAT 800 Math Workbook New Edition, 2022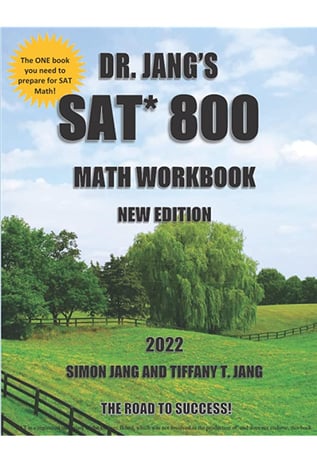 Price: About $26 on Amazon
At more than 400 pages long, Dr. Jang's SAT 800 Math Workbook, New Edition 2022 is a great (and hefty) math prep book to add to your SAT book collection.
Pros
By far, this book's most impressive strength is its sheer number of math practice problems—more than 1,500 of them! It definitely allows for a "learning by doing" approach, as you can time yourself and answer practice questions for days on end.
Question types are arranged by difficulty level, so you can break them up and customize your math practice depending on your needs. You might start with Dr. Jang's diagnostic test and then space out the book's 10 sample tests as you prep.
Dr. Jang's SAT math problems are generally realistic examples of what you'll see on the SAT. The book emphasizes algebra, includes basic trigonometry, and divides questions into non-calculator and calculator sections (just like the actual SAT does). It also offers a strong representation of the concepts, format, and rules you'll encounter on the SAT Math section.
Cons
This book is like the flipped version of Dr. Warner's book above—lots of practice problems but not a ton of content review. For more instruction, as well as strategies and detailed explanations, you'll need to supplement this workbook with another resource.
It has some occasional typos, which can detract from your prep.
It doesn't include many test-taking strategies, such as time management. This book has lots of practice problems that appeal to students of all levels, but it's probably not sufficient on its own to prep you for all aspects of SAT Math.
PWN The SAT: Math Guide, 5th Edition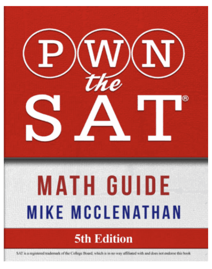 Price: About $30 on Amazon
PWN the SAT targets high-achieving, motivated students who are aiming for a top score in SAT Math. The book contains five main sections: Techniques, Heart of Algebra, Passport to Advanced Math, Problem Solving and Data Analysis, and Additional Topics in Math. Each category is broken down into its component concepts to teach you the fundamentals tested on SAT Math.
Pros
The book is written in an engaging, irreverent style, which can help students stay engaged with the material.
It has realistic practice math problems, both Calculator and No Calculator, to help you get ready for both question types. Each chapter also provides a list of official questions of a certain type to help you drill specific skills.
You can register on the PWN SAT website to get bonus material and watch video answer explanations that walk you step by step through the practice problems.
Cons
Its target audience is limited. While this book will help top scorers with strong math skills, it won't be as accessible to students who struggle with math. If you want to focus on gaining foundational knowledge, PWN the SAT isn't the book for you.
Although there are works by several different authors to choose from to maximize your SAT Math score, I just have one author recommendation to boost your SAT Reading and Writing score: Erica Meltzer.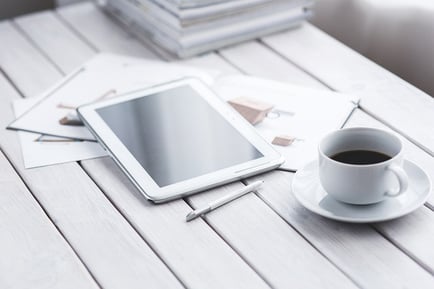 Quick coffee break, and then it's on to SAT Reading and Writing.
Best Books for SAT Reading and Writing
If you're looking to brush up your reading comprehension skills or knowledge of grammar rules, I recommend Erica Meltzer's books on the Reading and Writing sections of the SAT.
The Critical Reader: The Complete Guide to SAT Reading, 4th Edition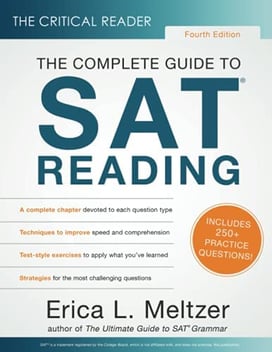 Price: About $32 on Amazon
While studying for the SAT Reading section might seem hard to break down into specific parts, Erica Meltzer's Complete Guide to SAT Reading does a good job outlining the skills you'll need.
Pros
It offers helpful strategies for answering questions. While your English class might leave more room for subjective interpretation, the SAT Reading section does not. This book helps you locate the one unambiguously correct answer on reading comprehension questions.
In addition to time management and reading comprehension techniques, this book teaches you how to locate and identify key information both quickly and efficiently. It provides useful strategies for approaching paired supporting evidence and data interpretation questions, many of which require you to read tables or graphs.
It has a list of common, multiple-meaning words with their various definitions alongside strategies for how to use context clues to uncover the meanings of words and phrases.
It's full of high-quality questions and passages that resemble what you'll see on the SAT, including passages from US/world literature, history/social studies, and science. It also incorporates questions from the College Board and Khan Academy so you can match up concepts with relevant official sample questions.
Cons
Not all students are fans of the overall layout and formatting of the book, which has small, crowded font and isn't very creative or engaging.
The writing style is all to the point. Some people appreciate this for its directness; other students find it dry. You can learn more about it at Meltzer's blog, The Critical Reader, and see how it suits you.
It's a relatively expensive book considering it only covers one section of the SAT.
The Critical Reader: The Ultimate Guide to SAT Grammar, 5th Edition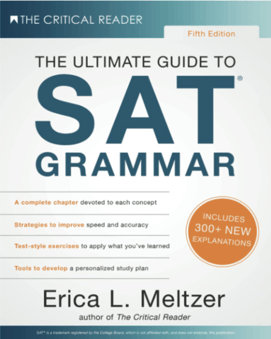 Price: About $31 on Amazon
Erica Meltzer's Ultimate Guide to SAT Grammar clearly articulates the important grammar rules you'll need to know for the SAT Writing section and does a fantastic job getting you used to how the section will look and what kinds of questions you'll be asked on test day.
Pros
The questions are realistic and resemble those on the SAT Writing section. Like questions on the SAT, they are all connected to the context of a longer passage.
It breaks down critical skills and grammar rules so you can study them individually. By learning the rules of grammar and usage, you'll be able to apply them to practice problems. Rather than just choosing an answer that sounds right, Meltzer's book will teach you all the rules you absolutely must know to get a good SAT Writing score.
Cons
While this book is helpful in the way it breaks the section down by skill and grammar rule, the questions on the real SAT will be in random order. This resource is useful for learning and drilling the rules, but you also want to take practice tests to make sure you can easily identify the grammar rule, even when it's not clearly laid out and labeled for you.
There isn't a frequency guide, so it's hard to know which rules to prioritize over others.
It's written in a similar style to her SAT Reading book, which some students might find dry.
Like Meltzer's SAT Reading book, it's somewhat costly at around $30.
This concludes our list of the best SAT prep books. Now, since this guide is meant to help you streamline your studying, let's discuss how you can best use these books to prep for the SAT and achieve your target scores.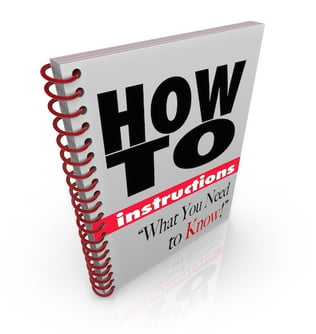 Key Tips for Studying With SAT Prep Books
There are a lot of options when it comes to studying for the SAT from books. Rather than reading them cover to cover, you would be better served coming up with a plan and breaking each book down into smaller, manageable goals.
I recommend using an official College Board practice test to give yourself a pre-test and gain a sense of your starting level, or baseline score. Use its answer key to score it and then analyze your results to determine what areas of the test you need to focus on in your prep.
You could also save one of the tests to take right before you take the official SAT so you can gain a sense of how much you've improved. As mentioned, the other tests could be used as benchmarks along the way to gauge your progress and re-adjust your study plan if needed.
A comprehensive book such as Kallis' or Barron's could be used alongside a subject-specific book, such as Steve Warner's Math book and Erica Meltzer's Reading and Writing guides. Depending on your goals and needs, you can decide how much time to devote to each subject to get the most out of your studying.
There's a lot of room here to customize your study plan to your own strengths, weaknesses, and goals. This requires a good deal of planning and self-discipline to actually stick to your plan. You'll also benefit from reflecting on what works best for you in terms of maintaining interest, retaining information, and staying organized.
If this sounds like a lot of "study prep" before you even get to your test prep, you might benefit from exploring SAT prep options beyond using an SAT book list.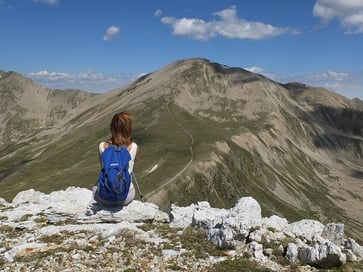 Time to explore!
Final Tip: Explore Your SAT Prep Options
The SAT is a unique test. Doing well in math and English class doesn't necessarily guarantee you a high score on SAT Math or Reading. Prep is a critical component of getting a high score for most students, which the College Board is finally acknowledging with its efforts to provide free online practice materials.
Since you probably don't have time to waste, you want to make the most of your prep time. If you're taking time out of your schedule to study, you should see results.
PrepScholar's online SAT program was developed with these goals in mind. It retains the quality of content review, practical strategies, and SAT practice questions while adding those elements of accountability and customization. It also ensures you're getting the most out of your prep and aren't wasting time on material you already know or that won't help you on the SAT.
With that same goal in mind, we've made available a number of in-depth strategy guides for the SAT, which we're adding to all the time. Here are some of our most popular guides:
The recommended SAT prep books can be very useful in getting you ready, but they can also feel overwhelming and repetitive, not to mention expensive.
Take the time to explore your options while also learning about the SAT from high-quality online resources and our detailed guides. If you're putting in the time to prep for the SAT, make sure that you're seeing results and enjoying the process along the way!
What's Next?
Before delving into content and strategies, you should familiarize yourself with exactly what's on the SAT. Learn all about the Reading, Writing, and Math sections in our individual guides. Also, read our complete guide to the SAT to learn more about the test overall.
An important part of your study schedule is knowing exactly when you plan to take the SAT. Read all about how to choose your test dates.
Did you know a lot of colleges superscore the SAT, meaning they take your highest section scores across all dates? Learn how you can use this policy to your advantage and build up your scores across different test dates.
Want to improve your SAT score by 160 points? We have the industry's leading SAT prep program. Built by Harvard grads and SAT full scorers, the program learns your strengths and weaknesses through advanced statistics, then customizes your prep program to you so you get the most effective prep possible.
Check out our 5-day free trial today:
These recommendations are based solely on our knowledge and experience. If you purchase an item through one of our links, PrepScholar may receive a commission.
Have friends who also need help with test prep?
Share this article!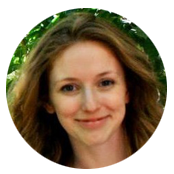 About the Author
Rebecca graduated with her Master's in Adolescent Counseling from the Harvard Graduate School of Education. She has years of teaching and college counseling experience and is passionate about helping students achieve their goals and improve their well-being. She graduated magna cum laude from Tufts University and scored in the 99th percentile on the SAT.
Get Free Guides
to Boost Your SAT/ACT