The SAT is one of two major tests used for admission to 4-year colleges and universities in the United States. Colleges selecting for academic ability often use the SAT, or its counterpart, the ACT, as a critical factor when deciding whether or not to grant admission to prospective students.
Table of Contents
Introduction
Function
Overall Structure
Critical Reading
Mathematics
Writing
SAT Question Types
SAT Logistics
SAT Preparation
SAT Scoring and Percentiles
SAT / ACT Comparisons
SAT History
Editor's Note: This article is the home page of the SAT PrepScholar's Students' Encyclopedia, 2016 Edition. This guide is updated annually to provide an encyclopedic range of facts on SAT topics with a focus on content relevant to students and parents.
Introduction
In addition to measuring academic ability, the SAT is meant to evaluate students' college readiness. Its Critical Reading, Mathematics, and Writing sections are designed to test the skills of math and literacy that students need to succeed in college level courses. Students may prepare for the SAT through their classroom learning and SAT-specific preparation, which may involve SAT books, tutoring, and/or online prep programs.
Over 1.67 million high school graduates in the class of 2014 took the SAT. Some middle school students also take the SAT as practice or to qualify for talent competitions, like the Duke Talent Identification Program and Johns Hopkins Center for Talented Youth program.
The SAT is administered by the nonprofit organization, College Board. The current version of the SAT, which consists of three sections and allows for a maximum composite score of 2400, has been in place since 2005. Starting in March of 2016, a redesigned version of the test, commonly referred to as the new SAT, will be administered.
The new SAT will feature changes in format, content, and question type, as well as return to a pre-2005 1600 scoring system. According to College Board, these changes were made in order to more accurately reflect the skills students are learning in their classrooms, as well as to ensure greater equity in achievement across diverse socio-economic backgrounds. SAT commentators have noted that the new SAT will more closely resemble the ACT in many ways, perhaps reflecting College Board's attempt to remain competitive with the increasingly popular ACT.
The current version of the SAT consists of three sections: Critical Reading, Mathematics, and Writing, which includes an essay. Each section is scored on a scale from 200 to 800 in 10 point increments. The lowest possible composite score is a 600 total, while the highest is a 2400 total. The sections are divided into 25, 20, or 10 minute subsections, each of which is strictly timed. The total exam time is 3 hours and 45 minutes. The actual test-taking time is longer due to time given to proctor-led instructions and three 5 minute breaks.
Students register for the SAT online through their College Board accounts. It is also possible to register by mail (this method of registration is required for students under the age of 13). The cost for students in the U.S. is $54.50, while international fees vary by country. Students for whom the registration fee presents a financial obstacle may be eligible for fee waivers, which waive both the cost of the test and official score reports sent to colleges. Students with documented disabilities may also request special accommodations, the most common of which is additional time.
In the U.S., the SAT is offered seven times throughout the year, in January, March (or April), May, June, October, November, and December. Technically, students may register for and take the SAT an unlimited number of times. At least half of all students take the SAT twice, with others opt to take the SAT additional times. Students may use College Board's Score Choice to report only the score reports of their choice to colleges -- unless the college is one of the few that don't allow Score Choice. Students are statistically likely to see score improvements when they retake the test. SAT preparation has also been shown to lead to significant score improvements on the test.
The SAT is meant to be a standardized assessment of the academic and reasoning skills that students need to succeed in college. Much of a college application is based on local data, such as GPA and course selection. The SAT is largely used to give a national perspective to students' ability and college readiness.
Many 4-year colleges and universities in the U.S. require the SAT or ACT as part of students' applications. Admissions officers consider SAT scores alongside other aspects of a student's application, including his/her grades, extracurricular involvement, teacher and counselor recommendations, and personal essay. Schools differ in how they consider SAT scores, so it benefits students to research their colleges' policies and incorporate them into their SAT preparation and test-taking schedules...[Read more here]
The SAT has three main sections, Critical Reading, Mathematics, and Writing. It tests the skills of reading comprehension, problem-solving with algebra, geometry, and probability, rules of English grammar, and expository writing. The main sections are divided into a total of ten subsections, which might be 10, 20, or 25 minutes in length. One of these sections is experimental, or variable, and is used to develop material for future tests and ensure scoring accuracy. The experimental section is unscored and may be Critical Reading, Math, or Writing.
The SAT is all multiple choice questions, with the exception of a 25 minute essay and ten student-produced Mathematics questions. Each section is scored on a scale from 200 to 800, with a maximum possible composite score of 2400. The entire test is 3 hours and 45 minutes, though administration is typically about 4.5 hours to include instructions and breaks...[Read more here]
The Critical Reading section tests students' skills of reading comprehension and understanding of vocabulary. It presents short, long, and paired passages and asks questions about main purpose, author perspective, and vocabulary, among other question types. Critical Reading questions also require the ability to understand relationships within sentences and to insert appropriate vocabulary words when prompted.
Critical Reading comprises 70 minutes with two 25 minute sections and one 20 minute section. It asks 48 passage-based questions and 19 sentence completions. Typical preparation for this section involves a review of literary terms, studying high level vocabulary words, and taking timed practice tests...[Read more here]
The Mathematics section of the SAT asks students to solve problems by applying or combining skills from pre-algebra, algebra, geometry, and probability. Interpretation of data from graphs and charts is also tested. Students who have taken a high school level algebra and geometry class have likely learned the requisite concepts to succeed on the SAT Math section.
There are two 25 minute sections and one 20 minute section in SAT Math. In total, these sections contain 44 multiple choice and 10 student-produced questions, commonly referred to as grid-in questions. Students are allowed to use a calculator on this section, though most questions do not require complex calculations...[Read more here]
The Writing section targets skills of English grammar and essay writing. To succeed in this section, students must be able to identify and revise grammatical errors and improve the sequence of ideas within paragraphs. Highly scoring essays typically follow a 5 paragraph structure and support a clear point of view with well-developed and relevant examples.
The Writing section consists of a 25 minute essay and 25 minute and 10 minute multiple choice sections. The essay is always the first section on the SAT, and the 10 minute multiple choice section is always last. Students receive a subscore for their essay, which counts for approximately 30% of their Writing section score. The multiple choice makes up the remaining 70%...[Read more here]
There are a total of 170 questions on the SAT, plus the essay. 160 of these questions are multiple choice, each with five answer choices. The other 10 are student-produced math questions, which are answered in a special section of the answer sheet. Most questions are arranged in order of increasing difficulty, with the exception of passage-based Critical Reading questions, which follow chronologically with the passage(s) to which they refer.
SAT score reports show students how many questions they answered correctly and incorrectly by question type and difficulty level. Students can also request College Board's Question and Answer service for an additional fee, which will give them a detailed report of how they answered each individual question on their test...[Read more here]
The SAT is offered seven times throughout the year, in January, March (or April), May, June, October, November, and December. The spring date, which alternately falls in March or April, is not available internationally. The cost of the SAT is $54.50 and students typically register online through their College Board accounts.
Students may request fee waivers if the test poses a financial barrier, as well as accommodations for documented disabilities. Additional fees apply for late registration, standby testing, registration changes, scores by telephone, or Question and Answer service.
In order to report their scores to colleges, students must send official score reports through College Board. Depending on their colleges' policies, students may be able to use College Board's Score Choice option to select which score reports are sent...[Read more here]
SAT preparation has been shown to lead to score improvements on the test. The main methods of test preparation are self-studying from books, SAT classes, one-on-one tutoring, and, more recently, online programs (which may contain a one-on-one tutoring component). All of these approaches have strengths and weaknesses, and students benefit from choosing the method that is most effective for them....[Read more here]
Each section of the SAT is scored on a scale from 200 to 800. The minimum composite score is 600, while the maximum is 2400. Students receive one point for every correct answer, zero points for skipped answers, and a deduction of 0.25 points for wrong answers. Their raw scores are converted to scaled scores through a process called equating, which takes into account the performance of all students who took the test on a given administration.
In addition to their scaled scores, students receive a percentile ranking that compares their results with other students. Colleges rarely publicize that they require a minimum SAT score, but they do typically release data on the average SAT scores of accepted students. (Full article to come soon!) ...[Read more here]
The SAT and ACT are accepted equally by colleges as admissions tests. Historically, students on the East and West coasts took the SAT and Midwestern students took the ACT. More recently, the number of test-takers for each exam is approximately equal. While both tests are meant to measure academic ability and college readiness, they differ in content, format, scoring, and overall structure. Students benefit from choosing the test that will help them achieve the stronger score for their college applications. (Full article to come soon!) ...[Read more here]
The SAT was first administered to college applicants in 1926. It was developed from an Army intelligence test used for recruitment during World War I. The SAT was initially developed in order to assess students' abilities regardless of social or financial background.
The SAT has undergone numerous changes and revisions throughout the years, with a significant redesign set to take effect in March of 2016. The SAT has been at the center of both controversies and cheating scandals. Critics of the test maintain that it favors students from upper socio-economic backgrounds whose parents have a high level of educational attainment. College Board maintains that the SAT is a fair standardized assessment of students' skills and college readiness, and that the redesigned SAT will further align with the content knowledge and skills students are learning within their classrooms...[Read more here]
Have friends who also need help with test prep?
Share this article!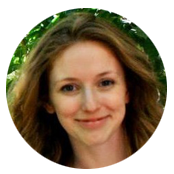 About the Author
Rebecca graduated with her Master's in Adolescent Counseling from the Harvard Graduate School of Education. She has years of teaching and college counseling experience and is passionate about helping students achieve their goals and improve their well-being. She graduated magna cum laude from Tufts University and scored in the 99th percentile on the SAT.
Get Free Guides
to Boost Your SAT/ACT