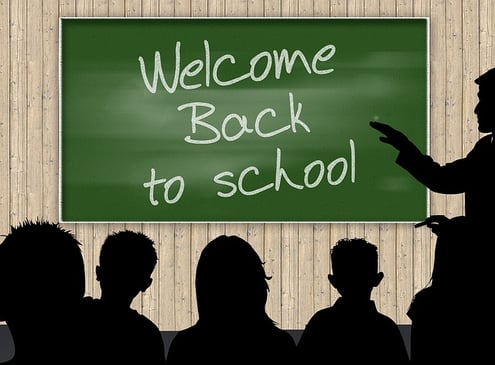 What is SAT School Day? Does your school participate in SAT School Day, or have you heard of high school students being able to take the SAT during school hours? How does this work? How is SAT School Day different from other SAT test days? And can these SAT scores be sent to college? We've answered all your SAT School Day FAQ in this guide!
BREAKING: 2020 SAT School Days Cancelled Due to COVID-19
As a result of the coronavirus pandemic, the College Board has cancelled SAT School Day dates for March and April 2020. These exam dates will not be rescheduled, but the College Board has added a new SAT School Date for September 23rd, 2020, and the October 14th test date is still expected to occur. Each school district will make its own decision as to whether it will hold a fall SAT School Day or not. If you're curious if your school will hold a September and/or October SAT School Day, you should contact your school directly.
What Is SAT School Day?
SAT School Day is an initiative to make it easier for high school juniors and seniors to take the SAT. The College Board, the organization that creates and administers the SAT, obviously wants as many students to take their test as possible, so they created SAT School Day as a way to help students who may have difficulty making a standard SAT test time and location.
Instead of traveling to a testing location on a Saturday morning, students whose schools participate in SAT School Day get to take an official SAT at their own school, during class time. This means they don't need to worry about transportation or scheduling issues that might otherwise prevent them from taking the SAT.
Your school district decides if it will participate in SAT School Day; you can't take the SAT during the school day if your school isn't a participant.
How Does SAT School Day Differ From Other SAT Test Days?
There are several main ways SAT School Days differs from regular SAT tests:
You won't register for the SAT through College Board
You take the SAT on a weekday
You take the SAT during school hours
You take the SAT at your school
The test may be free
Most students take the SAT on Saturday mornings, beginning at 8:00am. The SAT testing location for regular SAT test days could be at your current school, but more than likely it will be somewhere else, and it can be a significant drive away.
SAT School Day is designed to make the logistics of taking the SAT as easy as possible. Your school will handle the registration process for you, so you don't need to register online with the College Board. The test will be administered at your school, during a time when you'd normally be in classes. This means you don't need to travel anywhere new or worry about what your schedule is like on the weekends; you'll simply substitute taking the SAT for a few hours instead of going to class. This is especially useful for students who have other obligations on the weekends and/or might not have reliable transportation to get to a testing center.
You may also be able to take the SAT for free. The SAT typically costs $64.50 (with the essay) or $49.50 (without the essay), but some schools cover these fees for students who take the SAT on an SAT School Day (often when it's part of SAT state testing). If they do, then you get to take an SAT without having to pay anything! If your school doesn't cover the fees for you, you can still get a fee waiver if you're eligible for one.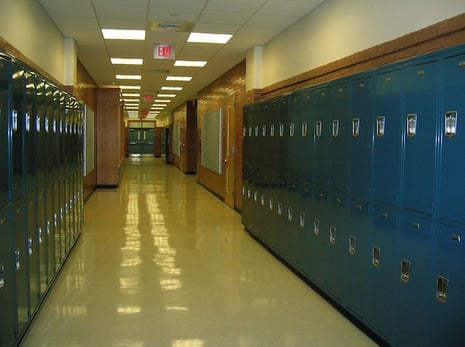 What Are the 2020/2021 SAT School Day Dates?
When can you take the SAT at school? Below is a chart showing the SAT School Day dates for the 2020/2021 school year, along with when you'll receive your scores. Your school will choose which date they use for SAT School Day. (As we noted above, there usually isn't a September SAT School Day date, but it was added due to the cancellations of spring 2020 test days.)
| | |
| --- | --- |
| Test Date | Score Release Date |
| September 23, 2020 | October 15, 2020 |
| October 14, 2020 | November 4, 2020 |
| March 3, 2021 | March 28, 2021 |
| March 24, 2021 | April 18, 2021 |
| April 13, 2021 | May 8, 2021 |
| April 27, 2021 | May 22, 2021 |
Can You Use SAT School Day Scores to Apply to Colleges?
Yes! Your SAT scores from SAT School Day are just as valid as any other official SAT scores you have, and they can be used to apply to colleges. SAT School Day was designed to make it as easy as possible to obtain official SAT scores that can be used for college admissions.
How Can You Prepare for SAT School Day?
Now that you know how useful SAT School Day can be, make sure you get the best scores on that SAT that you can. Preparation is key for doing well on the SAT, and here are three of our best tips for getting ready.
#1: Know What Score You're Aiming For
You should know what score you're aiming for well before you take the SAT. We go into detail on how to set an SAT goal score in our guide, but here's a quick summary. First, you want to find the average SAT scores of admitted students for each of the colleges you're interested in. You can find this information on their admission pages or by Googling "[School Name] PrepScholar SAT." Most schools give 25th and 75th percentile SAT scores. The 25th/75th percentile range describes the scores of the middle 50% of all students admitted to a particular school. So if a school's 75th percentile for the SAT is 1300, that means students who got a 1300 did better than 75% of other admitted students to that school.
You want to aim for the 75th percentile because that puts you in the top quarter of admitted students and gives you the best chance of getting in. Once you have the scores for all your schools, find the highest 75th percentile score on the list. That's your SAT goal score because, if you reach it, you'll have a score that's strong for every school you're interested in.
#2: Take Practice Tests
Taking practice SATs is one of the best ways to prepare for the real thing because they'll give you a sense of what the questions will be like, how quickly you need to move through questions, how well you hold up to several hours of testing, and how well you're scoring. Official SAT practice tests are the gold standard to use because you can be sure they're similar to the real SAT. There are ten official practice SATs available for free, and we recommend you take at least a couple of them. Take each test in one sitting and with correct timing to make sure you get the most accurate score.
#3: Build Up Your Weak Areas
Once you've taken some practice tests and know how your current scores compare to your goal scores, you can look closer at where you need to be improving. If you have a great score in Reading but struggle with the Math section, then you know you need to spend more time brushing up on your math skills. We have guides to help you on each SAT section: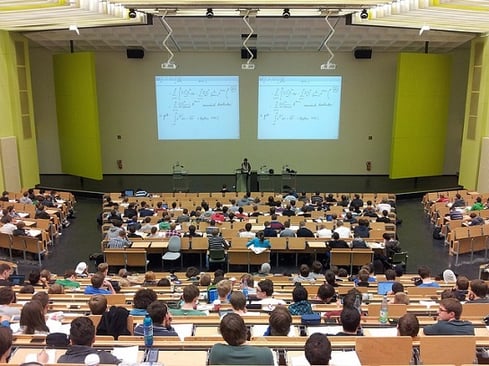 Summary: SAT School Day 2020
What is SAT School Day? SAT School Day is an initiative designed to make it easier for students to take an official SAT. Instead of driving to a testing location on a Saturday morning to take the SAT, students whose schools participate in SAT School Day will get to take the SAT at their own school during a time when they'd normally be in class. This eliminates many of the transportation and scheduling difficulties that prevented some students from taking the SAT. There are SAT School Day 2020/2021 dates in both the spring and fall, and your school will decide which date they have students take the test. The scores you get from SAT School Day are official SAT scores that can be used to apply to college, so be sure to take the test seriously and do some studying for it.
What's Next?
Want to learn exactly what's on the SAT? Learn all about the Reading, Writing, and Math sections in our individual guides. Also, read our complete guide to the SAT to learn more about the test overall.
Understanding your SAT target score is critical for success. Read our step-by-step guide to help you figure out what exact SAT score you need to aim for on test day.
Prep books are another great study resource for the SAT. Check out our guide to learn which are the best SAT prep books and which you should avoid.
Disappointed with your scores? Want to improve your SAT score by 160 points? We've written a guide about the top 5 strategies you must be using to have a shot at improving your score. Download it for free now:
Have friends who also need help with test prep?
Share this article!
About the Author
Christine graduated from Michigan State University with degrees in Environmental Biology and Geography and received her Master's from Duke University. In high school she scored in the 99th percentile on the SAT and was named a National Merit Finalist. She has taught English and biology in several countries.
Get Free Guides
to Boost Your SAT/ACT