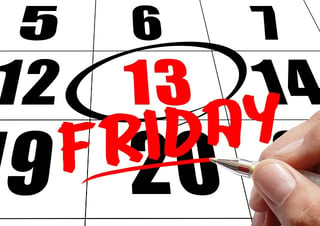 Here at PrepScholar, we use the best data to inform you about what the testing schedule, registration deadlines, and score release dates will look like in the future. When choosing your test date, you should consider a number of factors — knowing exactly when the test will happen is vital for your planning. (If you're looking for something more recent, here's the information for previous years and for this school year.)
In this article, I'll give you the 2018-2019 SAT test dates and go over some factors to think about when picking your test date.
SAT Test Dates for the 2018-2019 School Year
The listed test dates have been released by the College Board, but they're still subject to change. The registration and score release dates are our estimations from general patterns from previous years.
| | | | |
| --- | --- | --- | --- |
| Test Date | Normal Registration | Late Registration | Score Release |
| Aug 25, 2018 | Jul 27, 2018 | Aug 10, 2018 | Sept 13, 2018 |
| Oct 6, 2018 | Sep 7, 2018 | Sep 21, 2018 | Oct 25, 2018 |
| Nov 3, 2018 | Oct 5, 2018 | Oct 19, 2018 | Nov 22, 2018 |
| Dec 1, 2018 | Nov 2, 2018 | Nov 16, 2018 | Dec 20, 2018 |
| Mar 9, 2019 | Feb 8, 2019 | Feb 22, 2019 | Mar 28, 2019 |
| May 4, 2019 | Apr 5, 2019 | Apr 19, 2019 | May 23, 2019 |
| Jun 1, 2019 | May 3, 2019 | May 17, 2019 | June 20, 2019 |
How Accurate Is the Table Above?
The test dates are the anticipated dates provided by the College Board, and the registration and score release dates are our estimations. Even though all the dates are likely to be correct, the test dates dates may be somewhat more reliable because they are provided by the College Board.
However, the test dates won't be confirmed until the summer of 2018. If any of the dates change, they'll probably be a week earlier or later than the anticipated date.
You can use these dates to help determine when you'll take the SAT. If you know your available options, you can select the date that works best with your schedule and take into account the time you need to prepare for the test.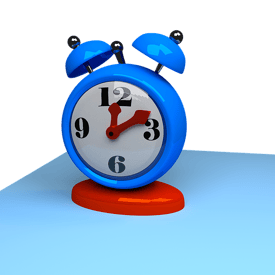 How to Choose Your Test Date
Here are some important factors to consider when selecting your SAT test date:

Make Sure You Know Your Deadlines!
Take your SAT early enough that your score can arrive before any deadlines. If you apply regular decision, the December test in your senior year will be the last test you can take for most colleges. If you apply early, the last test you can take may be in October or November of your senior year.
Additonally, scholarships have deadlines. If you want to apply for any scholarships that consider your SAT score, you'll need to have your test score before the scholarship deadlines. I recommend allowing two months to receive your scores.

How Many Times Do You Want to Take the SAT?
Most students improve when they retake the SAT, so you want to give yourself an opportunity to take the test multiple times. We recommend first taking the SAT in the fall of your junior year. Then you can retake it in the spring of your junior year and the fall of your senior year if necessary.
How Long Do You Plan to Study?
When selecting your test date, you want to make sure to give yourself enough time to prepare. Get an estimate of how long you'll need to study and make sure you'll be able to fully prepare before you take the test. If you take both the November and December tests without doing any studying in between, your score probably won't improve much.
Do You Have Conflicts With Any Test Dates?
Check to see if you have any potential conflicts on or around any of the SAT test dates. Maybe the December date is on the same day as your speech and debate competition. Perhaps you want to avoid the June test date because you'll be focusing on preparing for finals.
It may be difficult to find a time when you can fully devote yourself to the SAT, but you should try to pick the best test dates for you.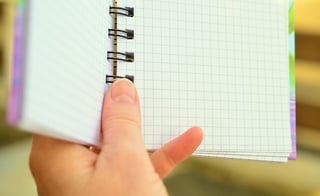 What's Next?
Not sure what your score goal should be? Find out what SAT score you need for college.
Also, learn who uses SAT scores so you can determine if you really need to take the test. (Unfortunately, you probably do.)
Finally, read this article on how much the SAT costs so you can plan financially as well.
Ready to go beyond just reading about the SAT? Then you'll love the free five-day trial for our SAT Complete Prep program. Designed and written by PrepScholar SAT experts, our SAT program customizes to your skill level in over 40 subskills so that you can focus your studying on what will get you the biggest score gains.
Click on the button below to try it out!
Have friends who also need help with test prep?
Share this article!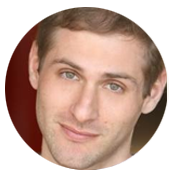 About the Author
Justin has extensive experience teaching SAT prep and guiding high school students through the college admissions and selection process. He is firmly committed to improving equity in education and helping students to reach their educational goals. Justin received an athletic scholarship for gymnastics at Stanford University and graduated with a BA in American Studies.
Get Free Guides
to Boost Your SAT/ACT