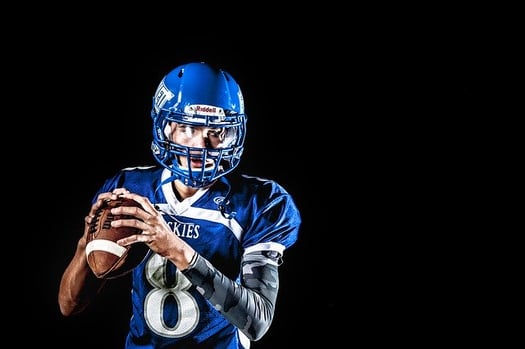 The argumentative essay is one of the most frequently assigned types of essays in both high school and college writing-based courses. Instructors often ask students to write argumentative essays over topics that have "real-world relevance." The question, "Should college athletes be paid?" is one of these real-world relevant topics that can make a great essay subject!
In this article, we'll give you all the tools you need to write a solid essay arguing why college athletes should be paid and why college athletes should not be paid. We'll provide:
An explanation of the NCAA and what role it plays in the lives of student athletes
A summary of the pro side of the argument that's in favor of college athletes being paid
A summary of the con side of the argument that believes college athletes shouldn't be paid
Five tips that will help you write an argumentative essay that answers the question "Should college athletes be paid?"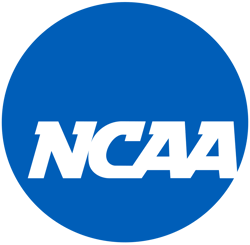 The NCAA is the organization that oversees and regulates collegiate athletics.
What Is the NCAA?
In order to understand the context surrounding the question, "Should student athletes be paid?", you have to understand what the NCAA is and how it relates to student-athletes.
NCAA stands for the National Collegiate Athletic Association (but people usually just call it the "N-C-double-A"). The NCAA is a nonprofit organization that serves as the national governing body for collegiate athletics.
The NCAA specifically regulates collegiate student athletes at the organization's 1,098 "member schools." Student-athletes at these member schools are required to follow the rules set by the NCAA for their academic performance and progress while in college and playing sports. Additionally, the NCAA sets the rules for each of their recognized sports to ensure everyone is playing by the same rules. (They also change these rules occasionally, which can be pretty controversial!)
The NCAA website states that the organization is "dedicated to the well-being and lifelong success of college athletes" and prioritizes their well-being in academics, on the field, and in life beyond college sports. That means the NCAA sets some pretty strict guidelines about what their athletes can and can't do. And of course, right now, college athletes can't be paid for playing their sport.
As it stands, NCAA athletes are allowed to receive scholarships that cover their college tuition and related school expenses. But historically, they haven't been allowed to receive additional compensation. That meant athletes couldn't receive direct payment for their participation in sports in any form, including endorsement deals, product sponsorships, or gifts.
Athletes who violated the NCAA's rules about compensation could be suspended from participating in college sports or kicked out of their athletic program altogether.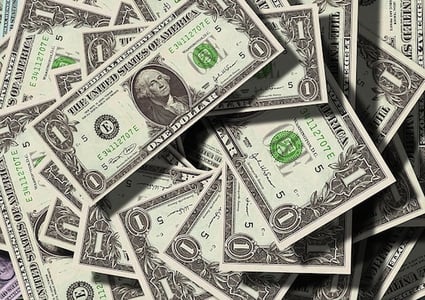 The Problem: Should College Athletes Be Paid?
You know now that one of the most well-known functions of the NCAA is regulating and limiting the compensation that student-athletes are able to receive. While many people might not question this policy, the question of why college athletes should be paid or shouldn't be paid has actually been a hot-button topic for several years.
The fact that people keep asking the question, "Should student athletes be paid?" indicates that there's some heat out there surrounding this topic. The issue is frequently debated on sports talk shows, in the news media, and on social media. Most recently, the topic re-emerged in public discourse in the U.S. because of legislation that was passed by the state of California in 2019.
In September 2019, California governor Gavin Newsome signed a law that allowed college athletes in California to strike endorsement deals. An endorsement deal allows athletes to be paid for endorsing a product, like wearing a specific brand of shoes or appearing in an advertisement for a product.
In other words, endorsement deals allow athletes to receive compensation from companies and organizations because of their athletic talent. That means Governor Newsome's bill explicitly contradicts the NCAA's rules and regulations for financial compensation for student-athletes at member schools.
But why would Governor Newsome go against the NCAA? Here's why: the California governor believes that it's unethical for the NCAA to make money based on the unpaid labor of its athletes. And the NCAA definitely makes money: each year, the NCAA upwards of a billion dollars in revenue as a result of its student-athlete talent, but the organization bans those same athletes from earning any money for their talent themselves. With the new California law, athletes would be able to book sponsorships and use agents to earn money, if they choose to do so.
The NCAA's initial response to California's new law was to push back hard. But after more states introduced similar legislation, the NCAA changed its tune. In October 2019, the NCAA pledged to pass new regulations when the board voted unanimously to allow student athletes to receive compensation for use of their name, image, and likeness.
Simply put: student athletes can now get paid through endorsement deals.
In the midst of new state legislation and the NCAA's response, the ongoing debate about paying college athletes has returned to the spotlight. Everyone from politicians, to sports analysts, to college students are arguing about it. There are strong opinions on both sides of the issue, so we'll look at how some of those opinions can serve as key points in an argumentative essay.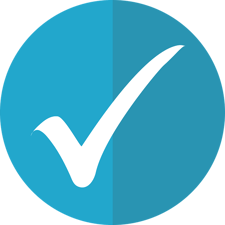 Let's take a look at the arguments in favor of paying student athletes!
The Pros: Why College Athletes Should Be Paid
Since the argument about whether college athletes should be paid has gotten a lot of public attention, there are some lines of reasoning that are frequently called upon to support the claim that college athletes should be paid.
In this section, we'll look at the three biggest arguments in favor of why college athletes should be paid. We'll also give you some ideas on how you can support these arguments in an argumentative essay.
Argument 1: The Talent Should Receive Some of the Profits
This argument on why college athletes should be paid is probably the one people cite the most. It's also the easiest one to support with facts and evidence.
Essentially, this argument states that the NCAA makes millions of dollars because people pay to watch college athletes compete, and it isn't fair that the athletes don't get a share of the profits
Without the student athletes, the NCAA wouldn't earn over a billion dollars in annual revenue, and college and university athletic programs wouldn't receive hundreds of thousands of dollars from the NCAA each year. In fact, without student athletes, the NCAA wouldn't exist at all.
Because student athletes are the ones who generate all this revenue, people in favor of paying college athletes argue they deserve to receive some of it back. Otherwise, the NCAA and other organizations (like media companies, colleges, and universities) are exploiting a bunch of talented young people for their own financial gain.
To support this argument in favor of paying college athletes, you should include specific data and revenue numbers that show how much money the NCAA makes (and what portion of that actually goes to student athletes). For example, they might point out the fact that the schools that make the most money in college sports only spend around 10% of their tens of millions in athletics revenue on scholarships for student-athletes. Analyzing the spending practices of the NCAA and its member institutions could serve as strong evidence to support this argument in a "why college athletes should be paid" essay.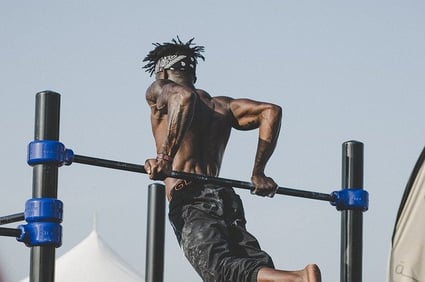 I've you've ever been a college athlete, then you know how hard you have to train in order to compete. It can feel like a part-time job...which is why some people believe athletes should be paid for their work!
Argument 2: College Athletes Don't Have Time to Work Other Jobs
People sometimes casually refer to being a student-athlete as a "full-time job." For many student athletes, this is literally true. The demands on a student-athlete's time are intense. Their days are often scheduled down to the minute, from early in the morning until late at night.
One thing there typically isn't time for in a student-athlete's schedule? Working an actual job.
Sports programs can imply that student-athletes should treat their sport like a full-time job as well. This can be problematic for many student-athletes, who may not have any financial resources to cover their education. (Not all NCAA athletes receive full, or even partial, scholarships!) While it may not be expressly forbidden for student-athletes to get a part-time job, the pressure to go all-in for your team while still maintaining your eligibility can be tremendous.
In addition to being a financial burden, the inability to work a real job as a student-athlete can have consequences for their professional future. Other college students get internships or other career-specific experience during college—opportunities that student-athletes rarely have time for. When they graduate, proponents of this stance argue, student-athletes are under-experienced and may face challenges with starting a career outside of the sports world.
Because of these factors, some argue that if people are going to refer to being a student-athlete as a "full-time job," then student-athletes should be paid for doing that job.
To support an argument of this nature, you can offer real-life examples of a student-athlete's daily or weekly schedule to show that student-athletes have to treat their sport as a full-time job. For instance, this Twitter thread includes a range of responses from real student-athletes to an NCAA video portraying a rose-colored interpretation of a day in the life of a student-athlete.
Presenting the Twitter thread as one form of evidence in an essay would provide effective support for the claim that college athletes should be paid as if their sport is a "full-time job." You might also take this stance in order to claim that if student-athletes aren't getting paid, we must adjust our demands on their time and behavior.
Argument 3: Only Some Student Athletes Should Be Paid
This take on the question, "Should student athletes be paid?" sits in the middle ground between the more extreme stances on the issue. There are those who argue that only the student athletes who are big money-makers for their university and the NCAA should be paid.
The reasoning behind this argument? That's just how capitalism works. There are always going to be student-athletes who are more talented and who have more media-magnetizing personalities. They're the ones who are going to be the face of athletic programs, who lead their teams to playoffs and conference victories, and who are approached for endorsement opportunities.
Additionally, some sports don't make money for their schools. Many of these sports fall under Title IX, which states that no one can be excluded from participation in a federally-funded program (including sports) because of their gender or sex. Unfortunately, many of these programs aren't popular with the public, which means they don't make the same revenue as high-dollar sports like football or basketball.
In this line of thinking, since there isn't realistically enough revenue to pay every single college athlete in every single sport, the ones who generate the most revenue are the only ones who should get a piece of the pie.
To prove this point, you can look at revenue numbers as well. For instance, the womens' basketball team at the University of Louisville lost $3.8 million dollars in revenue during the 2017-2018 season. In fact, the team generated less money than they pay for their coaching staff. In instances like these, you might argue that it makes less sense to pay athletes than it might in other situations (like for University of Alabama football, which rakes in over $110 million dollars a year.)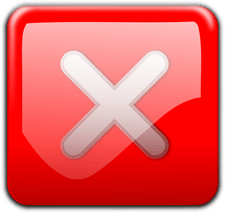 There are many people who think it's a bad idea to pay college athletes, too. Let's take a look at the opposing arguments.
The Cons: Why College Athletes Shouldn't Be Paid
People also have some pretty strong opinions about why college athletes shouldn't be paid. These arguments can make for a pretty compelling essay, too!
In this section, we'll look at the three biggest arguments against paying college athletes. We'll also talk about how you can support each of these claims in an essay.
Argument 1: College Athletes Already Get Paid
On this side of the fence, the most common reason given for why college athletes should not be paid is that they already get paid: they receive free tuition and, in some cases, additional funding to cover their room, board, and miscellaneous educational expenses.
Proponents of this argument state that free tuition and covered educational expenses is compensation enough for student-athletes. While this money may not go straight into a college athlete's pocket, it's still a valuable resource. Considering most students graduate with nearly $30,000 in student loan debt, an athletic scholarship can have a huge impact when it comes to making college affordable.
Evidence for this argument might look at the financial support that student-athletes receive for their education, and compare those numbers to the financial support that non-athlete students receive for their schooling. You can also cite data that shows the real value of a college tuition at certain schools. For example, student athletes on scholarship at Duke may be "earning" over $200,000 over the course of their collegiate careers.
This argument works to highlight the ways in which student-athletes are compensated in financial and in non-financial ways during college, essentially arguing that the special treatment they often receive during college combined with their tuition-free ride is all the compensation they have earned.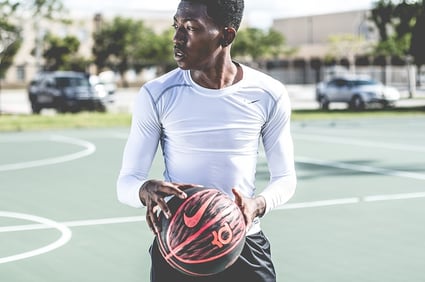 Some people who are against paying athletes believe that compensating athletes will lead to amateur athletes being treated like professionals. Many believe this is unfair and will lead to more exploitation, not less.
Argument 2: Paying College Athletes Would Side-Step the Real Problem
Another argument against paying student athletes is that college sports are not professional sports, and treating student athletes like professionals exploits them and takes away the spirit of amateurism from college sports.
This stance may sound idealistic, but those who take this line of reasoning typically do so with the goal of protecting both student-athletes and the tradition of "amateurism" in college sports. This argument is built on the idea that the current system of college sports is problematic and needs to change, but that paying student-athletes is not the right solution.
Instead, this argument would claim that there is an even better way to fix the corrupt system of NCAA sports than just giving student-athletes a paycheck. To support such an argument, you might turn to the same evidence that's cited in this NPR interview: the European model of supporting a true minor league system for most sports is effective, so the U.S. should implement a similar model.
In short: creating a minor league can ensure athletes who want a career in their sport get paid, while not putting the burden of paying all collegiate athletes on a university.
Creating and supporting a true professional minor league would allow the students who want to make money playing sports to do so. Universities could then confidently put earned revenue from sports back into the university, and student-athletes wouldn't view their college sports as the best and only path to a career as a professional athlete. Those interested in playing professionally would be able to pursue this dream through the minor leagues instead, and student athletes could just be student athletes.
The goal of this argument is to sort of achieve a "best of both worlds" solution: with the development and support of a true minor league system, student-athletes would be able to focus on the foremost goal of getting an education, and those who want to get paid for their sport can do so through the minor league. Through this model, student-athletes' pursuit of their education is protected, and college sports aren't bogged down in ethical issues and logistical hang-ups.
Argument 3: It Would Be a Logistical Nightmare
This argument against paying student athletes takes a stance on the basis of logistics. Essentially, this argument states that while the current system is flawed, paying student athletes is just going to make the system worse. So until someone can prove that paying collegiate athletes will fix the system, it's better to maintain the status quo.
Formulating an argument around this perspective basically involves presenting the different proposals for how to go about paying college athletes, then poking holes in each proposed approach. Such an argument would probably culminate in stating that the challenges to implementing pay for college athletes are reason enough to abandon the idea altogether.
Here's what we mean. One popular proposed approach to paying college athletes is the notion of "pay-for-play." In this scenario, all college athletes would receive the same weekly stipend to play their sport.
In this type of argument, you might explain the pay-for-play solution, then pose some questions toward the approach that expose its weaknesses, such as: Where would the money to pay athletes come from? How could you pay athletes who play certain sports, but not others? How would you avoid Title IX violations? Because there are no easy answers to these questions, you could argue that paying college athletes would just create more problems for the world of college sports to deal with.
Posing these difficult questions may persuade a reader that attempting to pay college athletes would cause too many issues and lead them to agree with the stance that college athletes should not be paid.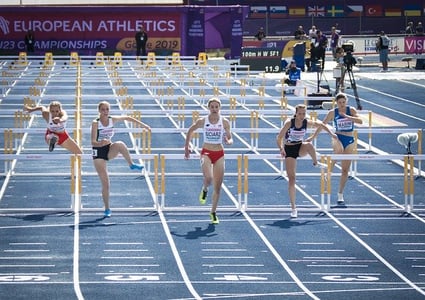 5 Tips for Writing About Paying College Athletes
If you're assigned the prompt "Should college athletes be paid," don't panic. There are several steps you can take to write an amazing argumentative essay about the topic! We've broken our advice into five helpful tips that you can use to persuade your readers (and ace your assignment).
Tip 1: Plan Out a Logical Structure for Your Essay
In order to write a logical, well-organized argumentative essay, one of the first things you need to do is plan out a structure for your argument. Using a bare-bones argumentative outline for a "why college athletes should be paid" essay is a good place to start.
Check out our example of an argumentative essay outline for this topic below:
Introduction paragraph with a thesis statement that establishes an arguable claim

The thesis statement must communicate the topic of the essay: Whether college athletes should be paid, and
Convey a position on that topic: That college athletes should/should not be paid, and
State a couple of defendable, supportable reasons why college athletes should be paid (or vice versa).



New body paragraph that starts with a topic sentence presenting Argumentative Point #1

Support Point #1 with evidence
Explain/interpret the evidence with your own, original commentary



New body paragraph that starts with a topic sentence presenting Argumentative Point #2

Support Point #2 with evidence
Explain/interpret the evidence with your own, original commentary



New body paragraph that starts with a topic sentence presenting Argumentative Point #3

Support Point #3 with evidence
Explain/interpret the evidence with your own, original commentary



New body paragraph addressing opposing viewpoints
This outline does a few things right. First, it makes sure you have a strong thesis statement. Second, it helps you break your argument down into main points (that support your thesis, of course). Lastly, it reminds you that you need to both include evidence and explain your evidence for each of your argumentative points.
While you can go off-book once you start drafting if you feel like you need to, having an outline to start with can help you visualize how many argumentative points you have, how much evidence you need, and where you should insert your own commentary throughout your essay.
Remember: the best argumentative essays are organized ones!
Tip 2: Create a Strong Thesis
The most important part of the introduction to an argumentative essay claiming that college athletes should/should not be paid is the thesis statement. You can think of a thesis like a backbone: your thesis ties all of your essay parts together so your paper can stand on its own two feet!
So what does a good thesis look like? A solid thesis statement in this type of argumentative essay will convey your stance on the topic ("Should college athletes be paid?") and present one or more supportable reasons why you're making this argument.
With these goals in mind, here's an example of a thesis statement that includes clear reasons that support the stance that college athletes should be paid:
Because the names, image, and talents of college athletes are used for massive financial gain, college athletes should be able to benefit from their athletic career in the same way that their universities do by getting endorsements.
Here's a thesis statement that takes the opposite stance--that college athletes shouldn't be paid--and includes a reason supporting that stance:
In order to keep college athletics from becoming over-professionalized, compensation for college athletes should be restricted to covering college tuition and related educational expenses.
Both of these sample thesis statements make it clear that your essay is going to be dedicated to making an argument: either that college athletes should be paid, or that college athletes shouldn't be paid. They both convey some reasons why you're making this argument that can also be supported with evidence.
Your thesis statement gives your argumentative essay direction. Instead of ranting about why college athletes should/shouldn't be paid in the remainder of your essay, you'll find sources that help you explain the specific claim you made in your thesis statement. And a well-organized, adequately supported argument is the kind that readers will find persuasive!
Tip 3: Find Credible Sources That Support Your Thesis
In an argumentative essay, your commentary on the issue you're arguing about is obviously going to be the most fun part to write. But great essays will cite outside sources and other facts to help substantiate their argumentative points. That's going to involve—you guessed it!—research.
For this particular topic, the issue of whether student athletes should be paid has been widely discussed in the news media (think The New York Times, NPR, or ESPN).
For example, this data reported by the NCAA shows a breakdown of the gender and racial demographics of member-school administration, coaching staff, and student athletes. These are hard numbers that you could interpret and pair with the well-reasoned arguments of news media writers to support a particular point you're making in your argument.
Though this may seem like a topic that wouldn't generate much scholarly research, it's worth a shot to check your library database for peer-reviewed studies of student athletes' experiences in college to see if anything related to paying student athletes pops up. Scholarly research is the holy grail of evidence, so try to find relevant articles if you can.
Ultimately, if you can incorporate a mix of mainstream sources, quantitative or statistical evidence, and scholarly, peer-reviewed sources, you'll be on-track to building an excellent argument in response to the question, "Should student athletes be paid?"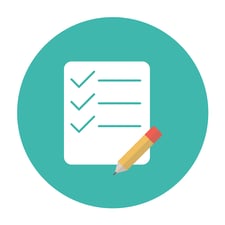 Having multiple argumentative points in your essay helps you support your thesis.
Tip 4: Develop and Support Multiple Points
We've reviewed how to write an intro and thesis statement addressing the issue of paying college athletes, so let's talk next about the meat and potatoes of your argumentative essay: the body paragraphs.
The body paragraphs that are sandwiched between your intro paragraph and concluding paragraph are where you build and explain your argument. Generally speaking, each body paragraph should do the following:
Start with a topic sentence that presents a point that supports your stance and that can be debated,
Present summaries, paraphrases, or quotes from credible sources--evidence, in other words--that supports the point stated in the topic sentence, and
Explain and interpret the evidence presented with your own, original commentary.
In an argumentative essay on why college athletes should be paid, for example, a body paragraph might look like this:
Thesis Statement: College athletes should not be paid because it would be a logistical nightmare for colleges and universities and ultimately cause negative consequences for college sports.
Body Paragraph #1: While the notion of paying college athletes is nice in theory, a major consequence of doing so would be the financial burden this decision would place on individual college sports programs. A recent study cited by the NCAA showed that only about 20 college athletic programs consistently operate in the black at the present time. If the NCAA allows student-athletes at all colleges and universities to be paid, the majority of athletic programs would not even have the funds to afford salaries for their players anyway. This would mean that the select few athletic programs that can afford to pay their athletes' salaries would easily recruit the most talented players and, thus, have the tools to put together teams that destroy their competition. Though individual athletes would benefit from the NCAA allowing compensation for student-athletes, most athletic programs would suffer, and so would the spirit of healthy competition that college sports are known for.
If you read the example body paragraph above closely, you'll notice that there's a topic sentence that supports the claim made in the thesis statement. There's also evidence given to support the claim made in the topic sentence--a recent study by the NCAA. Following the evidence, the writer interprets the evidence for the reader to show how it supports their opinion.
Following this topic sentence/evidence/explanation structure will help you construct a well-supported and developed argument that shows your readers that you've done your research and given your stance a lot of thought. And that's a key step in making sure you get an excellent grade on your essay!
Tip 5: Keep the Reader Thinking
The best argumentative essay conclusions reinterpret your thesis statement based on the evidence and explanations you provided throughout your essay. You would also make it clear why the argument about paying college athletes even matters in the first place.
There are several different approaches you can take to recap your argument and get your reader thinking in your conclusion paragraph. In addition to restating your topic and why it's important, other effective ways to approach an argumentative essay conclusion could include one or more of the following:
Conclusion Approach

Examples

Call to Action

Urge your readers to contact their state legislature to request changes to state policy on paying student-athletes
Mobilize on social media by Tweeting the NCAA or athletic programs at colleges and universities to ask questions or push for change to compensation for student-athletes

Future Research

Propose further study of the financial needs of student-athletes
Encourage further analysis of the spending practices of college and university athletic programs and the NCAA

Reiterate Your Thesis

Reword your thesis so you're not copy and pasting the one from your essay's introduction
Remind readers that credible evidence supports your stance on the topic.
While you don't want to get too wordy in your conclusion or present new claims that you didn't bring up in the body of your essay, you can write an effective conclusion and make all of the moves suggested in the bulleted list above.
Here's an example conclusion for an argumentative essay on paying college athletes using approaches we just talked about:
Though it's true that scholarships and financial aid are a form of compensation for college athletes, it's also true that the current system of college sports places a lot of pressure on college athletes to behave like professional athletes in every way except getting paid. Future research should turn its attention to the various inequities within college sports and look at the long-term economic outcomes of these athletes. While college athletes aren't paid right now, that doesn't necessarily mean that a paycheck is the best solution to the problem. To avoid the possibility of making the college athletics system even worse, people must consider the ramifications of paying college students and ensure that paying athletes doesn't create more harm than good.
This conclusion restates the argument of the essay (that college athletes shouldn't be paid and why), then uses the "Future Research" tactic to make the reader think more deeply about the topic.
If your conclusion sums up your thesis and keeps the reader thinking, you'll make sure that your essay sticks in your readers' minds.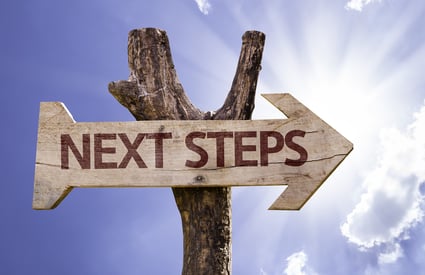 Should College Athletes Be Paid: Next Steps
Writing an argumentative essay can seem tough, but with a little expert guidance, you'll be well on your way to turning in a great paper. Our complete, expert guide to argumentative essays can give you the extra boost you need to ace your assignment!
Perhaps college athletics isn't your cup of tea. That's okay: there are tons of topics you can write about in an argumentative paper. We've compiled 113 amazing argumentative essay topics so that you're practically guaranteed to find an idea that resonates with you.
If you're not a super confident essay writer, it can be helpful to look at examples of what others have written. Our experts have broken down three real-life argumentative essays to show you what you should and shouldn't do in your own writing.
Have friends who also need help with test prep?
Share this article!
About the Author
Ashley Sufflé Robinson has a Ph.D. in 19th Century English Literature. As a content writer for PrepScholar, Ashley is passionate about giving college-bound students the in-depth information they need to get into the school of their dreams.
Get Free Guides
to Boost Your SAT/ACT