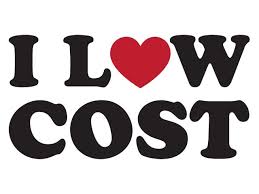 Because wages seem to be remaining stagnant and college costs continue to soar, financial concerns are weighing more heavily on families when students make their college decisions. Additionally, student loan debt is increasing and young people are worried about being saddled with astronomical debt when they graduate.
In this article, I'm going to provide you with the list of the 37 cheapest colleges in the United States. I'll also explain the costs of various colleges and discuss how finances should influence your college selection process.
Average College Costs
In its most recent survey of college pricing, the College Board reports that a "moderate" college budget for an in-state public college for the 2014–2015 academic year averaged $23,410. A moderate budget at a private college averaged $46,272. Total cost combines the following:
Tuition and Fees
Many colleges report a combined tuition and fees figure. Colleges often charge mandatory fees for services like the library, transportation, athletic facilities, and student activities. The average cost of tuition and fees for the 2014–2015 school year was $31,231 at private colleges, $9,139 for state residents at public colleges, and $22,958 for out-of-state residents attending public universities.
Housing and Meals
The average cost of room and board in 2014–2015 ranged from $9,804 at four-year public schools to $11,188 at private schools. However, the cost of "room and board" varies depending on the campus housing and food plan you choose. Colleges also provide room and board estimates for living off campus based on typical student costs.
Books and School Supplies
Most colleges estimate the average costs for required learning materials. Some colleges even include the cost of a computer and computer accessories. The average cost for books and supplies for the 2014–2015 school year was $1,146 at public colleges and $1,244 at private colleges.
Personal and Transportation Expenses
Colleges may estimate some expenses they don't bill you for. These include local transportation, clothing, personal items and entertainment. Expenses in this category for 2014–2015 ran from $2,609 at private colleges to $3,242 at public universities.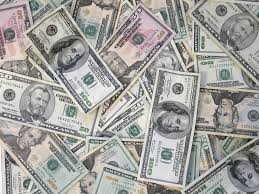 What Do Cheap Colleges Cost and Why Do They Cost Less?
The average annual cost of colleges on this list is $6,077. Most are so much cheaper in part because they're public institutions subsidized by state and city governments. However, there are a couple of private colleges on the list that have made it part of their missions to offer low-cost education. For example, Berea College in Kentucky is tuition-free. All students at Berea enter into a labor program to finance their education.
How to Use This List
If cost is an important factor in your college decision, you can use this list to identify possible colleges of interest. Research them to see if they fit your other criteria for what you're looking for in a college. Also, you'll get a better idea of the price range of the cheapest colleges in the United States.
The 37 Cheapest Colleges in the United States
The schools are ranked by net price. These net prices, which come from College Navigator (a component of the National Center for Education Statistics), are generated by subtracting the average amount of federal, state/local government, or institutional grant or scholarship aid from the total cost of attendance. Total cost of attendance is the sum of published tuition and required fees (lower of in-district or in-state), books and supplies, and the weighted average for room and board and other expenses
The list gives you a general expectation of the total annual cost of attendance. Also, this list excludes community colleges, graduate schools, and specialty schools that would only appeal to a small subset of applicants. Additionally, schools that don't admit first-time undergrads were excluded.
Remember that most of these schools are public and the listed price is for in-state residents.
#1: Elizabeth City State University (Elizabeth City, NC)
$1,993/yr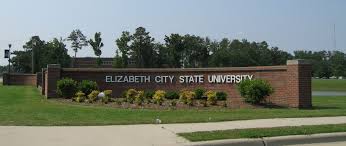 #2: Berea College (Berea, KY)
$2,323/yr
#3: University of Texas – Pan American (Edinburg, TX)
$2,485
#4: California State University – Dominguez Hills (Carson, CA)
$2,791
#5: California State University – Los Angeles (Los Angeles, CA)
$4,756
#6: Lehman College City University of New York (Bronx, NY)
$4,790
#7: City College of New York (New York, NY)
$5,820
#8: Fayetteville State University (Fayetteville, NC)
$5,914
#9: Dalton State College (Dalton, GA)
$5,914
#10: University of Texas – El Paso (El Paso, TX)
$6,089
#11: Amridge University (Montgomery, AL)
$6,122
#12: CUNY New York City College of Technology (Brooklyn, NY)
$6,157
#13: Langston University (Langston, OK)
$6,193
#14: Queens College of the City University of New York (Flushing, NY)
$6,200
#15: California State University – Fresno (Fresno, CA)
$6,228

#16: University of Arkansas – Fort Smith (Fort Smith, AR)
$6,351
#17: Northeastern State University (Tahlequah, OK)
$6,418
#18: California State University – San Bernardino (San Bernardino, CA)
$6,571
#19: Brooklyn College (Brooklyn, NY)
$6,637
#20: Daytona State College (Daytona Beach, FL)
$6,811
#21: California State University – Fullerton (Fullerton, CA)
$6,885
#22: Northwestern Oklahoma State University (Alva, OK)
$6,989
#23: Louisiana State University – Shreveport (Shreveport, LA)
$7,042
#24: College of Staten Island (Staten Island, NY)
$7,117
#25: University of Louisiana – Monroe (Monroe, LA)
$7,162
#26: California State University – Stanislaus (Turlock, CA)
$7,190
#27: University of Alaska – Anchorage (Anchorage, AK)
$7,276
#28: East Central University (Ada, OK)
$7,364
#29: University of Texas – Brownsville (Brownsville, TX)
$7,438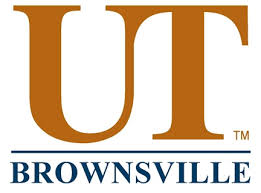 #30: Hunter College of the City University of New York (New York, NY)
$7,518
#31: University of Tennessee at Martin (Martin, TN)
$7,531
#32: South Arkansas University (Magnolia, AR)
$7,604
#33: North Carolina Agricultural and Technical State University (Greensboro, NC)
$7,613
#34: Saint Petersburg College (St. Petersburg, FL)
$7,695
#35: State University of New York College at Old Westbury (West Bury, NY)
$7,737
#36: Southeastern Oklahoma State University (Durant, OK)
$7,811
#37: University of Science and Arts of Oklahoma (Chickasha, OK)
$7,910
When Should Cost Be a Consideration in Your College Choice?
Ideally, you shouldn't have to consider cost when considering a college, and college would be affordable for everyone. Unfortunately, cost can be a significant factor. When applying, apply to at least one or two more "affordable" safety school options if cost is a concern for you and your family.
Keep in mind that you don't know how much you're going to have to pay to attend a certain school before you apply. Don't let the sticker price prevent you from applying. Most financial aid and scholarships are awarded after you're accepted but before you commit to a college. Furthermore, many of the most selective colleges claim to meet 100% of a student's financial need through a combination of school, state, and federal aid.
Your Expected Family Contribution, or EFC, is determined from your FAFSA, the Free Application for Federal Student Aid.
After you're accepted to a school, you'll receive your financial aid package. At that point, you can determine out-of-pocket expenses and how much you would have to take out in loans. Then, it's wise to consider finances in your decision. Weigh the financial burden of attending with the quality of education, how much you want to attend, and the expected financial return of attending a certain school. Compare your options. It's up to you to determine how much debt is "worth it."
Keep in mind that success after college is more dependent on you than on the college you attend. You can attain all of your professional goals regardless of where you go to school. However, it is undeniable that attending a better college that may be more expensive can offer you certain advantages and privileges while you're in college and beyond.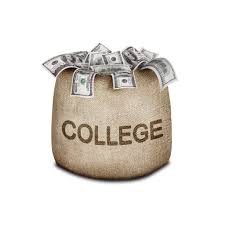 More Affordable College Options
Other than the schools on the list, here are some tips if you're looking for more affordable college options. Generally, public schools are cheaper, especially for in-state residents. Remember that the sticker price of public schools is cheaper, but some private schools give generous financial aid; therefore, it's possible that a private college could be the cheaper option for you after you get your financial aid packages.
Also, there are tuition-free colleges. Many tuition-free colleges are intended for low-income students and some have a work requirement.
What's Next?
If you're a low-income student, you'll want to read this article about the Pell Grant to help you pay for college. If you think you may need to take out a loan to help pay for college, check out this post on how to get a student loan.
Finally, for more information about the price of a college education, learn more about how much college costs.
Want to improve your SAT score by 160 points or your ACT score by 4 points? We've written a guide for each test about the top 5 strategies you must be using to have a shot at improving your score. Download it for free now:


Have friends who also need help with test prep?
Share this article!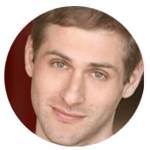 About the Author
Justin has extensive experience teaching SAT prep and guiding high school students through the college admissions and selection process. He is firmly committed to improving equity in education and helping students to reach their educational goals. Justin received an athletic scholarship for gymnastics at Stanford University and graduated with a BA in American Studies.
Get Free Guides
to Boost Your SAT/ACT