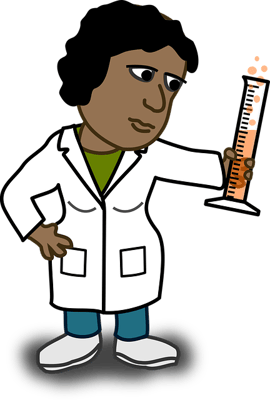 Can't get enough of physics, calculus, or computer science? Then a career in STEM sounds like it'd be the perfect fit for you. In this comprehensive guide, we go over the top 10 STEM careers and give you an even more extensive STEM careers list of more than 100 jobs. We'll then wrap up with a step-by-step guide to getting a STEM career.
But first, what exactly is STEM? And what is a STEM career?
What Is STEM? Overview
STEM is a group of four academic and professional disciplines that stands for Science, Technology, Engineering, and Mathematics. But STEM is more than just four separate, albeit somewhat related, scientific disciplines.
As an educational approach, STEM centers around the idea of teaching students in an applied and interdisciplinary manner. What this means is that most college students who study a STEM major will take an array of classes that encompass all or almost all of these four fields.
So, for example, if you're majoring in a natural science subject like biology, you'll likely have to take classes in math and computers or technology (to conduct research or analyze experiments) so you can fully understand the different facets that go into studying biology and using it in your career.
Here are some examples of popular STEM fields/majors:
Astronomy
Biology
Chemistry
Computer programming
Computer science
Earth sciences
Engineering (all types)
Geology
Information technology
Marine science
Mathematics
Physics
Note that there's no hard-and-fast definition for what counts as a STEM field. Very generally speaking, any major that earns you a BS (Bachelor of Science), BAS (Bachelor of Applied Science), or BE (Bachelor of Engineering) can be said to be a STEM major.
Below are examples of majors that sound like STEM fields but that we are not counting as STEM based on the fact they are generally associated with other types of majors and departments (such as business, humanities, social sciences, arts, and so on):
Accounting
Anthropology
Architecture
Economics
Finance
Medicine
Political science
Psychology
It's not innately wrong to consider some or all of the above majors STEM, but just know that not everyone will agree with you if you think your BA in Psychology is STEM. If you're curious, you can look at this list of majors, which details how the US government defines STEM (for the record, they don't consider most of the ones listed directly above STEM!).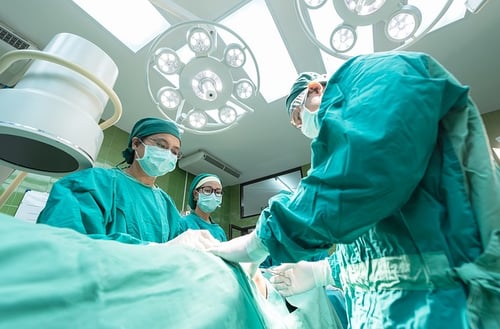 Sorry, guys, but we're not counting medicine as a STEM field.
What Is a STEM Career?
Now that we've gone over what STEM is and what counts as a STEM field and major, let's answer another question: what is a STEM career exactly? The simple definition is that STEM jobs are any positions in the fields of science, technology, engineering, and math.
More specifically, though, STEM careers are jobs that focus almost entirely on utilizing the skills you've gained in your particular field, either through your education or your previous work experience (or both).
STEM jobs can be found across an array of sectors, from private businesses, to big corporations, to nonprofits, to government jobs. They can also encompass a wide range of duties, such as the design of computer applications, scientific research, equipment design and testing, etc.
Requirements for STEM jobs can vary dramatically, but the truth is that many STEM careers do not even require a bachelor's degree as long as you have the skills and experience necessary to do the tasks required of you. That said, and as we'll see in the next sections, a bachelor's or graduate degree can drastically raise your earning potential.
So what's the point of STEM careers? And why are so many people talking about the importance of STEM jobs these days?
For one, STEM careers are booming, with high employment growth rates projected through 2020 and sustained above-average growth, as reported by the US Bureau of Labor Statistics (BLS). This, combined with the fact that our society is becoming more and more reliant on technology, is why the US government is making such a candid effort to incentivize students to pursue STEM careers.
In addition, STEM jobs are some of the most lucrative jobs available. According to the BLS, the median annual salary in 2018 for people with STEM jobs was $84,880, while the median salary for non-STEM jobs was $37,020. This indicates that people with STEM careers typically make more than twice what those with non-STEM jobs make!
Top 10 Highest-Paying Science Jobs and STEM Careers
We know that there are tons of great STEM jobs out there, but which ones will earn you the most money?
We've looked at several best STEM careers lists from websites such as US News and Forbes, as well as the BLS, to find the top 10 STEM careers, which we introduce to you below in order of highest median salary to lowest.
Note that the current average employment growth rate is 7%, so STEM jobs with rates higher than this are growing at a faster-than-average pace.
Median Salary (2018): $142,530
Employment Outlook (2016-2026): 12%
Minimum Degree Required: Bachelor's degree
Computer and information systems managers coordinate an array of computer-related activities and implement computer systems for a business or organization. They also determine personnel needs, direct and supervise the work of other IT professionals, learn about new technologies and think of ways to apply them, and look for potential upgrades to existing technology.
There are several types of computer and information systems managers you can be:
Chief information officer
Chief technology officer
IT director
IT security manager
This job, which is also called a technology manager or IT manager, is usually reserved for those with at least five years of relevant work experience. In other words, this STEM position is not typically open to entry-level workers, and you'll have to instead build your way up to this position by first taking on other roles related to computers and information systems.
Most computer and information systems manager jobs require applicants to have at least a bachelor's degree, preferably in a related field, such as information systems, information technology, or computer science. A master's degree or higher in a relevant field could increase your earning potential and make you stand out from other applicants.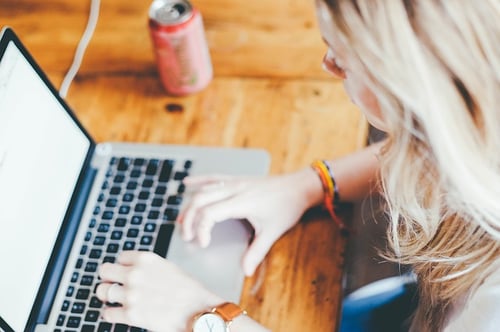 Computer and information systems managers are great with computers ... and not knocking over soda, apparently.
Median Salary (2018): $137,170
Employment Outlook (2016-2026): 15%
Minimum Degree Required: Bachelor's degree
Petroleum engineers work with specialists to create, design, and develop ways to extract oil and gas from deposits in the ground, both on land and at sea. They can work in offices and at drilling sites; travel is typically a big part of the job since petroleum engineers will often need to meet with clients and other engineers.
Petroleum engineers also find cost-saving methods for drilling oil and gas reservoirs, and review the geological formation of a site to determine the best ways to approach it.
There are various job titles for petroleum engineers:
Completions engineer
Drilling engineer
Production engineer
Reservoir engineer
You'll normally need to have a bachelor's degree in petroleum engineering, though a major in another engineering field, such as civil, chemical, or mechanical, could be sufficient for a particular job. Some petroleum engineering jobs will prefer candidates with a graduate degree in (petroleum) engineering.
Median Salary (2018): $119,580
Employment Outlook (2016-2026): 14%
Minimum Degree Required: Doctoral or professional degree
Physicists and astronomers study the ways different forms of energy and matter interact with one another and might also research the origins of the universe or the function of time in an effort to develop and build upon scientific theories.
These types of scientists often conduct experiments using innovative technologies, from lasers to particle accelerators; they also sometimes teach physics or astronomy at the postsecondary level. Physicists work in offices, observatories, and laboratories. Popular employers include universities and the federal US government.
Here are some of the most common types of physicists and astronomers:
Astrophysicists
Condensed matter and materials physicists
Medical physicists
Particle and nuclear physicists
Cosmologists
Optical and radio astronomers
In order to become a physicist or astronomer, you'll need to earn a doctorate, usually a PhD in Astronomy or a PhD in Physics.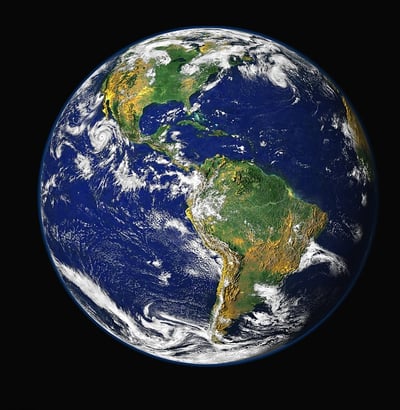 Unfortunately, the bulk of astronomers' jobs these days entails reminding certain folks that the Earth is, in fact, round.
Median Salary (2018): $118,370
Employment Outlook (2016-2026): 19%
Minimum Degree Required: Master's degree
Computer and information research scientists come up with new approaches to and new uses for computers and information technology. They solve different computing issues for businesses and organizations, and also invent computer languages, software, hardware, and other tools.
The primary goal of these types of scientists is to improve computing efficiency for people and businesses.
Several specializations are available:
Data science
Robotics
Programming
To become a computer and information research scientist, you must typically have a master's degree in computer science, computer engineering, or a related field.
Median Salary (2018): $115,220
Employment Outlook (2016-2026): 6%
Minimum Degree Required: Bachelor's degree
As an aerospace engineer, you'll design airplanes and other aircraft, spacecraft, satellites, missiles, and so on. You'll also work on developing new aerospace technology and test prototypes of these products to ensure they function correctly.

Aerospace engineers work in industries such as national defense, research and development, manufacturing, and design.

There are two main types of aerospace engineers:

Aeronautical engineers (people who work with aircraft)
Astronautical engineers (people who work with spacecraft)
The vast majority of aerospace engineers have a bachelor's degree in aerospace engineering or a related field. Some engineers might also need to get special security clearance if working for the US government on national defense systems.
Median Salary (2018): $114,600
Employment Outlook (2016-2026): 5%
Minimum Degree Required: Bachelor's degree
Being a computer hardware engineer involves researching, developing, and testing computers and related equipment for the military, commercial businesses, organizations, and scientific research. These engineers often install computers and supervise product installation.
Computer hardware engineers differ from software developers in that they work with the external components of computers rather than the internal workings. California has one of the highest employment levels of computer hardware engineers and also offers the highest wages.
To become a computer hardware engineer, you'll need a bachelor's degree in computer engineering, computer science, or electrical engineering.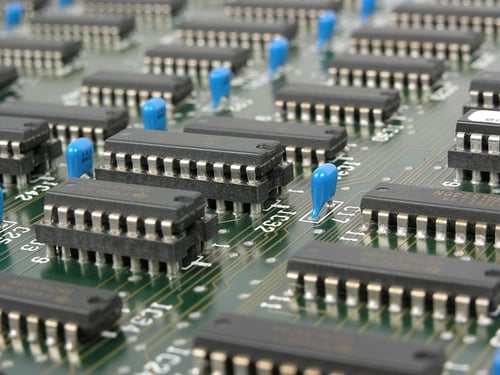 Computer hardware engineers deal with these thingies (is it that obvious I wasn't a STEM major?).
Median Salary (2018): $109,020
Employment Outlook (2016-2026): 6%
Minimum Degree Required: Bachelor's degree
The primary duty of computer network architects is to develop and design data communication networks—such as intranets, wide area networks, and local area networks—in order to meet the needs of clients and businesses.
Network architects can work with small networks (e.g., connections between two offices) or much larger networks and capabilities (e.g., cloud infrastructures). They also often work in tandem with other specialists, such as computer system administrators and information systems managers, to ensure they are satisfying the needs of their clients and maintaining efficiency.
Most computer network architects hold a bachelor's degree in a computer-related field, such as computer science or computer engineering.
Median Salary (2018): $107,600
Employment Outlook (2016-2026): 4%
Minimum Degree Required: Bachelor's degree
Nuclear engineers design and research tools, processes, and systems that make use of radiation and nuclear energy, usually for medical instruments and treatments or to develop nuclear power sources for spacecraft and ships. In addition, these engineers write instructional manuals, gather data, and test the efficacy of new methods for utilizing nuclear energy and material.
In order to work full-time as a nuclear engineer, you'll typically need to have a bachelor's degree in nuclear engineering or another engineering field. Be aware that some entry-level jobs in the field might require a master's degree or higher.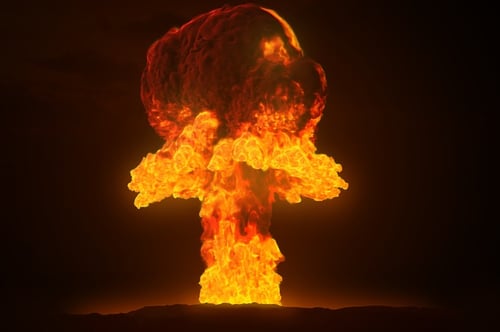 Lots of people likely imagine this when they hear the word "nuclear." But, in reality, nuclear engineers do a lot of amazing things for people struggling with certain diseases.
Median Salary (2018): $105,590
Employment Outlook (2016-2026): 24%
Minimum Degree Required: Bachelor's degree
Software developers design, develop, and test different computer applications and programs for use on computers, phones, tablets, etc.
This job is especially ideal for creative, tech-savvy people, as it provides you with complete control of the entire creative process when it comes to making new software that people will actually use. In addition, it's currently one of the most popular STEM careers.
Software developers are in charge of making improvements to existing software, responding to clients' needs, and creating upgrades and bug fixes. Developers may or may not write the codes themselves for the software they create (if not, they'll usually have programmers do it).
There are two main types of software developers:
Applications software developers (those who design computer applications)
Systems software developers (those who design entire operating systems)
Most software developer positions require candidates to have a bachelor's degree in computer science or a related field.
Median Salary (2018): $104,910
Employment Outlook (2016-2026): 8%
Minimum Degree Required: Bachelor's degree
Chemical engineers use math, chemistry, physics, and biology to solve problems that involve the application and production of chemicals. Specific duties include testing production methods, designing equipment and manufacturing processes, and directing facility operations.
The majority of chemical engineers work in laboratories and offices; they also visit refineries and industrial plants, among other places, to address issues and manage operations. Other duties include coming up with safety procedures, conducting research, and troubleshooting problems.
Chemical engineers have the option to specialize in specific processes or fields. To be a chemical engineer, you'll need to have at least a bachelor's degree in chemical engineering or another type of engineering.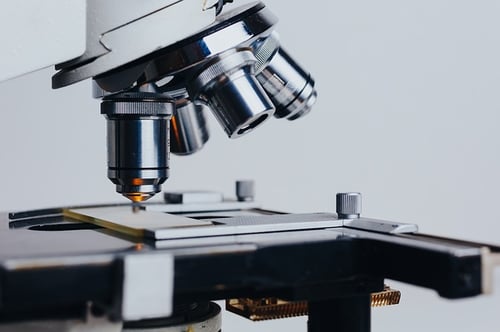 Get ready for our huge STEM careers list!
Complete STEM Careers List: 100+ Job Options
Below, we give you an extensive STEM careers list with more than 100 STEM jobs to choose from. Feel free to browse this list to get a feel for what kind of career you might want to have or would like to learn more about. All jobs are listed in alphabetical order.
Note that educational requirements for the following STEM careers can vary widely, from a high school diploma, to a bachelor's degree in a related field, to a doctorate. You can learn more about the prerequisites for STEM jobs you're curious about by referring to the BLS Occupational Outlook Handbook.
Aerospace engineer
Agricultural engineer
Aircraft mechanic
Animal breeder
Animal scientist
Architectural and engineering manager
Astronomer
Atmospheric and space scientist
Automotive engineer
Avionics technician
Bioacoustic researcher
Biochemical engineer
Biochemist
Biofuels processing technician
Biofuels production manager
Bioinformatics scientist
Biological technician
Biologist
Biomedical engineer
Biophysicist
Biostatistician
Cartographer/photogrammetrist
Chemical engineer
Chemical plant and system operator
Chemical technician
Chemist
Civil engineer
Climate change analyst
Clinical data manager
Computational research scientist
Computer and information research scientist
Computer and information systems manager
Computer hardware engineer
Computer network architect
Computer programmer
Computer systems analyst
Computer user support specialist
Conservation scientist
Cost estimator
Crystallographer
Cybersecurity analyst
Database administrator
Electrical engineer
Electromechanical engineering technician
Electronics engineer
Entomologist
Environmental engineering technician
Environmental (restoration) planner
Environmental scientist
Fiber optic technician
Food scientist
Forensic biochemist
Geneticist
Geologist
Geoscientist
Health and safety engineer
Herpetologist
Hydrologist
Industrial engineer
Industrial engineering technician
Information security analyst
Information technology specialist
Manufacturing engineer
Marine engineer/naval architect
Marine geophysicist
Market research analyst
Materials engineer
Materials scientist
Mathematical technician
Mathematician
Mechanical engineer
Mechatronics engineer
Medical scientist
Meteorologist
Microbiologist
Microsystems engineer
Mining and geological engineer
Molecular and cellular biologist
Nanosystems engineer
Natural sciences manager
Nuclear engineer
Nuclear equipment operation technician
Nuclear monitoring technician
Operations research analyst
Park naturalist
Petroleum engineer
Photonics engineer
Physicist
Postsecondary teacher/professor
Power plant operator
Precision agriculture technician
Product safety engineer
Quality control analyst
Quantitative analyst
Remote sensing scientist and technologist
Remote sensing technician
Robotics engineer
Robotics technician
Security management specialist
Seismologist
Software developer
Soil and plant scientist
Soil and water conservationist
Solar energy systems engineer
Statistician
Submarine sonar technician
Survey researcher
Telecommunications engineering specialist
Toxicologist
Transportation engineer
Transportation planner
Validation engineer
Water resource specialist
Water treatment plant operator
Water/wastewater engineer
Wildlife conservationist
Wind turbine service technician
Zoologist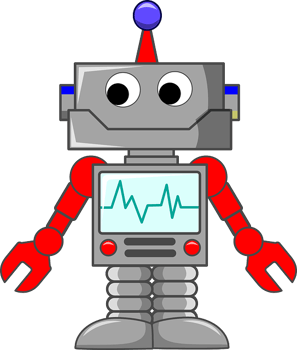 This little guy can tell you how to get a job in STEM—as long as you charge his battery first.
How to Get a STEM Career: 8 Essential Steps
If you've decided you want a STEM career, great! But how can you prepare yourself for one? What classes do you need to take, and what colleges should you apply to? Lastly, how can you look for STEM jobs in your field?
Here, we've created a step-by-step guide—starting with high school and going all the way through college—to help you ultimately secure a career in STEM.
In High School
This might come as a surprise, but STEM careers for people often begin as far back as high school when you can first explore the various STEM topics and start thinking about what fields you're most interested in pursuing long-term.
Step 1: Take Lots of STEM Classes and Do Well in Them
High school STEM classes can feel a bit limited compared with those offered by colleges, but your school will likely still have a decent array of options.
Besides the science and math classes all students must take (usually this will be biology, chemistry, physics, algebra, geometry, pre-calculus, and calculus), you should make an effort to fit in at least two to three STEM electives, particularly in topics you're passionate about or really interested in.
Here are examples of possible STEM classes you could take in high school, depending on what your school offers:
Agriculture
App development
Astronomy
Botany
Computer math
Computer programming
Computer repair
Earth science
Environmental science
Geology
Marine biology
Oceanography
Statistics
Web design
Web programming
Zoology
If you're particularly strong in a certain STEM topic, such as physics or calculus, you should also consider taking the AP or honors level of that class (and then taking the AP test for it, too!).
Here are all AP classes and exams that focus on STEM topics:
AP Biology
AP Chemistry
AP Environmental Science
AP Physics 1: Algebra-Based
AP Physics 2: Algebra-Based
AP Physics C: Electricity and Magnetism
AP Physics C: Mechanics
AP Calculus AB
AP Calculus BC
AP Computer Science A
AP Computer Science Principles
AP Statistics
Remember that it's not just about exposing yourself to new STEM topics or taking as many STEM classes as possible—you should also work hard to earn good grades in your STEM classes (in all your classes, really) so you can ultimately get into a great college.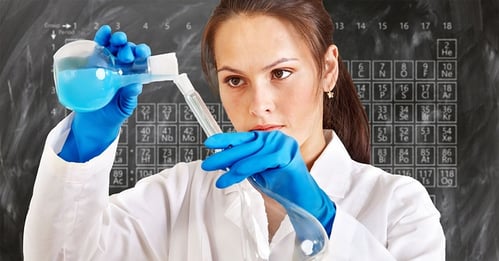 Don't skip chemistry class in high school if you want to get into STEM!
Step 2: Start Thinking About Your Interests
As you take STEM classes throughout high school, spend some time thinking hard about which topics you like more than others and what you could see yourself studying in college (and using in a future career).
For example, maybe you find calculus a bit boring but get excited about developing new apps and computer programs. In this case, you'll want to try to steer your focus more toward classes in app development, computer science, and related topics than those with a heavier math emphasis.
If you're still unsure what type of STEM field you want to focus on but know that you enjoy STEM as a whole, that's perfectly fine—just continue taking a range of STEM classes so you can start to work out what appeals to you the most.
Step 3: Ace the SAT/ACT Math and Science Sections
Getting into a top college isn't just about having a good GPA and taking lots of difficult classes but also getting an impressive SAT/ACT score.
If you're hoping to enter STEM, you'll want to get an especially high score on the SAT Math section or the ACT Math and Science sections (the SAT does not have a Science section as the ACT does). Earning top scores on these sections—regardless of which test you decide to take—will prove to colleges that you're ready for the challenges of a STEM major and a STEM career.
While the Math and Science sections should be most important to you, don't neglect to study for the other sections on the test (i.e., Reading and Writing on the SAT, and Reading and English on the ACT). Check out our ultimate SAT/ACT study guides for more tips on how you can get a great SAT/ACT score.
Step 4: Apply to Colleges With a Program for Your STEM Field
By the beginning of your senior year of high school, you should start to have a pretty clear idea of what STEM field you like most and would like to study further.
As you begin applying to colleges, make sure to look for schools that specifically offer (or, even better, specialize in) the STEM topic you want to major in or are thinking of majoring in. For instance, it might not actually be the best choice to apply to your local university if it doesn't offer the STEM major or classes you want.
If you're still unsure what you want to major in or are interested in many STEM topics, it's best to apply to colleges that offer a big array of STEM majors and classes. These schools will usually be STEM-oriented colleges and engineering schools, such as MIT, Caltech, and Georgia Tech.
Refer to US News for a list of the best undergraduate engineering programs to get a feel for what schools are known for what types of engineering/STEM topics. Forbes also offers a detailed list of the 25 best STEM colleges.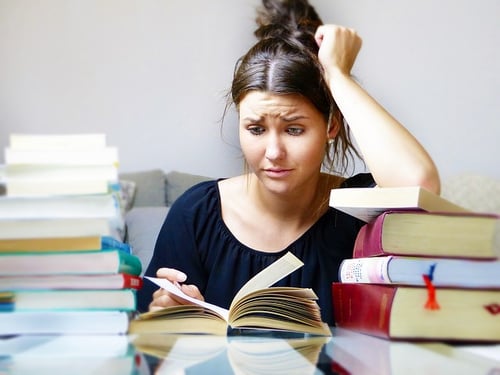 The universal facial expression of college students majoring in STEM.
In College
You've now completed high school and are moving on to college. Congratulations! In this section, we'll go over the four steps you should take as an undergraduate to ensure you're on track to getting the STEM career you want.
Step 5: Consider What Kind of STEM Career You Want
College offers lots of freedom in terms of the classes you can choose, so use this time to really think more about what kinds of STEM jobs you might be interested in.
For example, maybe you enjoyed math in high school but weren't sure if math as a whole was the field you wanted to get into. In college, your class options will be a lot more plentiful: you will likely be able to take courses in math topics that weren't available to you in high school, such as abstract algebra, discrete mathematics, or differential equations. Taking these classes in college can help you determine whether math is truly the right STEM field for you.
In short, the more STEM classes you take (and enjoy taking!), the more clearly you'll be able to begin visualizing the kind of STEM career you want to have.
Step 6: Declare a Major
If you haven't done so already, start thinking about what your STEM major will be and make an official declaration when you're sure it's what you want to study and what you want to have a career in.
If you're still undecided after a year or two of college, consider making an appointment with your academic advisor or college career center to help you figure out what majors and STEM careers might be a good fit for you based on the classes you've taken and liked.
Don't forget that you can always change your major if you end up deciding that the one you initially chose is not actually the best fit for you and your career goals (though this might mean you'll be in college longer than four years).
Alternatively, you can double major if there's more than one (STEM) topic that interests you and if you want to give yourself even more potential career paths.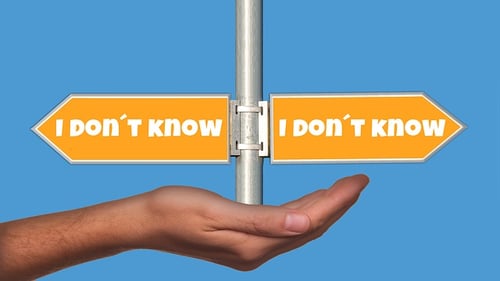 Don't worry if you're not sure what to major in—you can always double major in two STEM fields, or one STEM field and one non-STEM field!
Step 7: Accumulate Professional Experience
Try to take advantage of your summers off by doing a STEM-oriented internship, working a part-time STEM job, or conducting research.
Although work experience isn't an absolute necessity for getting a great STEM job after graduation, it can certainly help in terms of raising your salary potential and making you stand apart from other applicants. Internships and jobs can also help you figure out what STEM topic to major in if you have yet to declare one (see Step 6).
Remember that working STEM jobs, even if they only last one summer, can lead to some amazing opportunities for networking, which you can take advantage of later on when applying for jobs.
Step 8: Look for STEM Jobs
As you enter your final year of college, it's time to start actively applying to STEM jobs (or STEM grad programs, depending on whether you need an advanced degree for your field).
There are many resources you can use to look for STEM jobs:
Current or previous employer(s): If you have completed or are presently in a STEM-related internship or job, you can use this professional connection to see whether there are any full-time jobs available there or at a similar company.
STEM professors, peers, and alumni: People in your own circles can be great resources for landing STEM jobs. Ask professors and classmates whether they have any job leads. You can also meet with alumni to see what kinds of career paths they ended up having after college.
College career center: Don't pass up this resource! Your school's career center can give you tons of advice for making your resume stand out and finding STEM jobs that fit your goals.
LinkedIn: If you haven't already, create a LinkedIn account. This website is excellent for searching for STEM jobs, connecting with people in your field and at your college, and just generally making yourself known.
Hacker News: This website is geared toward computer science and entrepreneurship and offers an updated job board for those looking specifically for STEM careers.
MAA Classifieds: Established by the Mathematical Association of America, this job-search website allows you to search for an array of math and STEM jobs by title or location.
Science Careers: This careers board for those looking to get jobs in the fields of science and technology is a joint effort of the journal Science and the American Association for the Advancement of Science.
AWIS Career Center: This job-search site geared toward women in STEM and made by the Association for Women in Science lets you search for STEM careers by keyword, location, or industry.
The trick to getting a STEM job is to apply to as many as possible and be prepared for some setbacks—indeed, it's not at all rare to have to send out dozens of applications before you even land an interview, so don't feel discouraged!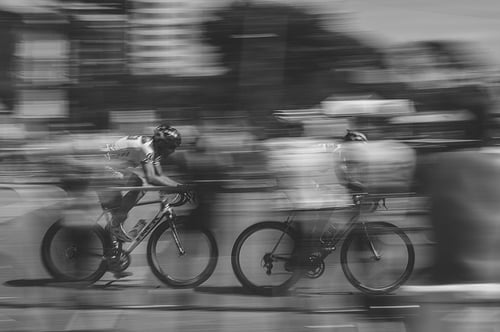 The biggest piece of advice I can give recent college graduates and those about to graduate is to just keep moving forward—you'll get a job offer eventually!
Recap: What Is a STEM Career and How Can You Get One?
STEM is an acronym for the academic disciplines of science, technology, engineering, and mathematics; thus, STEM careers are any jobs that are based in one or more of these four fields.
At present, STEM jobs are experiencing a large boom, with high employment growth projected for the next decade and loads of high-paying jobs.
Based on our analysis of many STEM jobs lists and BLS data, we've determined that the 10 highest-paying science jobs and STEM careers are currently as follows (in order of highest median salary to lowest):
Computer and information systems managers
Petroleum engineers
Physicists and astronomers
Computer and information research scientists
Aerospace engineers
Computer hardware engineers
Computer network architects
Nuclear engineers
Software developers
Chemical engineers
There are many more STEM jobs available than just these 10. Above, we've given you an extensive STEM careers list containing 100+ jobs for you to consider.
There are many steps involved when it comes to getting a STEM career. To review, these steps are as follows:
In High School
Step 1: Take lots of STEM classes and do well in them
Step 2: Start thinking about your interests
Step 3: Ace the SAT/ACT Math and Science sections
Step 4: Apply to colleges that teach your STEM topic
In College
Step 5: Consider what kind of STEM career you want
Step 6: Declare a major
Step 7: Accumulate professional experience
Step 8: Look for STEM jobs
Now that you've learned all there is to know about establishing a STEM career, get out there and start making your dreams a reality!
What's Next?
What is a STEM degree and how can you know if it's the right major for you? Our guide offers expert tips for helping you decide whether STEM is the best choice for your studies.
To get into a great college as a STEM major, you need to have amazing SAT/ACT scores in the Math and Science sections. Our in-depth guides to getting a perfect score in SAT Math, ACT Math, and ACT Science will teach you our very best secrets for acing these tricky sections.
Have friends who also need help with test prep?
Share this article!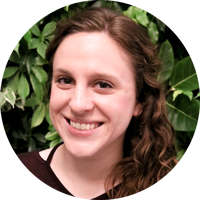 About the Author
Hannah received her MA in Japanese Studies from the University of Michigan and holds a bachelor's degree from the University of Southern California. From 2013 to 2015, she taught English in Japan via the JET Program. She is passionate about education, writing, and travel.
Get Free Guides
to Boost Your SAT/ACT