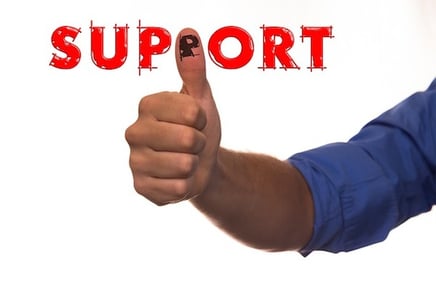 Figuring out which colleges you're interested in is arguably the most difficult part of the college application process. There's so much information to sift through—how could brief campus visits and informational brochures really tell you where you'll be most successful?
This process is even harder for students with learning disabilities. You want to make sure there are programs in place to help you be the best you can be no matter where you go to school.
If you want to apply to colleges for students with learning disabilities, this article is a great place to start your college search. We'll start off by talking about what these specialty programs have to offer before getting to the rankings. Afterward, we'll discuss the next steps to take if you decide a learning disability program is right for you.
What Makes a College Good for Students With Learning Disabilities?
All colleges in the US are required to have a disabilities office, which helps accommodate students with different needs. While disability offices can be helpful for basic accommodations (like arranging extra time if needed), some students need more support structures in place in order for them to feel comfortable.
All the schools listed below go above and beyond what's required of them when it comes to supporting students with learning disabilities. They offer an array of support programs, often operated by learning specialists who are trained in working with students with different needs.
Examples of support services, programs, and procedures include the following:
Weekly meetings with a counselor
Reduced course load
Extra tutoring support
Special curricula
On-campus learning specialists
Individual meetings with educators
Transitional summer programs
Specialty workshops
The schools below offer different combinations of these support services and and different levels of structure.
Not all the schools listed will be appropriate for all students with learning disabilities—some offer very high levels of structure and support, whereas others only offer more basic check-ins to make sure you're on track. It might be helpful to think about how much support is ideal for you before you begin your college search.
Learning Disability Programs: What These College Rankings Mean
Because many of the schools on this list are very different from one another (even though they all offer specialized programs), there aren't reliable rankings lists available. Each student will have to consider their own unique needs when thinking about which specialized programs would be best for them.
To compile this list of schools, we researched the best learning disability programs according to aggregated lists and opinions from the learning disability community. Instead of assigning an arbitrary rank to each school, we've organized the colleges by type, to help you make the choice that's right for you.
Here, you can learn about programs at schools solely for students for learning disabilities. Or if you want to be part of a learning disability program that's embedded within a school, you can compare programs at smaller colleges with some larger, more well-known ones.
Note that many of these learning disability programs come with an additional fee on top of tuition if they're embedded within a college or university. If a program requires an additional cost to take part, we included it in the program description.
Read on to see the best programs for students with learning disabilities at large and small colleges. Later, we'll go over some schools notable for catering only to students with learning disabilities.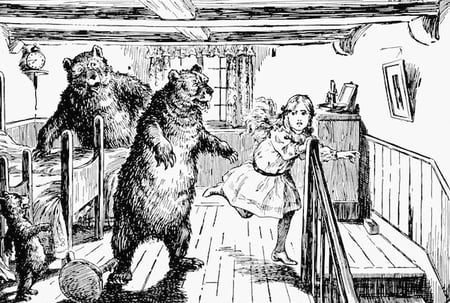 Like Goldilocks, you should focus on the right fit for you. Unlike Goldilocks, you won't end up chased from a house by angry bears.
Larger Colleges for Students With Learning Disabilities
The following learning disability programs are found at medium to large colleges. If you want more of a typical college experience but still want the additional support and attention that comes with a specialized program, these might be good options for you. Keep in mind that you'll likely have to apply to both the college and the learning disability program.
Garden City, NY
Adelphi University's Learning Resource Program is a comprehensive support and learning program for students with ADHD and/or learning disabilities. Students enrolled in the program receive personalized sessions from educators and counselors that focus on the student's strengths, talents and needs. It also includes access to assistive technology for students who struggle to learn with traditional computer hardware or software.
The Bridges to Adelphi Program is for students with an autism spectrum disorder, a nonverbal learning disability, or problems with executive functioning or socialization. The program makes the transition to college easier by providing comprehensive academic, vocational, and social services. Each program participant is paired with a peer mentor. Peer mentors are fellow students who act as friends and role models and help program participants manage the college transition. In 2018, Adelphi also became the first university to offer a "sensory room" for neurodivergent students.
There's no fee for the Learning Resource Program, but there is a fee for the Bridges to Adelphi Program (the fee isn't listed on the website).
Washington, DC
Based in the Academic Support and Access Center (ASAC), the Learning Services Program (LSP) offers several quality support systems for qualifying students. Enrollees have weekly individual meetings with a program coordinator or counselor and consult with a program coordinator during the summer to discuss registration and course selection.
Other benefits include the following:
Enrollment in a reserved section of the freshman writing class
Weekly meetings with a writing tutor for the freshman writing class
Individualized course advising
Upperclass student mentor
The LSP is a one-year program and has a one-time fee.
Bellevue, WA
Bellevue College offers an associate degree in Occupational and Life Skills (OLS) for adult students with learning disabilities. Students in the OLS program spend 10-14 hours per week in the classroom, taking classes in subjects such as workplace problem-solving, healthy relationships, and personal finance. They also complete a 200-hour internship at a local business as part of their graduation requirement. 85% of their graduates are employed.
This is a specialty program that carries no additional cost beyond tuition.
Chicago, IL
DePaul University is home to the Center for Students with Disabilities (CSD), a department that specializes in specifically meeting the needs of students with learning disabilities and attention deficit disorders. More than a dozen accommodations are offered depending on the student's particular needs. CSD students also have access to a Learning Specialist Clinician for additional academic guidance.
While the CSD accommodations are free of charge, there is a fee for visiting the Learning Specialist Clinician.
Greenville, NC
The STEPP (Supporting Transition and Education Through Planning and Partnerships) Program offers academic, social, and life-skills help to students with learning disabilities at ECU. It begins with monthly newsletters and a pre-college bootcamp to help students prepare for college before they even begin their first day. Once they start school, participants receive mentoring and advising, a housing assignment within a designated residence hall, independent study courses and a required study hall to help structure their schedule, and guidance developing a professional portfolio to help with getting a job after graduation.
Only 10 students are accepted into the program per year, but for those that are, there are no additional fees for being in STEPP.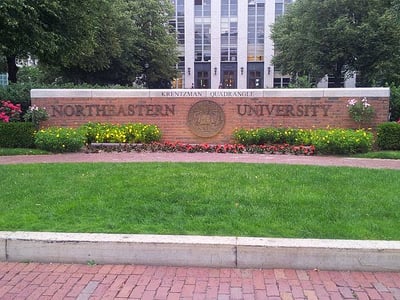 (DethWench / Wikimedia)
Boston, MA
Northeastern is a relatively large university that offers many on-campus resources to its students. Those who are part of the Learning Disabilities Program (LDP) meet twice every week with an LDP specialist to work on their academic and general life skills. This specialist also directs students to other resources that are available on campus, such as subject-specific tutoring.
There are additional fees associated with being enrolled in the LDP.
Tucson, AZ
The University of Arizona's Strategic Alternative Learning Techniques (SALT) Center offers fairly comprehensive support to students and is ideal for those who want the atmosphere of a large school. SALT enrollees have weekly meetings with a strategic learning specialist and access to many other services, including the following:
Content-specific tutoring
Educational tech support
Life skills and academic strategies workshops
Psychological services
Life and ADHD coaching (this is separate from the SALT fee)
Taking part in the SALT program does have an additional cost each semester. For freshman and sophomores the cost includes extensive tutoring. For juniors and seniors the semester cost is lower, but tutoring is optional for added hourly fees.
Storrs, CT
The University of Connecticut offers a few different options for students with learning disabilities. The major support program is the Beyond Access Program (BAP), in which students meet weekly with a trained Strategy Instructor (SI) to develop important skills. The SI focuses on several skill sets, including the following:
Time management and organization
Study skills
Stress management
Self-advocacy
Memory and concentration
Social skills
Career prep
Health and wellness
Reading and writing strategies
There are four different program levels: students can choose from. The BAP fee is determined by how many hours per week students wish to spend with their SI.
Denver, CO
The University of Denver's Learning Effectiveness Program (LCP) offers students with learning disabilities weekly one-on-one academic counseling, subject-specific tutoring, time and organizational management assistance, and special student events. In addition, they offer social skill building resources and peer mentoring in order to accommodate students with a range of learning differences.
The program has a per quarter fee that you can find on the program website.
Iowa City, IA
The University of Iowa's Realizing Educational and Career Hopes (REACH) program is a solid option for students who need extra support or who aren't ready to jump into the college experience just yet. REACH is an educational program in its own right, specialized specifically for students with intellectual, cognitive, and/or learning disabilities. This two, three, or four-year transition certificate program provides students with a "big 10" university experience and ensures they're supported throughout the educational process.
Services offered by the REACH program include the following:
Specialized curricula in academic skill building and independent living
Small group instruction
Real world opportunities for hands-on learning
Special events and support staff
Opportunities to participate in UI courses with the assistance of REACH staff
This is a specialty program that carries no additional cost beyond standard tuition and student fees.
Smaller Colleges for Students With Learning Disabilities
Not everyone gets excited at the prospect of joining a big college campus. If you prefer a more intimate academic environment, one of these schools might be a good fit for you.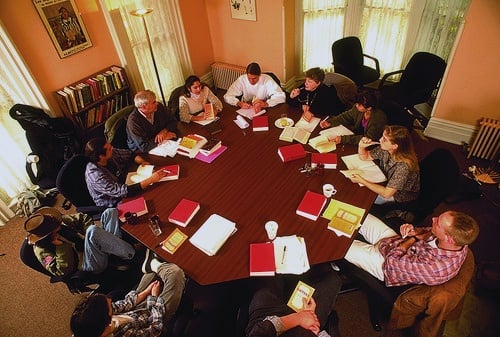 Classes at small colleges can be really stimulating, intimate experiences (as long as you don't forget to do the reading).
Minneapolis, MN
CLASS stands for the Center of Learning and Accessible Student Services. Located at Augsburg College, this center is staffed with disability specialists who are trained to provide the following services to students who might need them:
Individual support
Instruction of learning strategies and compensatory techniques
Help with time management and organizational skills
Academic advising
Housing assistance
Most of these services are free, although access to certain Assistive Technology software programs may have an additional fee.
Milton, MA
Curry College's Program for Advancement of Learning (PAL) offers a specialized curriculum for students with learning disabilities and attention deficit disorders in addition to their regular coursework. This curriculum mainly focuses on learning strategies in order to help students understand their own learning process. Students in the program also receive referrals to specialized advisers and technical support.
To apply, you have to submit a separate application in addition to Curry's regular college app.
The cost for PAL is determined by how many PAL classes students choose to take over the course of their four-year degree program.
Teaneck, NJ
At Fairleigh Dickinson's Regional Center for Learning Disabilities, students can schedule weekly meetings with learning specialists, participate in counseling sessions, get technological support, and receive priority registration. Freshmen enrolled in this program are required to take a two-semester, credited metacognitive strategies course that is focused on skill-building.
Best of all, most services are offered at no extra cost to students, although tuition fees still apply for the extra course.
Cambridge, MA
Similar to REACH at the University of Iowa, Lesley University's Threshold is a two year specialty certificate program meant for those who would struggle in a traditional college environment, even with some structured support. Students can choose to study a range of career-prep classes like Business Services or Early Childhood Development. After completing the initial two-year core program, students have the opportunity to participate in two more years of post-grad programs through Lesley University designed to prepare students for independent living.
Tuition, student activity fees, and room and board expenses are charged per semester.
Boca Raton, FL
Students who are part of the Institute for Achievement and Learning (IAL) have access to a variety of specialty services, including the following:
Academic coaching
Assistive technology
Diagnostic assessments
Tutoring
Alternative testing environments
The first year program of academic coaching is mandatory for students who enroll with the IAL. After their first year, students can choose whether or not they would like additional assistance with learning strategies.
While all Lynn University students have access to the IALs testing and tutoring services, some fees may apply to certain coaching programs.

(Bpg00765 / Wikimedia)
Poughkeepsie, NY
Students enrolled in the Learning Support Program work one-on-one with a learning specialist. Freshmen in the program typically meet with their specialist twice a week, but are expected to assume increased levels of responsibility over their own learning processes as soon as possible after the first year. In meeting with these specialists, students focus on honing the following skills:
Writing skills
Note-taking skills
Organization skills
Test-taking strategies
Time management
There are fees for meeting with learning specialists, but any accommodations students may need are free of charge.
Erie, PA
In addition to the usual accommodations every school provides, there are two extra options provided by the Learning Differences Program (LDP): the Summer PASS Program, which helps students ease into college life, and the more intensive Academic Advantage Program (AAP), which is designed to provide structured academic support to students throughout the year. The AAP includes the following features:
Weekly meetings with an academic counselor
Academic advising
Subject-specific tutoring
Assigned note-takers
Priority class registration
The AAP and Summer PASS Programs each require additional fees for counseling services and coursework.
New London, CT
Through the Bentsen Learning Center (BLC), students get access to an academic support program meant specifically for students with learning disabilities and attention deficit disorders. There are three tiers of support, allowing the program to be tailored to each student's individual needs. The center offers the following services:
Weekly meetings with a learning specialist
Learning strategy instruction
Career readiness skill building
Content strategy workshops
Designated student study areas
Referrals to additional campus resources
Program fees vary by level of support per semester.
Elkins, WV
Davis and Elkins offers a supplemental program providing individualized support to students with documented Learning Differences or other disabilities affecting academic achievement. The Supported Learning Program is a comprehensive program that provides support beyond federally mandated accommodations. During meetings with SLP Instructors, strategies for time management, organizational skills, learning strategies, and various study skills strategies are learned, implemented, and monitored. The program takes a holistic approach, working in the areas of Academic Skills, Independent Living Skills and Social Skills as well as the transition and matriculation of students with disabilities. The program includes:
Weekly, one-hour sessions with a Supported Learning Program instructor
5 hours of supervised weekly study hall
Access to assistive technology programs, social skills programming, monitored peer tutoring, and writing support.
One-on-one academic support
The Supported Learning Program is a fee-based service.
Schools Dedicated to Students With Learning Disabilities
There are a few schools out there that only accept students with learning disabilities. These tend to be smaller colleges and typically offer customizable levels of support and structure.
If you're interested in schools that cater exclusively to students with language-based learning disabilities, check out the following colleges.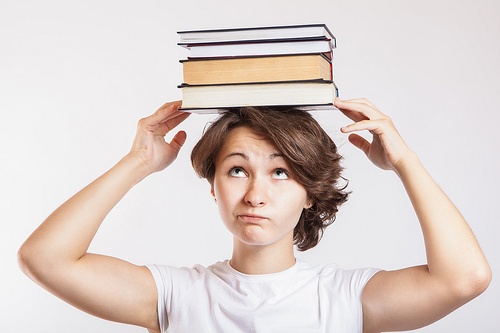 These schools are experienced in helping students with learning disabilities balance their academic, professional, and personal lives.
Leesburg, FL
Beacon College offers associate and bachelor's degrees exclusively to students with learning disabilities and attention deficit disorders. Its on-time graduation rate is 70%, which surpasses the national average graduation rate for students with learning disabilities. The college's support services include a Center for Student Success (with trained learning specialists and tutors), a math lab, and a writing center.
Putney, VT
All of Landmark College is dedicated to helping students who learn differently (i.e., students with learning disabilities, attention deficit disorders, and/or dyslexia). Support services offered here include the following:
Academic advising and coaching
Centers for academic support
Counseling
Specialty summer programs, to ease the transition into college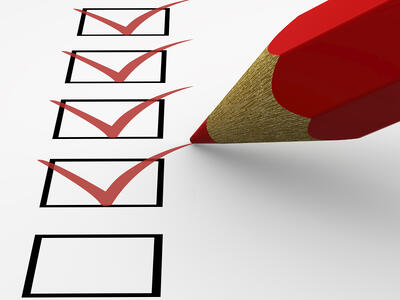 What to Do If You're Interested in a Program for Students With Learning Disabilities
Think you'd benefit from a supportive program meant for students with learning disabilities? The following tips will help you successfully navigate admissions and beyond.
#1: Get More Information
Just like any college applicant, you should get as much information about these programs as possible to get a better idea of fit and compatibility. Visit campuses, talk to current students, and consider if program offerings would give you the appropriate level of support.
#2: Make Note of Additional Applications
Many of these schools require students to submit an application to the learning disabilities program in addition to the regular college application. You might also have to submit further documentation, such as diagnostic tests, psychological evaluations, or letters from educators. As a result, it's best to give yourself extra time to complete these applications.
#3: Account for Extra Expenses in Your College Budget
You can still apply and be eligible for financial aid and scholarships, but be aware that enrolling in one of these programs for students with learning disabilities has the potential to add thousands of dollars to your overall college costs each year.
What's Next?
If you're still thinking through your college budget (and the extra costs that come with learning disability programs), get informed with our guide to college expenses.
Don't forget that federal grants and loans can help make up some of the costs of these specialty programs. Learn more about Pell Grants, Direct Unsubsidized loans, and Direct Subsidized loans.
Worried about choosing a major on your college applications? Learn how to navigate the process and make an informed decision.
Want to improve your SAT score by 160 points or your ACT score by 4 points? We've written a guide for each test about the top 5 strategies you must be using to have a shot at improving your score. Download it for free now:
Have friends who also need help with test prep?
Share this article!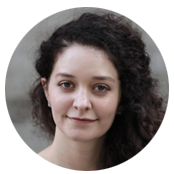 About the Author
Francesca graduated magna cum laude from Harvard and scored in the 99th percentile on the SATs. She's worked with many students on SAT prep and college counseling, and loves helping students capitalize on their strengths.
Get Free Guides
to Boost Your SAT/ACT