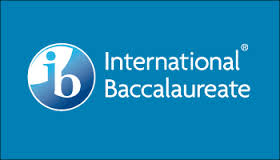 What are all the IB courses available to take? Here's our complete list of all SL and HL classes.
Every IB School is different, so your IB school may not offer all of the IB courses below. However, these are all of the classes that IB creates a curriculum and test for. There are 56 classes (counting HL and SL separately). I have categorized them by the subject categories that IB defines as the six subject groups.
Table of Contents
To receive your IB Diploma, you must take from all 6 categories (except you can study an additional science, individuals and societies, or languages course, instead of a course in the arts). You must also complete what is known as the core, which includes one additional class:
I'll dive into more detail on each below:
Group 1: Language and Literature
| | | | | |
| --- | --- | --- | --- | --- |
| Course Name | IBO Description | Personal Notes | Available Online? | HL, SL, or both |
| Language A: literature | The course introduces students to the analysis of literary texts. The course is automatically available in 55 languages and available by special request and may be studied in any language with a sufficiently developed written literature. | N/A | No | HL and SL |
| Language A: language and literature | The language A: language and literature course introduces the critical study and interpretation of written and spoken texts from a wide range of literary and non literary genres. The formal analysis of texts is supplemented by awareness that meaning is not fixed but can change in respect to contexts of production and consumption. This course is available for study in 17 languages. | N/A | No | HL and SL |
| Literature and performance | The literature and performance course aims to explore the relationship between literature and theatre. The main focus of the course is the interaction between the literary skills of close reading, critical writing and discussion and the practical, aesthetic and symbolic elements of performance. It is available in English, and by special request Spanish and French. | N/A | No | SL only |
Group 2: Language Acquisition
Course Name
IBO Descriptions
Personal Notes
Available Online?
HL, SL, or both
Classical languages
Latin or Classical Greek coursework provides opportunities for students to study the language, literature and culture of ancient Rome or Greece.
N/A
No
HL and SL
Language B
Language B courses are foreign language courses intended for students who have had some previous experience of learning the language. They may be studied at either higher level or standard level.

I took Language B SL (specifically Spanish B SL). After previously taking Spanish 5 years (beginning in 8th grade). I found the written exam very easy. There is also an oral presentation, which was more challenging. You present on a topic and are required to answer any questions that your teacher asks you regarding your presentation. I received a 7 in the class.

Yes, Spanish B SL only
HL and SL
Language ab initio
These courses are foreign language for beginners (that is, students who have little or no previous experience of learning the language they have chosen). These courses are only available at standard level.
N/A
Yes,

Spanish ab initio, Mandarin ab initio, and French ab initio

SL only
Group 3: Individuals and Societies
| | | | | |
| --- | --- | --- | --- | --- |
| Course Name | IBO Descriptions | Personal Notes | Available Online? | HL, SL, or both |
| Business management | Business Management course is a rigorous and dynamic course that explores how business decision-making processes impact on internal and external environments. In turn, it will explore how decision-making processes themselves are affected by internal and external environments. | N/A | Yes, HL and SL | HL and SL |
| Economics | The course emphasizes the economic theories of microeconomics, which deal with economic variables affecting individuals, firms and markets, and the economic theories of macroeconomics, which deal with economic variables affecting countries, governments and societies. These economic theories are not to be studied in a vacuum—rather, they are to be applied to real-world issues. Prominent among these issues are fluctuations in economic activity, international trade, economic development and environmental sustainability. | N/A | Yes, HL, SL, and one-year SL | HL and SL |
| Geography | Geography takes advantage of its position to examine relevant concepts and ideas from a wide variety of disciplines. This helps students develop an appreciation of, and a respect for, alternative approaches, viewpoints and ideas. | N/A | No | HL and SL |
| Global Politics | This is a relatively new class that was first available for testing in May 2017. The global politics course explores fundamental political concepts such as power, liberty and equality, in a range of contexts and at a variety of levels. It allows students to develop an understanding of the local, national, international and global dimensions of political activity, as well as allowing them the opportunity to explore political issues affecting their own lives. | N/A | No | HL and SL |
| History | The Diploma Programme history course aims to promote an understanding of history as a discipline, including the nature and diversity of its sources, methods and interpretations. It also helps students to gain a better understanding of the present through critical reflection upon the past. It is hoped that many students who follow the course will become fascinated with the discipline, developing a lasting interest in it whether or not they continue to study it formally. There are two "routes": you can either study the history of Europe and the Islamic world or 20th century world history. Most likely, your school will only offer you one option. | I took History HL and covered the History of Europe (I think they adapted it since I took it to add in the Islamic World). I thoroughly enjoyed the course. I think I got a 6 on the exam. | No | HL and SL |
| Information technology in a global society | The ITGS framework is modeled on a 'triangle'. It uses an integrated approach, encouraging students to make informed judgments and decisions about the role of information and communication technologies in contemporary society. | N/A | Yes, SL and HL | HL and SL |
| Philosophy | Philosophy is a systematic critical inquiry into profound, fascinating and challenging questions such as: What is it to be human? Do we have free will? What do we mean when we say something is right or wrong? | N/A | Yes, SL only | HL and SL |
| Psychology | The IB Diploma Programme psychology course is the systematic study of behavior and mental processes. | I took Psychology SL in high school and loved the course. We learned about very interesting experiments. | Yes, SL and HL | HL and SL |
| Social and cultural anthropology | The IB Diploma Programme social and cultural anthropology course offers an opportunity for students to explore and understand humankind in all its diversity through the comparative study of culture and human societies. | N/A | No | HL and SL |
| World religions | It is a systematic, analytical yet empathetic study of the variety of beliefs and practices encountered in nine main religions of the world. The course seeks to promote an awareness of religious issues in the contemporary world by requiring the study of a diverse range of religions. | N/A | No | SL only |
Group 4: Science
| | | | | |
| --- | --- | --- | --- | --- |
| Course Name | IBO Descriptions | Personal Notes | Available Online? | HL, SL, or both |
| Biology | Biologists investigate the living world at all levels using many different approaches and techniques. At one end of the scale is the cell, its molecular construction and complex metabolic reactions. At the other end of the scale biologists investigate the interactions that make whole ecosystems function. | I took SL and remember it being a pretty standard Biology class. It is probably very similar to AP Biology other than it requires more experimentation. | No | HL and SL |
| Chemistry | Chemistry is an experimental science that combines academic study with the acquisition of practical and investigational skills. | N/A | No | HL and SL |
| Computer Science | The IB computer science course is a rigorous and practical problem-solving discipline. Computational thinking lies at the heart of the course and is integrated with other topics. This will be supported by practical activities including programming. | N/A | No | HL and SL |
| Design Technology | DP design technology aims to develop internationally-minded people whose enhanced understanding of design and the technological world can facilitate our shared guardianship of the planet and create a better world. | N/A | No | HL and SL |
| Environmental systems and societies | Through studying environmental systems and societies (ES&S) students will be provided with a coherent perspective of the interrelationships between environmental systems and societies; one that enables them to adopt an informed personal response to the wide range of pressing environmental issues that they will inevitably come to face. | N/A | No | SL only |
| Physics | Physics is the most fundamental of the experimental sciences, as it seeks to explain the universe itself from the very smallest particles to the vast distances between galaxies. | I took Physics HL in high school. It was most definitely the most challenging course and exam I took. We covered very high level physics that many Physics students do not reach until their sophomore or even junior year of college. The experiments were very interesting, and the reports for each were very long. It required a lot of time. | No | HL and SL |
| Sports, exercise and health science | The SEHS course incorporates the disciplines of anatomy and physiology, biomechanics, psychology and nutrition, which are studied in the context of sport, exercise and health. | N/A | No | SL only |
Group 5: Mathematics
There are four math class options:
The International Baccalaureate Organization does not do a good job distinguishing between the four courses, but from what I can gather, Mathematical studies SL is the lowest level of mathematics, then Mathematics SL, then Mathematics HL, then Further Mathematics HL.
I took Mathematics HL. I found the class totally manageable, but the exam was much more difficult than I expected. This could have been because my class did not prepare me properly or maybe I did not study enough. Only Mathematics SL and Mathematics HL are available online.
Group 6: Arts
| | | | | |
| --- | --- | --- | --- | --- |
| Course Name | IBO Descriptions | Personal Notes | Available Online? | HL, SL, or both |
| Dance | The course focuses on the composition, performance and analysis of dance, or "expressive movement," which is practiced among peoples of various backgrounds, and for a variety of purposes, throughout the planet. | N/A | No | HL and SL |
| Film | At the core of the IB film course lies a concern with clarity of understanding, critical thinking, reflective analysis, effective involvement and imaginative synthesis that is achieved through practical engagement in the art and craft of film. | N/A | Yes, SL only | HL and SL |
| Music | Through the music course students develop their knowledge and potential as musicians, both personally and collaboratively. | N/A | No | HL and SL |
| Theatre | The IB Diploma Programme theatre course is a multifaceted theatre-making course of study. It gives students the opportunity to make theatre as creators, designers, directors and performers. It emphasizes the importance of working both individually and collaboratively as part of an ensemble. It offers the opportunity to engage actively in the creative process, transforming ideas into action as inquisitive and productive artists. | N/A | No | HL and SL |
| Visual Arts | The IB Diploma Programme visual arts course encourages students to challenge their own creative and cultural expectations and boundaries. It is a thought-provoking course in which students develop analytical skills in problem-solving and divergent thinking, while working towards technical proficiency and confidence as art-makers. In addition to exploring and comparing visual arts from different perspectives and in different contexts, students are expected to engage in, experiment with and critically reflect upon a wide range of contemporary practices and media. The course is designed for students who want to go on to study visual arts in higher education as well as for those who are seeking lifelong enrichment through visual arts. | N/A | No | HL and SL |
Other IB Required Class
| | | | | |
| --- | --- | --- | --- | --- |
| Course Name | IBO Descriptions | Personal Notes | Available Online? | HL, SL, or both |
| Theory of Knowledge (TOK) | In this course, students reflect on the nature of knowledge and on how we know what we claim to know. | I know that sounds very vague. This was one of my favorite courses in high school. It was a mix of philosophy and personal evaluation. It allowed me to reflect on what issues were important to me. | Yes | N/A |
What's Next?
Are you hoping to squeeze in some extra IB classes? Learn about the IB courses offered online.
Studying for the SAT? Check out our complete guide to the SAT. Taking the SAT in the next month? Check out our guide to cramming.
Not sure where you want to go to college? Check out our guide to finding your target school.
Want to improve your SAT score by 160 points or your ACT score by 4 points? We've written a guide for each test about the top 5 strategies you must be using to have a shot at improving your score. Download it for free now:
Have friends who also need help with test prep?
Share this article!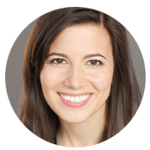 About the Author
As an SAT/ACT tutor, Dora has guided many students to test prep success. She loves watching students succeed and is committed to helping you get there. Dora received a full-tuition merit based scholarship to University of Southern California. She graduated magna cum laude and scored in the 99th percentile on the ACT. She is also passionate about acting, writing, and photography.
Get Free Guides
to Boost Your SAT/ACT