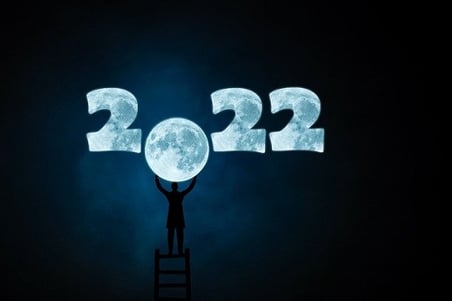 The COVID-19 pandemic has caused massive changes to schools around the world, and IB has worked to adapt to those changes. In this guide to IB changes for 2022, we answer the following questions:
What will the 2022 IB exams be like?
Will students even be taking IB exams?
Will students still receive IB diplomas? Will colleges still accept IB credit?
How can students prepare for IB exams during the pandemic?
What Are the IB Changes for May 2022?
Because of the ongoing COVID-19 (coronavirus) pandemic, the IB has decided to extend the adaptations which were put in place for 2020 and 2021 through at least May 2022. May 2022 IB assessments will have two routes, exam and non-exam, depending on which your school chooses.
Option 1: Written Exams
For the May 2022 IB exams, schools can hold traditional written IB exams for IB students. According to surveys the IB has conducted, the majority of IB schools are open and having in-person classes, at least most of the time. Because they can hold in-person classes and exams, most schools are expected to choose this option. The IB has also stated that they much prefer schools follow this route, if at all possible, as they feel it's the best way to assess student capabilities. You can also check out the exam schedule for May 2022.

Option 2: Non-Exam Route
For schools unable to hold written exams, there is also a non-exam option. For this route, IB will use a combination of grades students have already received for the course, as well as teacher-predicted grades, to determine students' scores. For example, say most of your scores in your mathematics class are 5s and 6s. Your teacher would note that's where you're currently scoring, and then they'd make an estimate of how they'd expect you to score on an IB exam, possibly using other information to make their decision. For example, you might have made a lot of improvements recently and/or your teacher knows you're struggling with additional challenges due to the pandemic. That could cause them to round your scores up to a 6. They'd submit that information to IB, who will make a final decision as to what your IB score will be. (Though it'll likely be a 6 or very close to it.)
In explaining their grading system, IB states, "IB will recommend generous guidelines within which teachers will be asked to submit their predictions. Where teachers feel these predicted grade distributions are not aligned with student performance, the IB is developing a process that will allow schools to request a different grade distribution and provide evidence that supports their claim. This will form part of the predicted grade process in February and March."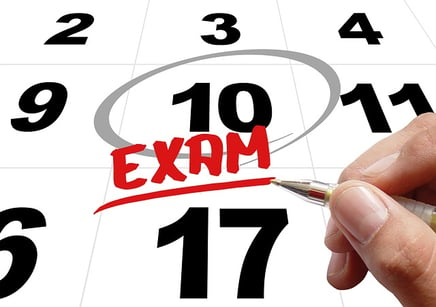 What Will IB Exams Be Like This Year?
If your school decides to take the exam route and offer written exams, the written exams themselves will keep the format and content they've had in previous years. There may be changes in terms of where you take the test in order to follow social distancing guidelines, but that will be determined by your school. If you're taking a test that includes an oral language assessment or presentation, it might be done via video call, rather than in-person.
As for grading, IB is taking steps to ensure that students receive grades as close as possible to what they would have received had education not been so disrupted. This includes using past score averages and trends to ensure students aren't penalized by lower average exam grades. In explaining how they will award grades, IB states:
"During grade-awarding, appropriate grade boundaries will be set for each route, building in generosity that reflects the disruption experienced in teaching and learning around the world and considering how grades are likely to be distributed in other large-scale qualifications. IB grades will be distributed between schools and students to ensure each individual qualification is an accurate reflection of achievement and that they can be fairly compared with one another."
Basically, the IB is doing their best to ensure grades are fair and take the external circumstances of the pandemic into account so that students who take IB exams this year don't receive lower grades, on average, compared to previous years.
How Will These Changes Affect IB Diplomas?
IB is doing their best to make sure IB students still receive IB diplomas, even if their coursework and final exams have been disrupted. Students who complete the IB diploma requirements will receive their diploma, even if some of their courses were virtual and/or their school chose the non-exam route. IB is still awarding diplomas and will continue to do so, despite the disruptions caused by the pandemic.
Will Colleges Still Accept IB Credit?
Yes, the vast majority of colleges have been and continue to keep their same IB credit policies despite the changes due to COVID-19. As a random sampling, here are the webpages for Georgetown University, the University of California system, UT Austin, and Cornell University stating they will still accept IB credit the way they have in years past.
In general, colleges try not to penalize students for circumstances beyond their control (such as global pandemics). It wouldn't be fair for students to not get IB credit because of massive upheaval to education systems, and students are still learning in their IB classes, so colleges that have previously accepted IB credit will continue to do so, whether your high school goes the exam or non-exam route.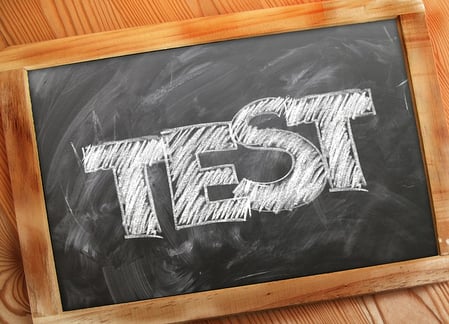 How to Prep for IB During COVID
IB exams are known for being tough, and taking them during a pandemic doesn't make them any easier. However, the basic tips still apply: being prepared will help you feel more confident, and it will likely give you a better shot at getting a high score. Follow these three tips to prepare for your IB exams.
#1: Know Which Route Your School Is Taking
As we mentioned earlier, students don't get to decide whether they'll go the exam route or the non-exam route for IB tests. That's a decision IB teachers/administrators at your school will make, and everyone at your school will follow the same route. The majority of IB schools in 2022 have indicated they'll go with the exam route, but that doesn't necessarily mean your school will. Expect the decision to be made by March and, as soon as you know, begin your plan of attack. If your school is going the exam route, then you'll prepare for IB exams the way you normally would. If your school is going the non-exam route, that means it's especially important to do well on all IB projects throughout the rest of the year, as your teacher will use those grades to give a predicted score that'll factor into your final IB score.
#2: Create a Study Schedule
The pandemic has caused upheaval in most people's day-to-day lives. You likely spent some of the school year learning virtually and had to figure out how to learn over a screen in your own house. With all of these changes, it's more important than ever to create a study schedule to help you be prepared for IB exams. Planning out a schedule early on helps you see how much time you'll need to devote to IB preparation, and it can make you more likely to stick to studying when the time comes. How many hours and weeks you want to devote to studying is up to you, but we recommend creating a schedule where you study at the same times each week. This makes it more of a habit and increases the likelihood of you sticking to it.
#3: Ask for Help When You Need It
The past few years have been tough for a lot of students. You had to adapt to new technology and new ways of learning, and the pandemic might have caused other challenges for you outside the classroom. Teachers understand how difficult it has been for students, and they want to do what they can to make things easier. So ask for help when you need it! The sooner you ask for help, the better. With virtual or hybrid learning, it's especially easy to get very behind in a subject because you're not interacting as much as you would in a classroom. That means that, when you find yourself struggling with IB material, ask a classmate or your teacher for help. Doing this early and often will prevent you from being overwhelmed with work you don't understand.
Summary: IB Changes 2022
Due to the coronavirus pandemic, IB is offering two options for IB schools for May 2022 IB exams:
#1: Normal written exams
#2: Non-exam route
Most schools have indicated they'll still be holding written exams. If your school chooses to take the non-exam route, your teacher will estimate what your IB exam score would have been based on your other class grades, and they'll submit that information to IB, who will then award a final score. Note that it is schools that decide which route to take, not IB students.
IB is still awarding diplomas, even for students whose schools have chosen the non-exam route, and colleges are still following their standard procedures for accepting IB credit, regardless of which exam route a student's school has chosen. So although recent school years have been full of challenges, you will still receive the diploma and credit you would have in a regular year.
What's Next?
Want more information about the IB program? Read about the different types of IB classes you can take and when IB exam scores are released.
Are you hoping to squeeze in some extra IB classes? Learn about the IB courses offered online by reading our guide.
What classes do you need to take to get an IB Diploma? Learn all about IB curriculum by reading our guide on IB diploma requirements.
Want to improve your SAT score by 160 points or your ACT score by 4 points? We've written a guide for each test about the top 5 strategies you must be using to have a shot at improving your score. Download it for free now:
Have friends who also need help with test prep?
Share this article!
About the Author
Christine graduated from Michigan State University with degrees in Environmental Biology and Geography and received her Master's from Duke University. In high school she scored in the 99th percentile on the SAT and was named a National Merit Finalist. She has taught English and biology in several countries.
Get Free Guides
to Boost Your SAT/ACT