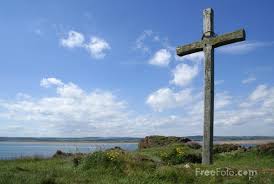 If you're a religious Christian, you may want to consider attending a Christian college. Your quality of life could be better at a school where a majority of the students and faculty members share your values and beliefs. Additionally, Christian colleges often incorporate their Christianity into their missions and curricula.
In this article, I'll provide you with a ranking list of the 20 best Christian colleges in the United States. Furthermore, I'll offer you possible benefits and disadvantages of attending a top Christian college and explain how to research and find Christian colleges that could be a good fit for you.
What Is a Christian College?
Christian colleges are private colleges that identify as having a Christian affiliation. Keep in mind that some colleges were founded as Christian colleges but now consider themselves nonsectarian or independent. Also, some people separate Catholic colleges from colleges of other Christian denominations. In my rankings of the best Christian colleges, I considered Catholic colleges and colleges of all other Christian denominations.
Most Christian colleges integrate Christianity into the classroom, extracurricular activities, and the campus environment, but they do so to varying degrees. While Christian colleges tend to have religious-themed programs and majors, most Christian colleges also offer traditional and secular classes and majors. Furthermore, many Christian colleges have a substantial number of non-Christian students.
What Makes a Christian College Great?
For the purposes of this article, the criteria that make a Christian college great are the same as those that make any college great. A great college should provide you with a good quality of life, a challenging yet supportive academic environment, and ample future opportunities.
For my rankings, I disregarded how Christianity is infused into the campus life or education at the college. I didn't think the role of Christianity at the school affected the quality of the college, but it's important to note that many of these colleges vary significantly in the role Christianity plays on campus and in the classroom.
If you're interested in attending a Christian college, you should consider the role Christianity plays at the college. Are you going to have to take classes about Christianity? Does the school have a strict code of conduct that coincides with its Christian values? What is the school's church affiliation? Are the majority of students practicing Christians? You should go to the school that best fits your needs and preferences.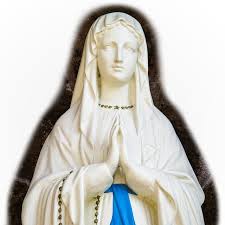 The Top Christian Colleges
To calculate my rankings of the best Christian colleges, I averaged the US News and Forbes rankings for each school. Arguably, US News and Forbes have the most reputable college ranking lists. Collectively, they factor academic reputation, graduation rate, freshman retention rate, selectivity, average alumni salary, and a host of other factors into their rankings.
Because US News separates schools into different categories, I used the National University ranking or National Liberal Arts College ranking for each school. I didn't consider good Christian colleges like Villanova and Santa Clara that US News classifies as Regional Universities or Colleges because they're only ranked against schools in their regions in the US News rankings. They don't have a US News national ranking.
Keep in mind that a few of these colleges are only loosely affiliated with Christianity. For example, Davidson College and Kenyon College have official church affiliations, but both campuses offer more secular environments and have more students of different faiths than some of the other colleges on this list. On the other hand, Notre Dame, BYU, Wheaton (IL), and Pepperdine have some of the most religious students in the country.
Without further ado, here's my list of the top 20 Christian colleges. I put the liberal arts colleges in bold.
| | | | | |
| --- | --- | --- | --- | --- |
| School | US News Ranking | Forbes Ranking | Average Ranking | Acceptance Rate |
| 1. University of Notre Dame | 18 | 13 | 15.5 | 22% |
| 2. Davidson College | 9 | 31 | 20 | 26% |
| 3. Georgetown University | 21 | 23 | 22 | 17% |
| 4. Boston College | 30 | 37 | 33.5 | 32% |
| 5. Kenyon College | 25 | 48 | 36.5 | 38% |
| 6. College of the Holy Cross | 32 | 55 | 43.5 | 33% |
| 7. Macalester College | 23 | 67 | 45 | 34% |
| 8. Emory University | 21 | 79 | 50 | 26% |
| 9. Trinity College (CT) | 43 | 81 | 62 | 34% |
| 10. Sewanee: The University of the South | 48 | 84 | 66 | 60% |
| 11. Centre College | 45 | 89 | 67 | 69% |
| 12. Wheaton College (IL) | 57 | 86 | 71.5 | 69% |
| 13. Rhodes College | 51 | 98 | 74.5 | 58% |
| 14. St. Olaf College | 51 | 106 | 78.5 | 59% |
| 15. Furman University | 51 | 110 | 80.5 | 64% |
| 16. Southern Methodist University | 61 | 108 | 84.5 | 51% |
| 17. Brigham Young University | 66 | 104 | 85 | 49% |
| 18. Pepperdine University | 52 | 128 | 90 | 37% |
| 19. Wheaton College (MA) | 67 | 171 | 119 | 67% |
| 20. Marquette University | 86 | 157 | 121.5 | 57% |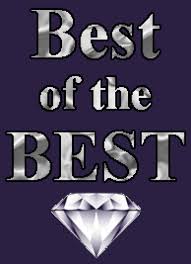 How Should You Use This List?
If you want to go to a well-regarded Christian college, you should research the colleges on this list that interest you to determine if they're schools you should apply to or attend.
There are many factors to help determine if a college is a good fit for you including location, selectivity, support services, and the majors offered. Look at the school's website, and use guidebooks, college finders, search websites, and other ranking lists to help you in the college selection process. If possible, consult with teachers, counselors, parents, current students, and alumni.
What Are the Benefits of Going to a Christian College?
Generally, public or nonsectarian colleges have a significant representation of secular and liberal students. At the more liberal colleges, you may find some hostility toward organized religion. However, if you're Christian and attend a Christian college, you're unlikely to find as much animosity toward Christianity, and you'll be able to share your faith with a greater percentage of your fellow students and professors.
Additionally, if you're a religious Christian, a Christian college may be more likely to reflect your values and beliefs. At many Christian colleges, Christianity informs the views and mission professed by the college. You may feel more comfortable at a place that emphasizes your ideals.
Furthermore, Christian colleges tend to offer more opportunities to study and engage in Christianity. Christian colleges usually have more classes and majors focused on learning about Christianity. At Abilene Christian University in Texas, there is a separate College of Biblical Studies. If you want to explore your Christian faith more deeply, there may be no better place to do so than at a Christian college.
Why Should You Consider a Secular College?
Even if you're a religious Christian, you may benefit from attending a secular college. Ideally, you should learn from your peers and professors in college, and you may solidify or alter your views by being exposed to diverse opinions and religious beliefs. A secular college can offer you a more heterogeneous environment.
Additionally, almost all secular colleges still have Christian student groups and offer religious services for Christian students. If it's important to you to actively participate in Christianity while you're in college, you can research the student organizations and religious life on a college's website. Most likely, you'll find numerous opportunities to engage with other Christian students and practice your faith, regardless of whether you attend a Christian or secular college.
In general, Christian colleges are more strict and conservative than secular colleges. If you're Christian but more liberal or less willing to abide by the stricter rules at a Christian college, then you may be happier attending a secular school.
Finally, Christian colleges are all private colleges. If you want to take advantage of the opportunities available at larger public universities, you should consider a secular college. If you're worried that you may not qualify for need-based financial aid, but you're concerned about college costs and minimizing your debt after you graduate, public state universities can be a good option because they tend to have lower tuition rates, especially for in-state residents.
You may be able to save money by going to a secular school.
What Should You Do if You Want to Find or Research Other Christian Colleges?
Remember that rankings are somewhat subjective, and even though the schools on the above list may be the most well-regarded Christian schools, it's most important to find the college that's the best fit for you.
If you want to find other Christian colleges that didn't make the list, you can use a couple of the better college finders to assist you. On Big Future, you can search for schools using many different search categories, including religious affiliation. Big Future provides extensive information, like application deadlines, average GPA and SAT scores, and the majors offered for each school.
On College View, you can search for Christian colleges, or you can search for schools based on their specific church affiliation. Additionally, there are over 20 other search categories to help narrow your college search.
Finally, you can research members of the Council for Christian Colleges and Universities. There are 180 total members. You can search members by location or denominational affiliation. If you click on a result, you'll be sent to the college's website.
What's Next?
If you're getting ready to apply to college, check out this post about everything you need to know about the college essay. Also, you'll want to learn about the important application deadlines you can't miss.
Lastly, find out how to write about extracurricular activities on your college applications.
Want to improve your SAT score by 160 points or your ACT score by 4 points? We've written a guide for each test about the top 5 strategies you must be using to have a shot at improving your score. Download it for free now:
Have friends who also need help with test prep?
Share this article!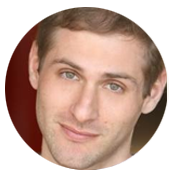 About the Author
Justin has extensive experience teaching SAT prep and guiding high school students through the college admissions and selection process. He is firmly committed to improving equity in education and helping students to reach their educational goals. Justin received an athletic scholarship for gymnastics at Stanford University and graduated with a BA in American Studies.
Get Free Guides
to Boost Your SAT/ACT